Traveling to Europe is an experience for the senses, and there are so many countries to explore that making a list and choosing the best European countries to visit is no easy task.
In this post, we'll cover some of the best European countries and why you should visit them. This list covers a few well-known countries and a few that many overlook when planning their trip to Europe.
If you love to travel, experience new things, and have a passion for adventure, this list will inspire your next European vacation.
If you love history, ancient ruins, exploring new cultures, and going on a culinary journey, this list will help you choose the best European countries to get the most out of your European trip.
23 Best European Countries to Visit
1. France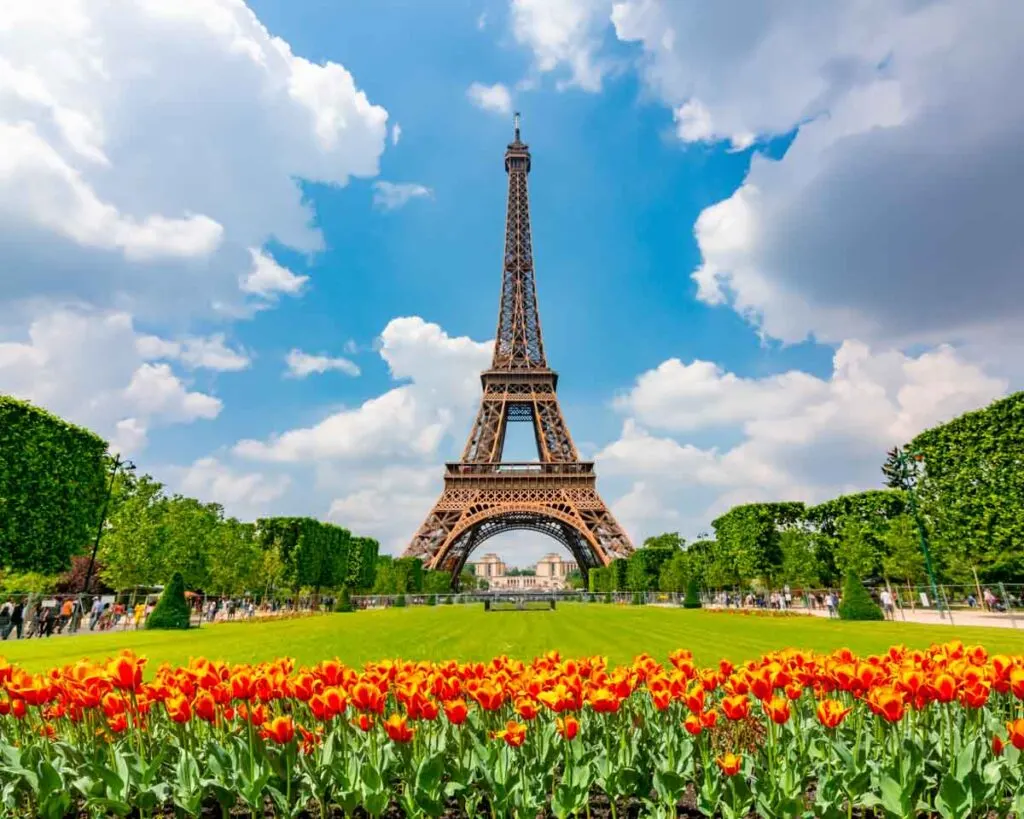 France is an absolute must for your European vacation, offering a delightful blend of rich history, breathtaking landscapes, delectable cuisine, and world-class culture.
Start your French adventure in the capital, Paris, one of my favorite European cities. The Eiffel Tower, Louvre Museum, and Notre-Dame Cathedral are iconic landmarks that will leave you in awe.
Stroll along the Seine River, savor delicious pastries at a local café, and soak in the romantic atmosphere that makes Paris truly unforgettable.
Next, immerse yourself in history in the enchanting Loire Valley. This region is dotted with magnificent châteaux like Chambord and Chenonceau, showcasing stunning architecture and lush gardens. It's a journey back in time amidst fairy-tale landscapes.
Then, head south to Provence and its wonderful lavender fields. Venture into the idyllic Provence region, known for its stunning lavender fields, rolling vineyards, and charming villages.
Explore the historic town of Avignon, visit the vibrant markets in Aix-en-Provence, and savor fine wines in the picturesque vineyards of Châteauneuf-du-Pape.
Finally, enjoy the Mediterranean Bliss: Head south to the French Riviera, where glamour meets natural beauty.
Experience the glitz and glamour of Cannes and Nice, relax on the pristine beaches, and explore the artistic allure of the village of Saint-Paul-de-Vence. Don't forget to indulge in fresh seafood by the azure Mediterranean waters.
France beckons with its timeless elegance, culinary delights, and a wealth of cultural treasures.
Whether you're sipping wine in the vineyards of Bordeaux or admiring the artistry of Monet in Giverny, every moment in France promises to be a delightful chapter in your European adventure.
2. Netherlands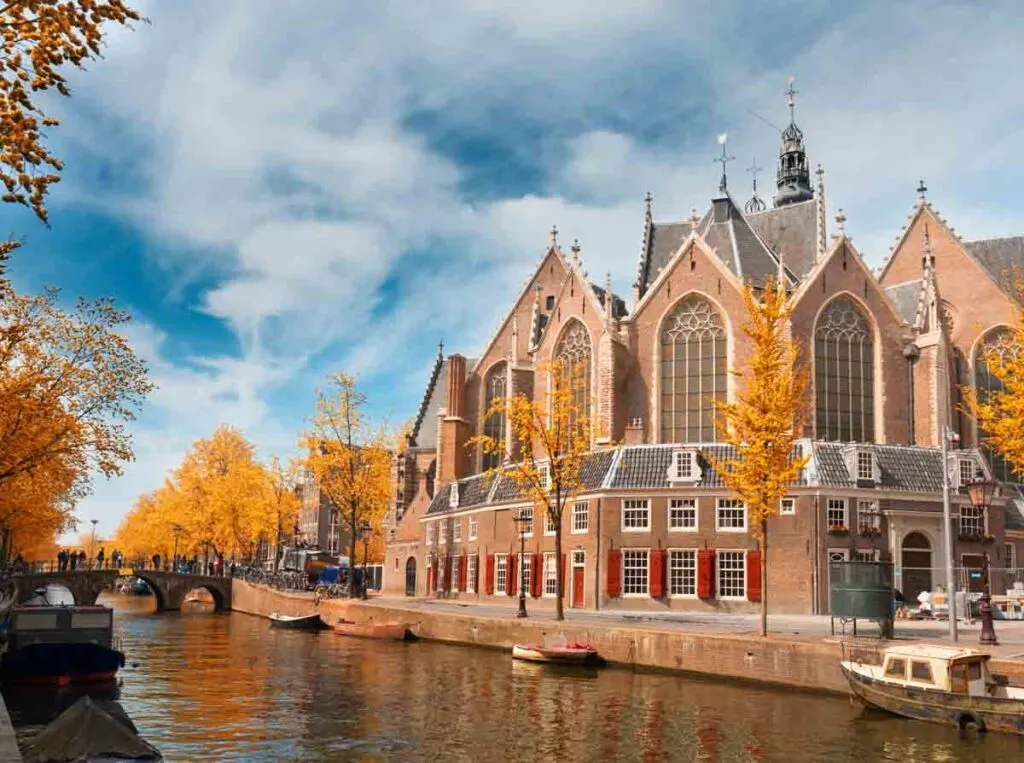 The Netherlands is a delightful gem in Europe, offering a blend of picturesque landscapes, rich history, vibrant culture, and charming cities that make it an ideal destination for your European vacation.
Begin your journey in the capital city, Amsterdam. Cruise through its iconic canals, visit world-class museums like the Rijksmuseum and Van Gogh Museum and explore the historic neighborhoods of Jordaan and De Pijp.
Then, experience Dutch heritage during a day trip to Zaanse Schans, where you can witness working windmills, traditional wooden houses, and artisanal craft demonstrations. It's a step back in time.
Next, get to know the largest flower park in Europe (if you're visiting during spring, of course).
In spring, Keukenhof Gardens bursts to life with a kaleidoscope of colorful tulips and other flowers. This floral paradise is a must-visit for nature enthusiasts and photographers alike.
Finally, explore the enchanting village of Giethoorn, often called the "Venice of the North."
Navigate its tranquil waterways by boat, admire thatched-roof cottages, and soak in the serene ambiance.
The Netherlands' blend of natural beauty, historic charm, and cultural richness promises a delightful European vacation.
Whether you're cycling along scenic canals or enjoying Dutch cheese in Gouda, this country offers a unique and memorable travel experience.
3. Ireland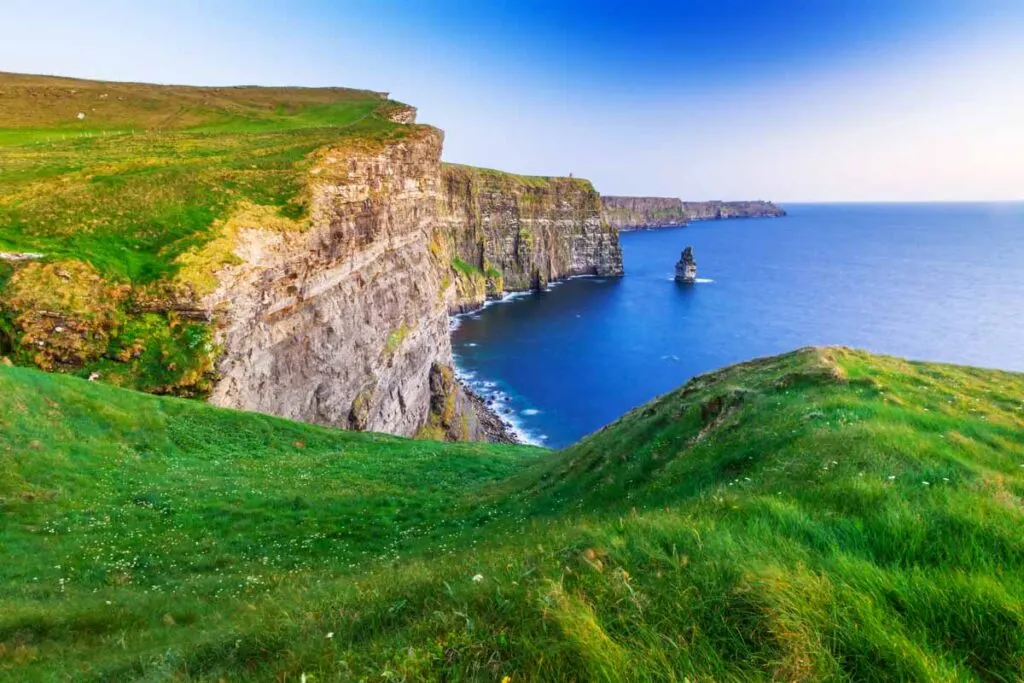 Ireland is one of the best places to visit in Europe due to its natural landscapes, friendly locals, and festivals.
Ireland attracts many visitors annually, and many visit the Emerald Isle for its rich history and captivating ruins.
Ireland boasts many attractions, including six national parks, many castle hotels, whiskey tasting, museums, and markets.
The Cliffs of Moher is one of the most popular attractions in Ireland not only for the beauty that surrounds it and the spectacular views but also because of the colonies of birds that nest there.
The cliffs have also been featured in popular movies like Leap Year, and many visitors just take photos of this natural wonder.
Read next: 20 Incredible Places to Visit in Ireland
4. Portugal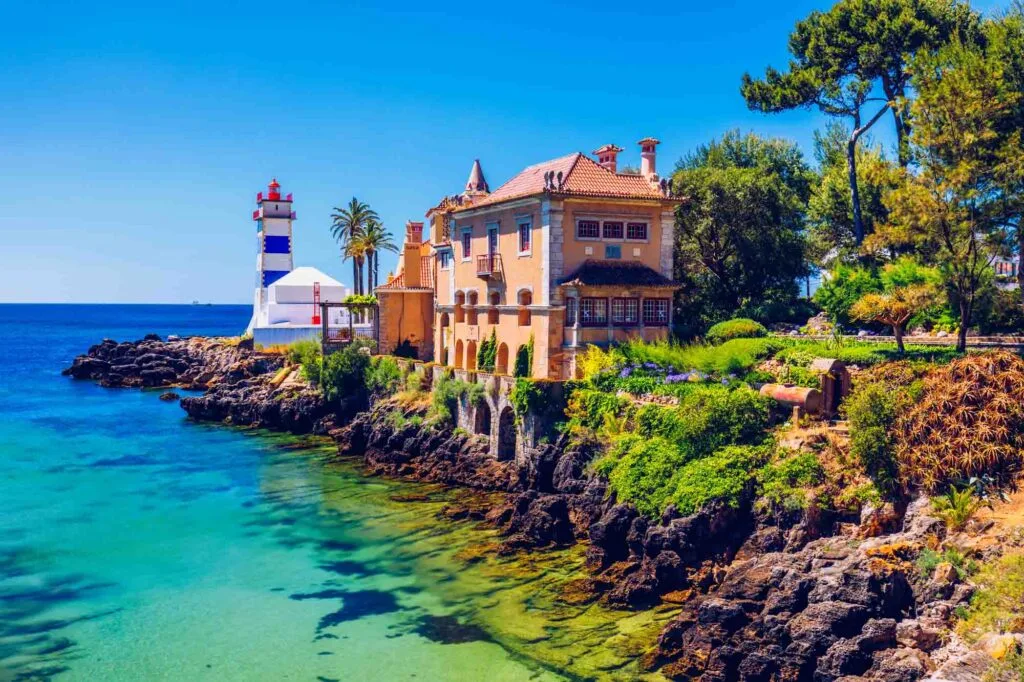 Portugal has a bit of everything, and most travelers don't expect to fall in love with this beautifully diverse country.
If you love adventure, then you'll love Portugal. Portugal is a paradise for adventurers and one of the best countries to visit in Europe.
Some of the most adrenaline-pumping activities you can experience are hiking the Pico do Arieiro, surfing some of the biggest waves in Nazare, and exploring sea life while diving in the Azores islands.
Because of its beaches, wines, and unique cuisine, Portugal is among the best European countries to visit.
We're sure you will discover old-world cities, enchanting forests, unique European beaches, and a culturally diverse atmosphere. Some must-see cities are Lisbon, Porto, and the Azores Islands.
5. Romania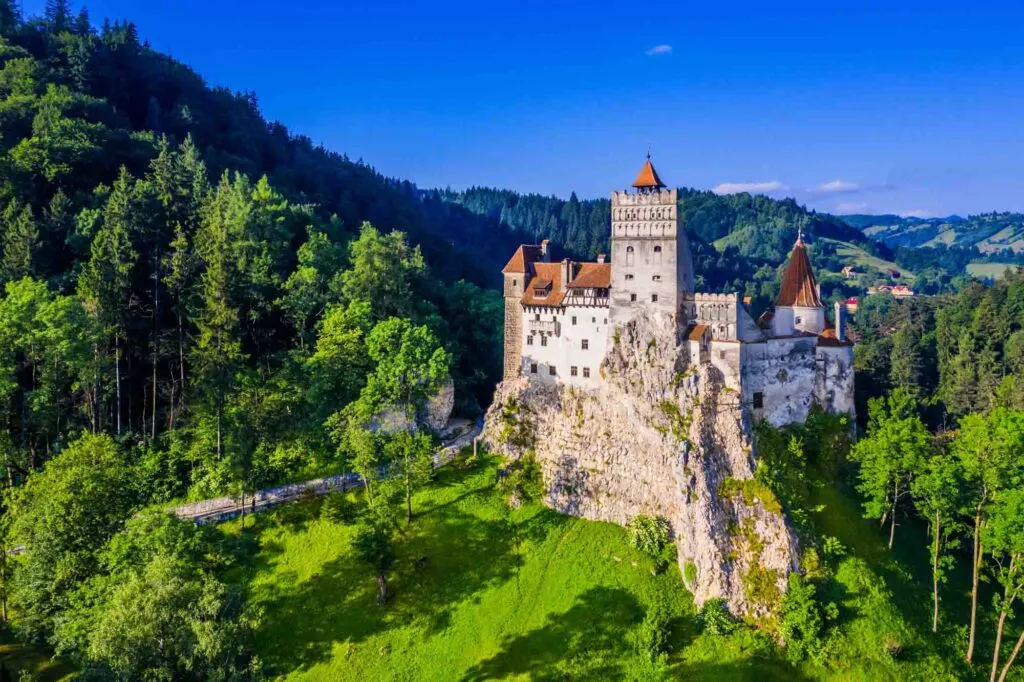 Romania is definitely one of Europe's hidden gems. This European country has so much to offer and is one of Europe's most affordable countries to visit.
Romania is a naturally beautiful country with picturesque landscapes, endless mountains, and enchanting forests.
When visiting Romania, the highlight of your trip will be visiting exciting and unique places.
Some of the unique places are the Transfāgārāsan Highway – one of the most beautiful roads in the world, The Sphinx – a natural rock formation, and the Clay Castle, in the mountains of Transylvania.
Romania's history is best experienced through its medieval towns, where travelers will see Bran Castle, Peles Castle, Prejmer Fortified Church, and other Romanian castles and sites.
Still, in the capital, Bucharest, you can see incredible buildings, like the largest parliament building in the world.
6. Poland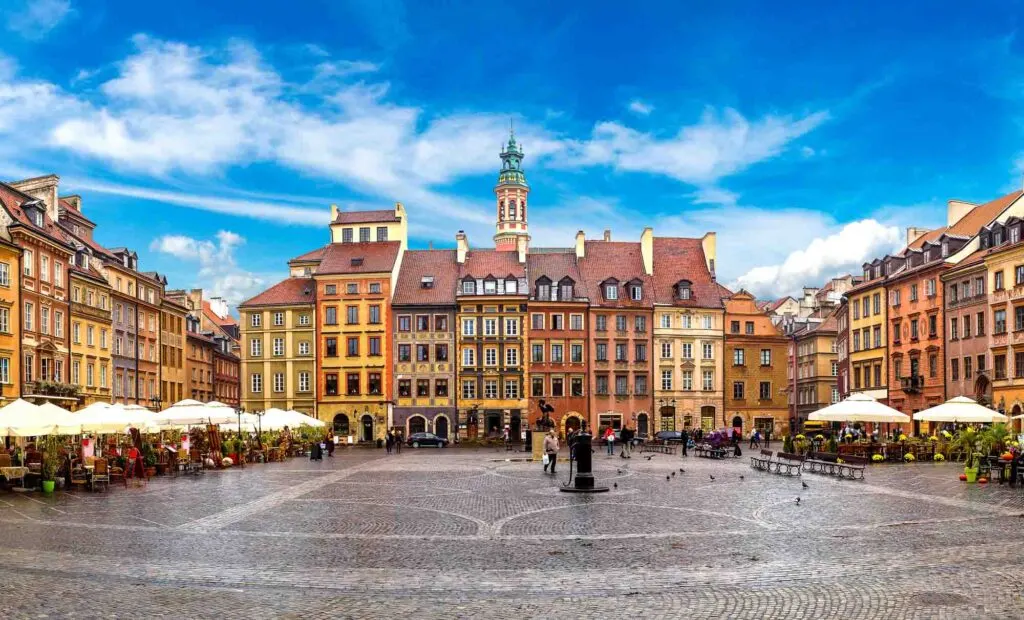 Poland is one of the best European countries to visit for skiing, natural attractions, and a beach holiday.
This European country has 14 world heritage sites, making it one of the best places to visit in Europe.
Some of the most notable heritage sites include the Bialowieza forest, the Tarnowskie Gory Silver Mine, the cobblestone streets of Krakow, and the medieval town of Torun.
On your visit to Poland, you could see humbling attractions like the Auschwitz-Birkenau Memorial And Museum, visit the Wieliczka Salt Mine, or visit Malbork, the world's largest medieval castle (one of the most beautiful Polish castles, too).
But Poland has so many more unusual attractions that may not be for everyone.
But if you're up for anything, why not consider a few eery attractions like the Chapel of Skulls, the Crooked Forest, and the Bones of The Weasel Dragon on your trip to Poland?
7. Italy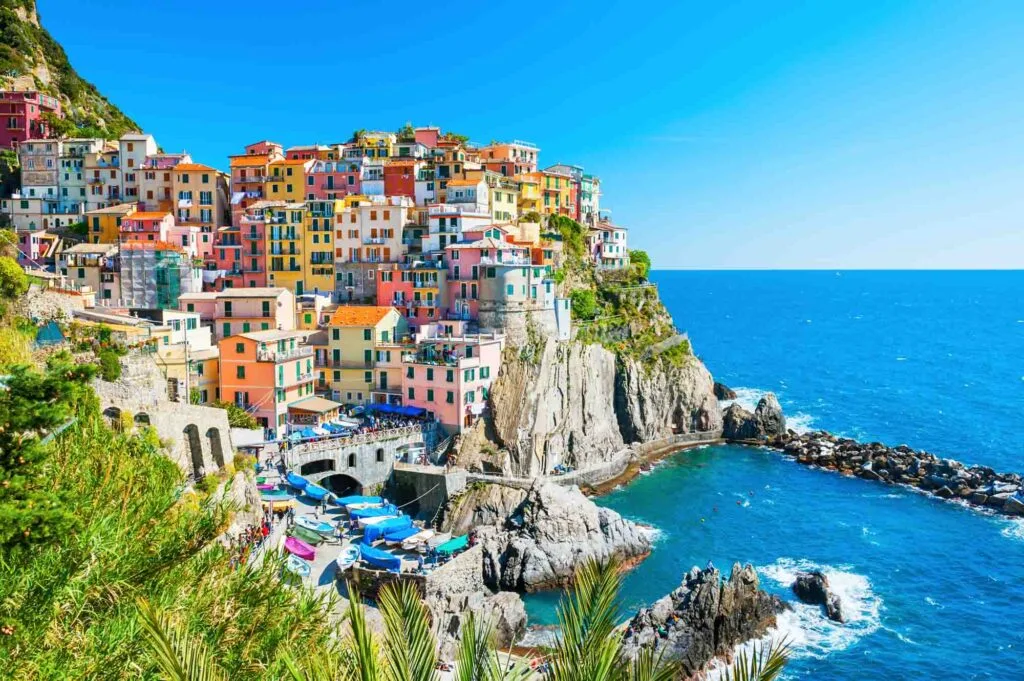 Italy is a historic country, and it's not just famous for its delicious pizza and pasta dishes.
This diverse country has many famous cities like Rome, Venice, and Milan, each offering visitors unique experiences.
People are drawn to this magical country because of its beautiful beaches, food, Renaissance art, shopping, and world-class museums.
Italy's capital city offers some of the best attractions, including the Colosseum, the Pantheon, the Revi fountain, and the Vatican Museum.
If you're a wine lover, you must explore Italy's wine regions and sample some of the most famous types of wine, like the Prosecco, Barolo, and the Primitivo.
Read next: Romantic Things to Do in Tuscany
8. Croatia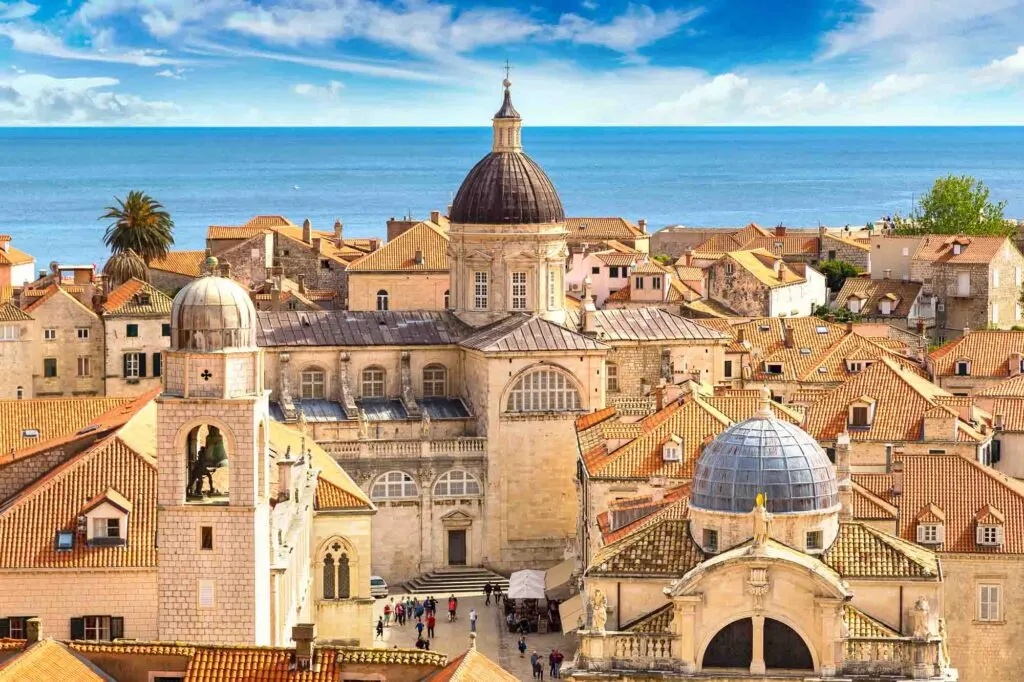 Croatia may be the place you need to check out if you're looking for a sunny seaside getaway, which also happens to be one of the cheapest countries in Europe.
Not many travelers consider Croatia when planning a European holiday, but it's becoming one of the most popular places to visit in Europe.
Croatia is filled with ancient castles, ruins, and historic cities. This European country is also famous for its coastline and has over 1200 islands.
There's no shortage of water activities in Croatia, and travelers can enjoy jet skiing, sailing, or diving in Rovinj, Istria, and the walled city of Dubrovnik.
Some of the best attractions to include on your trip to Croatia are visiting the Diocletian Palace, exploring the Romanesque churches in Zadar, and a tour of the Roman Ruins in Pula.
9. England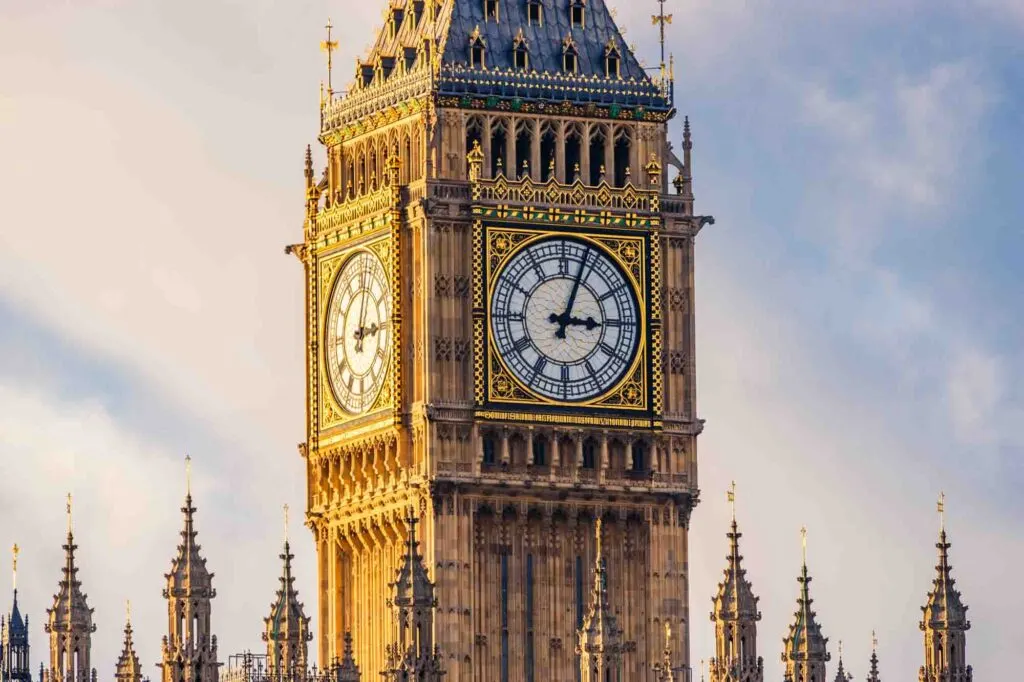 England is not only one of the best European countries to visit but is also home to one of the oldest and largest cities on the continent, London.
Most travelers visit this beautiful city for its attractions like Big Ben, Buckingham Palace, and the London Eye, which aren't hidden gems but definitely major landmarks in London, let alone England.
There's no shortage of eateries in London, and it's a great place to experience your first Michelin-star restaurant or even a laid-back pub lunch of fish and chips.
Some other popular activities in London are visiting the theatre, attending London Fashion Week, roaming through museums and art galleries, and watching a live sports game.
Some of the liveliest cities in the world are in England, and there are so many historical sites to explore.
A few of the most visited attractions in England are Stonehenge, the Roman Baths, Windsor Castle, and the Chester Zoo.
10. Spain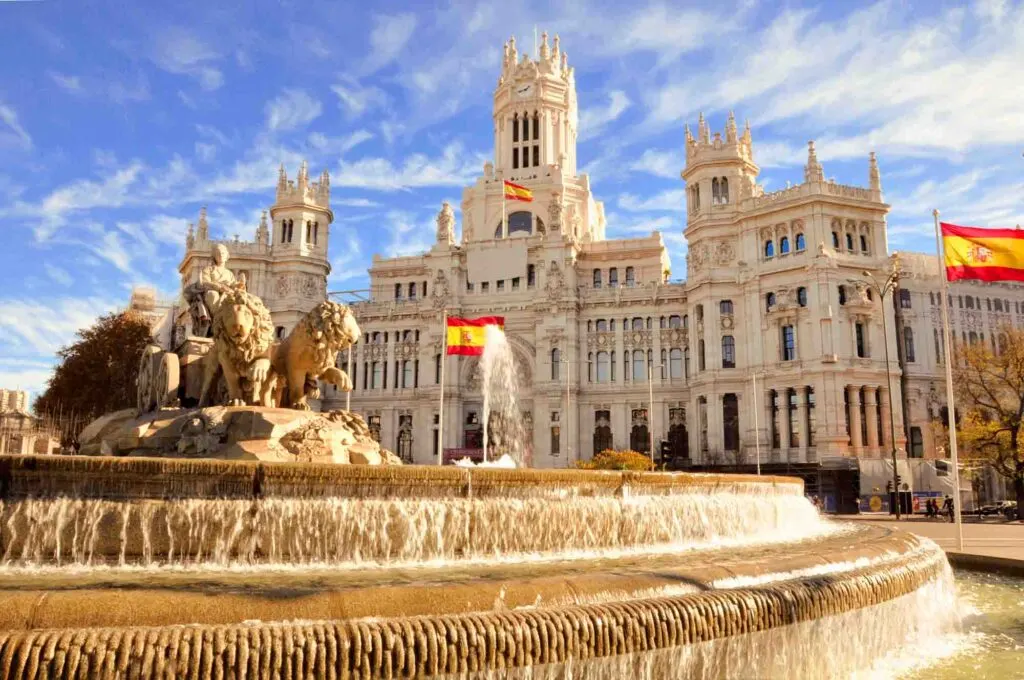 Spain is a thrilling European destination that captivates visitors with its culture, natural beauty, and vibrant cities.
There are many reasons to visit Spain, including the bustling nightlife, delicious food, festivals, and beaches, especially in the summer months.
Spain is filled with many holiday hotspots like Costa Blanca and Barcelona, and there's no shortage of places to spend by the seaside.
This European city is one of the best countries to visit in Europe and has many different landscapes with mountain ranges and volcanoes. Spain also has the only desert in Europe.
Hiking, skiing, snowboarding, and ziplining are some of the best adventure activities you'll find in Spain.
There's no shortage of museums, historical sites, and fiestas in this European country, and some of the must-see places are Sagrada Familia, Córdoba's Great Mosque, Guggenheim Museum, Royal Palace Madrid, and Santiago de Compostela Cathedral.
11. Germany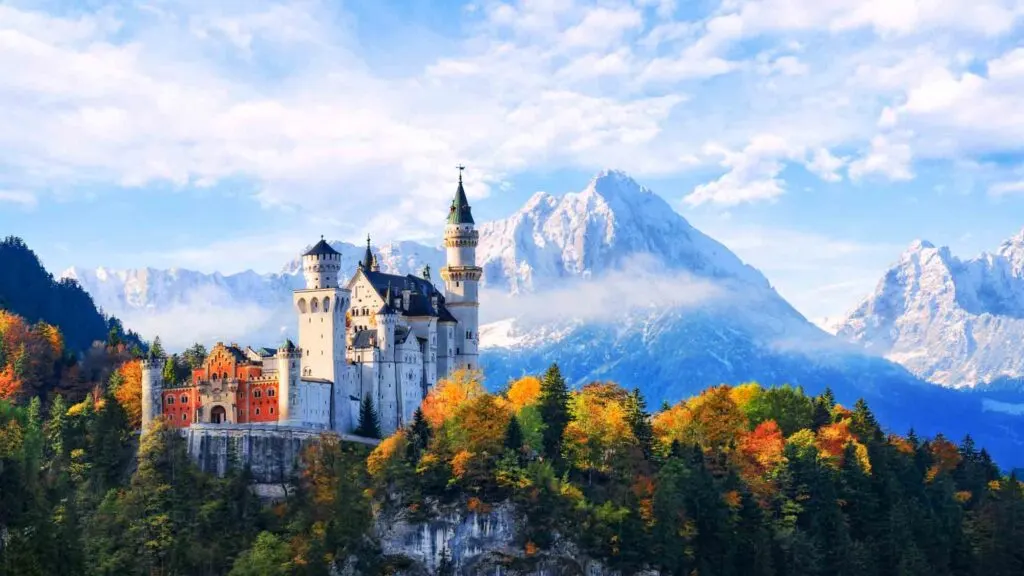 Germany is a hub of festivity with some of the best festivals in the world, including Oktoberfest, Reeperbahn Festival, and the Munich Opera Festival.
Germany has many historical attractions and lots to do for those who like spending time outdoors.
This European country is conveniently located close to countries like Switzerland, Denmark, and Austria, so if you're looking to do a European tour, you can add these countries to your itinerary.
A few top reasons you should visit Germany include experiencing Germany's world-famous Christmas markets, exciting food and delicious beer, the museums, and the black forest.
Germany is by far one of the best countries in Europe, and despite the common misconception that German people aren't friendly, most travelers say they are open and welcoming.
Some places you might consider checking out are Berlin, Sachsenhausen, Aachen, Munich, Hamburg, Nuremberg, and Neuchweinstein.
12. Norway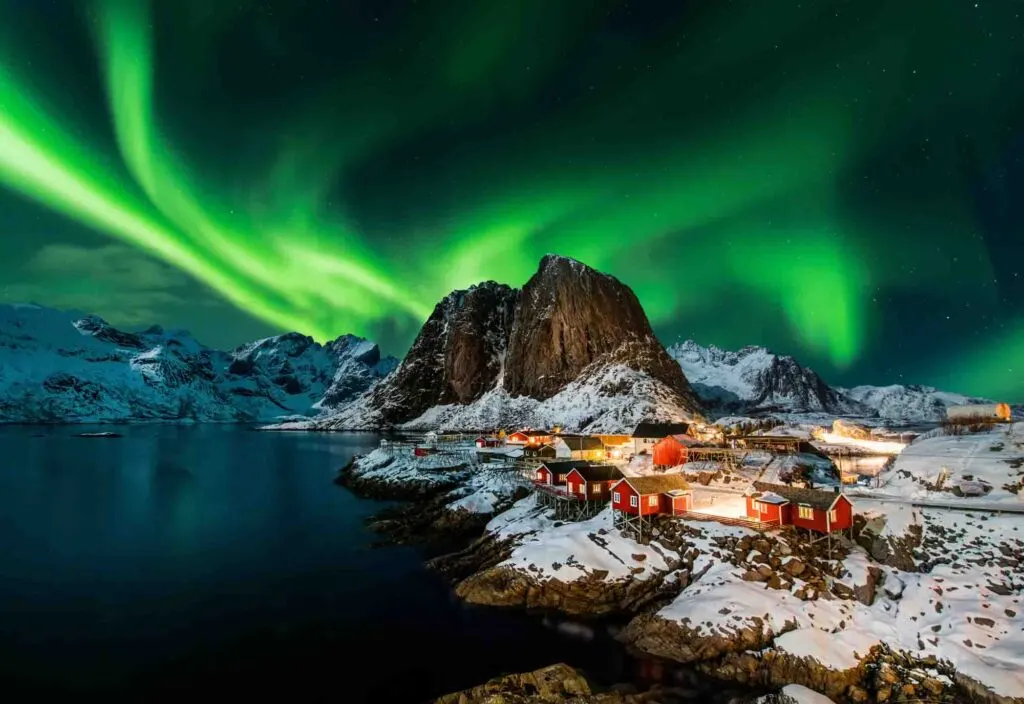 Norway is one of the best places to visit in Europe, and the most famous thing about Norway is the northern lights.
But that's not the only reason you should visit Norway. This European country has friendly locals, majestic fjords, and beautiful mountain ranges, and it is filled with Viking history.
Some of the main attractions in Norway include skiing, hiking, visiting a few coastal towns, and exploring Norway's stave churches.
Norway also has the most scenic railway with stunning views of the snow-capped mountains, forests, and cliffs, a must-see when visiting this European country.
13. Greece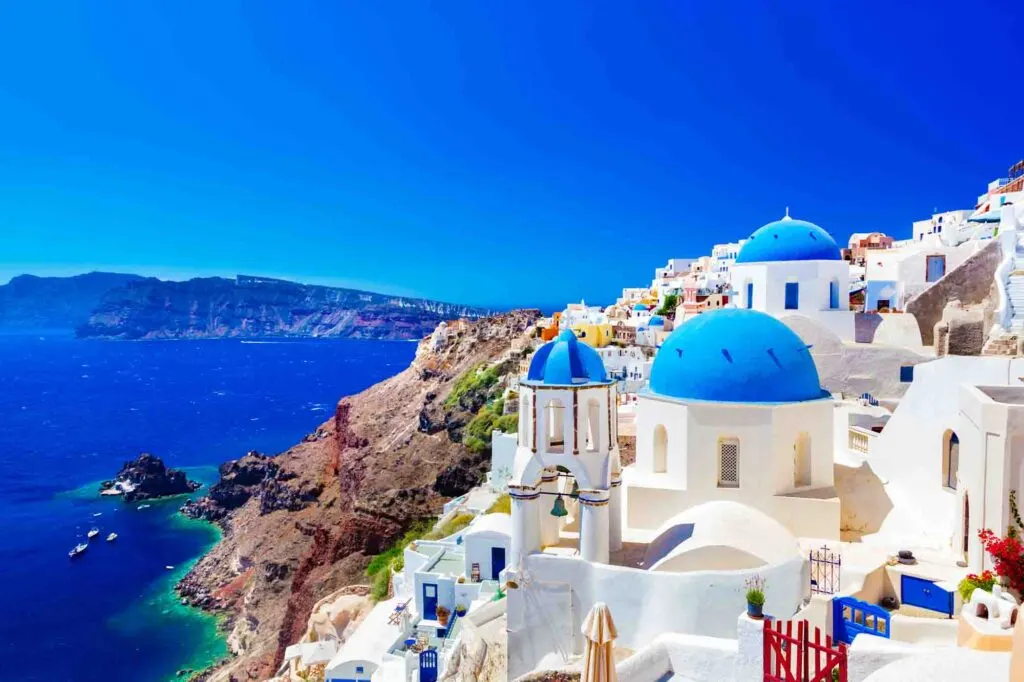 Greece is a Mediterranean paradise, and the weather is lovely no matter what time of year you visit.
With a plethora of UNESCO World Heritage Sites, Greece is one of the best European countries to visit because it is affordable and offers travelers a range of experiences.
Greece has delicious food, aromatic coffee, ancient ruins, and heavenly beaches.
Greece is made up of many islands which are perfect for a holiday. Crete, Santorini, and Mykonos are some of the best islands to visit.
Some of the most popular attractions in Greece are the temple of Apollo, the Pantheon, Lindos beach, and Monoliths Castle.
14. Switzerland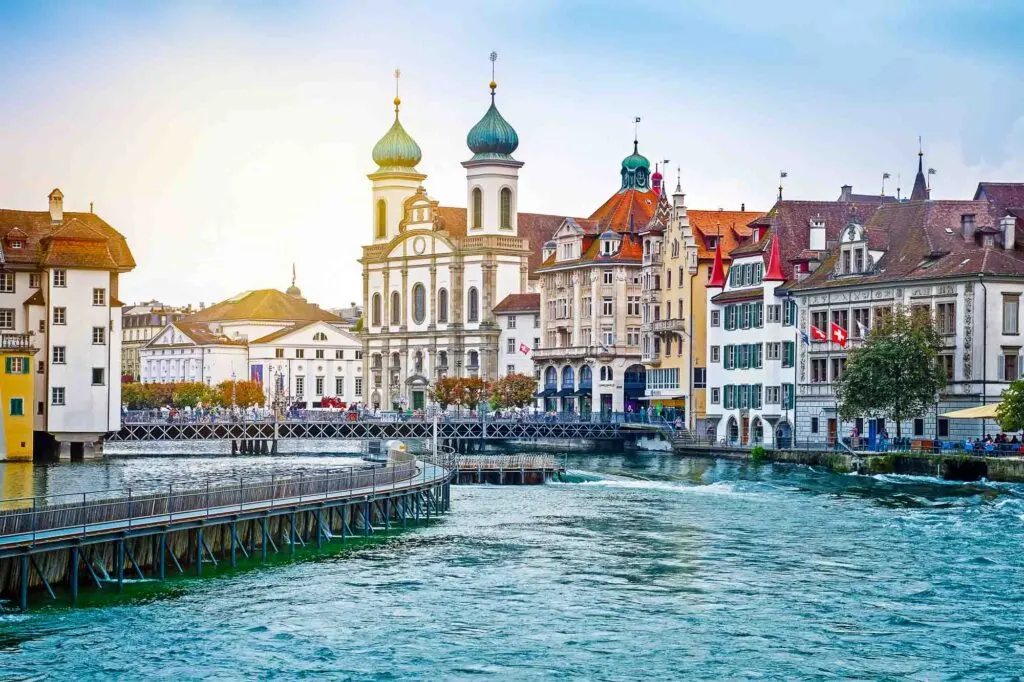 Switzerland is famous for its chocolate, watch-making, and cheese. This small European country is a favorite amongst travelers due to its incredible beauty and diverse landscapes.
In addition, Switzerland has snowcapped mountains, stunning valleys, and the evergreen countryside.
Switzerland is one of the more costly places to visit, but if you plan a trip to this European country, you can enjoy a few attractions like Chillon Castle, Mount Pilatus, Mount Titlis, and the Swiss National Museum.
Chocolate lovers can book a chocolate tour or workshop to taste some of the world's best chocolate. A few of the best chocolatier to visit are Lindt, mastrani chocolarium and mason caillat.
Read next: Places to Visit in Switzerland in the Winter
15. Sweden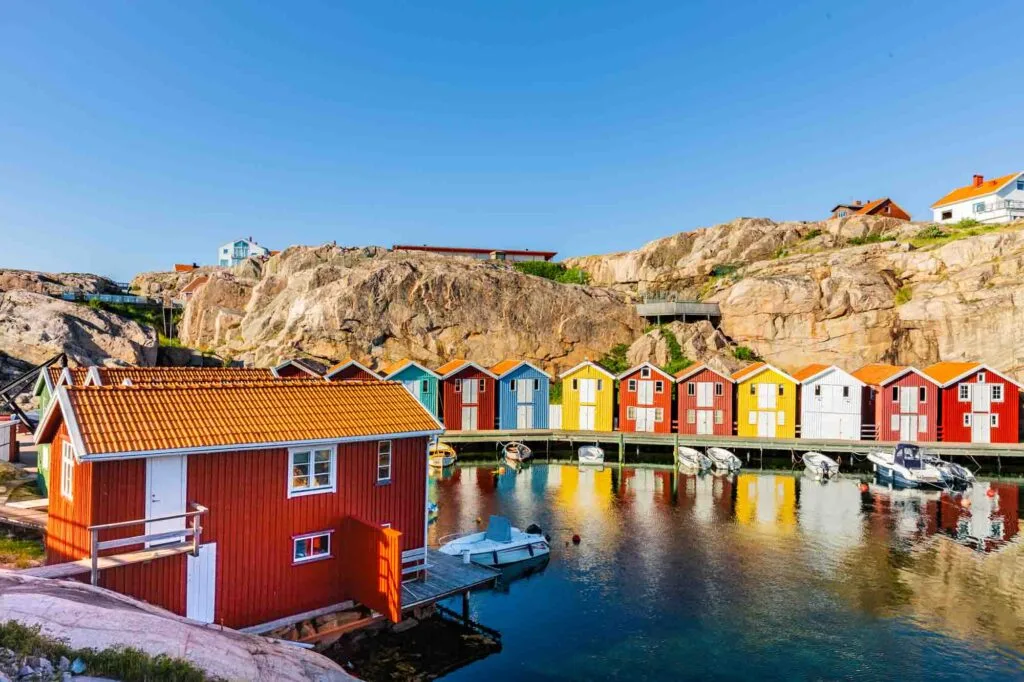 Sweden is among the best European countries to visit if you love nature and wildlife.
This remarkable European country has 29 national parks and many natural wonders, including lakes, mountains, beaches, and countryside.
Sweden is a famous country for those who love the outdoors and watersports. You can camp, hike, sail, ski, fish, and snowboard in Sweden.
This European country is also known for its pop and electric music and has many music festivals like Summerburst and the Sweden Rock Festival.
Some of the must-see attractions in Sweden are Gamla Stan in Stockholm, Vasa Museum, Drottningholm Palace and the Ice Hotel in Kiruna.
16. Austria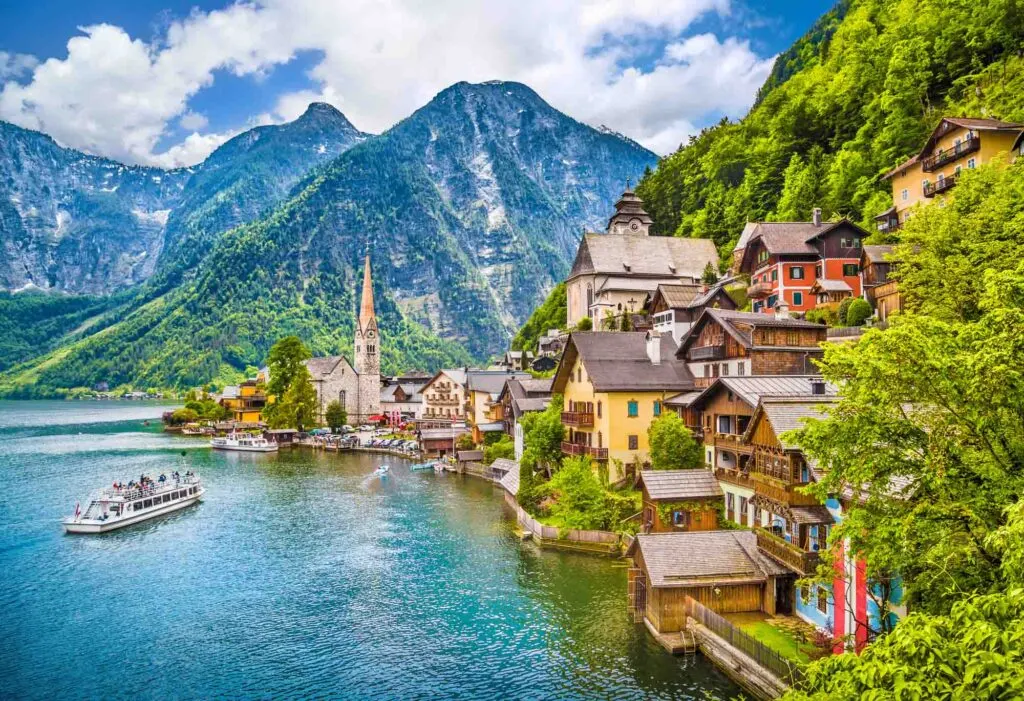 Austria is one of the top ten places to live in the world and one of the best countries in Europe. Austria is mainly known for its snow-capped Alps, but there's much more to explore in this beautiful country.
One of the highlights of visiting Austria is its capital city, Vienna. This city is filled with attractions and history.
On your trip to Vienna, there are a few must-see attractions, including St. Stephen's Cathedral, the Belvedere Palace, Naschmarkt, and Demel.
This country located in Central Europe is also admired for its extensive collection of art, historic landmarks, and music and is home to the world's largest armory.
17. Hungary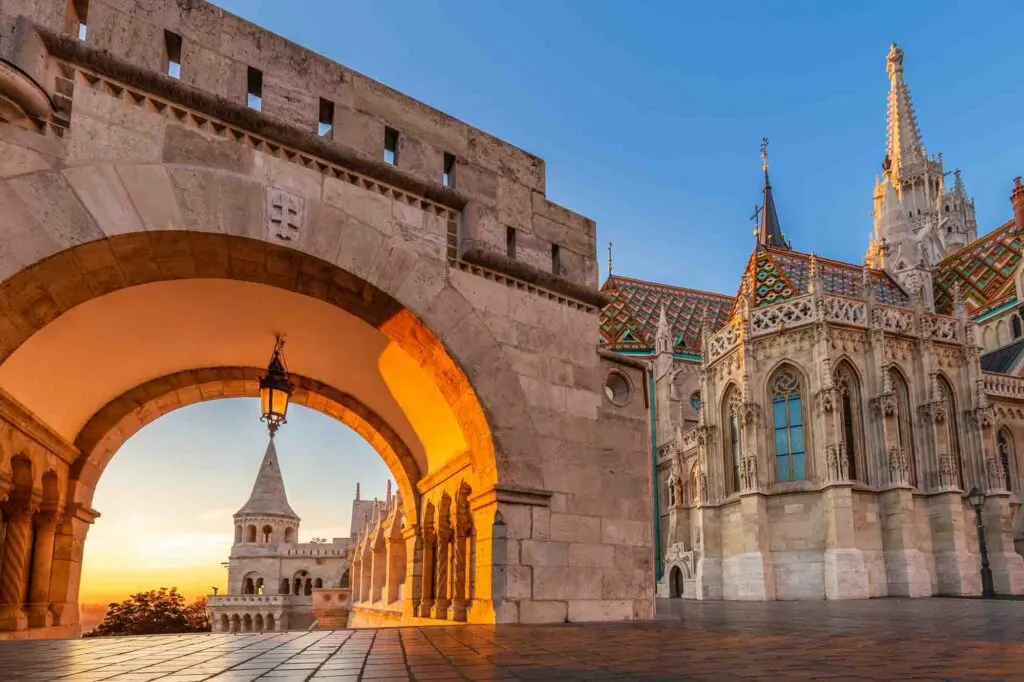 Hungary is not a popular destination, but it offers travelers unique experiences and attractions. One of the biggest reasons people visit Hungary is for its natural springs.
There are more than 1,000 natural springs in Hungary, and there's no shortage of spas to enjoy the natural hot water.
Hungary has good weather throughout the year and is also known for its cuisine, especially for its most famous dish, beef goulash.
There are also a few attractions in Hungary to add to your itinerary, including Buda Castle in Budapest, the Danube River, Esztergom Basilica, and The Caves of Lillafüred.
Hungary is also among the best European countries to visit because of its historic thermal baths, rich history, stunning architecture, and wonderful cuisine.
18. Latvia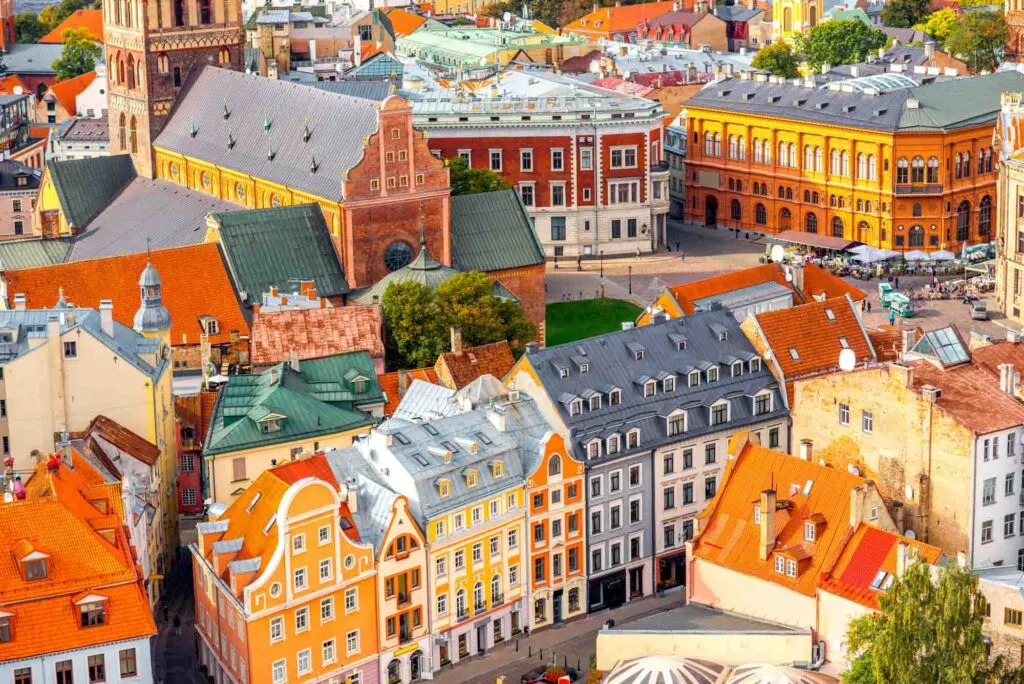 Lativa is an iconic destination due to its beaches. The coastline stretches for miles, and it has some of the most spectacular scenery in the world. Latvia has forests, lakes, and many other natural wonders.
Riga, the capital city of Latvia, has many attractions.
Riga architecture is intriguing and has many different architectural styles.
If you're looking for adventure, you'll enjoy many experiences and activities like hiking, kayaking, canoeing, and birdwatching in Latvia.
Latvia is a great country for those who love the outdoors. Camping is a popular activity, and there aren't many restrictions regarding where you camp.
Some top attractions in Latvia include Gauja National Park, Jūrmala Seaside Resort, and Rundale Palace and Museum.
19. Belgium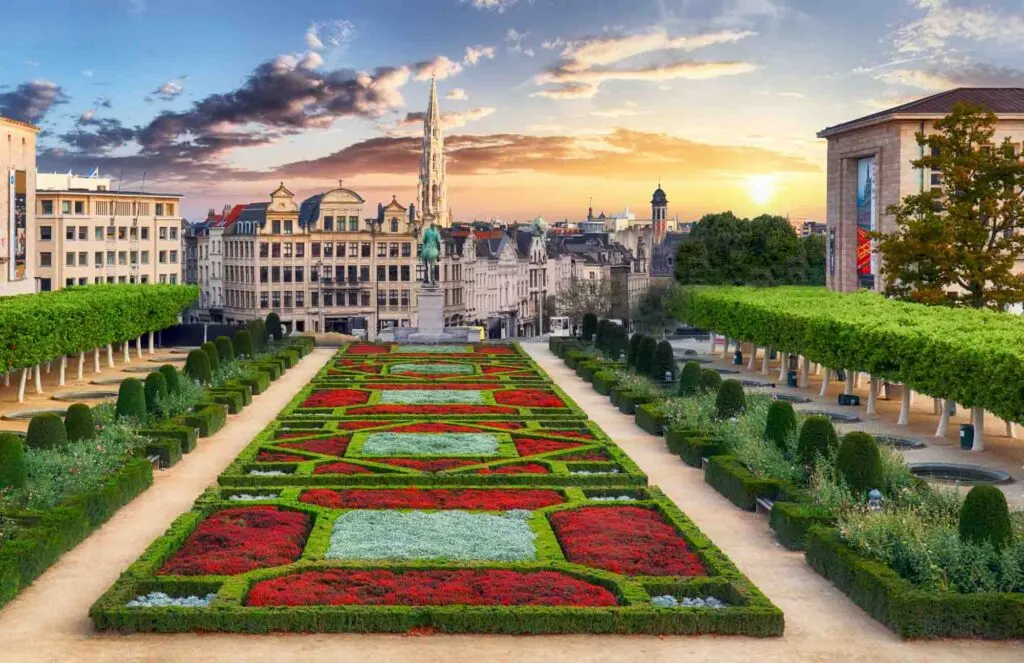 Belgium is one of Europe's best places to visit if you love picturesque towns. This European country also has the best waffles, exquisite architecture, and tasty beer.
Belgium has a few charming villages to visit, but Bruges is one of the most famous.
If you're looking for something slightly off the beaten path, Dinant or Mechelen is also an excellent stop to experience a medieval village.
Belgium is a great place to visit if you love Christmas markets. Some of the best Christmas markets are Antwerp Christmas Market, Bruges Christmas Market, and Brussels Christmas Market.
There's so much to do in Belgium, but some of the most interesting attractions to add to your itinerary include La Grande Palace, the canals of Bruges, Gravensteen, and the Basilica of the holy blood.
20. Czech Republic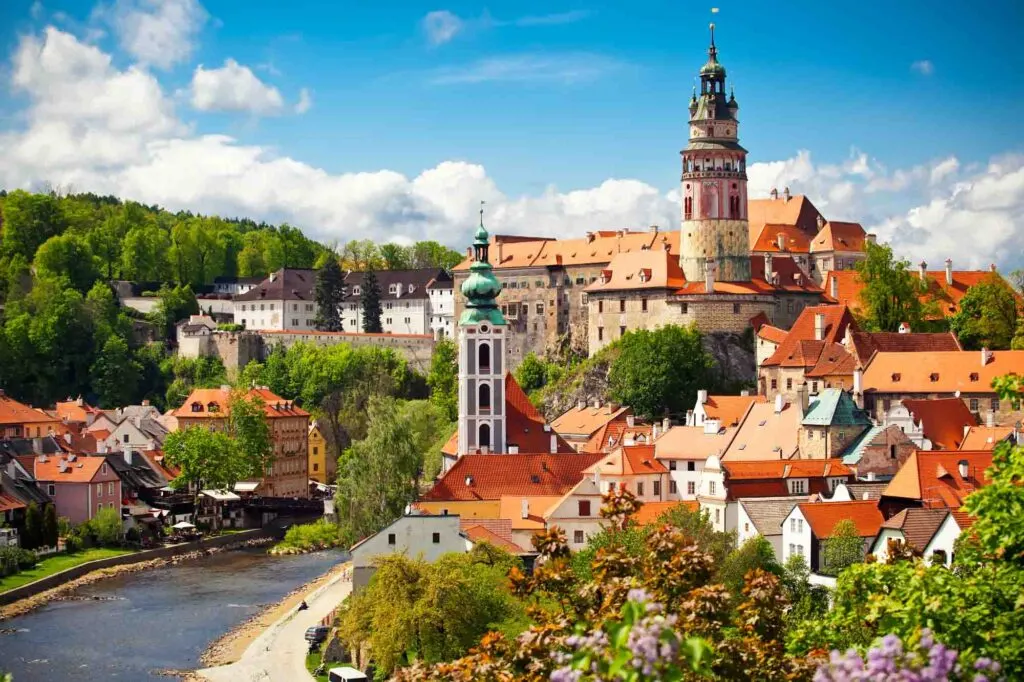 Czech Republic is one of the best European countries to visit because it has many unique historic and cultural attractions and has the most castles in Europe.
Besides being well known for beer, the Czech Republic is also a region that produces wine. Moravia has lush vineyards and some of the most flavourful wines. This European country is also known for its beautiful parks and its nightlife.
The Czech Republic is a country with an excellent public transport system. This makes it easy to get around and explore more places.
Some of the Czech Republic's best places to visit are Prague Castle (one of the prettiest castles in the Czech Republic), St. Vitus Cathedral, the bone church in Sedlec, and the National Library of the Czech Republic.
21. Slovenia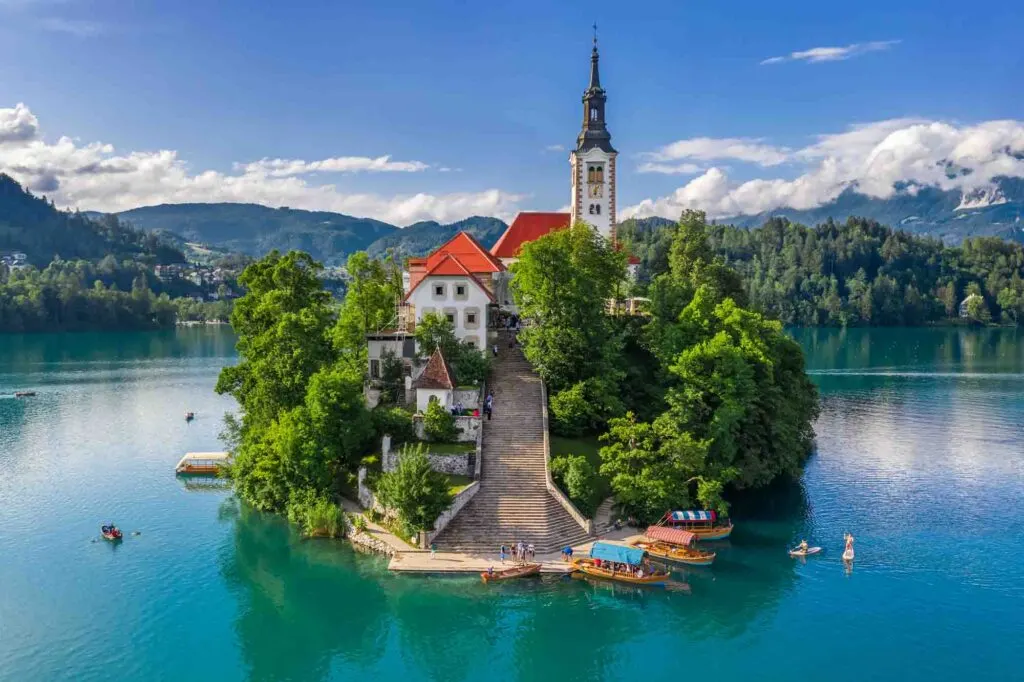 Slovenia attracts travelers with its natural beauty and rich heritage.
This small country is home to landscapes like the Julian Alps, forests, lakes, and many visit to explore the capital city of Ljubljana.
The capital city has an old-town feel with a vibrant cultural scene, making it one of the best European countries to visit in Europe.
Some of the best natural attractions in Slovenia include the Postojna Cave, Skocjan Caves, the Soča river valley, and the Logar Valley.
Slovenia has many museums and castles, and some of the best places to include on your trip to Slovenia are Ljubljana Castle, Church of the Holy Trinity, Kobarid Museum, and Solkan Bridge.
Last but not least, Lake Bled is an incredibly beautiful tourist attraction in Slovenia as well.
22. Denmark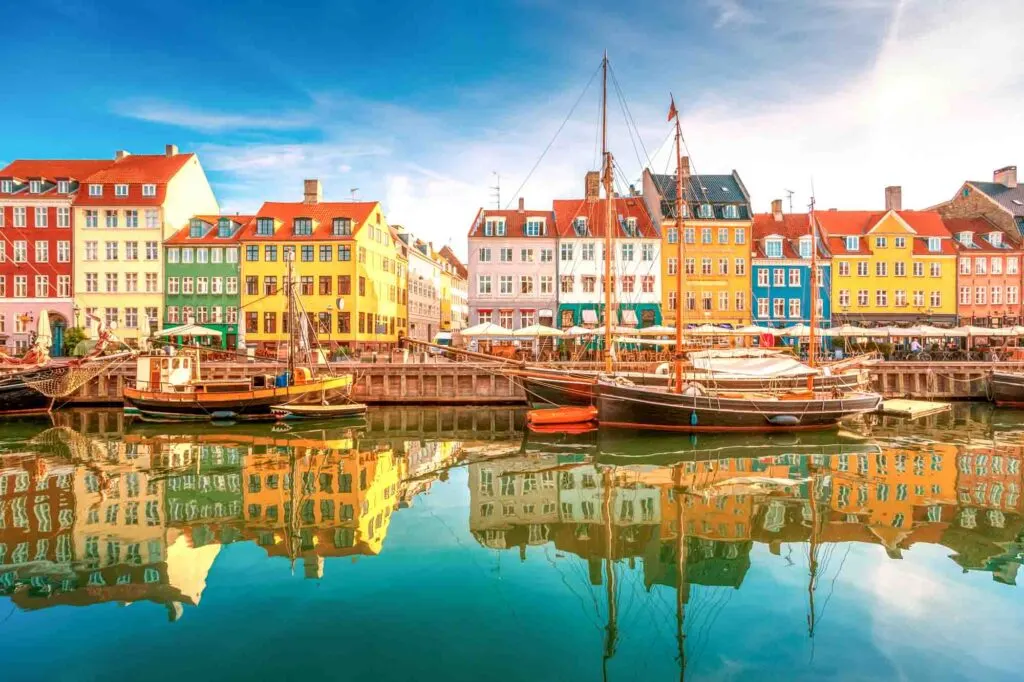 Denmark is a small country in comparison to many other European countries. Denmark is famous mainly for its coastline, cuisine, and culture.
There are numerous attractions in this European country, including Legoland, Tivoli, the Little Mermaid, beautiful architecture, and Danish pastries.
Denmark is a very safe country, and for travelers, Denmark offers discount cards for museums, transport, and tours.
Denmark has many art galleries that cover different eras of art, from the Vikings to contemporary society; you'll find all kinds of art in Denmark.
This European city has renaissance and baroque-styled castles and a thriving beer industry.
When visiting Denmark, you can enjoy a snowy winter, good music, and the big Danish cities like Copenhagen, Aarhus, Odense, and Aalborg.
23. Lithuania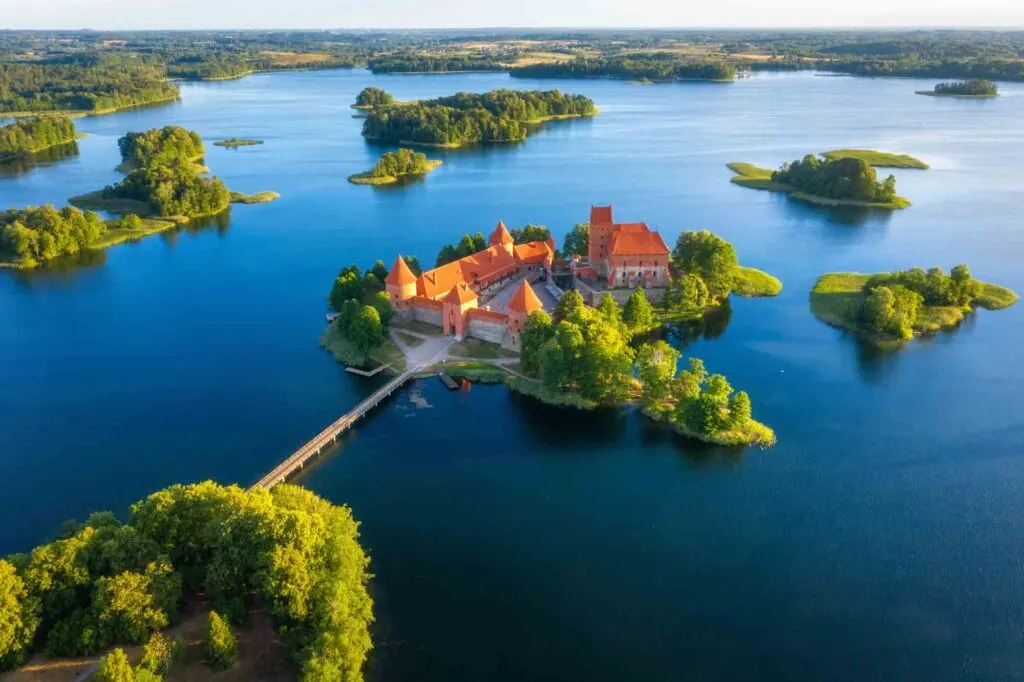 Lithuania is affordable, has some of the best organic produce, and is filled with unique traditions and authenticity.
While most travelers wouldn't put this at the top of their list when it comes to the best European countries to visit, Lithuania has some surprising hidden gems.
This European country has many historical buildings, castles, fortresses, and churches. Lithuania also has a few world heritage sites, including the Curonian Spit and the Vilnius Historic Centre.
Some of the best things to do on your trip to Lithuania include visiting the old town Vilnius, a day trip to Trakai, a lake resort, braving a trip to the Devil's Museum, and adventuring through the Curonian Spit and the Kursiu Nerija National Park.
Enjoyed reading this article about the best European countries to visit? Then share it on your social media!
Our best travel tips & resources:
Here're our all-time favorite travel tips & resources so that you can save money and plan your travel logistics hassle-free! For more travel resources, check out our
travel tips.
Saving money: Fly on offseason, winter (not Xmas or NYE), Tuesday, or Wednesday! According to experts, these are the cheapest days to fly.
Travel insurance: Before you leave for your trip, make sure you have a valid travel insurance policy because accidents happen on the road. We have been paying for Safety Wing travel insurance for a little over a year now, and we happily recommend them to our family and friends.
Accommodation: We usually stay in mid-range comfy hotels or private rooms in hostels. These are the sites we use to book accommodation: Booking.com for hotels (excellent flexible cancellation policy) and Hostelworld for hostels (low deposit and easy cancellation).
Tours:We absolutely love booking guided tours with locals to get a history lesson while sight-seeing, especially food tours and walking tours! We book all of our tours using Viator and GetYourGuide.
Transportation: We use Google Maps to figure out how to get around a place using public transport. When we book a rental car, we always use Discover Cars to find the best deal.