Romantic things to do in Tuscany that you can't miss!
It is hard to visit Italy and not think of romance.
Its charming streets, enchanting cultures, and delicious food and drinks. These characteristics make it a country worth visiting with your spouse or partner.
My husband and I have been going to Italy for the last 4 years, and every year we try something new and different.
In today's article, I will talk about what to do in Tuscany with your significant other and have a delightful romantic trip in Italy!
I am so excited to share with you this guide on romantic things to do in Tuscany, and I'm sure you'll want to add it to your couples bucket list.
Let's get started!
Go on a road trip from Rome to Florence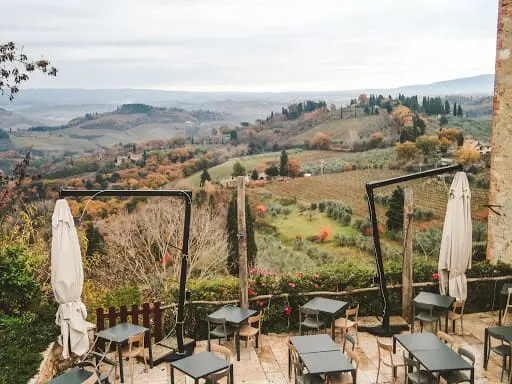 One of the coolest things I have ever done with my husband was to drive around the Tuscany hills.
There is just something magical about the smell of the grass, windows down overseeing the sunset, playing Italian music, and admiring the moon when she appears.
So tip number one is to rent a car and go on a road trip on your way to Florence.
When we first considered renting a car in Italy, we were a bit skeptical. After doing some research, I found the highway to be an easy drive once you are out of the city.
While you are in Rome, you won't need a car as it is super walkable and also it is straightforward to take the bus. But to visit the smaller towns, renting a vehicle is critical.
After reading about driving in Italy in forums, my husband decided to get an international license just to be on the safe side.
Many fellow travelers stated that the police never stopped them, but you never know. You can go to a Triple AAA office near you to get it. It is fast and pretty affordable.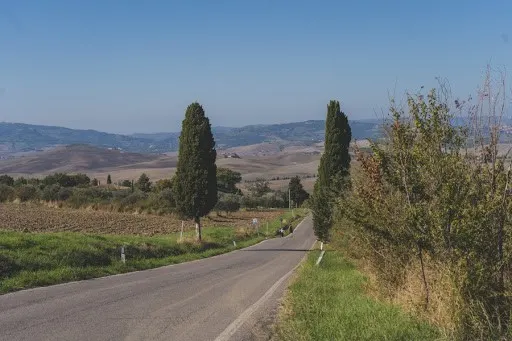 Read next: Best backpacks for Europe
One thing to note is that most cars run on diesel, so gas is expensive. Keep this in mind if you are more of a budget traveler.
I still think it is better than using a bus because it gives you more freedom to stop by a town or two on the way. We rented at Discover Cars, and we used the WiFi hotspot when we didn't have internet abroad, which was great.
The second time we did this drive, we had internet on our phones and didn't need the hotspot.
Oh, and you will want to book at least a stay in a smaller town along the way. It's a must in your romantic Tuscany road trip!
Stop by a small town along the way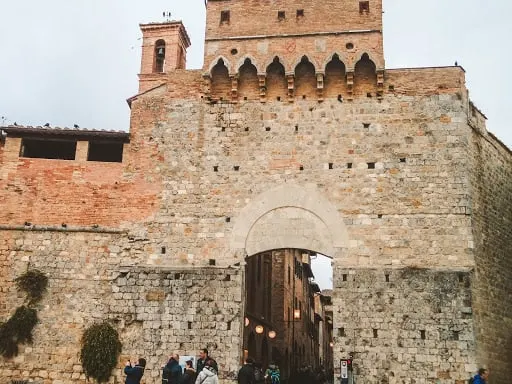 We had a great time stopping by Montemerano, Sienna, Chianciano, and the cute medieval town San Gimignano, which is a UNESCO World Heritage Site.
These towns take you back in time in a way where the busy hustle and bustle of everyday life feels distant.
You reconnect and are reminded of being present in the moment and enjoying each other as a couple. It's a lovely experience and one of the most romantic things to do in Tuscany!
Have prosecco at Piazza di Spagna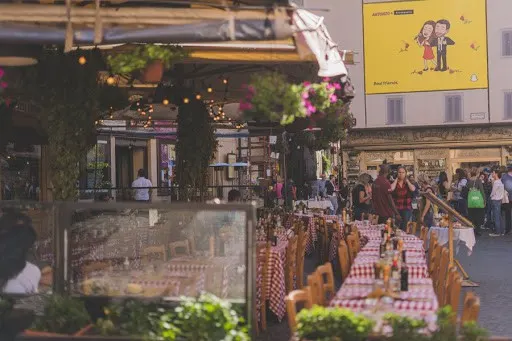 One of the things we love about the Italian lifestyle is the Dolce Vita spirit of getting a bottle of wine or prosecco and sitting at a Piazza.
Whether it's at Piazza Santo Spirito in Florence or our traditional prosecco drinking at Piazza Espana, we always have a fantastic and romantic time.
Plus, it is one of the few times my husband actually doesn't mind taking a selfie, which makes me love him even more.
Pssst: You can go on a Tuscany day trip and see everything with a local guide!
Visit a natural spring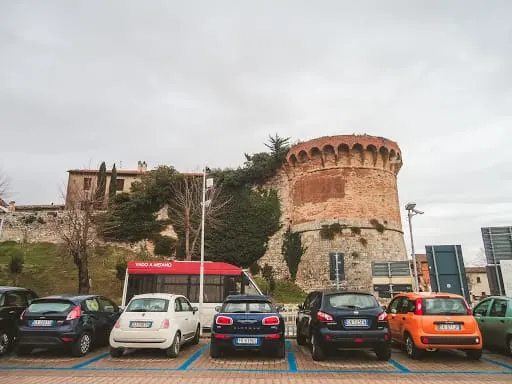 Tuscany may be known for its beautiful hills and wine country. Still, it is also a region in Italy filled with natural springs. It would be best if you add at least one natural spring visit to your itinerary.
We typically spend a few days in Rome and then drive to Florence. This road trip allows us to stop at smaller towns along the way, immersing ourselves in great food and wine.
Plus, the prices are also more affordable in smaller cities.
Read next: Best travel bras to travel in Europe
Saturnia Hot Springs and Montemerano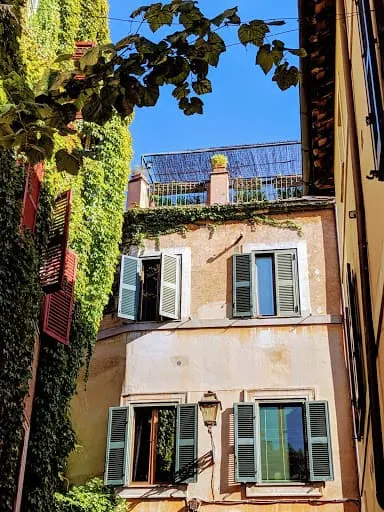 One of my old college roommates lived in Italy for years and gave us the great idea of visiting the falls at Saturnia.
She suggested we stayed in Montemerano, which was very close to the volcanic hot spring. It was a delight to drive on the top of the hill and see the natural spring from above.
We went in November, so the small town was covered in Christmas decor and honestly felt like a nativity scene.
We stayed at Country Hotel Ciavatta, and they had one of the best customer services while in Italy.
It is a part hotel, part restaurant where you can eat and sleep. We were greeted by a nice young man who had water and a welcome drink for us.
He then stated that our stay included dinner later. We told him of our plans to go to the falls at Saturnia, and he suggested that we buy a bottle of wine to enjoy there.
I can't say that it was a bad idea!
What to take to the Natural Tuscany Springs
Bottle of wine or your favorite drink
Flip flops – The rocks did hurt my feet a bit
Towels – Did I mention we didn't take towels, and it was around 40 degrees out of the water?
Robes – I was so jealous of the people who had robes
GoPro or cell phone for pictures – The smoke effect as the warm water hit the cold air was really cool
Discover Chianciano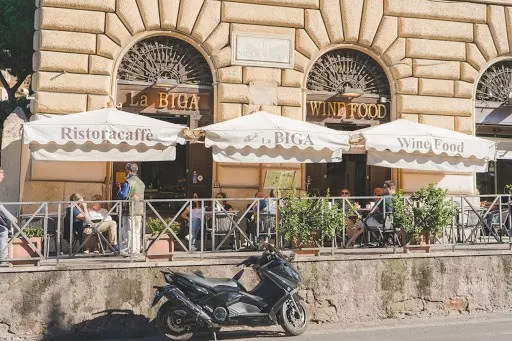 On our third trip to Rome, we decided to take that road trip once again, but this time we chose to stop at a small town in Chianciano.
This is a town near the famous Italian wine town Montepulciano. This time we went in October, so it was a bit warmer.
After doing so much walking in Rome, we needed a spa day, but we had to be on a budget.
We started at the lovely Hotel Lory, where they barely spoke English, but provided a fantastic breakfast, and gave us room views that were like straight out of a movie.
It was also only €56, so a great bargain. This is a romantic hotel as it has its own couple's spa treatments and pool room.
Check out their website for romantic spa packages and couple's massages. We didn't have time to take advantage of their spa deal for couples, but I hope to one day go back and do that.
---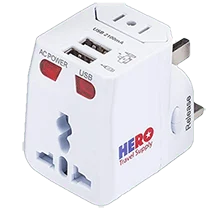 One of the most essential travel items you can buy is a universal travel adapter that works anywhere! It's a small investment for great benefits! The adapter we feature is lightweight, compact, and reliable – Always bring it with you!
---
Piscine Termali Theia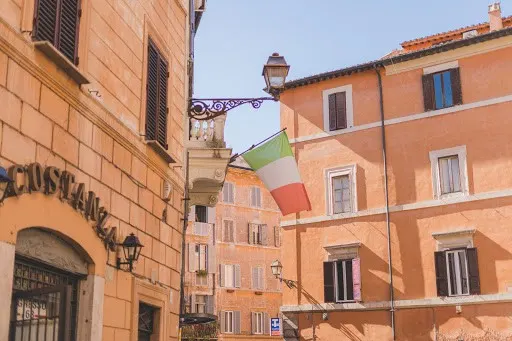 We ventured out to the Therme spa, which has natural spring hot water in the form of an indoor pool and outdoor pool spa-like areas.
You need to cover your hair, so take some money to buy swim caps on location.
Once again, we forgot the flip flops, so we purchased some cheap ones. Also, they have a restaurant with great prices.
They don't really allow you to be talking or on the phone in the water areas, though.
The bathroom had huge lockers for you to lock your things with the bracelet they gave you, which was very modern and high tech.
Watch a beautiful sunset
I am a lover of sunsets, and I chase them whenever I go. So after having an appetizer and buying a €10 bottle of our favorite wine, we sought sunset spots.
After browsing a few websites, I saw a great review of a restaurant in Montepulciano that stated it was an incredible sunset spot for couples.
We quickly drove up the hills to try and catch the sunset. We basically missed it, but we found one of the best meals in the world there.
The restaurant is called E Lucevan le Stelle, and we had wild boar ragout, which I never thought I would like but was incredible.
You can't go wrong with sunset watching in Italy, especially in Tuscany.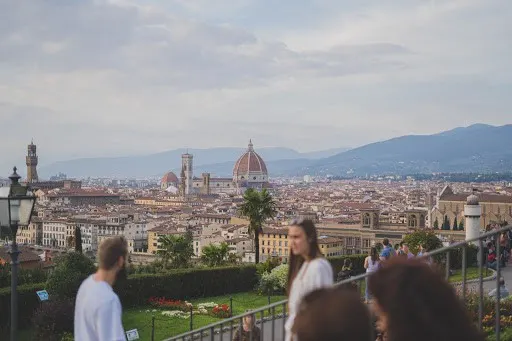 If you do go to Florence, make sure that watching the sunset on the steps at Piazzale Michelangelo is on your itinerary.
It gets very crowded, therefore avoid getting there right before sunset. Come earlier, bring snacks and wine. It is so lovely just to be present and focusing on the present.
The panoramic view of the city is superb, making it a super romantic spot in Florence.
Read next: Winter packing list for Europe
People watch at a Piazza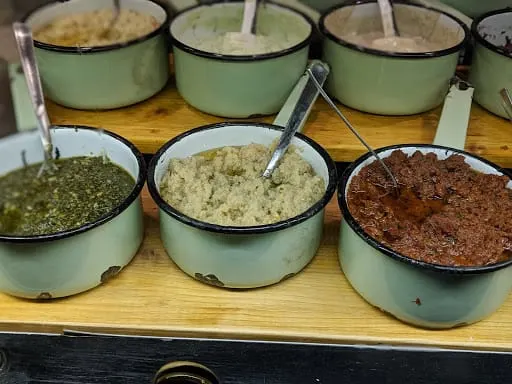 You can't go to Italy without sitting outside and having a drink while people watching.
It may not sound romantic, but again there is something about unplugging in Italy at one of these tiny restaurants that is hard to even put into words.
You will thank me and remember this article when you are sitting there, people gazing, laughing, and enjoying some bread or pasta.
Have a romantic dinner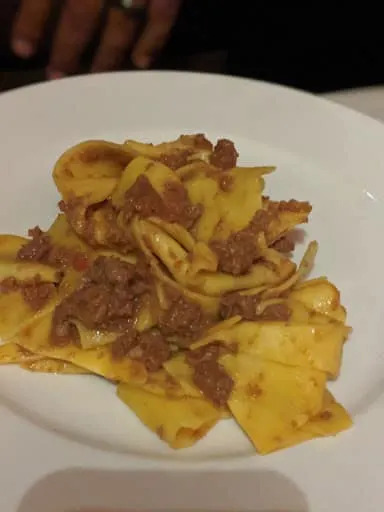 My husband and I typically plan a daily budget for meals and drinks. We also include a few nights where we splurge on dinner.
In Florence, my husband wanted to eat Bistecca Fiorentina, and a few people we know recommended the Trattoria dall'Oste for that.
When we visited the first time, we had such a nice romantic dinner that we had to go back the second time.
There are two locations in Florence, one near the train station and one closer to the Duomo. Since we stayed closer to the Duomo this time, we went to the other location.
My husband once again wanted meat, but I went for fish. I was surprised by one of the best culinary experiences of my life.
Although this restaurant is pricier than others, it is still cheaper than eating out in the US, especially for the quality of food you get.
Visit a hip bar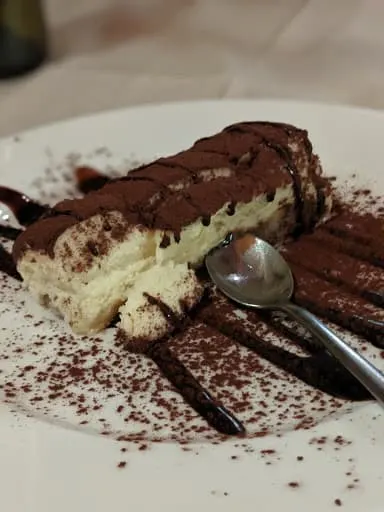 We love finding cool rooftop bars or bars with great cocktails. If you are in Rome, the Monti neighborhood is perfect for just that.
In Florence, we ended up going to this bar/cafe called Cafe Volume, which is also a great breakfast spot in Piazza Santo Spirito.
We visited on a Wednesday night, and it was packed. There was a stand-up comedian there, and we didn't understand a word. We remember just sitting there sipping on wine, laughing, and again enjoying the moment.
We went back after that, and they had an old school band playing. If you prefer the club scene, then search for a club for dancing. We prefer to go to a place where we can sit, have some drinks, talk, and laugh.
Read next: Incredible summer spots in Europe
Be open to itinerary changes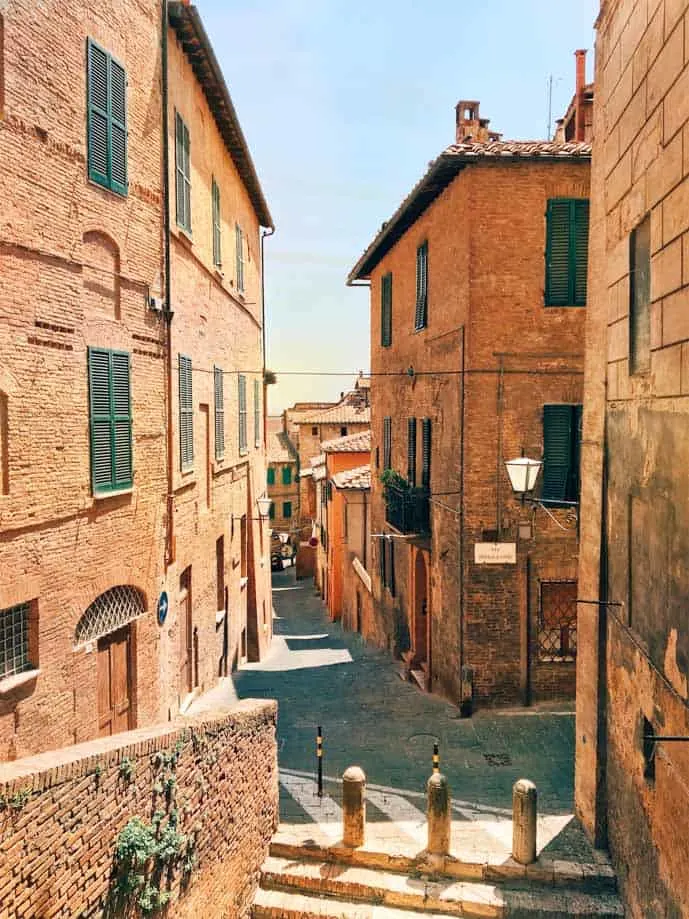 Planning an international trip can be exciting, but it can also be a challenge. Not all couples are alike.
Sit down with each other and check-in to see what kind of traveler you are. For example, are you both adventurous and love to walk? Are you a big museum-goer? Or a hiker? Do you prefer group tours?
My husband and I are more hasslefree travelers, so we don't sign up for many things. We make a list of some things we want to do, but we go with the flow.
We enjoy visiting a city more like a local, but you may be the total opposite. I do enjoy more paid attractions than my husband, but we make it a priority to communicate and plan together. We also leave room for unplanned things.
Discussing your travel goals will help you be more relaxed while away, plus it will help you have fewer discussions and, in return, be more romantic.
Go for a stroll at Ponte Vecchio in Florence
When visiting Florence, you must take a stroll near Ponte Vecchio. The bridge itself is not that big and is packed with vendors selling costly watches, but it is full of history, and it shines at night.
You can't help but stargaze and appreciate life at that very spot. Plus, there are lovely street music players, which sets a very romantic scene. Ponte Vecchio is poetic, even during the day.
Have a picnic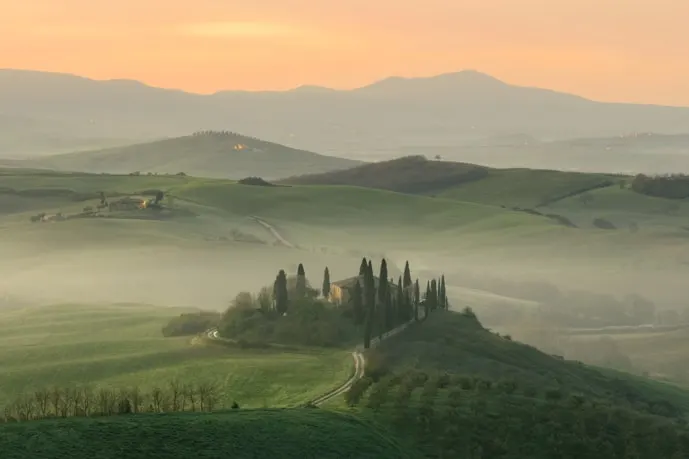 The bottle of wine keeps popping up in here as a suggestion because Italy has some incredible cheap wines.
You can shop at a supermarket and buy whole bottles for less than €9.
If your hotel has a beautiful rooftop, then bring that bottle and do a mini sunset date up there.
If you are in Florence, go up the hills outside the city and have a picnic at Fiesole.
It's undoubtedly one of the most romantic things to do in Tuscany!
Read next: Magical winter vacation spots in Europe
Go shopping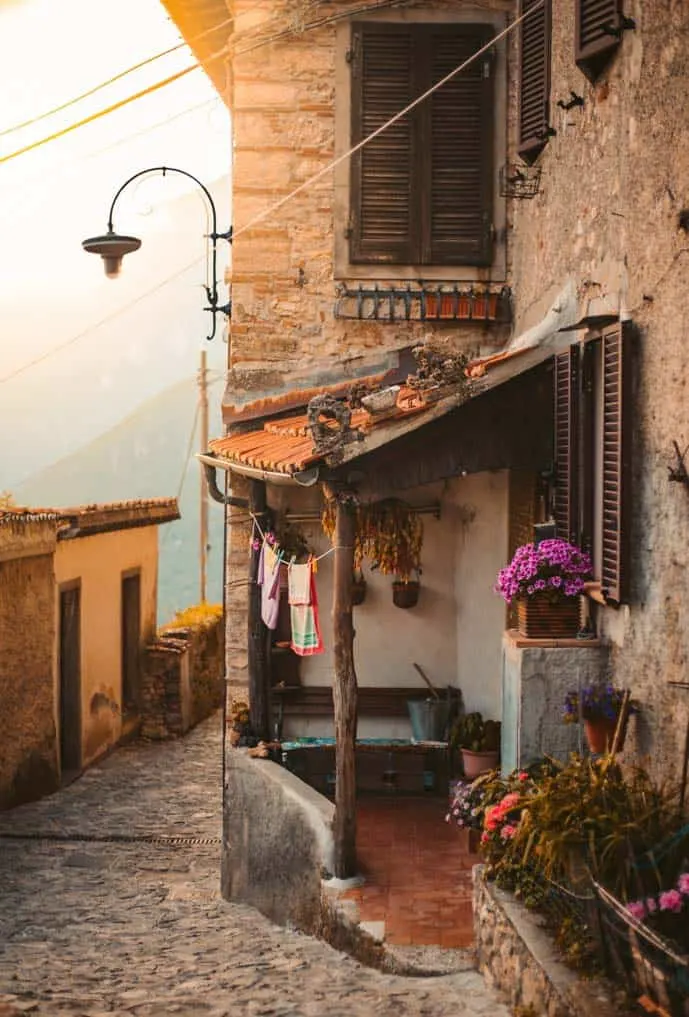 There is something about being on vacation with your partner, being in love, and in a great mood that makes shopping fun and more relaxed.
I love seeing my husband get excited about finding new sunglasses or a new cool European men's outfit.
He, in turn, is also in a great mood and more generous. You should undoubtedly discuss a budget beforehand and be on the same page for your spending limits.
Rent a bike or Vespa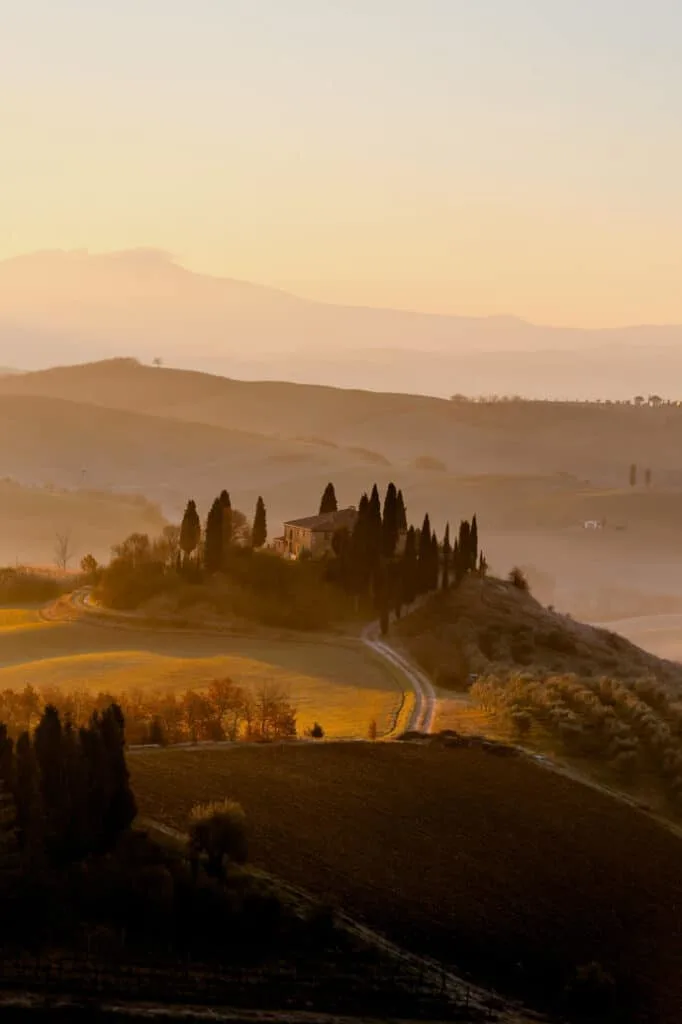 My husband and I haven't done either, but a friend of mine rented a bike with her husband, and it was super cute and romantic. They loved it!
We plan to do one of those Vespa tours in the future. The hills and historical views, plus the cool spots of the tours, make it a dreamy experience.
You can either do a bike tour in Rome or rent a Vespa through the Tuscany Hills, it is a dreamy and romantic experience.
Overall, Italy has been the most romantic country I have ever visited. If you want to take a romantic trip, Tuscany is perfect for that.
About the author of 14 Romantic things to do in Tuscany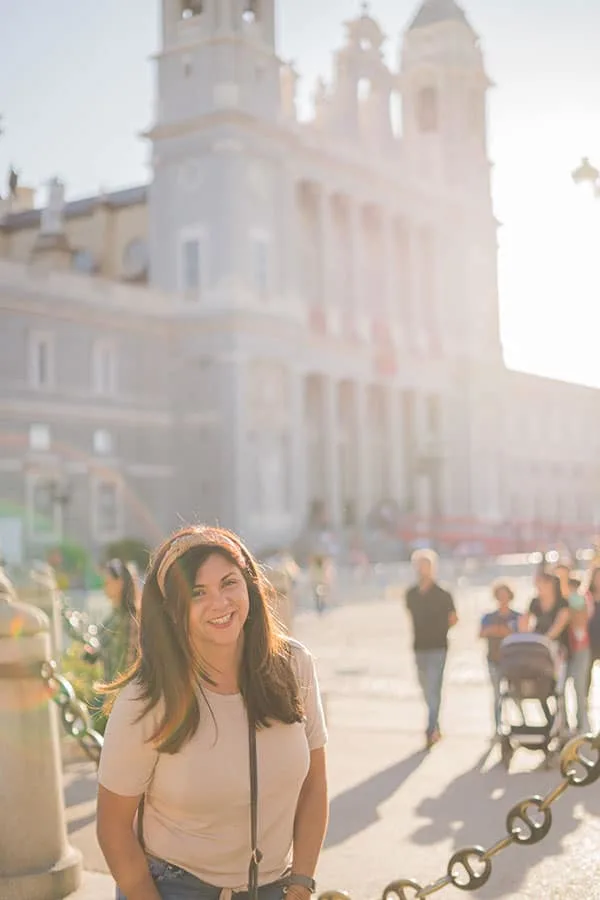 Feuza Reis is a South Florida Travel Blogger who loves all things travel, marketing, and photography.
You can find her sharing marketing tips and travel on her Instagram or on her blog, Fuse Travels. She also shares SEO tips at www.getfoundwithfuse.com.
Did you like this article about romantic things to do in Tuscany? Then pin it or share it with a friend who might like it too!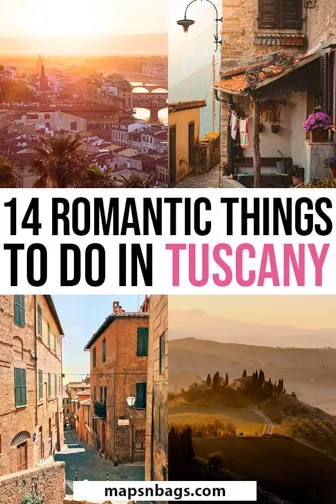 Our best travel tips & resources:
Here're our all-time favorite travel tips & resources so that you can save money and plan your travel logistics hassle-free! For more travel resources, check out our
travel tips.
Saving money: Fly on offseason, winter (not Xmas or NYE), Tuesday, or Wednesday! According to experts, these are the cheapest days to fly.
Travel insurance: Before you leave for your trip, make sure you have a valid travel insurance policy because accidents happen on the road. We have been paying for Safety Wing travel insurance for a little over a year now, and we happily recommend them to our family and friends.
Accommodation: We usually stay in mid-range comfy hotels or private rooms in hostels. These are the sites we use to book accommodation: Booking.com for hotels (excellent flexible cancellation policy) and Hostelworld for hostels (low deposit and easy cancellation).
Tours:We absolutely love booking guided tours with locals to get a history lesson while sight-seeing, especially food tours and walking tours! We book all of our tours using Viator and GetYourGuide.
Transportation: We use Google Maps to figure out how to get around a place using public transport. When we book a rental car, we always use Discover Cars to find the best deal.