Hi there, we are Bruna & Frank
Hi there! We're Bruna and Frank, founders of Maps 'N Bags. We're based and have lots of travel guides about the Netherlands, but every now and then we go on a romantic getaway to Paris or on a soft adventure to Ireland.
At Maps 'N Bags, we share lots of travel tips, cultural discoveries, food guides, and even ecotourism advice to help you travel smarter and better! Sounds good, right? And it is, but there is more. So stick around and wander with us.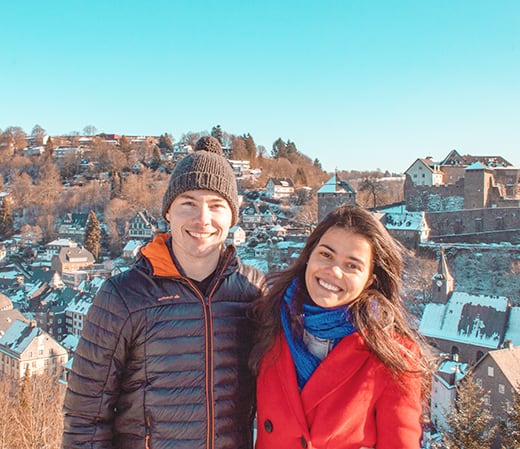 Follow us on social media
get ready for your trip
We've got you back! From trip planning, to money and packing, we have lots of articles to help you on every single step of this process.
Discover Ireland
Green-hued landscapes, excellent beverages, horrible weather. What's not to love?
Discover the Netherlands
Narrow crooked houses, romantic canals, and tulips. Can you resist?
Discover the United States
Breathtaking national parks, bustling cities, and yummy dishes. Have you packed yet?