Traveling veterans will tell you that the cheapest places to visit in Europe are often also the best!
Europe has an almost endless supply of cultural wealth, wildlife, and traditional cuisine to make your trip unforgettable.
Putting the places I'll talk about below on your radar will help you realize that traveling doesn't have to cost a fortune.
What you can do with your money is often more important than what your money can do for you. So, let's discover the cheapest places to visit in Europe!
21 Cheapest Places To Visit In Europe
1. Split, Croatia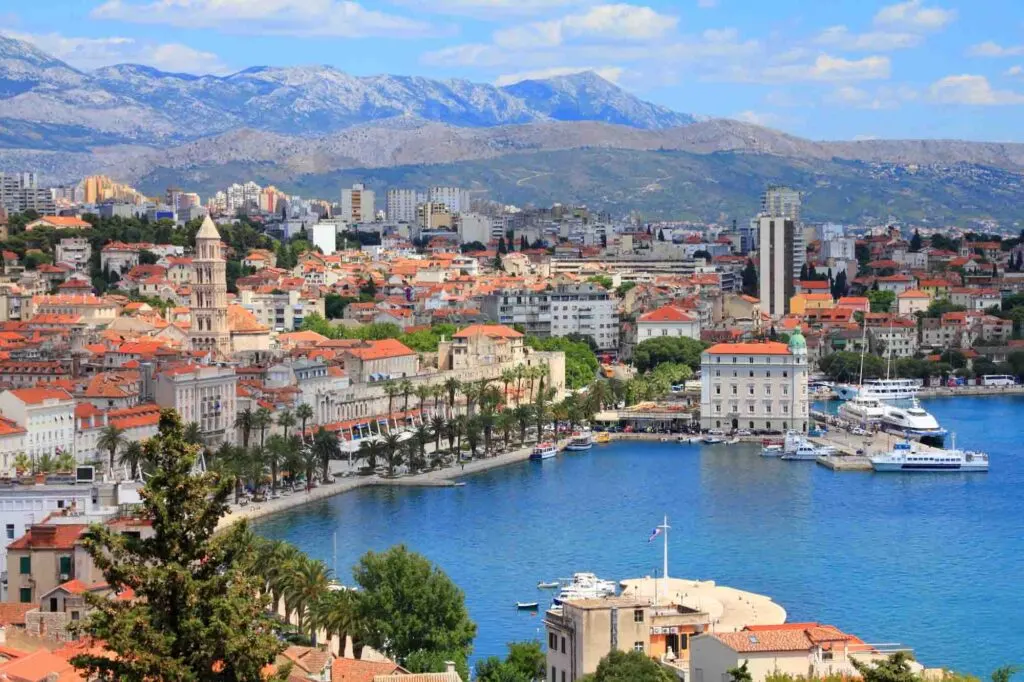 Split, Croatia, is a cheap place to travel because it has a lower cost of living than many other European cities, especially those on the continent's western side.
You'll find many free or low-cost attractions, such as the historic Diocletian's Palace, the Marjan Hill, and the Cathedral of Saint Domnius.
Split also boasts beautiful beaches, parks, and markets that you can explore without opening your wallet.
You can wander Diocletian's Palace for free and admire the ancient architecture, or trek up Marjan Hill to enjoy a picnic and stunning views of the sea and city.
Keep in mind that Croatia as a whole is one of the cheapest countries in Europe, so not only its capital city.
Read next: 45 Of The Most Beautiful Places In The World
2. Istanbul, Turkey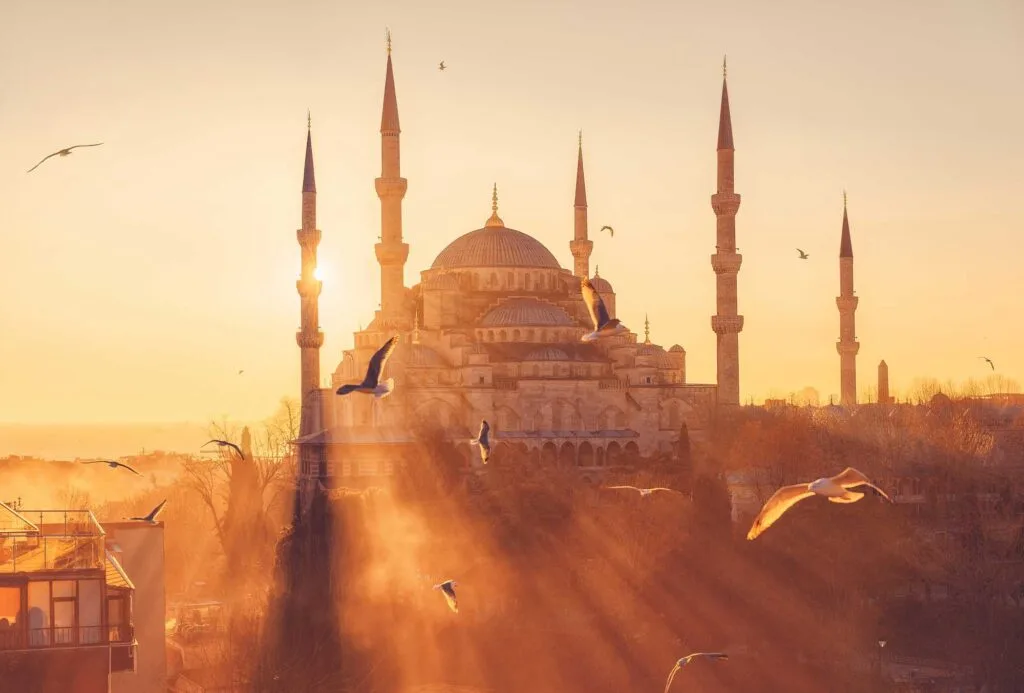 Istanbul, Turkey, is ideal for those seeking cheap European destinations. Istanbul's issues with the Turkish Lira (TRY) made it much more affordable for travelers to visit Istanbul.
You can visit the fascinating mosques around Istanbul, like the Blue Mosque and Rüstem Paşa Mosque.
Souvenirs are plenty in the Grand Bazaar, one of the oldest markets globally. They sell spices, carpets, ceramics, and more.
Istanbul has some of the most beautiful beaches, gardens, and parks in Europe. They include Emirgân Park and Gülhane Park.
You can photograph this European capital from atop Çamlıca Hill – the highest point in Istanbul – vehicles or hiking are available.
3. Budapest, Hungary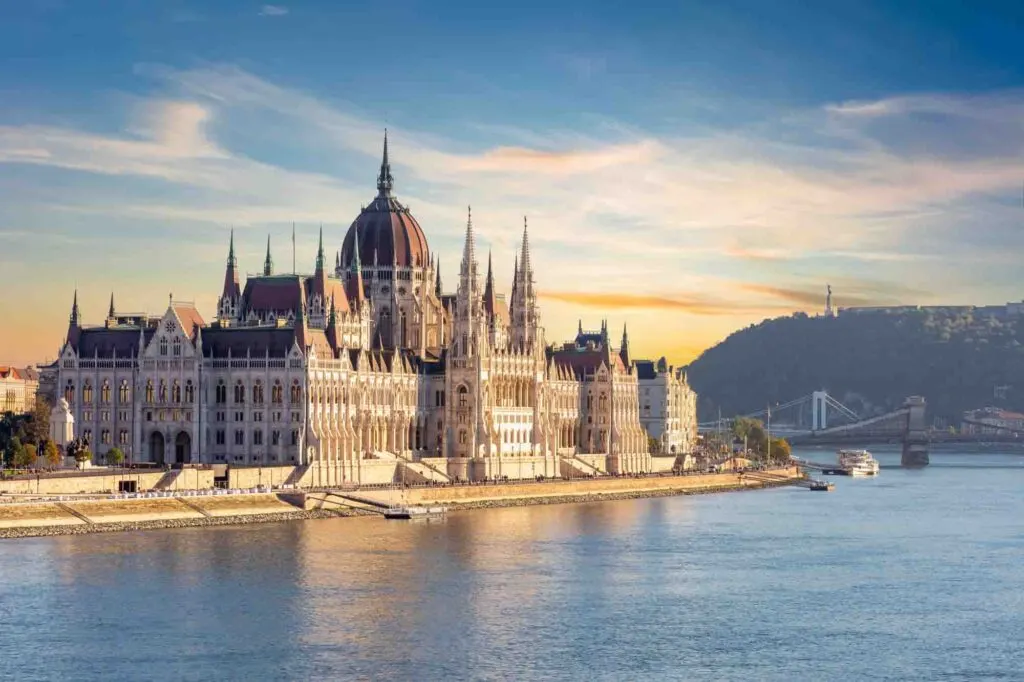 Budapest, Hungary, is one of the most affordable places in Europe because it uses the Hungarian Forint and not the Euro.
The city is also considered one of the most romantic ones in Europe, just so you know.
There's a lot of adventure available in Budapest, like the ruin bars. These bars are in abandoned buildings or courtyards and have quirky designs with live music and art events.
You'll also find exciting art galleries in Budapest, sometimes at no cost. The Hungarian National Gallery is free on the first Sunday of every month for visitors under 26 years old.
After a long day of fun, relax in a famous thermal bath, like Széchenyi Baths.
4. Tallinn, Estonia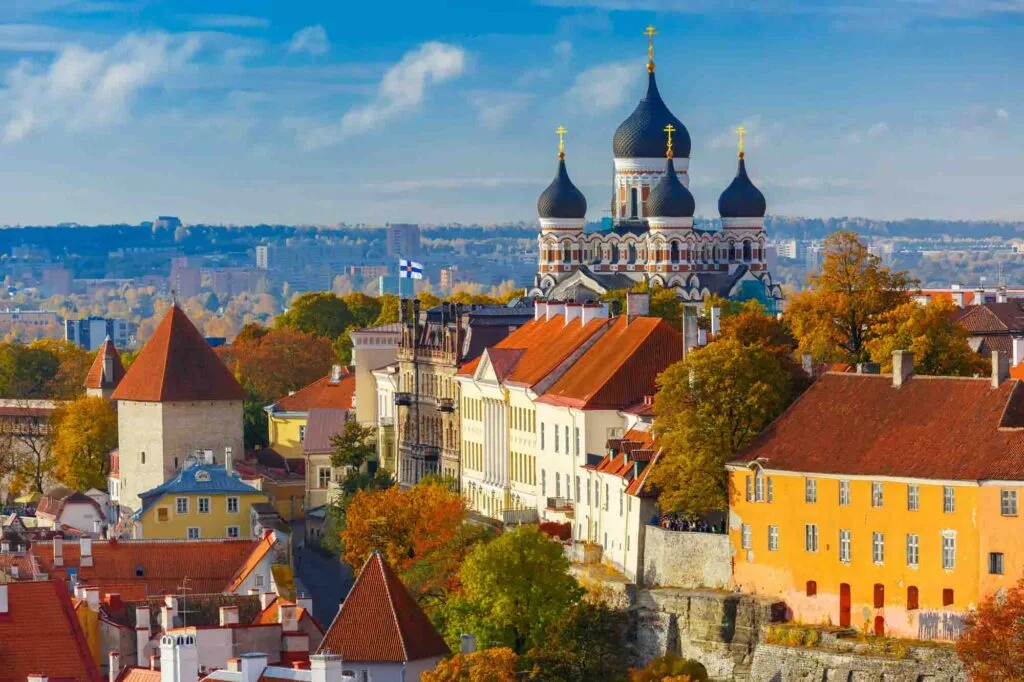 Tallinn, Estonia, has a cheap standard of living thanks to innovations like free public transport for EU students and energy-efficient appliances.
As an incredibly cheap European city, Tallinn also has a lot of free or low-cost attractions, such as the historic Old Town, the Seaplane Harbour, and St. Olav's Church.
Old Town has charming streets of cobblestone, medieval buildings, churches, and towers.
Seaplane Harbour is a maritime museum showcasing various ships, submarines, planes, and other naval exhibits.
The local cuisine is fantastic, with options like kringel (cinnamon bun), kiluvõileib (herring sandwich), and pirukad (pastries with meat or cheese filling).
5. Prague, Czech Republic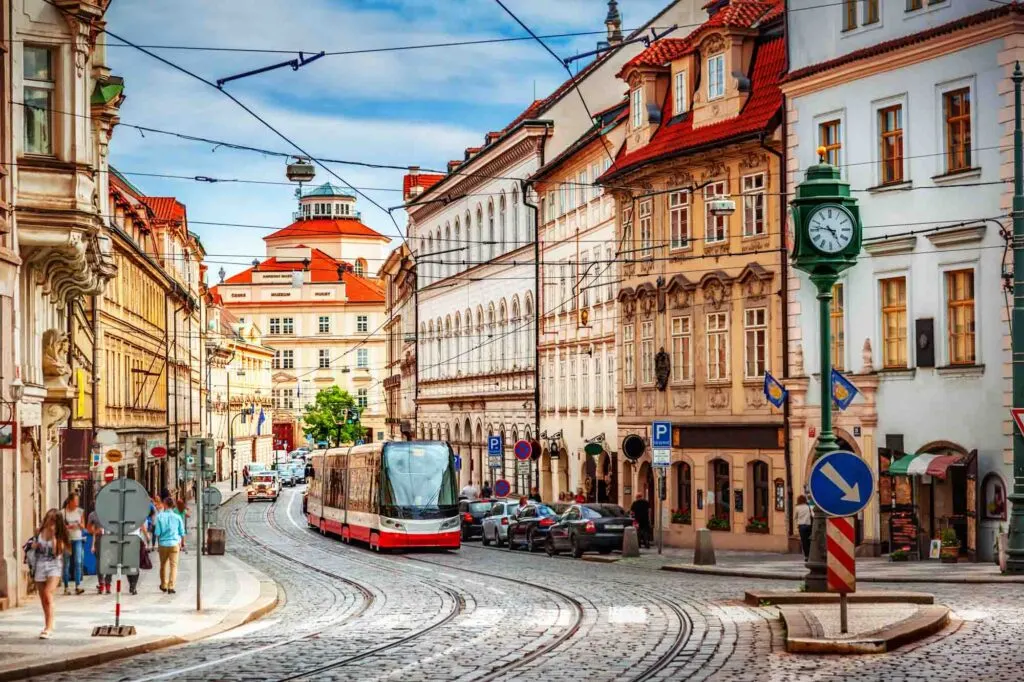 Prague, Czech Republic, is a popular destination for travelers who want one of the cheapest places to visit in Europe.
Since it has its own currency – Koruna (CZK), the exchange rate is excellent for foreign travelers, especially from the US or UK.
Its competitive hotel makes it possible to find a decent hotel for as low as $10 per night. Buses, trams, metro, and ferries cost around $2.
You can admire the Old Town's stunning architecture, take family photos at the Astronomical Clock, or explore Prague Castle – all without paying a dime! That's what makes Prague one of the cheapest cities in Europe.
Read next: Best Castles in the Czech Republic
6. Bucharest, Romania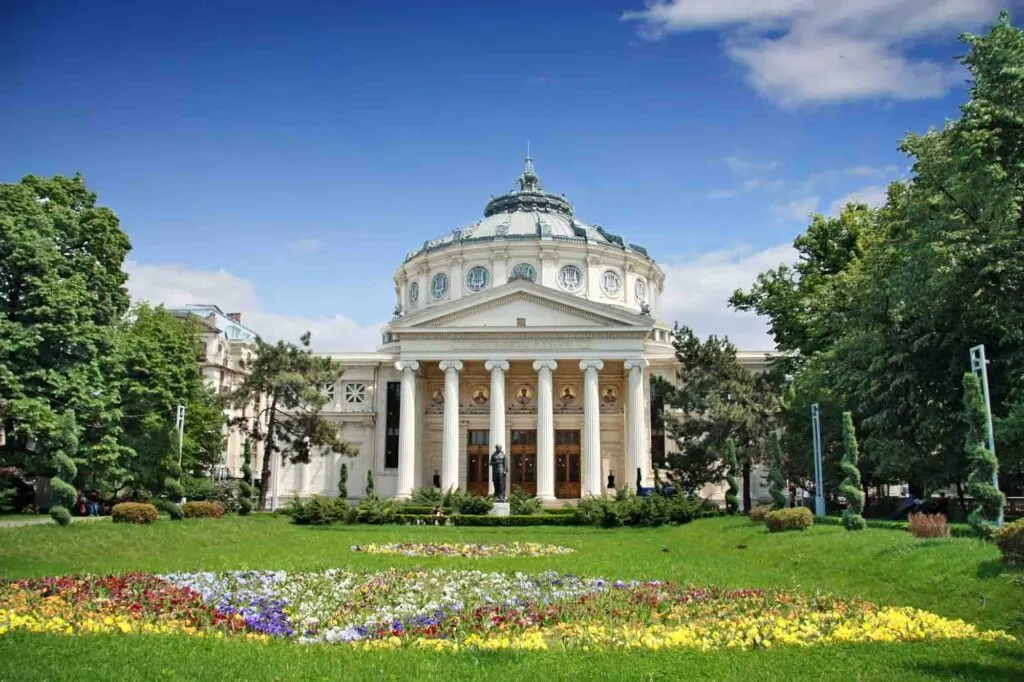 Bucharest, Romania, is an architecturally stunning destination with plenty of historic sites and wonders to explore. It is one of the cheapest places to visit in Europe because it's not a tourist hotspot.
Bucharest has a lot of space for exercise enthusiasts who like to bike, jog, or walk. Herăstrău Park and Cişmigiu Garden are popular choices.
Bookworms will appreciate several public libraries where you can borrow books or magazines for free.
The Metropolitan Hill offers history buffs the chance to explore the Romanian Patriarchal Cathedral, a stunning Orthodox church that dates back to the 17th century.
Read next: Bran Castle Tour in Transylvania
7. Bratislava, Slovakia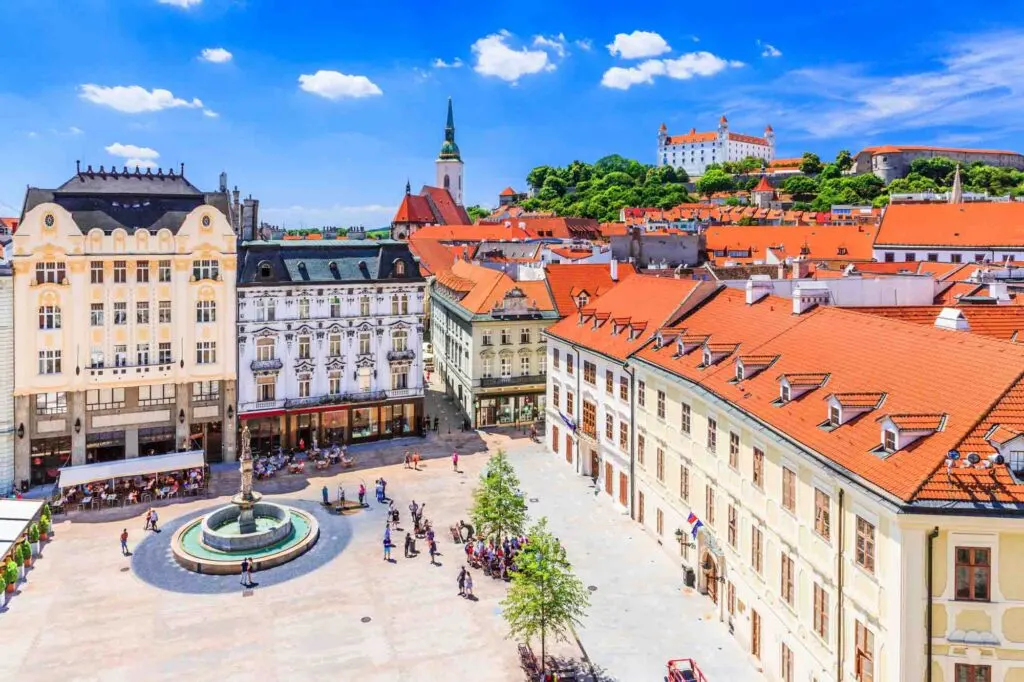 Bratislava, Slovakia, counts as one of the cheap destinations in Europe because it's less crowded than its neighbors.
Budget travelers can explore Bratislava Castle, a symbol of this affordable city. Builders rebuilt it in Renaissance style, and it houses a history museum.
Local restaurants sell local Slovakian delicacies, like bryndzové halušky (potato dumplings with sheep cheese) and trdelník (sweet pastry).
Their local drinks are divine, too, especially borovička (juniper brandy) and slivovica (plum brandy).
The food and drink at local restaurants are relatively affordable, going for less than $5.
8. Riga, Latvia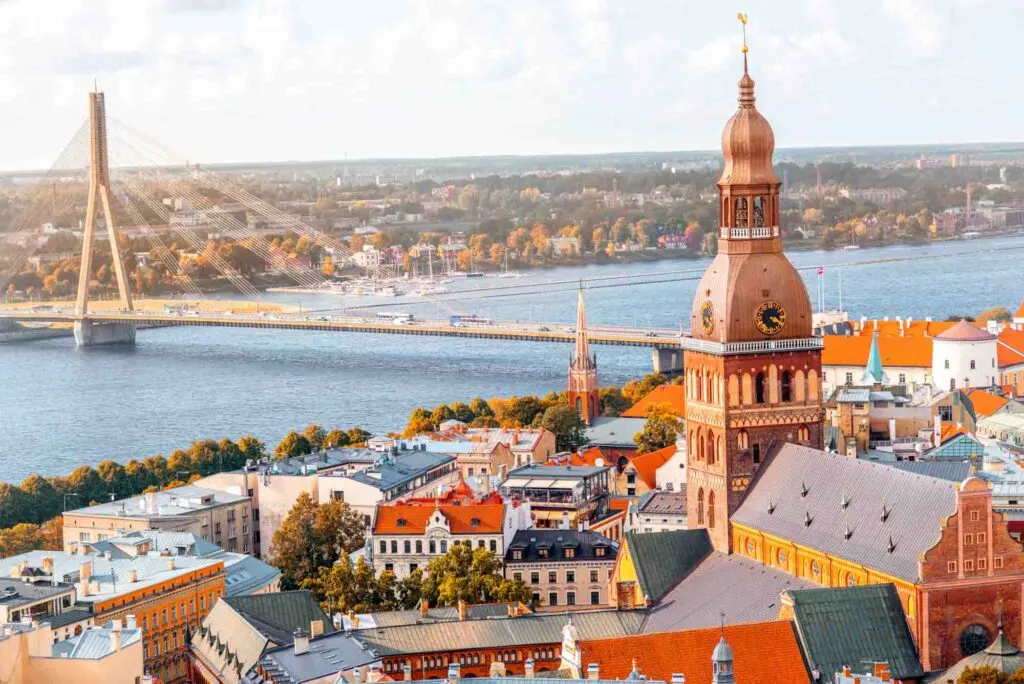 Riga, Latvia, is a cheap European destination because few travelers know about it or visit it. Rīga has much to offer regarding history, culture, architecture, and natural beauty.
You can explore the medieval Old Town and admire the whimsical Cat House and the ornate House of the Blackheads.
You can seek out cheap, sweet, and savory pancakes for around $1 at Šefpavārs Vilhelms or enjoy a buffet-style meal at Lido for under $5. Beer enthusiasts will enjoy the 28 beers on tap at pubs and bars.
Rīga Central Market stocks fresh produce, meats, cheese, and bread.
9. Lisbon, Portugal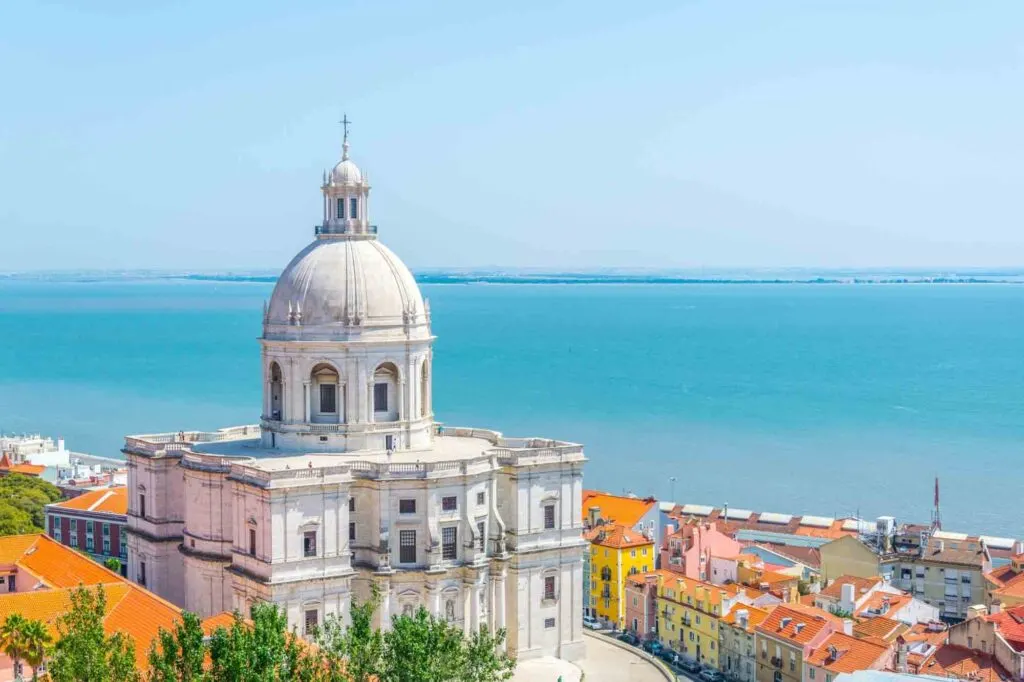 Lisbon, Portugal, is among the most affordable places in Europe because it's less crowded than other tourist hotspots.
Exploring the historic neighborhoods of Alfama, Baixa, and Chiado allows you to admire the colorful buildings, tiled facades, street art, and stunning views from the various miradouros (viewpoints).
World-class museums like Museu Nacional de Arte Antiga (National Museum of Ancient Art) offer free admission on Sundays before 2 pm.
Those with a sweet tooth will love Lisbon's famous pastéis de nata (custard tarts), available in most bakeries for under $1. Fado houses across the city play traditional Portuguese music to enjoy.
Read next: Porto vs Lisbon
10. Kaunas, Lithuania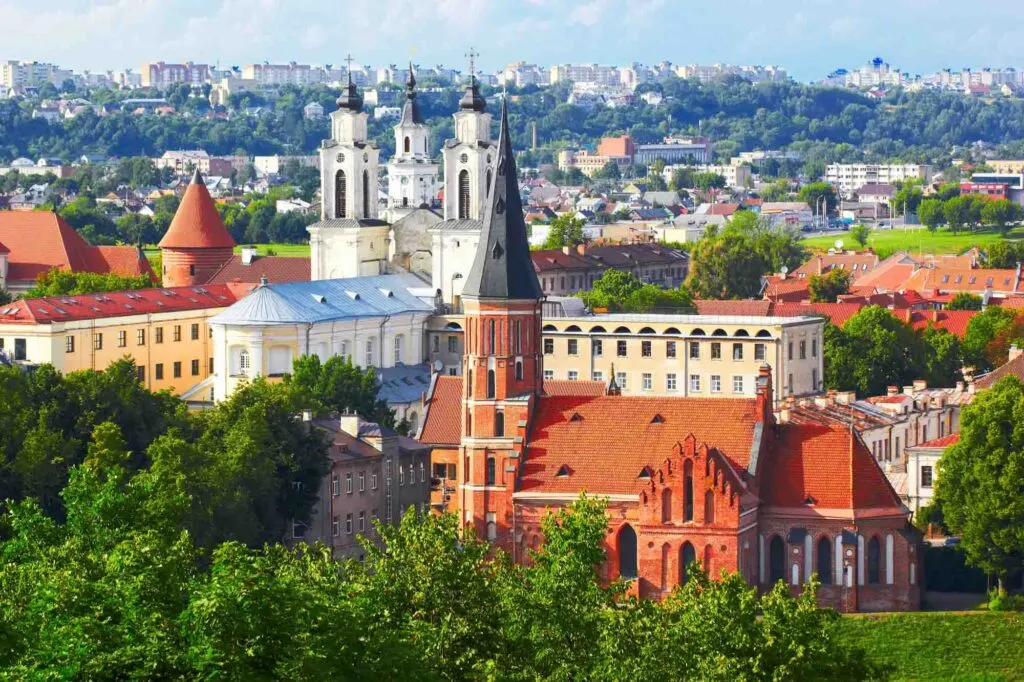 Kaunas, Lithuania, is a cheap destination in Europe because it's less popular than Vilnius, the capital of Lithuania. Food, accommodation, general services, and goods are affordable.
Since Kaunas has a large student population, it caters to students who prefer affordable places to hang out, eat, and drink. Thus, you can find many budget-friendly options in the city.
Traditional cuisine like cepelinai (meat-filled potato dumplings) is super affordable!
It boasts an impressive amount of natural beauty, such as the Kaunas Reservoir Regional Park, which has a lake, a beach, a botanical garden, and a castle.
11. Český Krumlov, Czech Republic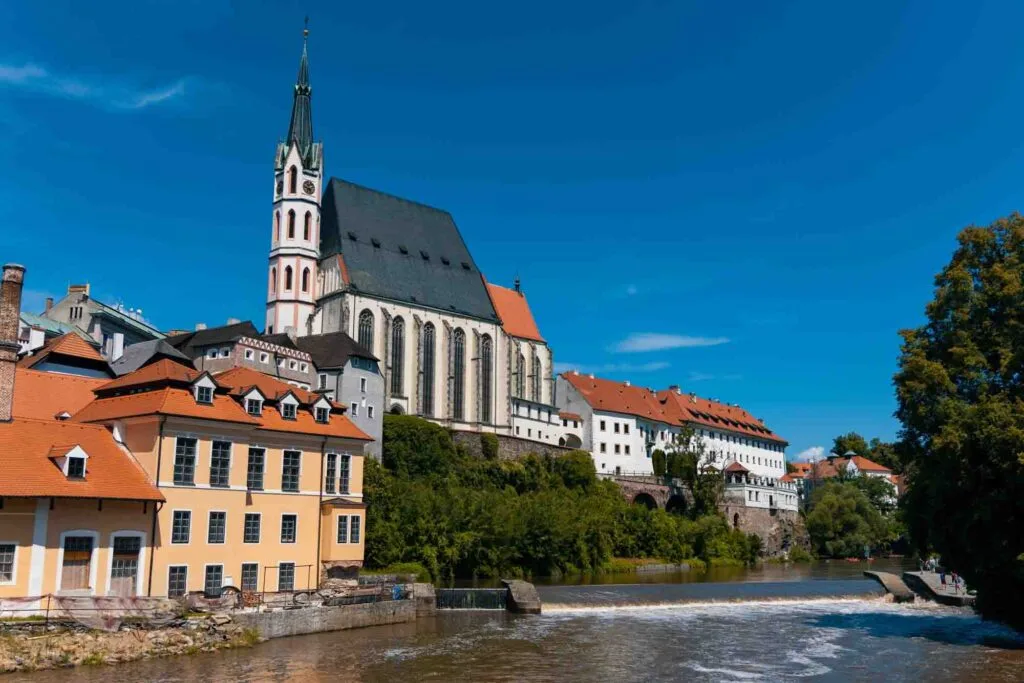 Český Krumlov, Czech Republic, is rich with historical significance and one of the cheapest places to visit in Europe. Its lower costs are thanks to being less popular than its capital, Prague.
Nature enthusiasts will enjoy hiking up to the Kleť mountain's observatory tower for breathtaking countryside views. The walk along the Vltava River offers stunning views and plenty of opportunity for romantic picnics.
Also, the historic city center of Český Krumlov is a UNESCO World Heritage Site.
If you plan to visit any museums, take advantage of the Cesky Krumlov Card, which provides entrance to five museums for a couple of USD.
12. Novi Sad, Serbia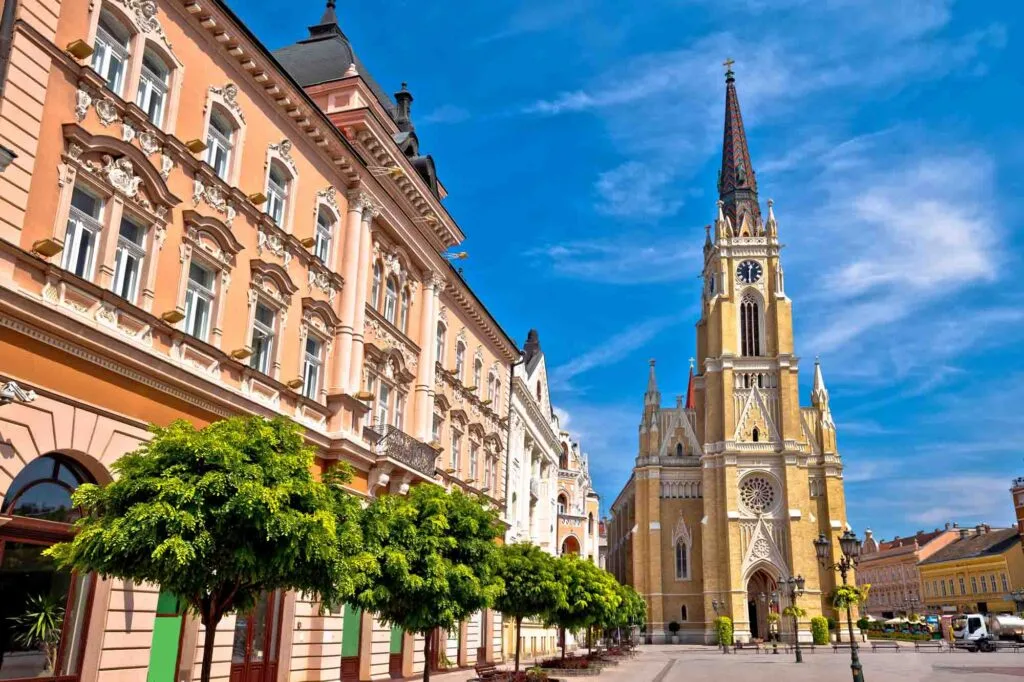 Novi Sad, Serbia, is ideal if you're looking for cheap European destinations. It's a little less developed than its neighboring cities, but still has all the charm, culture, and excitement!
You can visit Europe's second-largest fortress, called Petrovaradin Fortress. Exploration is free, and the views overlooking the Danube River are priceless.
Beach-goers can thrash around at Štrand Beach, a 765-yard sandy shoreline. There are stalls to buy refreshments; for a small fee, you can kayak, bike, or play volleyball.
Café culture is big in Novi Sad, with cozy & traditional or trendy & modern options.
13. Sofia, Bulgaria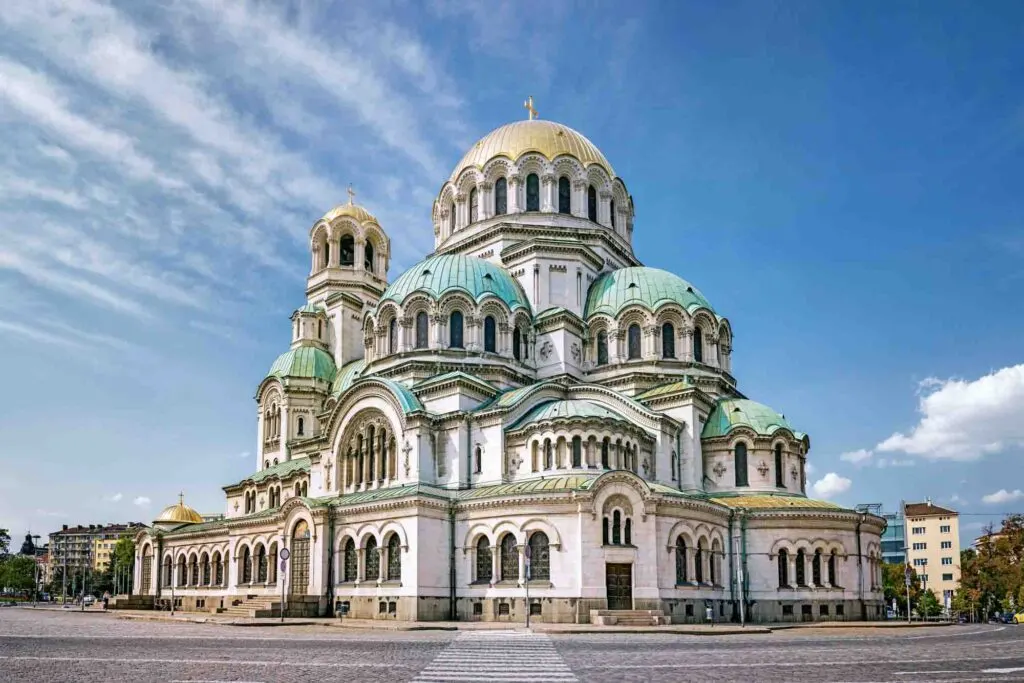 Sofia, Bulgaria, is one of the best places for cheap European destinations. It's one of the cheapest places to visit in Europe, with little competition for accommodation, transport, and attraction.
You can attend a free walking tour at the Palace of Justice, with friendly guides explaining Sofia's history and culture.
Sofia is also home to one of the most breathtaking Orthodox churches worldwide, called the Alexander Nevsky Cathedral.
You'll find some of the best tea in Sofia, with famous Tea Houses like Veda House and Tea House serving a variety of flavors to enjoy.
14. Kraków, Poland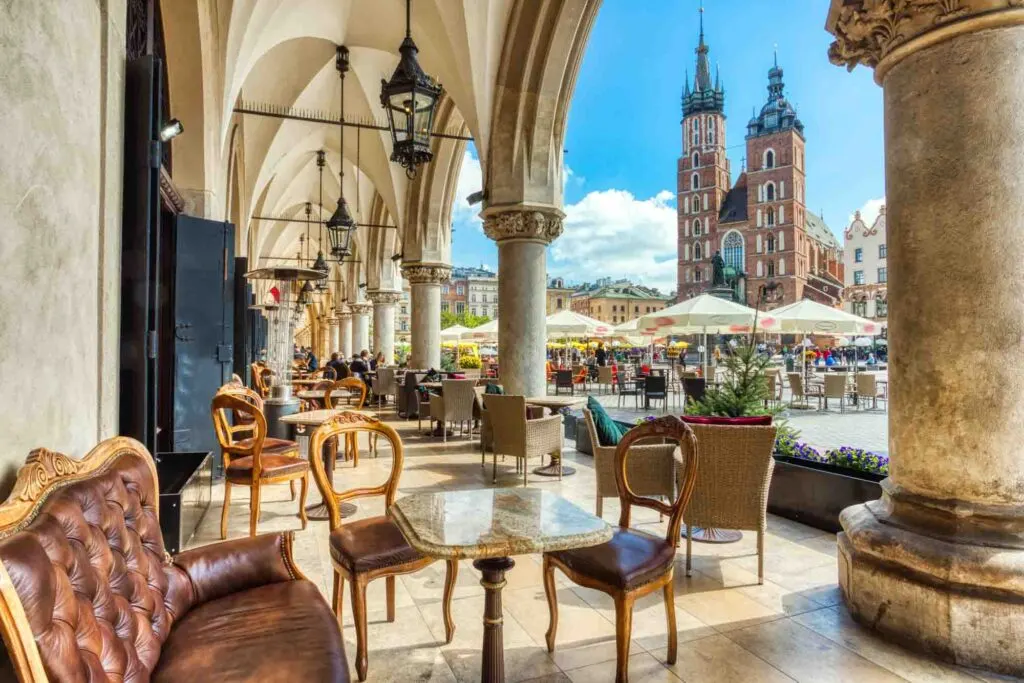 Kraków, Poland, is a beautiful and historic city that attracts many visitors yearly. It's cheaper than other cities because the Polish zloty (PLN) is comparatively weaker than the Euro.
However, its explorative potential is still intact! Kraków has a vibrant and diverse culture, with many festivals, events, and museums that are either free or very cheap to enjoy.
You can visit the Wawel Castle, the former residence of the Polish kings, for free on Mondays in the summer (and a true fairytale castle in Poland).
Local restaurants have tasty Polish cuisine, like żurek (sour rye soup) and gołąbki (stuffed cabbage rolls).
15. Thessaloniki, Greece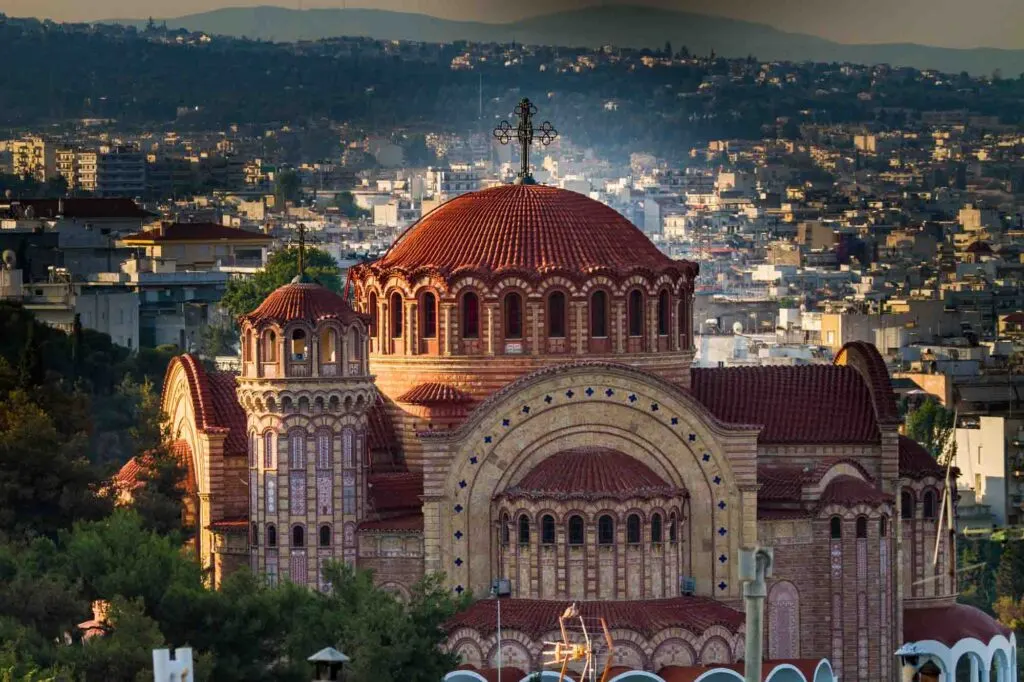 Thessaloniki, Greece, is a cheap European destination that will suit travelers who enjoy a healthy blend of heritage, nightlife, and exotic cuisine. It's less expensive because it sees less traffic than other Greek islands.
North of Aristotle Square, you can explore the ancient Roman Forum and its museum at no cost. There sits the remains of an amphitheater, a brothel, and a tunnel system.
Explore the old Turkish bath (Bey Hamam), walk along the waterfront, and admire the ocean and the White Tower, the iconic landmark of Thessaloniki.
Local festivals have inexpensive street markets, food stalls, concerts, and exhibitions.
16. Valencia, Spain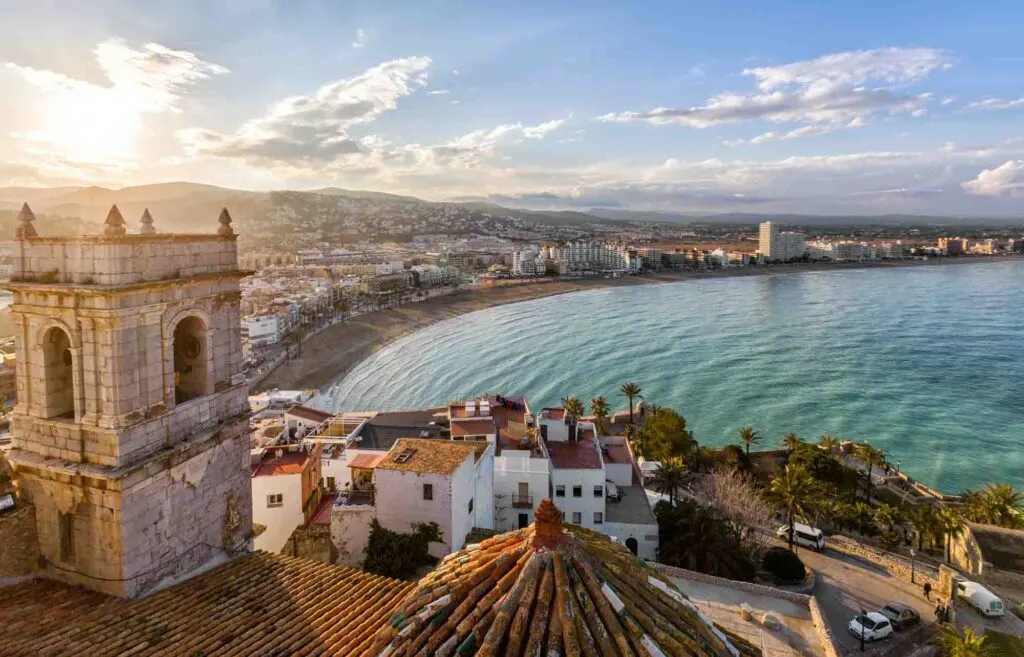 Valencia, Spain, is a beautiful and inexpensive destination for travelers who want to enjoy the Mediterranean lifestyle, culture, and cuisine.
It's one of the cheapest places to visit in Europe because it has a lower cost of living than Madrid and Barcelona.
You can enjoy the natural beauty of Valencia by walking or cycling along the Turia Gardens, a green oasis that runs through the city on the former riverbed.
Animal enthusiasts will appreciate the Bioparc, a zoo that recreates the habitats of African animals.
Explore Valencia's nightlife at a pub crawl, flamenco show, or a local club or bar.
17. Belgrade, Serbia
Belgrade, Serbia, is among the cheapest places to visit in Europe because of its local currency – the Serbian Dinar (RSD). It offers many things that can make your trip a one to remember!
Kalemegdan Fortress is a masterful piece of architecture and a landmark of Belgrade. It's at the confluence of the Sava and Danube rivers and offers stunning views of the city and the water.
Riding on tram line 2 is ideal for glimpsing some of the main attractions, like the Church of St Marko, the Parliament Building, and the Museum of Contemporary Art.
18. Athens, Greece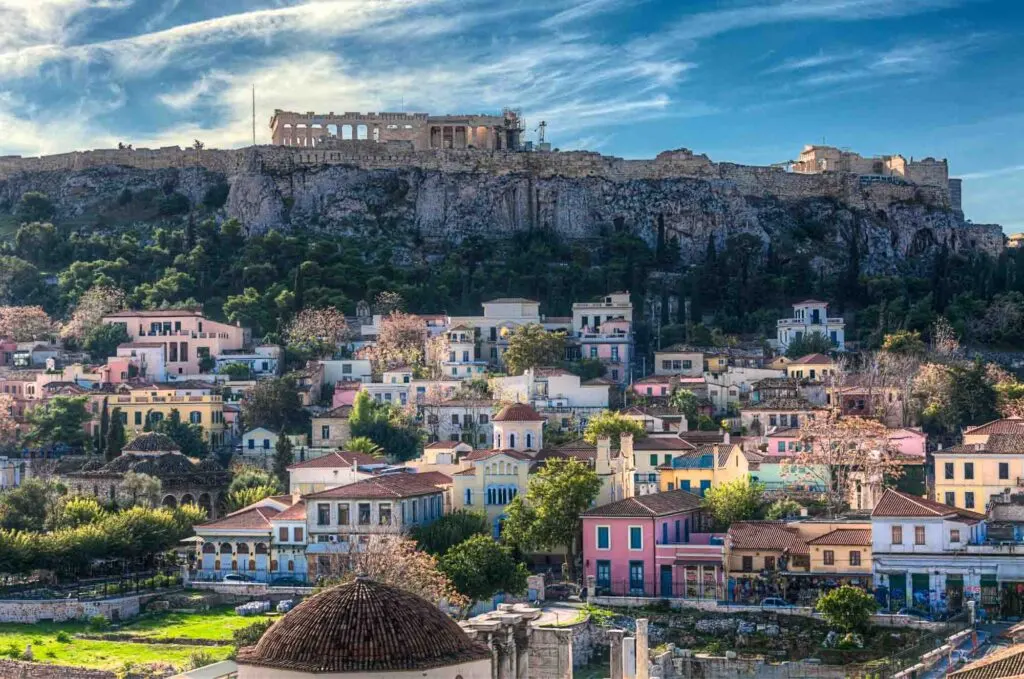 Athens, Greece, is not only one of the cheapest places to visit in Europe but an excellent destination for those who want to experience the best of an ancient culture!
You can admire ancient monuments, like the Acropolis and the Ancient Agora, or see the best museums – like the National Archaeological Museum – for free on certain days. You can also attend a free Athens walking tour.
Local Greek restaurants serve tasty, affordable food like souvlaki, gyros, koulouri, and loukoumades.
You can also attend free concerts, outdoor movie screenings, and festivals at the Stavros Niarchos Foundation Cultural Centre.
19. Zagreb, Croatia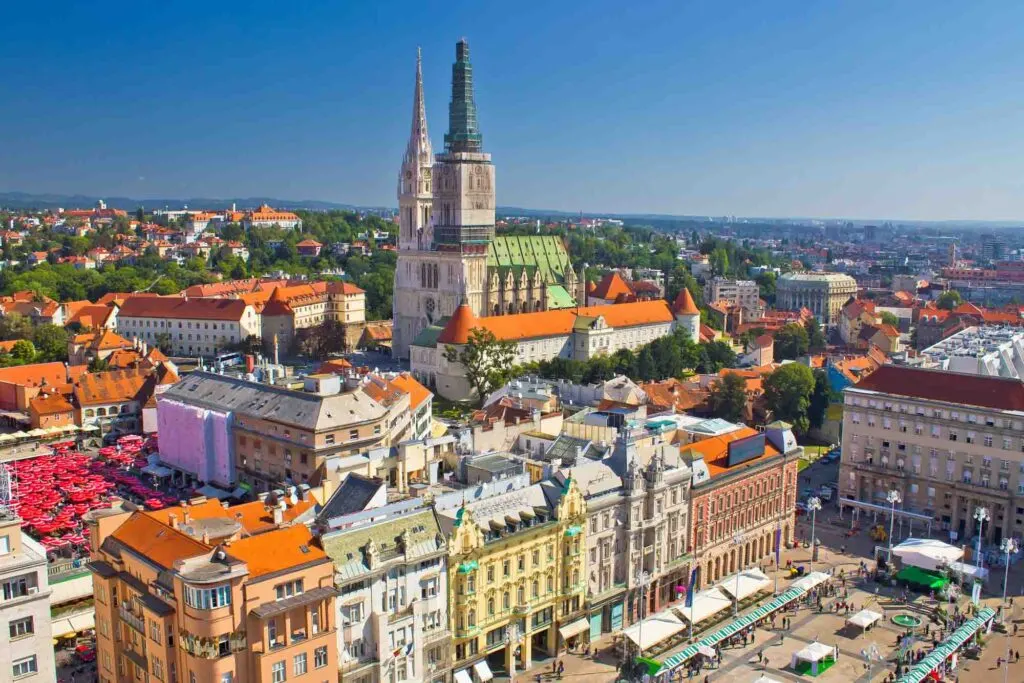 Zagreb, Croatia, has a rich and diverse culture to share with travelers. As such, many popular attractions like churches, festivals, concerts, and museums have free admission.
Dolac Market is a phenomenal place to buy fresh and local produce, flowers, and souvenirs at affordable prices.
Zrinjevac Park is ideal for relaxation and watching the fountains or curving your curiosity at the meteorological station.
When it comes to food, Zagrebački strukli is a must-try for cheese lovers! It consists of delicious pastry stuffed with tons of cheese!
The affordability alone makes Zagreb one of the cheapest places to visit in Europe.
20. Bansko, Bulgaria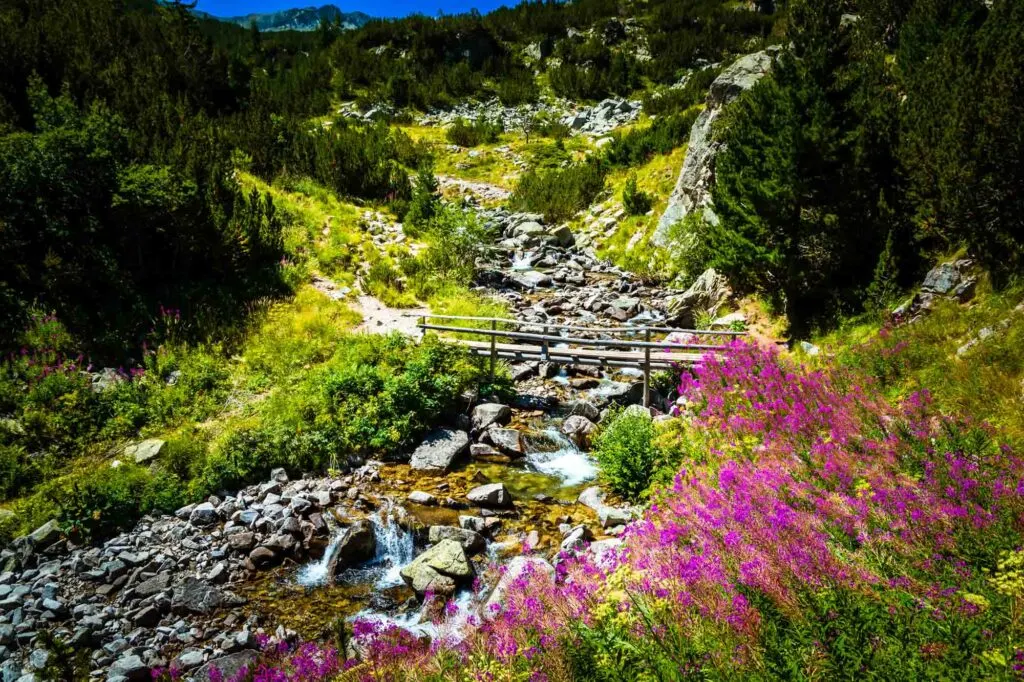 Bansko, Bulgaria, is a popular destination for travelers who want to enjoy the beauty and adventure of the Pirin Mountains, as well as the rich culture and history of the town.
It's less developed than other ski resorts, also making it one of the cheapest places to visit in Europe.
Skiing or snowboarding enthusiasts will find their thrill on the Bansko Ski Resort. It covers 43 miles of trails, suitable for any skill level.
Sporty individuals who enjoy a good bike & hike will fall in love with Pirin National Park's 40,000-hectare forests, lakes, and wildlife.
21. Naples, Italy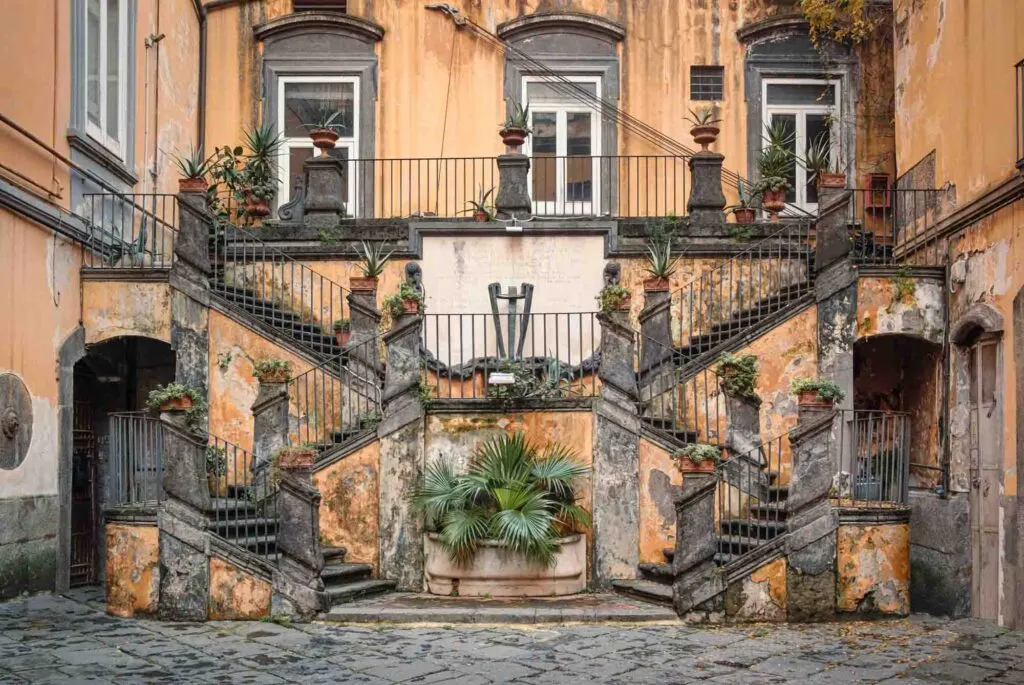 Naples, Italy, is a city of contrasts, where history and culture meet chaos and creativity. It's inexpensive and offers many unique features, from ancient ruins and museums to delicious pizza and street art.
Archaeology fans will enjoy the Archaeological Museum of Naples, which hosts some of the world's best Greek and Roman artifacts.
Mount Vesuvius is a volcano that offers a 30 – 60 minute hike but rewards you with a unique look at the volcano's crater and majestic views overlooking the Bay of Naples.
You'll want to try some of the local cuisine, as Naples is the birthplace of pizza!
Final Words
If you're a budget traveler and want to visit some European countries, you might consider traveling in the shoulder season, definitely not in the summer months.
Also, if you go to Eastern Europe, chances are you'll be able to save a lot more than when you visit major cities in the west like London, Paris, and Amsterdam.
Happy travels!
Our best travel tips & resources:
Here're our all-time favorite travel tips & resources so that you can save money and plan your travel logistics hassle-free! For more travel resources, check out our
travel tips.
Saving money: Fly on offseason, winter (not Xmas or NYE), Tuesday, or Wednesday! According to experts, these are the cheapest days to fly.
Travel insurance: Before you leave for your trip, make sure you have a valid travel insurance policy because accidents happen on the road. We have been paying for Safety Wing travel insurance for a little over a year now, and we happily recommend them to our family and friends.
Accommodation: We usually stay in mid-range comfy hotels or private rooms in hostels. These are the sites we use to book accommodation: Booking.com for hotels (excellent flexible cancellation policy) and Hostelworld for hostels (low deposit and easy cancellation).
Tours:We absolutely love booking guided tours with locals to get a history lesson while sight-seeing, especially food tours and walking tours! We book all of our tours using Viator and GetYourGuide.
Transportation: We use Google Maps to figure out how to get around a place using public transport. When we book a rental car, we always use Discover Cars to find the best deal.