Seeing the most beautiful cities in Europe is a must-have bucket list item for any tourist. After all, Europe is known for its landmarks, historical sites, and natural beauty.
This rich history and cultural and artistic heritage also ensure that many European cities are some of the most beautiful in the world.
From stunning architecture to artistic influences and breathtaking views, several beautiful European cities stand out, and I'll show you how in today's article.
Everyone knows about popular places, but some hidden gems often go undiscovered. Let's look at some of the most gorgeous cities in Europe and why they are worth a visit!
27 Most Beautiful Cities In Europe
1. Paris, The City Of Love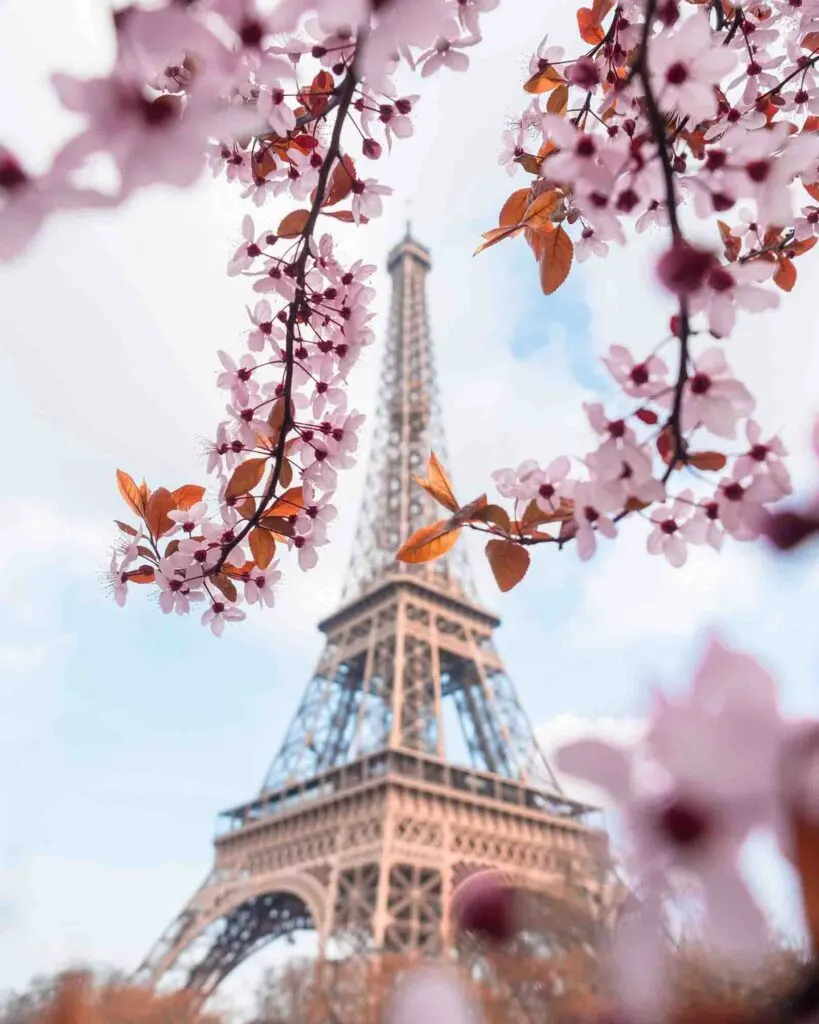 When asked to name gorgeous cities in Europe, Paris, France, is one of the first cities people think of, but its allure is hard to define.
That's because its beauty is a combination of so many different facets. It has iconic landmarks like the Eiffel Tower and Notre Dame Cathedral. The historic architectural styles also give Paris a visually captivating atmosphere.
Paris' romantic atmosphere, accentuated by parks, cafés, and the Seine River, can also add an emotional depth and beauty that few people understand until they've experienced, especially at night when everything is beautifully illuminated.
2. Amsterdam Is The Cutest Capital City In The World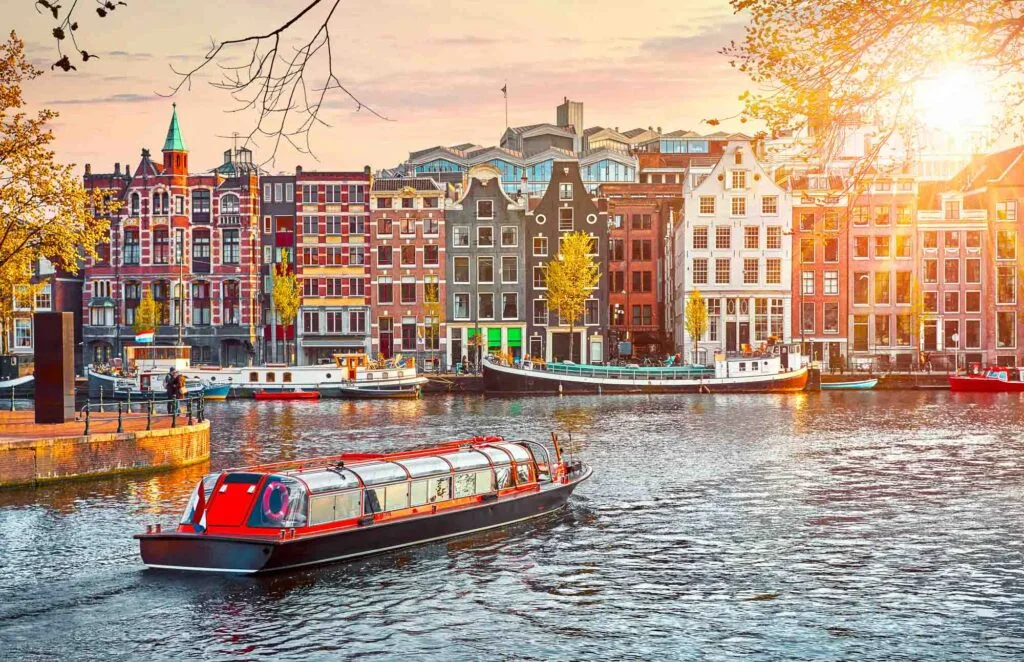 Amsterdam, the capital of the Netherlands, features a unique beauty that makes it one of the most gorgeous cities in Europe.
Its canals are popular tourist attractions, featuring pretty houseboats and cozy restaurants.
But Amsterdam is also known for its bicycles and many green spaces. This picturesque city is so full of nature that it doesn't feel like a city at all but like a small, cozy town. This feeling is amplified by the abundance of tulips everywhere, including in its art.
Besides, the canal belt around the city is a UNESCO World Heritage Site and deserves a place in your itinerary.
As the largest city in the country, Amsterdam also has a vibrant nightlife and plenty of annual festivals, making it come alive even more.
Read next: 3 Days in Amsterdam Itinerary
3. London, England's Crown Jewel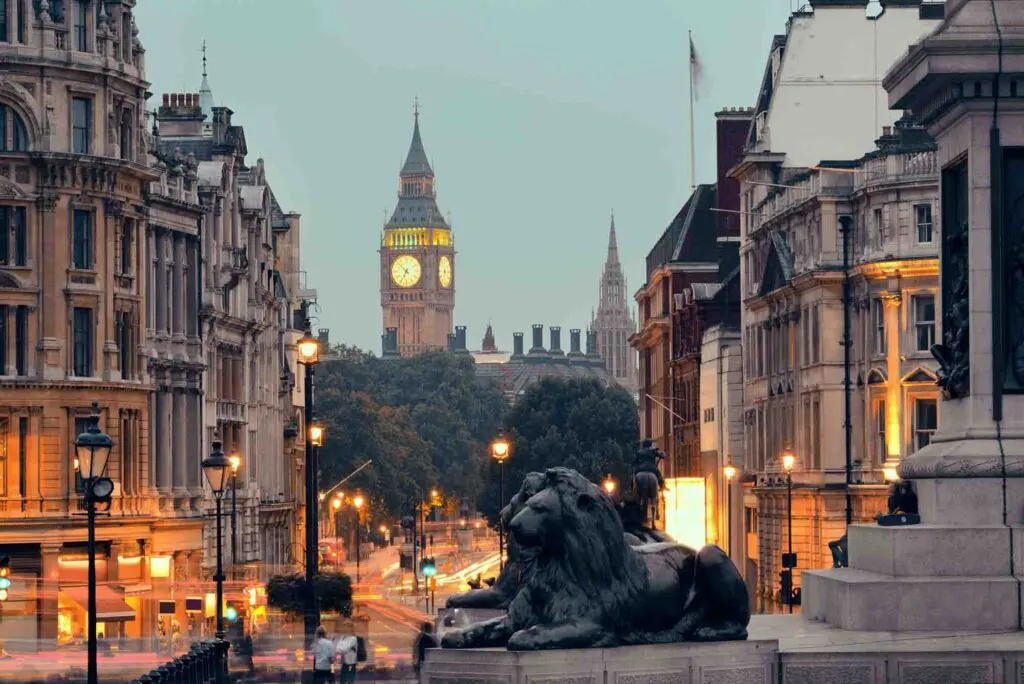 London, the capital of the United Kingdom, has a long and vibrant history, making it one of the most beautiful cities in Europe.
This history is reflected everywhere in its architecture, ranging from medieval to modern, with many historic buildings sharing the skyline with modern skyscrapers and landmarks like the London Eye.
Other aspects that make London a beautiful city include the River Thames and its vibrant waterfront, the colorful contrast of the red London Buses against the backdrop of the buildings, the vibrant atmosphere of its markets and historic squares, and the many museums and cultural institutions.
London may not be known for its cuisine, but its unique beauty makes it a beloved city for many tourists.
4. Vienna, The City That Inspired Classical Musicians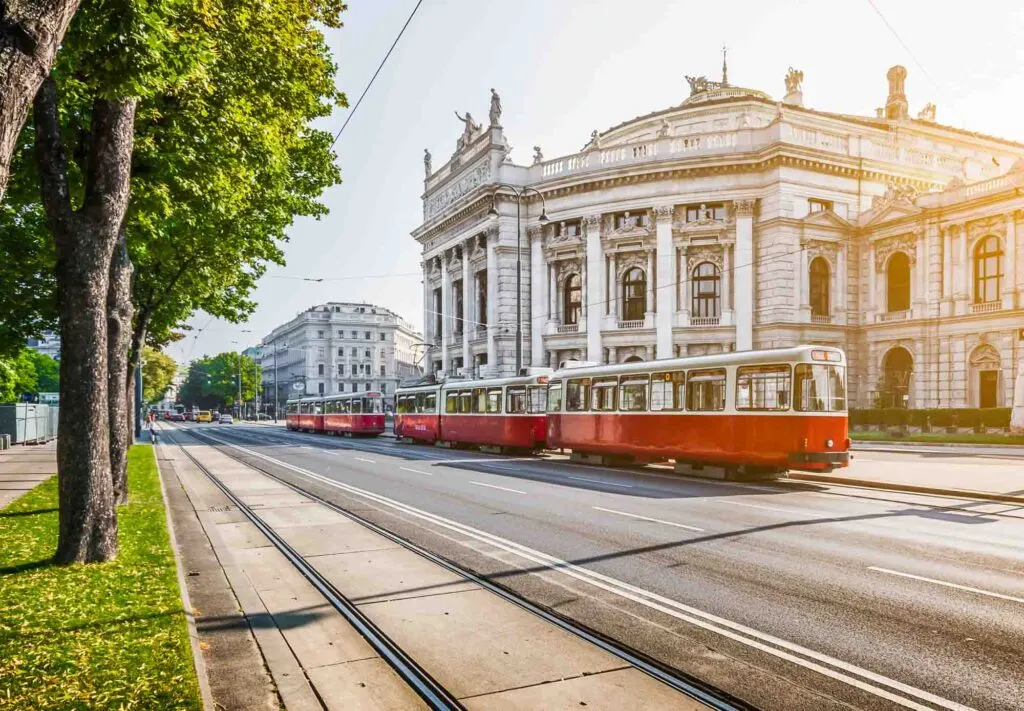 Classical music enthusiasts will be familiar with Vienna, the city that inspired great composers like Johann Strauss Jr. to compose several waltzes.
The city offers an incredible mixture of urban and natural areas, making it an awe-inspiring sight.
It features beautiful architecture, like the Schönbrunn Palace, which is a popular tourist destination for those who love history.
If you happen to be in Vienna over December, its Christmas markets are an experience you will not want to miss.
The atmosphere is almost palpable as you walk through the narrow streets filled with lights, chatter, and music.
5. Prague Has Natural Beauty In Abundance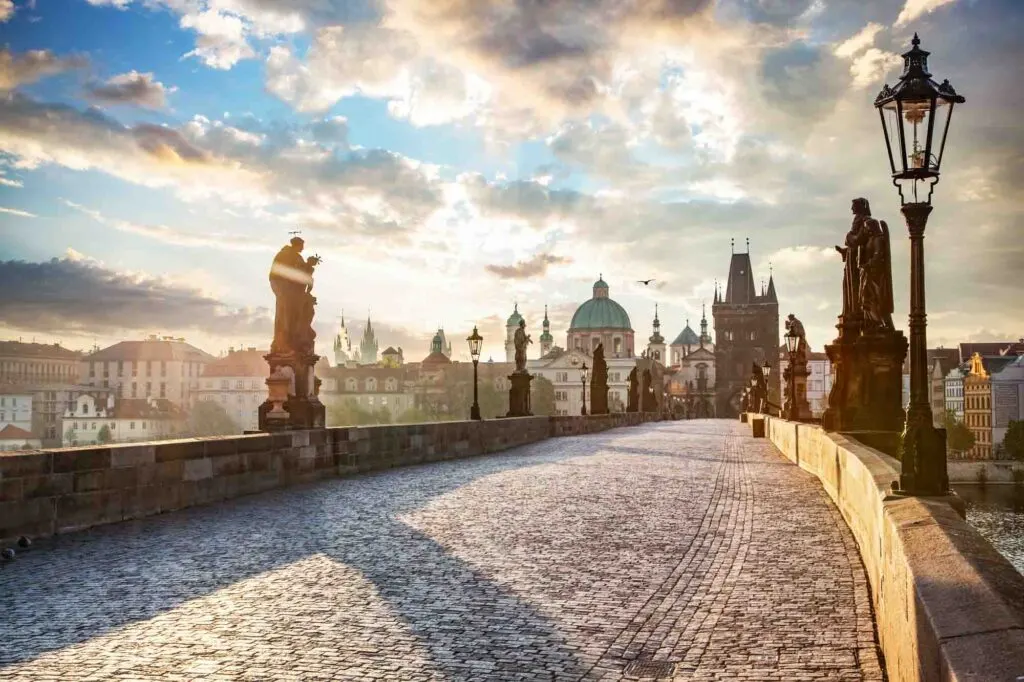 Prague is not just one of the prettiest cities in Europe; many people also regard it as the most beautiful city in the world, and it is definitely a strong contender for that title.
It features everything you would expect from such an old European city, from striking architecture and museums to narrow cobblestone streets.
But perhaps the one thing that sets Prague apart from other cities is its natural beauty.
The Vltava River, many gardens, and plenty of surrounding forests make sunrises and sunsets particularly striking experiences in Prague.
Obviously, Prague Castle is also a sight to behold.
Read next: Magical Castles in the Czech Republic
6. Lisbon, A City Of Color And Character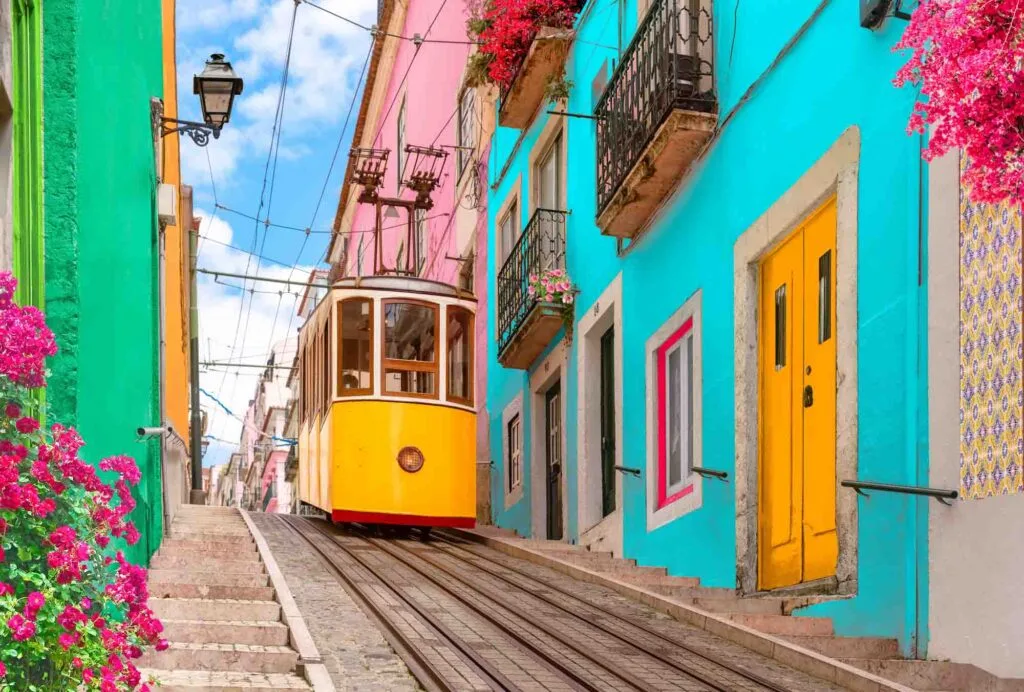 Lisbon, the capital of Portugal, is one of the oldest cities in Western Europe. Its history spans back around 2,700 years, so there are many things that make it beautiful.
One aspect is its fantastic climate; the weather is sunny and warm throughout most of the year.
Other beautiful sights include the Monument of the Discoveries, the Tower of Saint Vincent, and the Rua Augusta Arch.
There are also the excavated ruins of an ancient Roman theater, stunning natural vistas, and the colorful charm of the Alfama District – all of them spread throughout its cobbled streets. Lisbon offers something of beauty for all tastes and interests!
7. Dublin, Ireland's Artistic Hub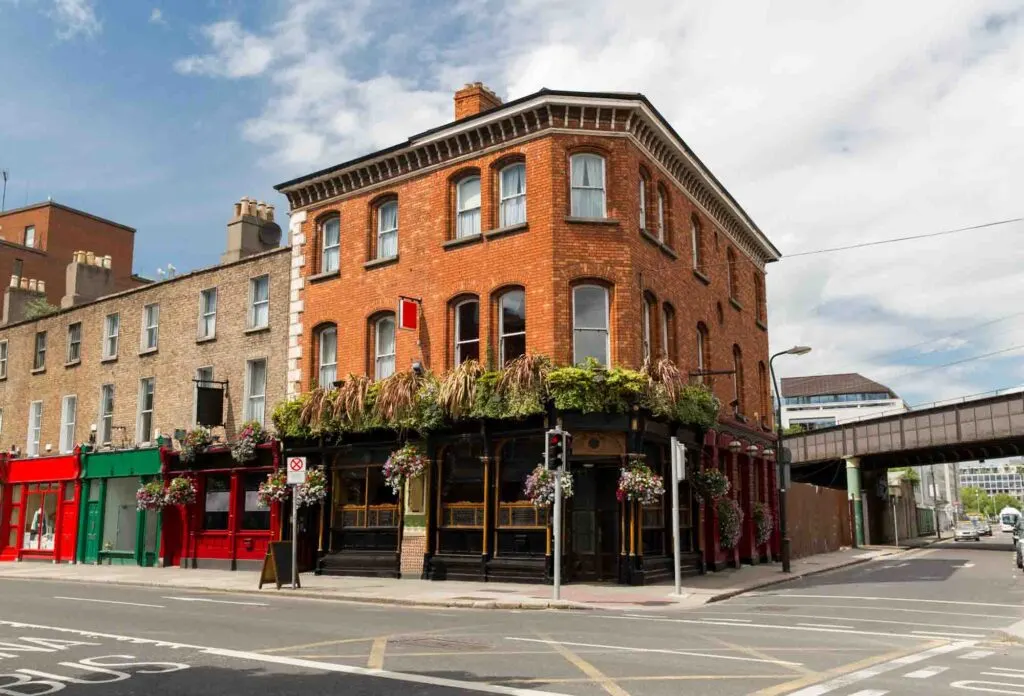 Dublin may not be the first city that comes to mind when discussing the most beautiful European cities, but it belongs on this list.
The Irish capital is a charming city with the friendliness of a pub and the warm intimacy of a village.
Apart from the beautiful Irish landscapes, awe-inspiring scenery, and remarkable architectural variety, it is also a hotspot for various kinds of artists.
From public displays of paintings to street performers and festivals, there's always something colorful and entertaining happening in Dublin, and the variety and diversity add to the city's already striking beauty.
8. Budapest, The Paris Of Eastern Europe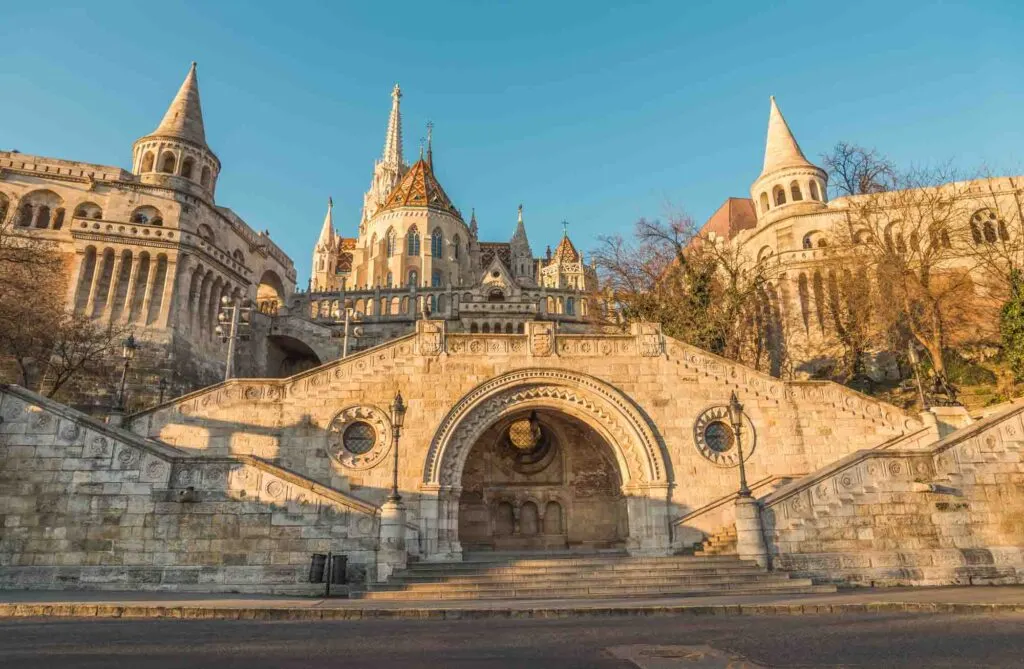 Budapest is often called the Paris of Eastern Europe, and you will understand why when you visit. It has much of the romantic charm of Paris but with a distinct Eastern European flavor.
Part of its beauty comes from the Danube River that twists through it, lined with old buildings that give this underrated city an old-world feel and make it one of the prettiest cities in Europe.
By the way, Fisherman's Bastion is an incredibly romantic place to take photos if you arrive very early in the morning. Thank me later.
The city has plenty to offer in the European summer. Still, many consider it most beautiful in winter when Budapest's gardens and natural surroundings become a European winter wonderland that feels like Christmas.
To top it off, Budapest is by far one of the cheapest places to visit in Europe. What's not to love?
9. Brasov, The City With A Mountain In Its Heart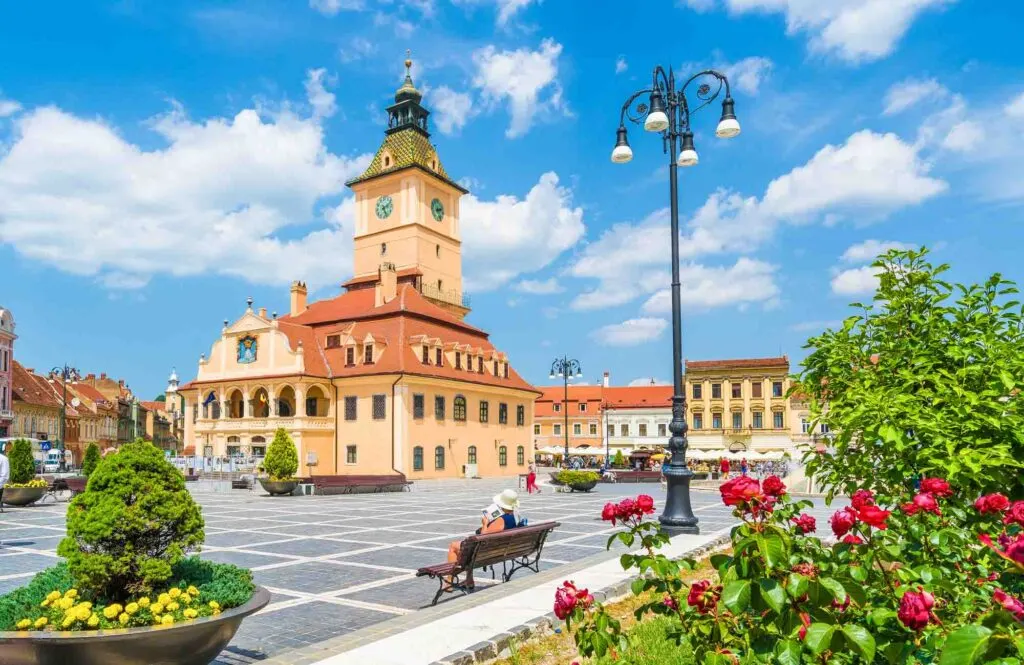 Brasov, in Romania, is a magnificent European city. It has enough old-world charm to match any other city on this list, with plenty of historic buildings, narrow cobblestone pathways, and bright red rooftops.
But perhaps its most striking aspect is the 3,000-foot peak located in the middle of the city.
You can take a cable car up this peak to view Brasov in all its splendor, with so many trees and so much greenery that you can almost forget you are in the heart of a city, even if it is one of the most beautiful cities in Europe.
10. Rome, The City Of The Seven Hills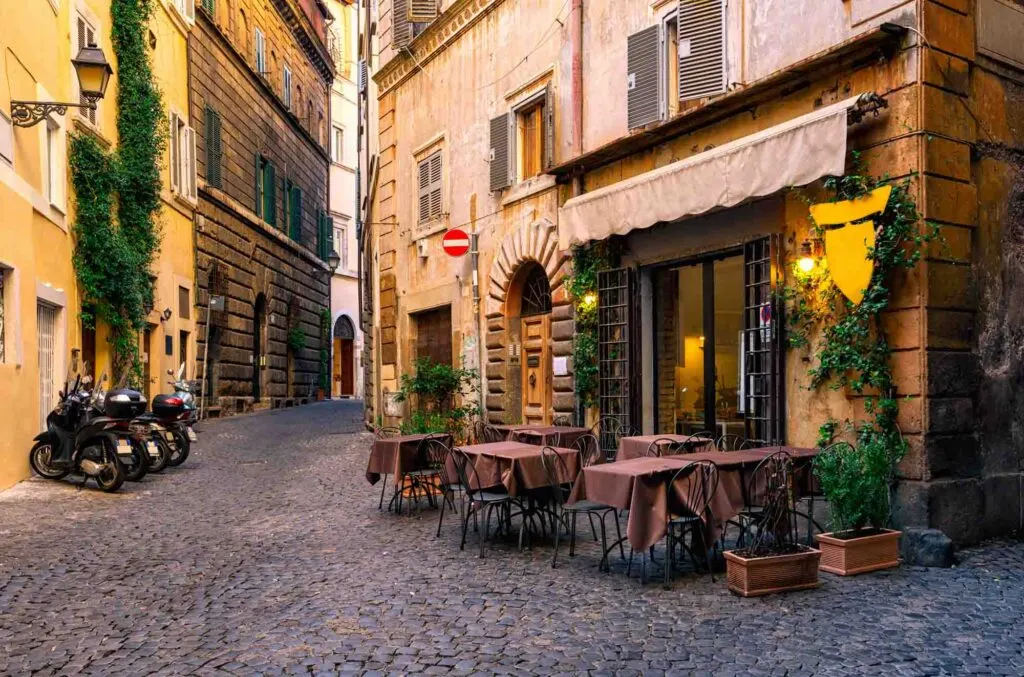 Italy is often called "bel paese," which means beautiful country, and Rome is popularly regarded as its most beautiful city and one of the most beautiful cities in Europe.
Few Italian cities have such a rich and well-protected historical heritage spanning over two thousand years. Rome's beauty stems mainly from the monuments and museums that attest to this heritage.
In certain parts of Rome, you may be forgiven for thinking you have traveled back in time.
Some monuments, like the Trevi Fountain, are surrounded by centuries-old buildings, not to mention the Vatican City and its many historical and artistic treasures.
11. Bruges Is A Modern Fairytale City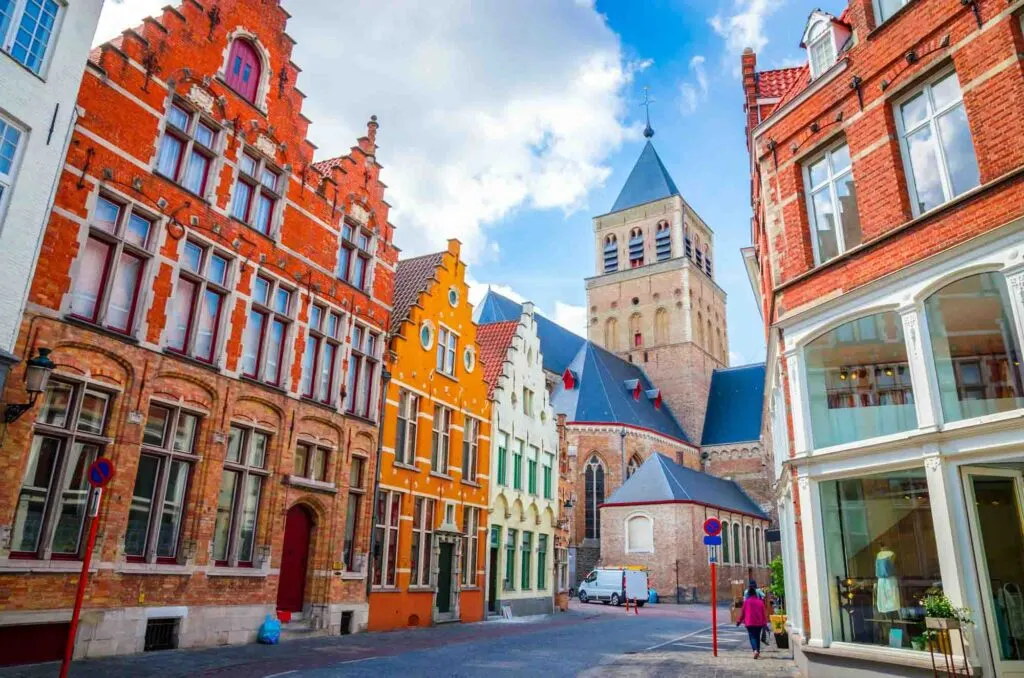 Belgium is known for its progressive nature, but you will forget you are in the modern world when you set foot on the cobblestone streets of Bruges.
You will be instantly transported into a fairytale world. The canal, its quaint bridges, and the nearby buildings are all beautifully lit at night, adding a magical atmosphere to this medieval-style city.
Bruges is best explored on foot; that way, you can discover hidden pubs, waffle shops, and the Gothic-style central square called "The Burg."
Read next: Best Countries to Visit in Europe This Year
12. Hallstatt, Austria's Hidden Village Treasure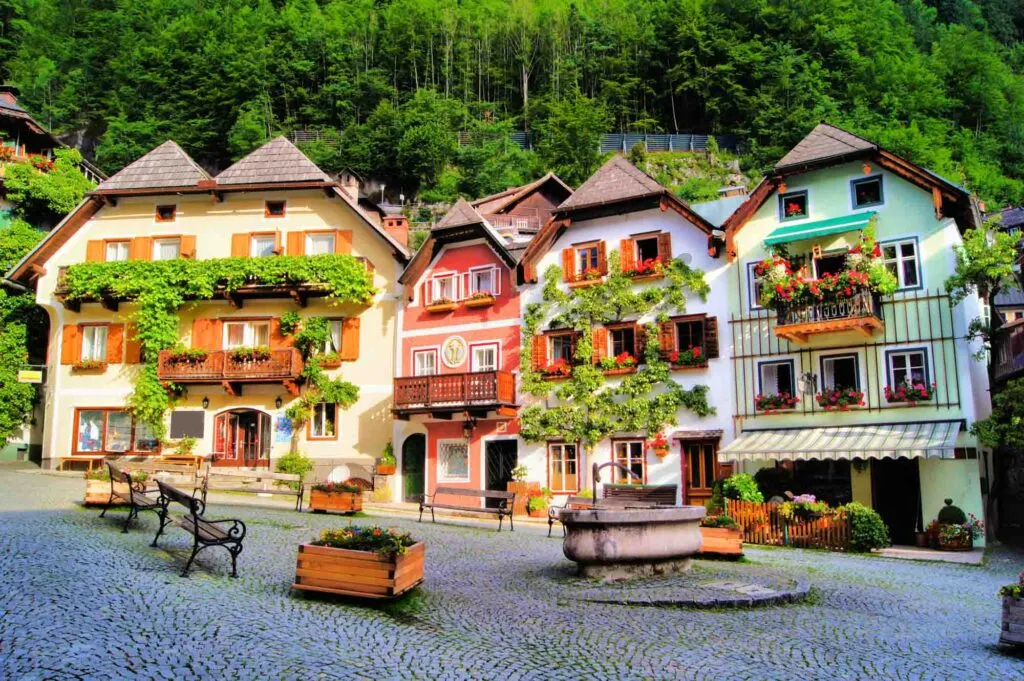 Hallstatt is not one of Austria's well-known destinations, but anyone who wants to experience European charm at its best will love this village.
It overlooks Hallstatt Lake and the Salzkammergut mountains, creating a scenic view that contrasts beautifully with the village's brightly painted buildings.
You can take a lake tour by boat to appreciate the view even more.
In many ways, Hallstatt feels like it was frozen in the heart of the Renaissance, and setting foot in the town sends you back in time to the 16th century. It's a definite bucket list experience.
13. Munich, Germany's Lifestyle Capital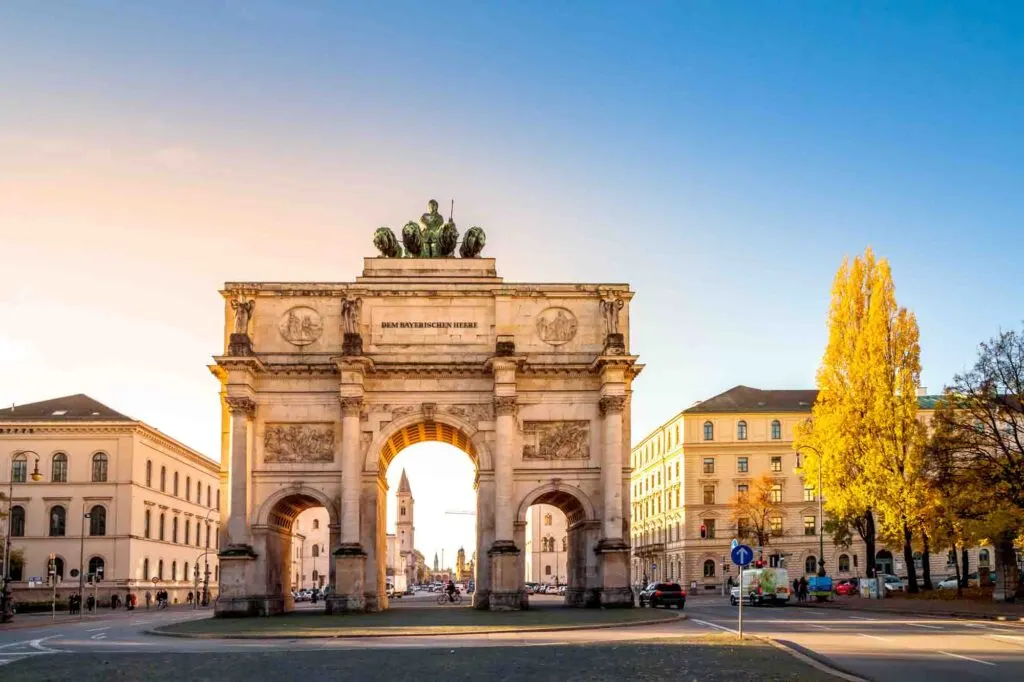 Munich is a German city that does not feel like a city. Its skies are clear, and the streets are lined with trees.
Apart from its museums and spectacular historic architecture, one of the most beautiful experiences in Munich must be the English Garden, a little piece of paradise between the historic center and the Isar River.
It features plenty of natural beauty and a few of Germany's famous beer gardens.
No matter how you define "beauty," Munich has something to match that definition, from spectacular buildings to awe-inspiring nature scenes.
14. Edinburgh – Small Town Charm In A Big Package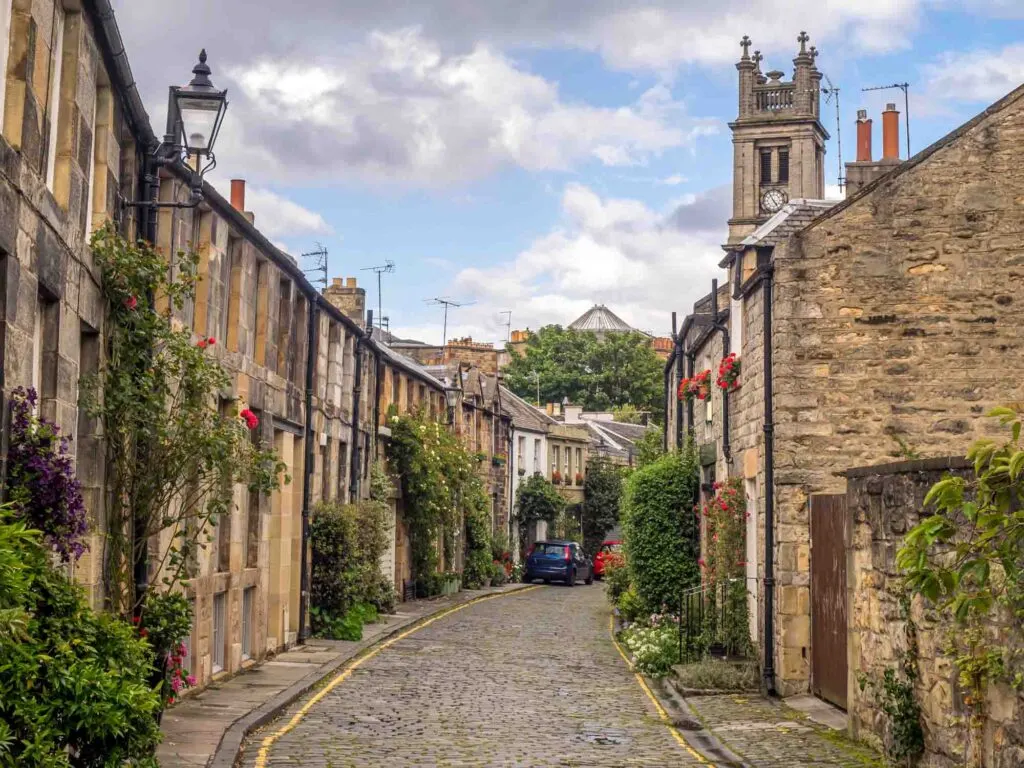 The Scottish capital, Edinburgh, is a city of contrasts. On the one hand, it's a sprawling city with half a million residents.
On the other, it's a small, intimate town where it seems like everyone knows everyone else.
Furthermore, the Georgian architecture that fills the city is beautiful in itself, but it's accentuated even more by the medieval style of the Old Town and Edinburgh Castle.
This gives Edinburgh a quaint charm that's hard to match, making it one of the most-visited cities in the United Kingdom and one of the most beautiful cities in Europe.
15. Dubrovnik, The Real-Life Fantasy City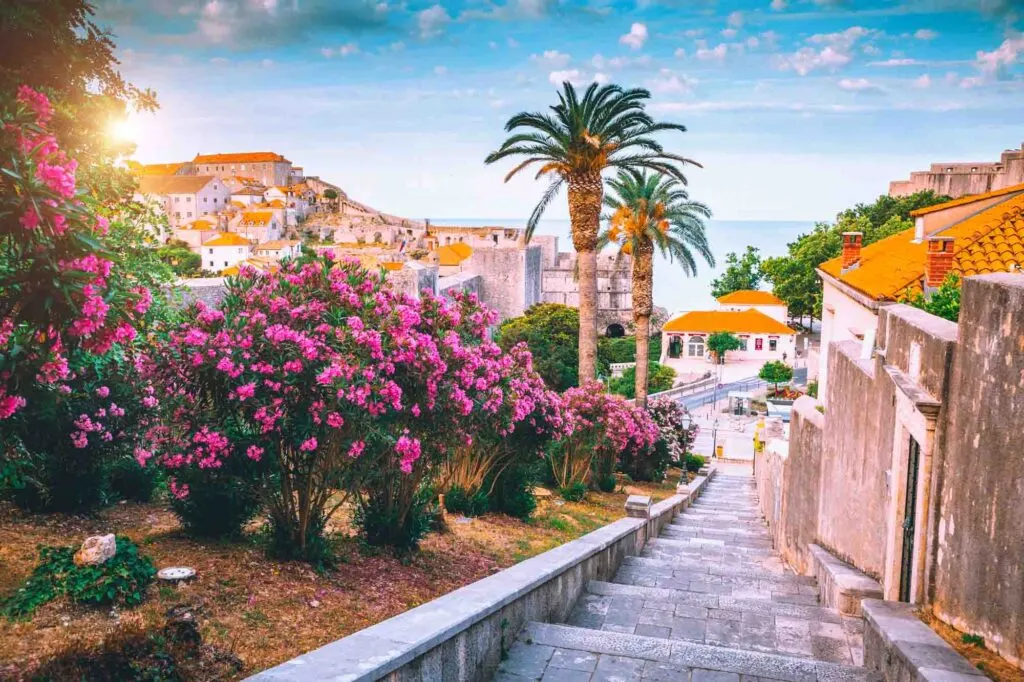 Dubrovnik, Croatia, feels like a city from fantasy films or TV series (Game of Thrones, anyone?). Its Old Town features massive medieval walls that transport you back to medieval times.
Even more, the city looks like you would expect from a city surrounded by walls. The buildings are clustered together, separated by narrow cobblestone streets and alleyways.
It also features some of Europe's best and most beautiful beaches, where you can enjoy the strikingly blue water while lounging in the sun or feasting in a seafood restaurant in the middle of one of the prettiest cities in Europe.
16. Ostuni, Italy's White City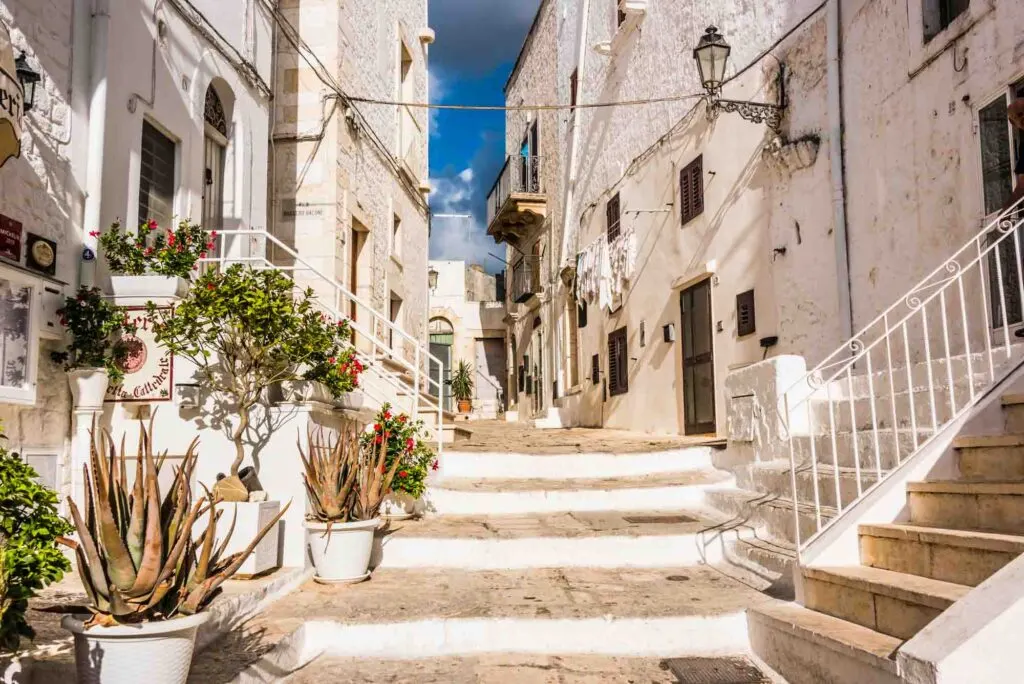 Ostuni is a beautiful city with white buildings that stand out prominently from the surrounding countryside.
Ostuni's town center is built on top of a hill, which overlooks the coastline and the Puglia region's abundance of vineyards and olive groves.
Its narrow city streets are paved with stone and tiles, adding even more detail to its already striking appearance.
The beauty of Ostuni is not just in its whitewashed buildings and natural surroundings, but it has a history that stretches as far back as 1,000 BC.
Though it's not as clearly visible as in other cities like Rome, the incredible heritage is there to see if you look closely.
But the white walls and buildings truly make Ostuni one of the prettiest cities in Europe.
17. Aarhus, The European Capital Of Culture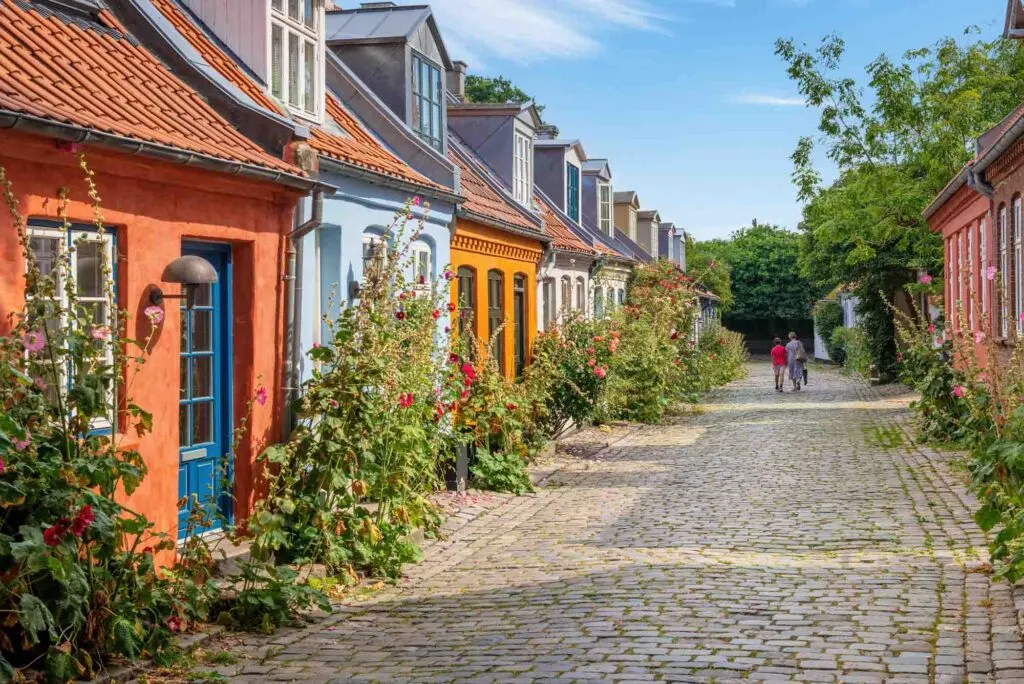 Aarhus, Denmark, was named the European Capital of Culture in 2017. It is a magnificent European city due to its unique mixture of architectural styles.
Many buildings have been constructed in older, more traditional styles that are a feast to behold, but they are often interspersed with ultra-modern buildings, creating a striking contrast.
Buildings like the Iceberg waterfront apartments, the Dokk1 library, and the concert hall are all impressive sights that make Aarhus one of the most beautiful cities in Europe.
18. Marseille, Showing The Other Side Of France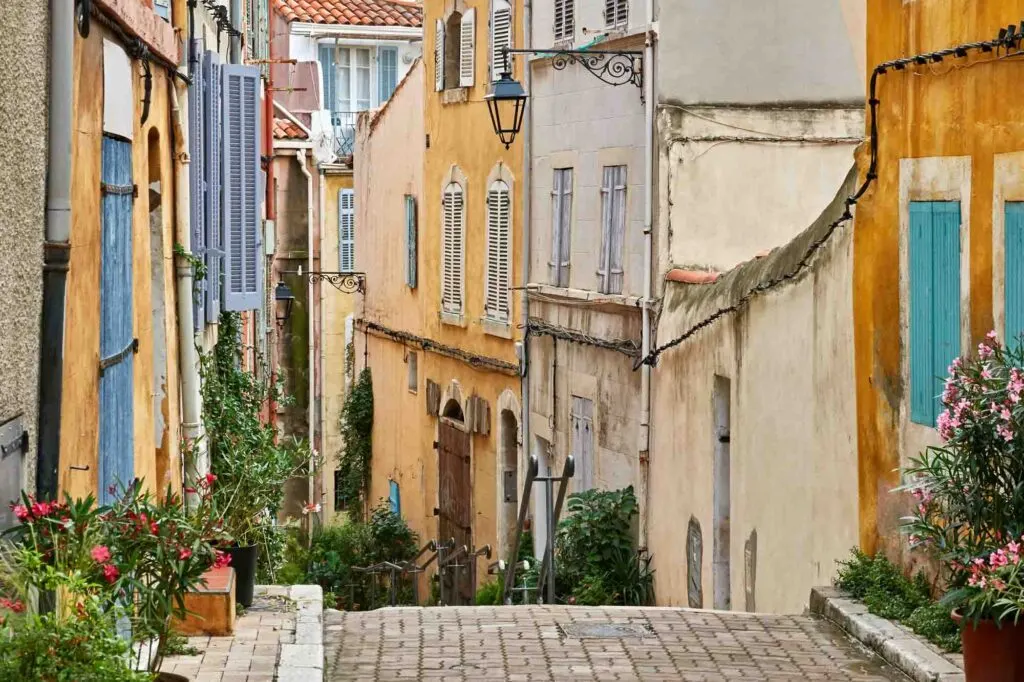 Marseille is different from other French cities you may have visited, but it has a beauty that's all its own.
It's best known for its Mediterranean weather and stunning beaches, but there are other beautiful sights, like Notre Dame de la Garde and Vieux-Port.
There's also plenty for history enthusiasts since Marseille is the oldest city in France.
Just outside of Marseille, you will find Calanques National Park, which is home to some of the most spectacular natural views you will find anywhere in France.
19. Barcelona Has Beauty, History, And Atmosphere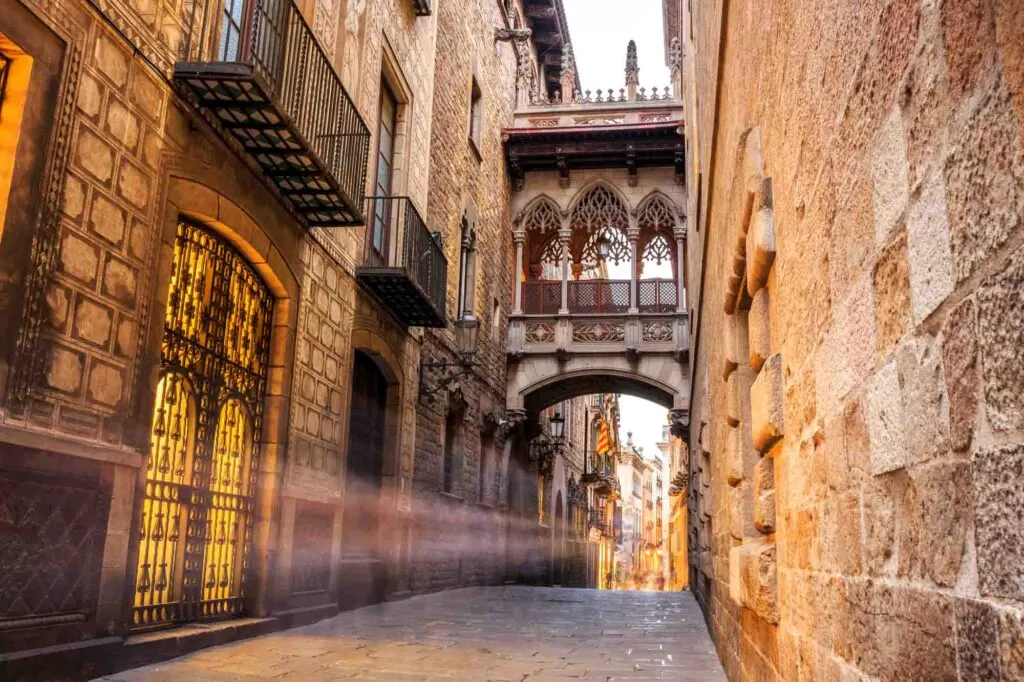 Barcelona is Spain's capital and probably best known for its football team, but it's also one of the most beautiful cities in Europe.
The city is unique and beautiful in many ways. It faces the coast, which gives it stunning ocean views from many spots.
But it is also surrounded by wooded mountains on almost all sides, adding even more natural sparkle to the city.
Barcelona also has stunning architecture and beautiful churches from some of history's most accomplished architects.
Then there's La Rambla, perhaps the world's most beautiful pedestrian thoroughfare, surrounded by gorgeous buildings and trees.
20. York, The City That Spans 2,000 Years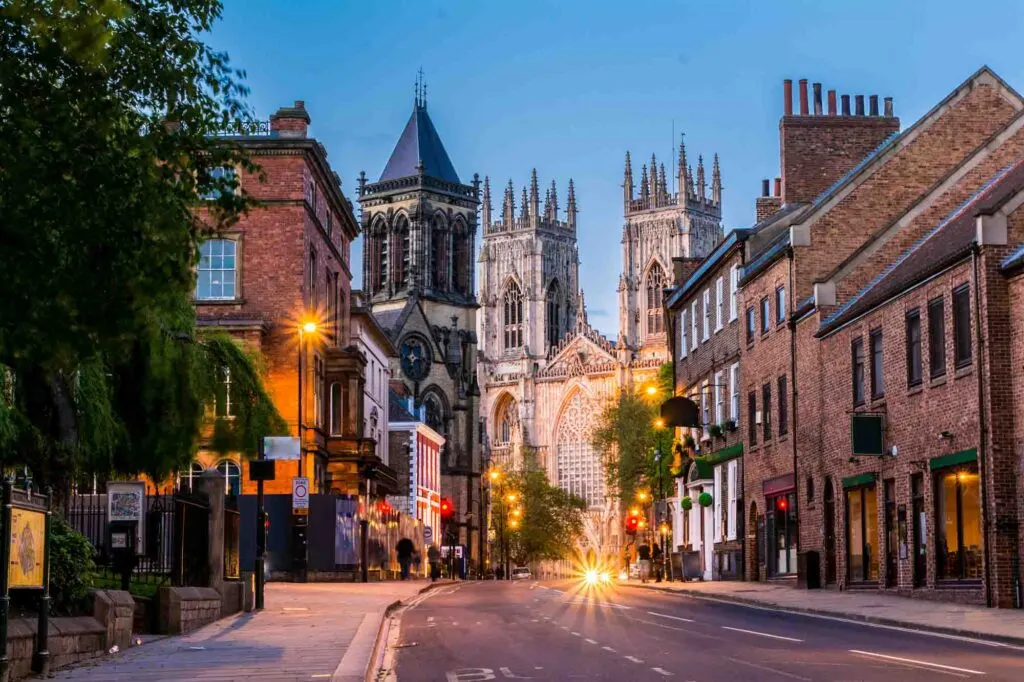 York is perhaps not as famous as London, but it is a city of great beauty. It started as a Roman fortress nearly 2,000 years ago and was conquered by Vikings 800 years later.
Every group of people throughout the centuries has left their mark on the city, which makes York a place of immense historical and cultural beauty and contrasting agricultural styles.
York Minster is a sight to behold with its medieval Gothic architecture. It is surrounded by narrow cobblestone alleyways and half-timbered houses that inspired Harry Potter's Diagon Alley.
Parts of York look and feel like a medieval city that transports you straight into the pages of a fantasy novel!
21. Bern, The Swiss Town From The Movies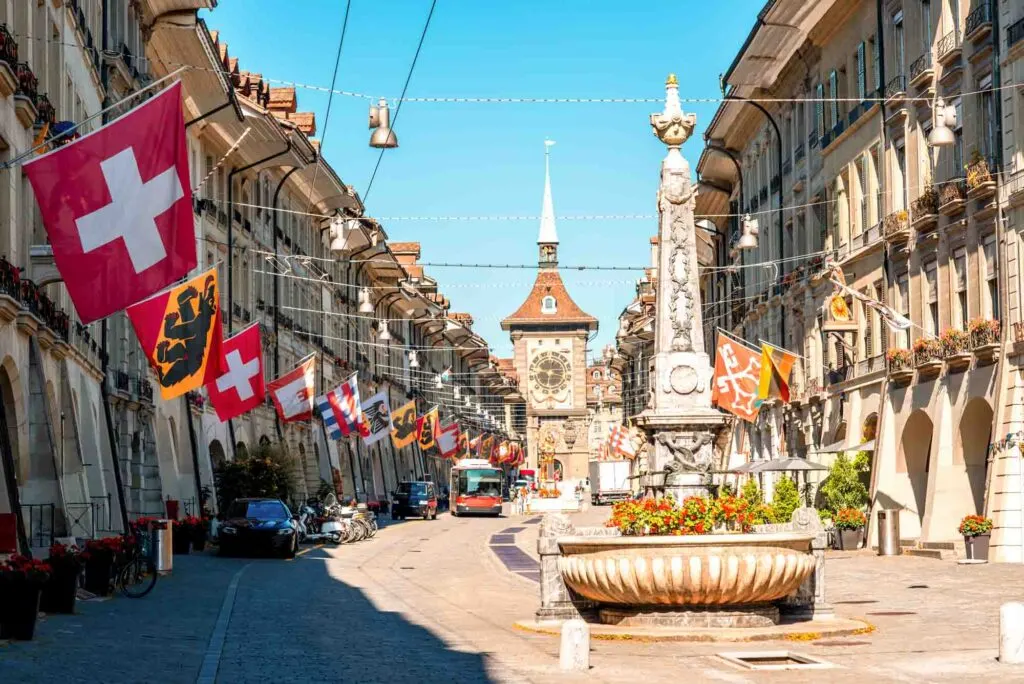 Many people are disappointed when they visit Switzerland and find it's not like they saw on TV.
Though Switzerland has many beautiful cities, Bern is the one you would expect to see with its traditional Swiss buildings against the backdrop of the Alps.
Its Old Town and long walkways are incredibly well-preserved, making people fall in love with Bern the moment they see it.
Apart from Bern's beautiful buildings and nature, you can also take a helicopter tour of the Alps and see them in a way that few people get to experience these legendary peaks.
If you want to experience traditional, historic Switzerland, Bern is the town to visit!
22. Athens: Nature, Color, And History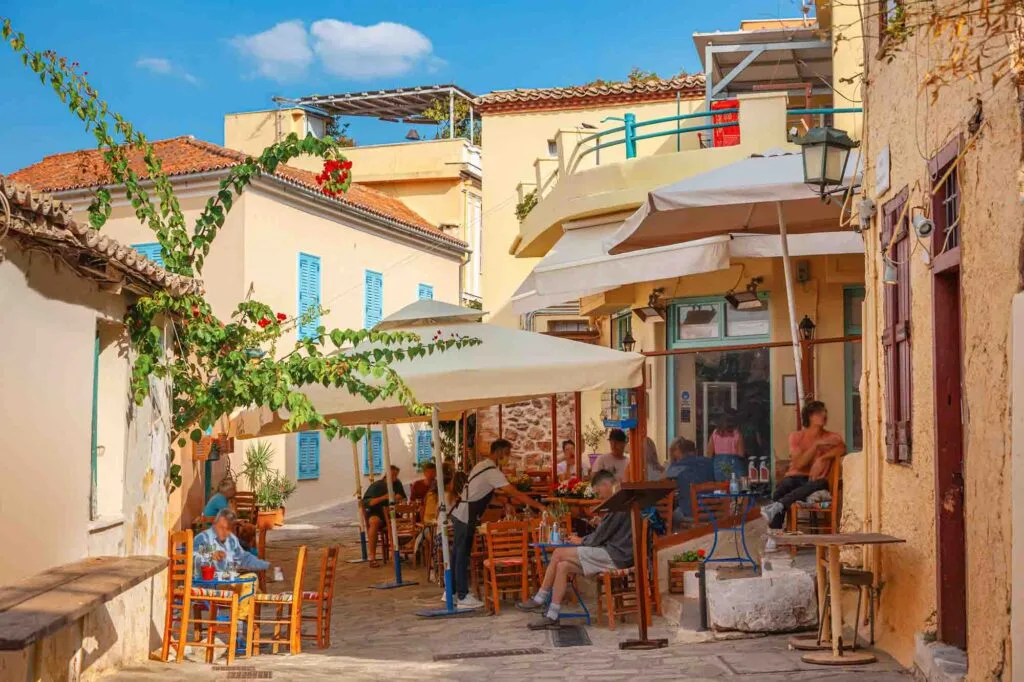 Athens, Greece, is perhaps best known for its incredible monuments and museums like the Parthenon, Erechtheion, and the Theater of Dionysus.
Its history spans around 5,000 years, so that is a significant part of its beauty. But even the more modern parts of the city are beautiful.
Buildings are colorful and feature different architectural styles. Most streets are lined with trees and are so narrow that they are only meant for pedestrians.
Whether you go to Athens for the historic beauty or a stunning experience while shopping, it's an experience that will stay with you.
23. Bergen, The Fishery Capital Of Norway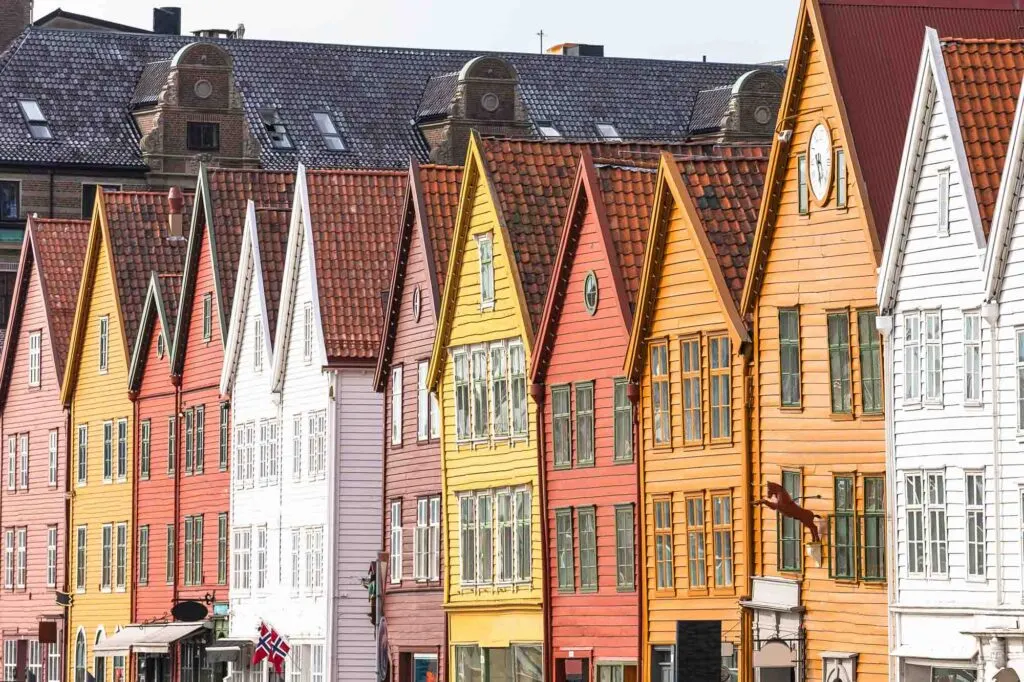 Norway is known for its flourishing fish industry, and Bergen has been at the heart of it since medieval times. Medieval influences are still visible in the city, though it's not predominant.
Bergen looks and feels like a small fishing village, with the old town of Bryggen creating one of the most amazing views you will ever see against the backdrop of Floyen Mountain.
Wooden buildings in bright colors next to cobbled roads give the city so much character that Bergen will be forever engraved in your memories.
24. Stockholm, The City Of 14 Islands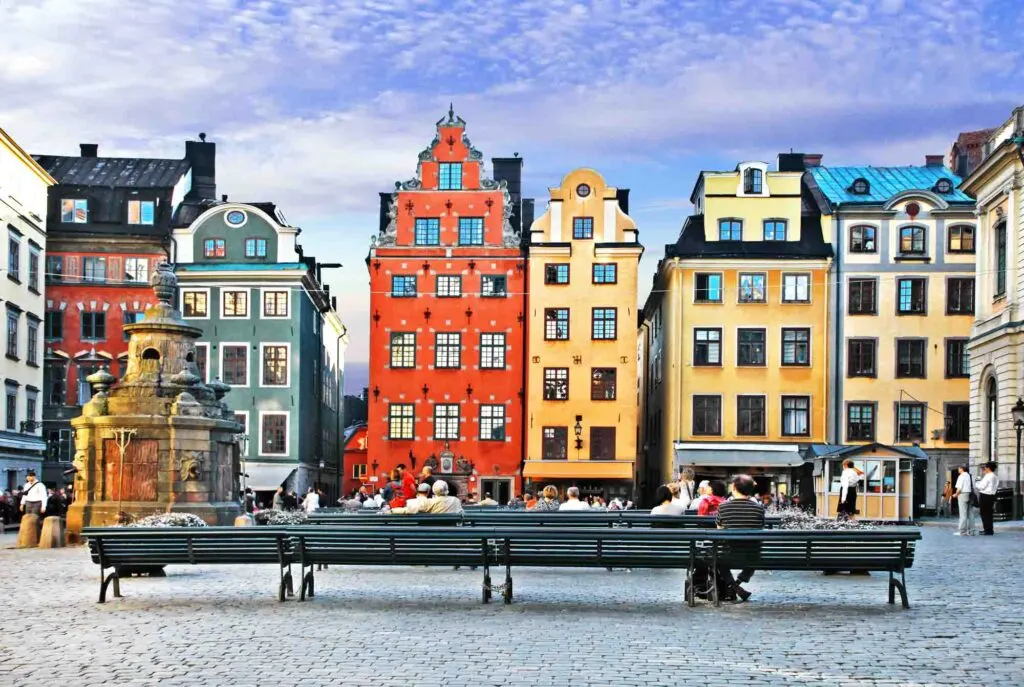 The capital of Sweden is built on an archipelago of 14 islands, and each island has its own character and unique beauty. Some parts of Stockholm look like typical urban centers, while others feel like little coastal towns.
The Old Town, known as Gamla Stan, features colorful toybox buildings lining narrow streets and walkways, while Riddarholmen looks like an island from the Middle Ages.
Because Stockholm is so diverse, there is more beauty to be found around every corner.
Whether it's museums or monuments, architecture or art, natural beauty or quaint villages, you will find something in Stockholm that will take your breath away.
25. Tallinn, Estonia's Hidden Gem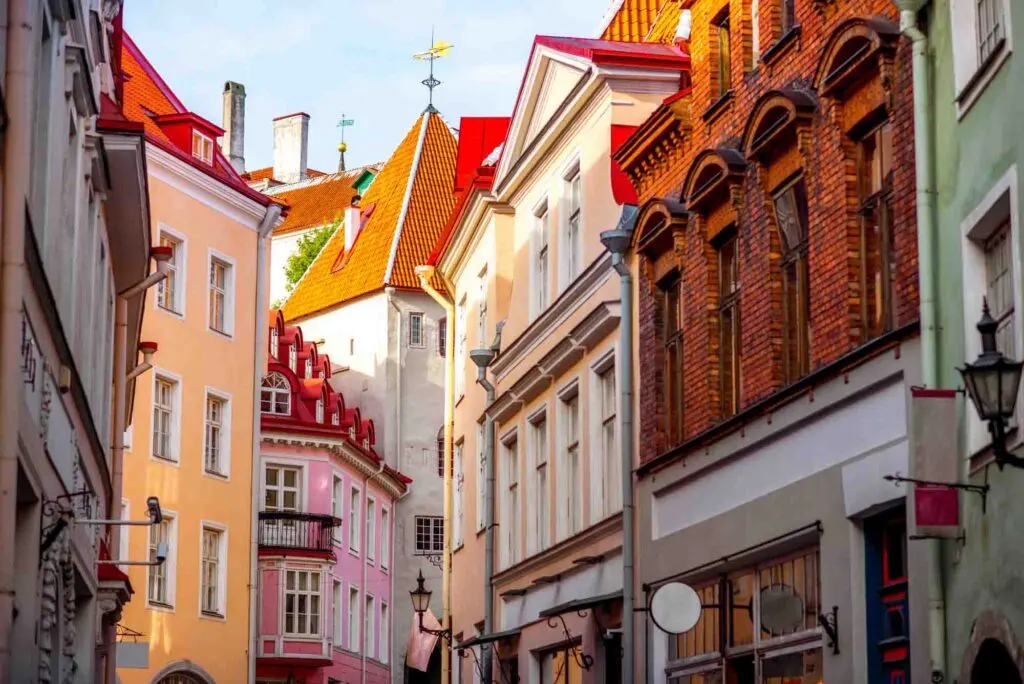 People seldom consider Estonia when they plan a trip to Europe, and even those who go there usually don't pass through Tallinn. What a pity.
Tallinn is a gorgeous European city with medieval buildings, a beautiful city wall, and unparalleled natural vistas.
The sunset over the red rooftops dotted with trees is simply unforgettable, and you can take it all in from the city wall.
Tallinn balances Nordic and Scandinavian styles with Russian and other Eastern European flavors, creating a vibrant city you won't want to leave.
26. Wroclaw Is An Architecture Lover's Paradise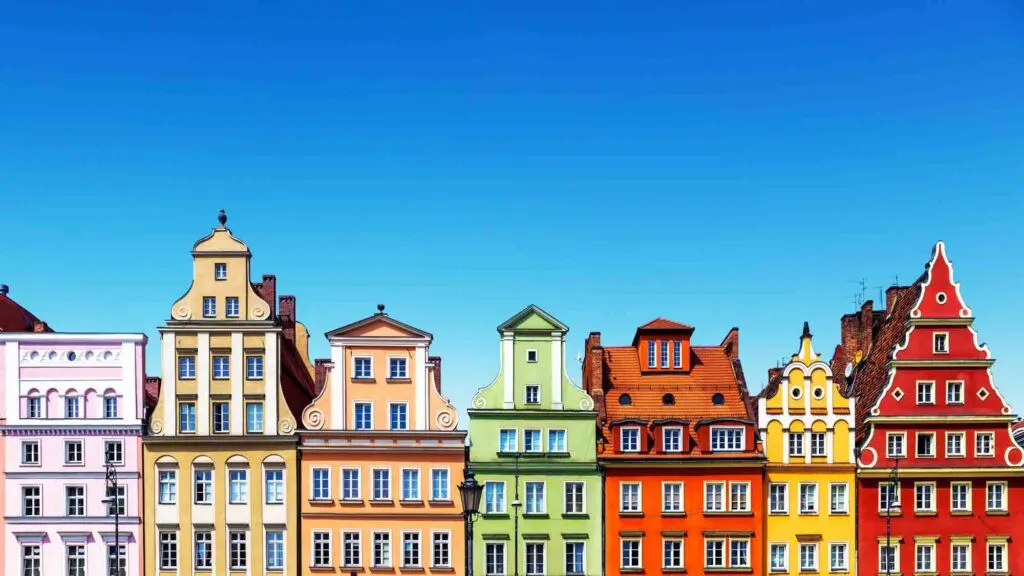 Wroclaw, Poland, is sadly underappreciated. It is a vibrant, colorful city with a vibrant atmosphere.
Many things count in Wroclaw's favor, including natural vistas and plenty of greenery, but it really stands out because of its vast range of agricultural styles.
You can find richly decorated Baroque and classy Renaissance architecture among its cathedrals, churches, houses, and bridges.
Wroclaw has over a hundred bridges scattered around, making sightseeing and architecture appreciation even more of an experience!
27. Strasbourg, The City From An Illustrator's Imagination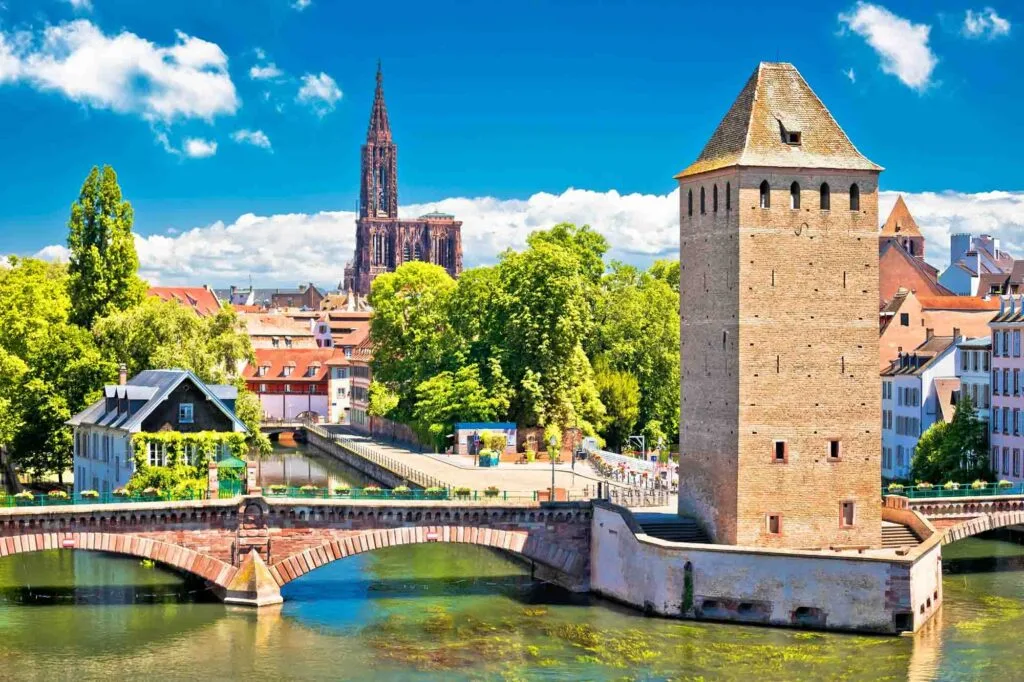 Have you ever seen a children's fairytale book with a beautiful illustration of a fantasy city? That city is Strasbourg.
Located in France, close to the German border, Strasbourg is a picturesque town with vivid colors, nature scenes interweaved with the buildings, and beautiful canals.
It has everything you could wish for in a beautiful European city.
The canals in the Petite France quarter are surrounded by colorful buildings decorated with plants and toys, creating one of the most spectacular views you will ever see and earning Strasbourg the right to be called one of the most beautiful cities in Europe.
Hey you! Share below the prettiest European cities to you. I'd love to hear from you.
Our best travel tips & resources:
Here're our all-time favorite travel tips & resources so that you can save money and plan your travel logistics hassle-free! For more travel resources, check out our
travel tips.
Saving money: Fly on offseason, winter (not Xmas or NYE), Tuesday, or Wednesday! According to experts, these are the cheapest days to fly.
Travel insurance: Before you leave for your trip, make sure you have a valid travel insurance policy because accidents happen on the road. We have been paying for Safety Wing travel insurance for a little over a year now, and we happily recommend them to our family and friends.
Accommodation: We usually stay in mid-range comfy hotels or private rooms in hostels. These are the sites we use to book accommodation: Booking.com for hotels (excellent flexible cancellation policy) and Hostelworld for hostels (low deposit and easy cancellation).
Tours:We absolutely love booking guided tours with locals to get a history lesson while sight-seeing, especially food tours and walking tours! We book all of our tours using Viator and GetYourGuide.
Transportation: We use Google Maps to figure out how to get around a place using public transport. When we book a rental car, we always use Discover Cars to find the best deal.