Can you claim to know the best European cities to visit? Have you ever been on one of those famously tantalizing European summer vacations, or are you craving a once-in-a-lifetime unforgettable adventure?
If the shoe fits, you have arrived at the perfect place. Follow along as I detail, demonstrate, and explore the best European cities to visit this year while accounting for the undeniably distinguished blend of culture, history, and charm unique to the continent.
I moved to Europe almost a decade ago and have traveled around extensively, so now I can share my experience and thoughts on these fantastic cities.
Many European cities have been revered for their remarkable authenticity, longevity, and sophistication, attracting millions of tourists, and today, I'll talk about the cities that score the highest in these points from my perspective.
Pack your bags, fasten your seatbelt, and prepare yourself for the journey of a lifetime!
18 Best European Cities To Visit
1. London, England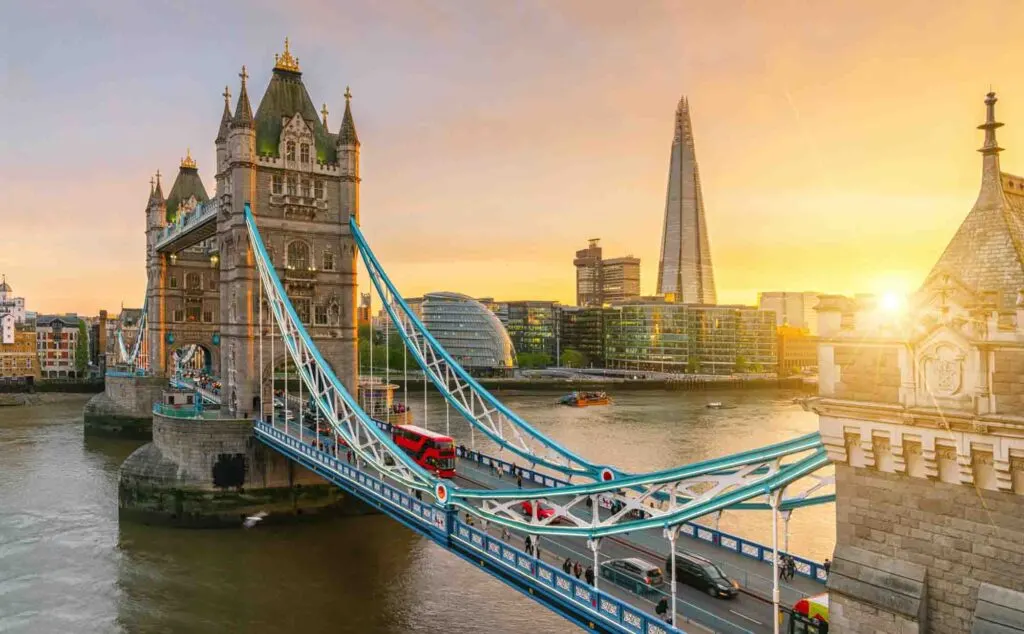 While many would disagree, London, one of the largest cities in Europe, is commonly referred to and considered the Crown Jewel of the European continent.
The city's unrivaled historical significance has been seamlessly combined over the previous few decades with a stunning and modern vibrancy among the diverse population of businesses, locals, and satisfied tourists.
Despite the endless number of entertaining and thought-provoking activities in London, we recommend you visit the indisputably iconic Big Ben, followed by the renowned British Museum, which has something to offer everyone regardless of their background or socioeconomic status.
London's diversity is a fascinating sight for anyone unfamiliar with the city's usual hustle and bustle. Taking a several-hour-long meander through London's charming streets will ensure you experience thriving local theatrical productions, artistic displays, and culinary scenes.
Strolling in and around Buckingham Palace and its magnificent surroundings is awe-inspiring for first-time travelers.
If you are fortunate, you observe the centuries-old tradition known as the changing of the guard.
However, Europe's most famous capital city remains full of surprises, experiences, and outcomes, ensuring it remains indefinitely on top of the coveted best cities in Europe to visit list.
Top Attractions in London
2. Amsterdam, Netherlands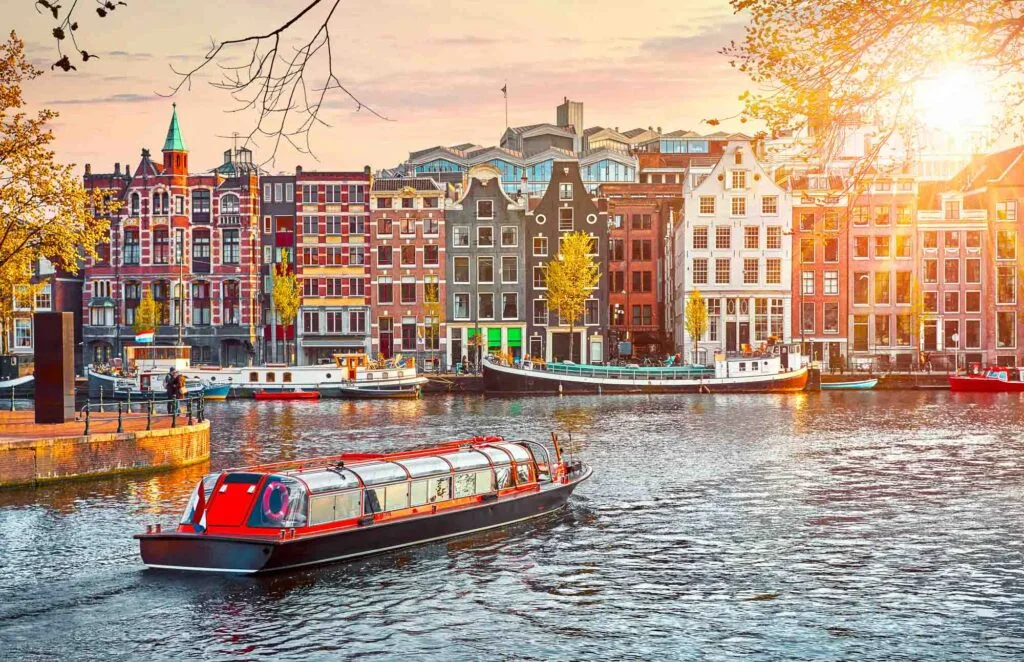 Ah, Amsterdam. What can I say about my favorite town in the world? The one I call home?
Dotted with crooked houses, its cute cobblestone streets intertwine with the charming canals, making it an incredibly romantic city.
Whether you're spending one day, two days, or three days in Amsterdam, take your time to walk around and discover the most interesting spots, like independent shops in Jordaan, windows and alleys in the Red Light District, cafes in Oost, bars in De Pijp, and museums in the Museum Quarter, which is a nice area to stay in.
My best Amsterdam tip: look on both sides before crossing any street or bike path to avoid getting run over by a bike.
Top Attractions in Amsterdam
3. Paris, France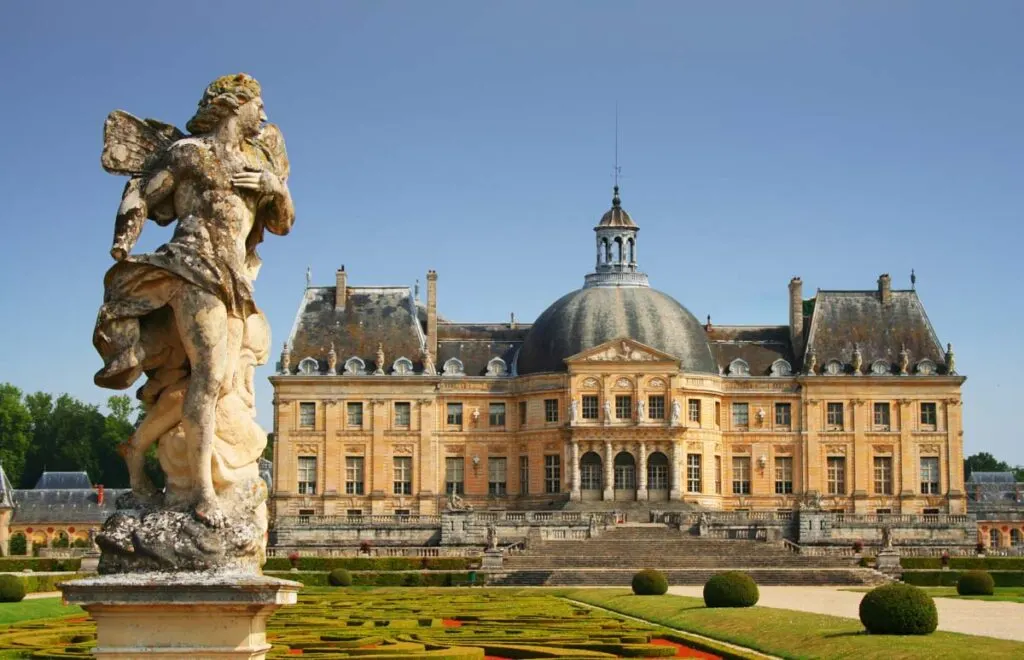 The City of Love is a must-visit whether you're traveling with your significant other or not.
Paris' charm and striking architecture make a simple stroll a major attraction on its own. Add iconic landmarks to that route, and you're bound to have an incredible time. Regardless of where you go, chances are you'll always have the Eiffel Tower watching you from afar.
With delectable cuisine, Paris is heaven for foodies, and you're never too far away from a boulangerie or cafe.
Climb atop the Arc de Triomphe to have a 360-degree view of the city—it's a unique viewpoint you won't ever forget. Trust me on this. You'll love it.
Just be sure to plan your trip in the shoulder season, preferably in September or October, to avoid the crowds. I particularly loved the city during this time. For me, these are the best times to visit Paris.
Top Attractions in Paris
4. Dublin, Ireland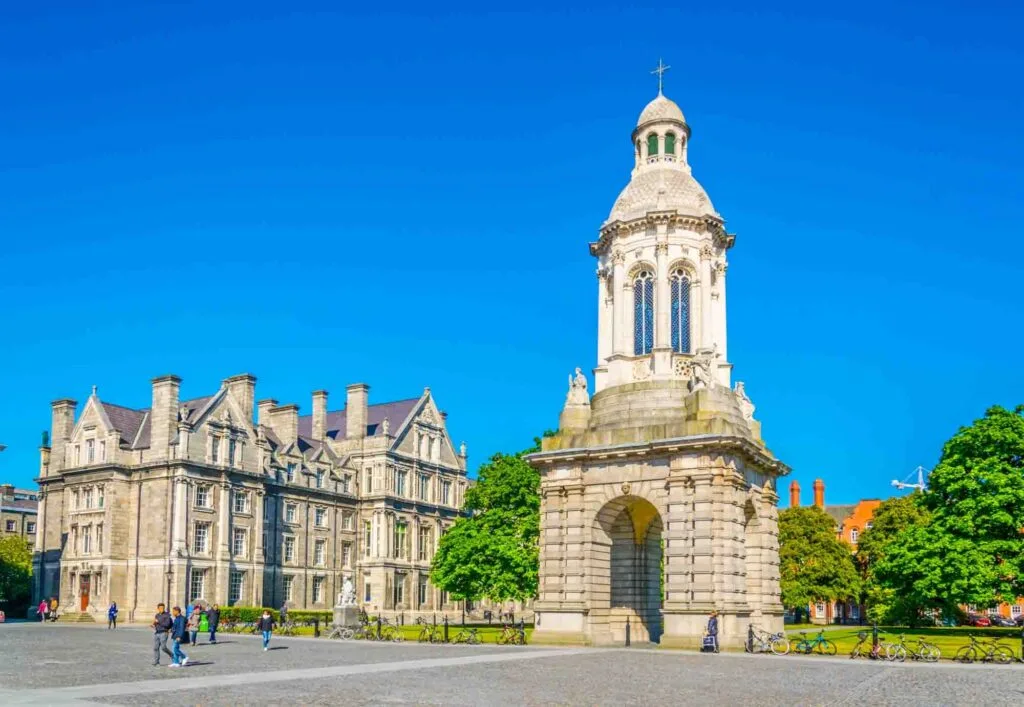 At number four on my list, Dublin, which is fondly known as the enchanting capital city of Ireland (one of my favorite European countries), embraces its checkered history and undoubtedly lively presence to create an exceedingly attractive and captivating experience for locals and tourists alike.
First-time travelers are commonly enthralled by the warmth demonstrated by most Irish people they encounter.
In addition, this charming city's literary heritage is often overlooked, which, combined with the undoubtedly upbeat pub-going culture, has resulted in Dublin being referred to as one of the most welcoming and friendly cities in the world.
While there are countless things to explore and experience in Ireland for people of any background, culture, or financial standing, visiting the Guinness Storehouse and consuming a pint of their internationally recognized Irish drink is essential.
A not-so-hidden local secret, exploring Trinity College's ancient library, which goes back hundreds of years and contains the incredibly rare and valuable Book of Kells, is a must-do for any adventurous traveler.
If that was not enough to convince you of Dublin's ever-increasing allure, the cobblestone streets lining the Emerald Island's capital with remarkably vivacious art will tip you over the proverbial edge.
Top Attractions in Dublin
Trinity Library
Pubs and more pubs
Dublin Castle
Guinness Storehouse
5. Berlin, Germany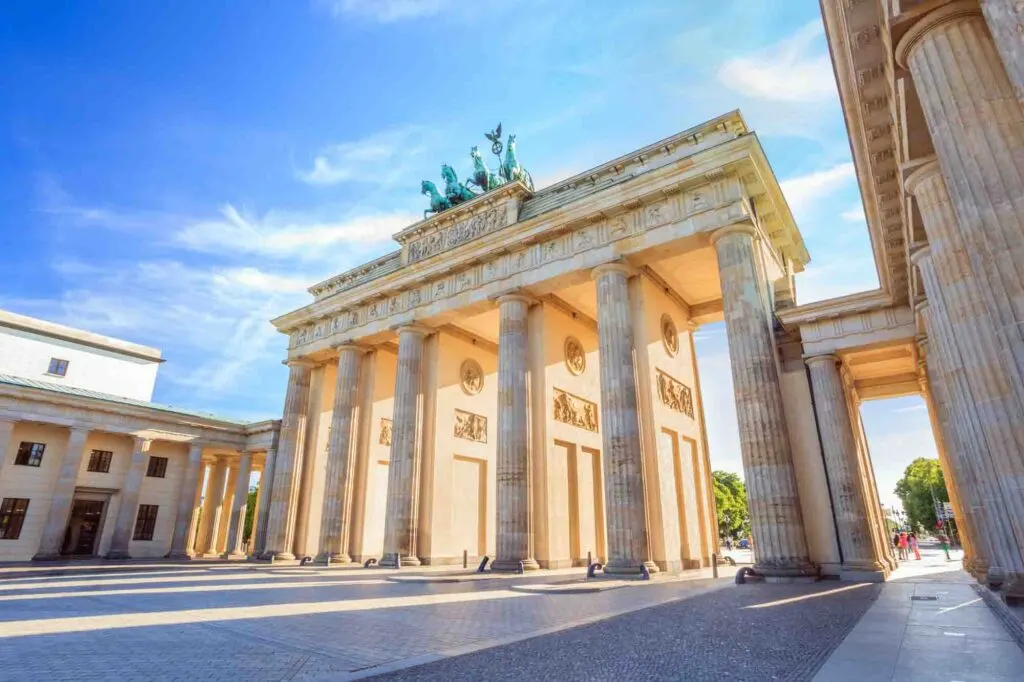 Berlin, Germany's influential capital city, is known for its innovation, resilience, and stark contrasts.
Visiting important war sites and the remains of the Berlin Wall remains a favorite among millions of tourists, with the cosmopolitan city boasting a uniquely vibrant and artistic energy throughout.
At the same time, Berlin's cultural diversity, thriving nightlife, and notable spirit have made it one of the most beloved European destinations.
Many first-time tourists have been blown away by the enormous city's dynamic relationship between deeply entrenched tradition and exceedingly progressive initiatives, which results in an unmistakable German aura. At least, that's how I experienced it.
Top Attractions in Berlin
6. Barcelona, Spain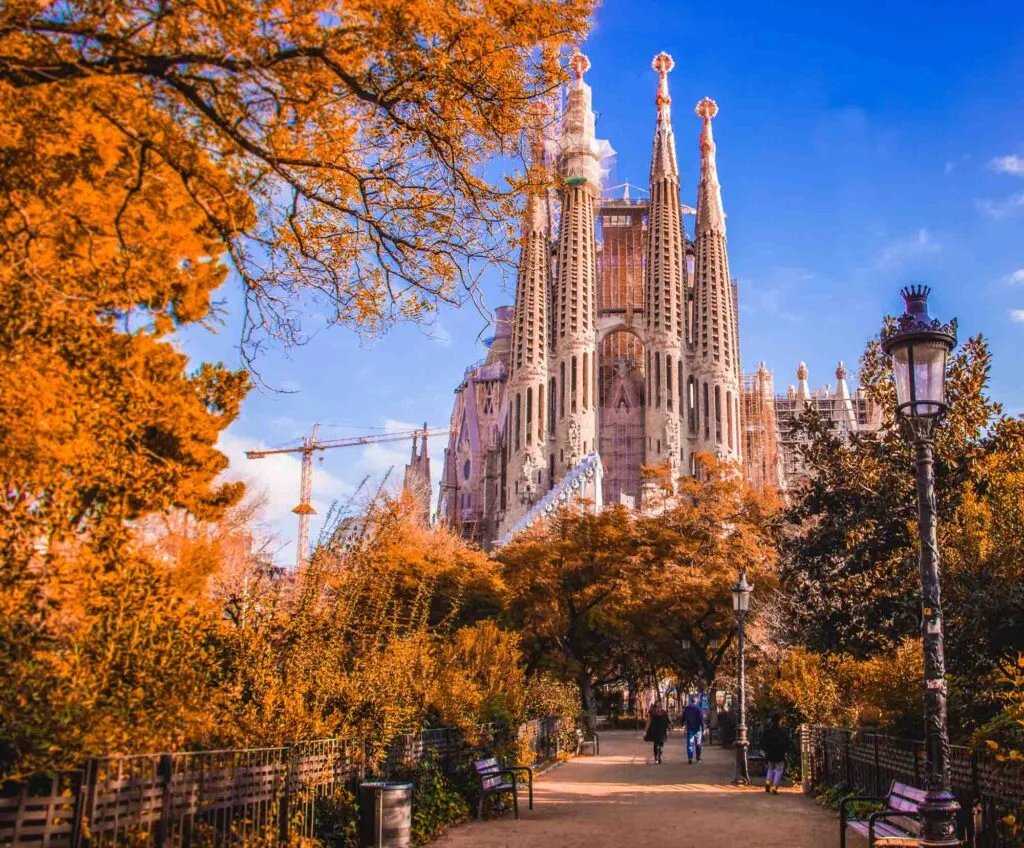 This charming is perfectly located along the famous Mediterranean coast.
Barcelona has always been known for its beautiful architecture and weaving-based art throughout the tourist-dense capital city.
Strolling along one of Barcelona's many strikingly beautiful beaches and eating authentically made tapas is what Barcelona is all about.
Tourists are known to rave about Barcelona's world-class museum offerings, its admirable Catalan culture, unmistakable cultural traditions, and vibrant street performers, making it one of the best European cities for anyone to visit.
Top Attractions in Barcelona
Park Guell
Casa Batllo
La Sagrada Familia Basilica
Barceloneta
7. Edinburgh, Scotland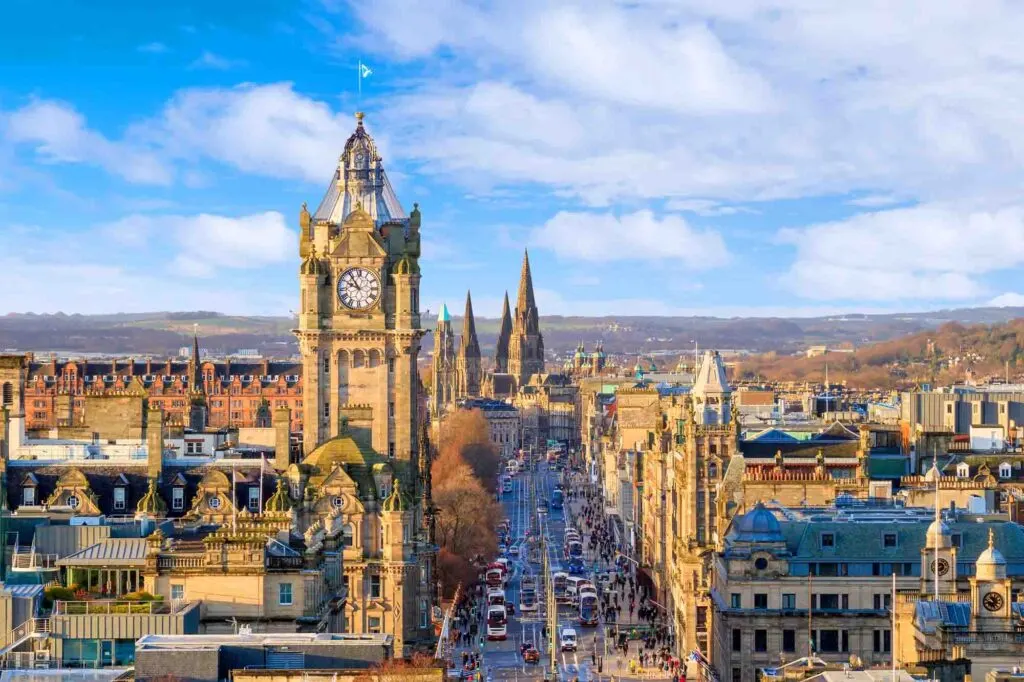 The famous city of Edinburgh, Scotland's capital, is frequently referred to as its crown jewel mainly due to its complex historical and mystical associations.
Taking a few hours to wander around the royal mile, the Holyrood Palace, and Edinburgh Castle is the most effective way to immerse yourself in the city's profound heritage.
Besides, Edinburgh is a UNESCO World Heritage Site because of its gorgeous Old and New Towns.
Each year, Edinburgh hosts a festival called the Edinburgh Festival Fringe, which is a wide celebration of the city's unmistakably authentic culture and arts, which light up the sky for much of the night.
At the same time, Scotland's capital city has been known for its intimate and welcoming pubs, many of which are hundreds of years old.
Edinburgh has always been known for its charm and rich history. The city is now combined with numerous modern delights and allures, resulting in a stunning place consistently enhancing its reputation globally and becoming timeless. What's not to love?
Top Attractions in Edinburgh
Edinburgh Castle
National Museum of Scotland
Palace of Holyroodhouse
Arthur's Seat
8. Rome, Italy
Rome, Italy's capital city, is among the most well-known capital cities of all time, with many fondly referring to it as the city with eternal elegance.
There is no shortage of activities to do or sites to see in Rome, with thousands of historically significant ruins still being widely visible today.
As one of the most beautiful cities in the world, Rome's unmistakable historical traditions and its feeling of eternal life have always made it an alluring place for anyone to visit.
However, standing in front of the incredibly imposing Roman Forum, the Colosseum, and the Pantheon, all of them being a few thousand years old, can induce a sense of mortality and eternity at the same time.
Fortunately, if tourists are not interested in historically or culturally significant sites, the Italian cuisine on offer and authentic gelato are commonly referred to as being the world's best.
The authentically unique Roman ambiance combined with centuries-old cobblestones echo and proudly display the city's cultural heritage during its heyday.
Despite Rome not being as wealthy, influential, or feared a few thousand years ago, the combination of Italian culture, sophistication, art, and historical significance renders it a favorite European city among tourists from far and wide.
Top Attractions in Rome
Sistine Chapel and Peter's Basilica in Vatican City
Roman Forum
Trevi Fountain
Pantheon
9. Vienna, Austria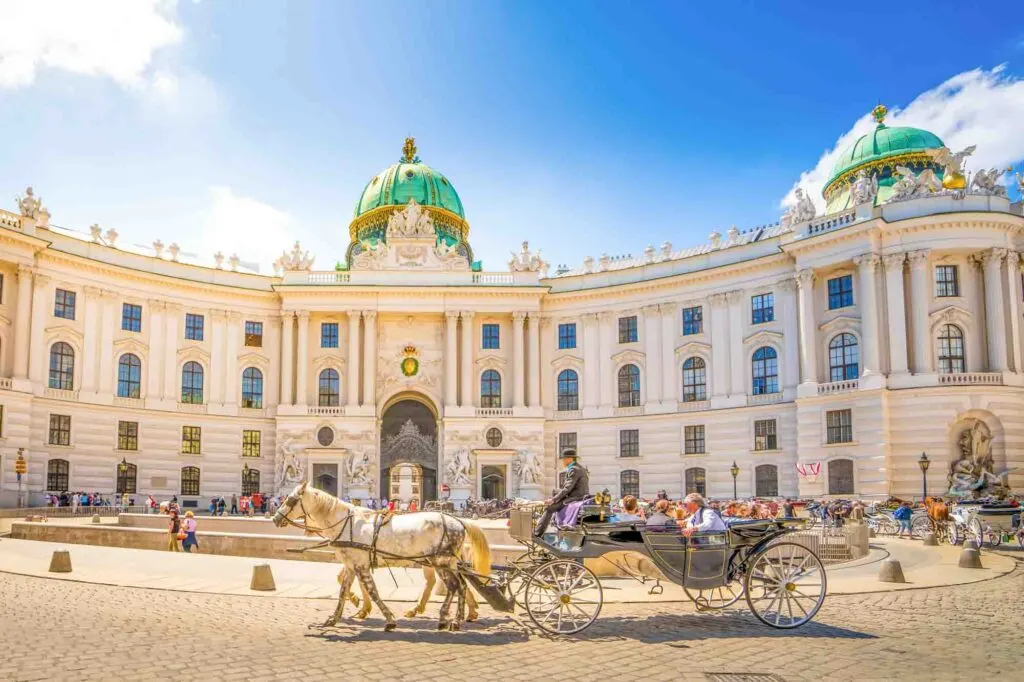 Austria's capital, Vienna, has developed into a leading European cultural epicenter where timeless art history and classical music coexist in complete harmony.
Many inexperienced tourists overlook Vienna in favor of other more famous European cities.
However, Vienna's history and culture are centuries old, produced among the best composers and musicians of all time, such as Mozart and Klimt.
Tourists can stroll around Vienna's safe streets, reviewing its abundant and rich history, before visiting the Schonbrunn Palace or experiencing the Opera, some of the most magical and alluring venues imaginable.
Moreover, Austria is closely associated with the best permanent sophistication and elegance with its cultural offerings, resulting in becoming one of the most popular destinations on the European continent.
Top Attractions in Vienna
Schonbrunn Palace
Albertinaplatz
Belvedere Palace
St. Charles's Church
10. Prague, Czech Republic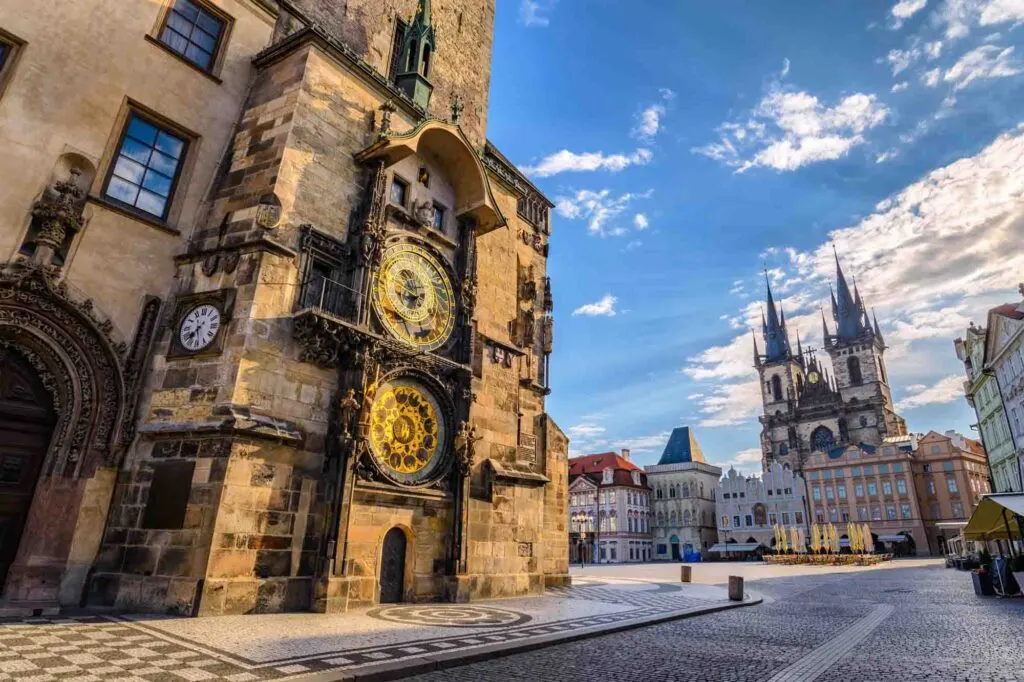 Prague is the Czech Republic's capital city, the first Eastern European city to be mentioned on this list, frequently overlooked by tourists aiming to visit Western Europe exclusively.
Despite Prague not being as appealing or well known to global tourists as other bigger-name Western European cities, Prague contains some of the most spectacular and aesthetically pleasing buildings imaginable, each packed full of its unique history.
For first-time visitors, it is recommended to meander through the Old Town Square, known for its fascinating characteristics, before crossing the Charles Bridge and entering the enchanting and intimidating Prague Castle.
At the same time, Prague's beautiful architecture, historical charm, and encaptivating streets have resulted in it frequently being referred to as one of the best European cities to visit for an enthralling adventure.
Those brave enough to delve deeper into the city and its secrets and discover a place where ancient tradition and modern enchantment are seamlessly blended.
The Czech Republic's capital city has a remarkably complicated, influential, and profound history, making it a hidden-in-plain-sight gem that will maintain its authentic societal fabric for centuries to come.
Top Attractions in Prague
11. Budapest, Hungary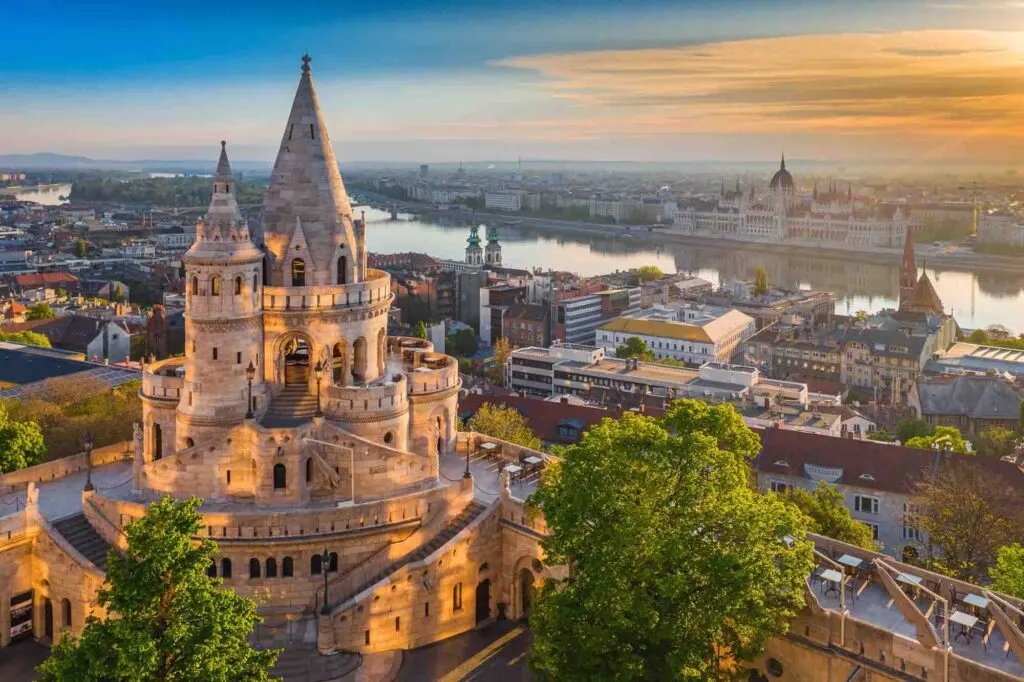 Budapest, Hungary's capital city and unmistakable crown jewel, has been enchanting visitors with its unmistakable natural beauty and profound history, with many considering it to be among the best European cities to visit.
While there are countless enjoyable and memorable activities around Budapest, experiencing the grandeur associated with the Buda Castle before taking a slow cruise on the Danube River is among the most captivating experiences any tourist can have here.
As with many other famous European cities, Budapest has seamlessly combined its complex, aesthetically pleasing, and violent history with an endearing modern and vivacious youthful society.
In addition, local citizens and tourists correctly perceive Budapest as one of the most popular cities in Europe, offering experiences that cannot be encountered anywhere else.
Top Attractions in Budapest
Buda Castle
Fisherman's Bastion
12. Stockholm, Sweden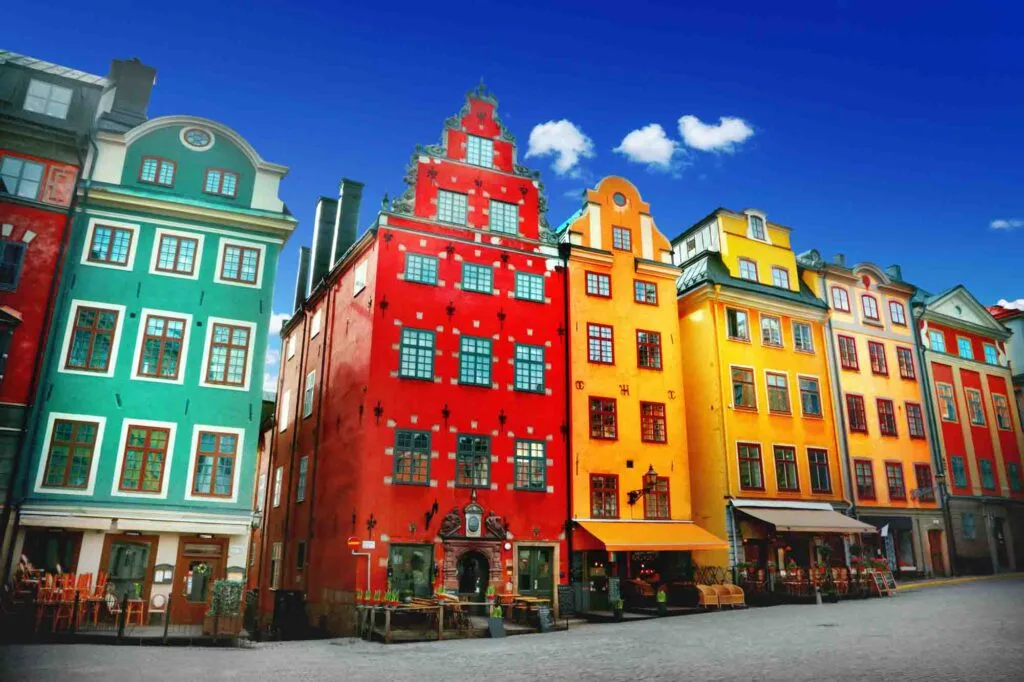 Sweden's capital, Stockholm, is closely associated with aesthetically pleasing designs and an overall sense of tranquillity.
For any first-time tourists, visiting the historically significant Gamla Stan and the Vasa Museum, allowing you to experience and embrace an authentic Scandinavian way of living, come highly recommended.
Despite some people claiming Stockholm is slightly dull and restrictive, the city's cleanliness and unmistakably warm and welcoming atmosphere, compliant with a unique blend of tradition and modernity, easily render it one of the best European cities to visit and live in.
Furthermore, Stockholm has a variety of unique offerings benefiting tourists seeking social and cultural immersion experiences and others attempting to find inner peace by the side of the water.
An authentic and unmistakable Nordic city, Stockholm contains a unique and distinguished story, tempting you to dive deeper and uncover it.
Top Attractions in Stockholm
Vasa Museum
Royal Palace
Skansen
Swedish History Museum
13. Lisbon, Portugal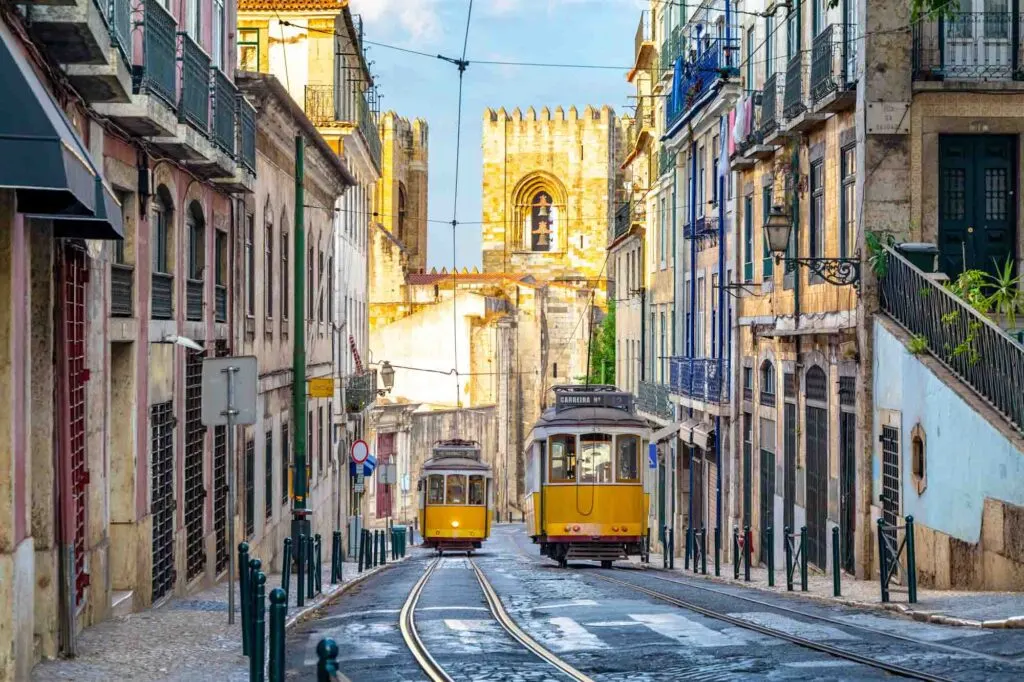 Over the previous decade, a hidden coastal gem of Portugal known as Lisbon has become incredibly popular among tourists globally, with thousands agreeing it is among the best European cities to visit year after year.
While it might not contain the same economic or financial power as its better-known Western neighbors, b-town contains the perfect combination of profound and rich history and unmistakable sun-drenched beauty.
Lisbon tip: By taking a tram throughout the hills of the Alfama Coast while eating unique pastries produced in local cafes, tourists can have an incredible and inexpensive Portuguese experience.
Due to its ideal location along the Tagus River and its warm yearly climate, Lisbon has always been popular among Europeans attempting to escape the cold over the winter months. However, Lisbon has significantly more to offer in recent years.
Top Attractions in Lisbon
São Jorge Castle
Jeronimos Monastery
Santa Justa Lift
Belem Tower
Read next: 3 Days in Lisbon Itinerary
14. Athens, Greece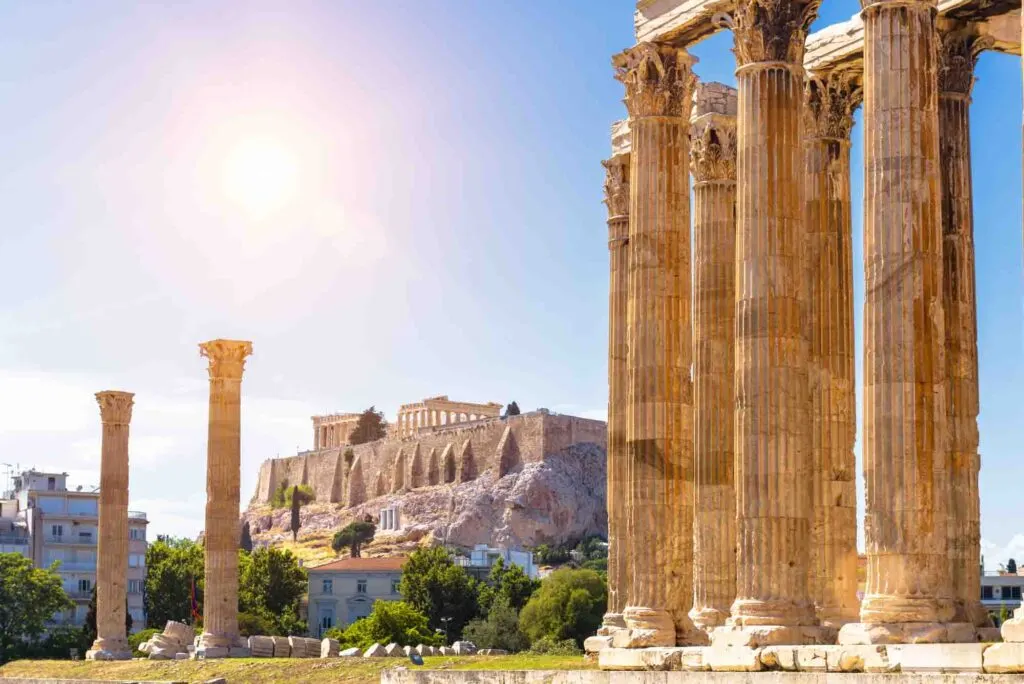 Athens, the famous capital city of Greece, is also known as the cradle of civilization.
This ancient city goes back thousands of years, with its historical heart attracting tourists in the millions each year, mostly coming to experience the magical wonders and distinguished Mediterranean allure, with millions agreeing it is among the best European cities to visit.
Strolling through the stunning yet ancient agora or standing in front of the incredible acropolis and taking a moment to savor authentic traditional Greek cuisine are experiences to behold.
It is known that the incredibly diverse, rich, and ancient history associated with Athens remains entrenched throughout its modern society.
The combination of cultural, historical linguistics, and archaeological treasures meant that Greece's capital remains among the most beloved, enthralling, and captivating European cities ever.
As with other famous cities mentioned above, the local Greek hospitality is warm, welcoming, and entertaining, making it the ideal tourist destination for people of any country or financial standing.
Athens truly does have it all. The city has experiences for people from all walks of life. However, the ancient cities' perfect combination of ancient and modern authenticity and Greek culture remains its most captivating experience.
The city will undoubtedly provide a memorable and life-changing experience to anyone fortunate enough to enter its boundaries. Have you booked your flights yet?
Top Attractions in Athens
Acropolis of Athens
Parthenon
Acropolis Museum
Plaka
15. Bruges, Belgium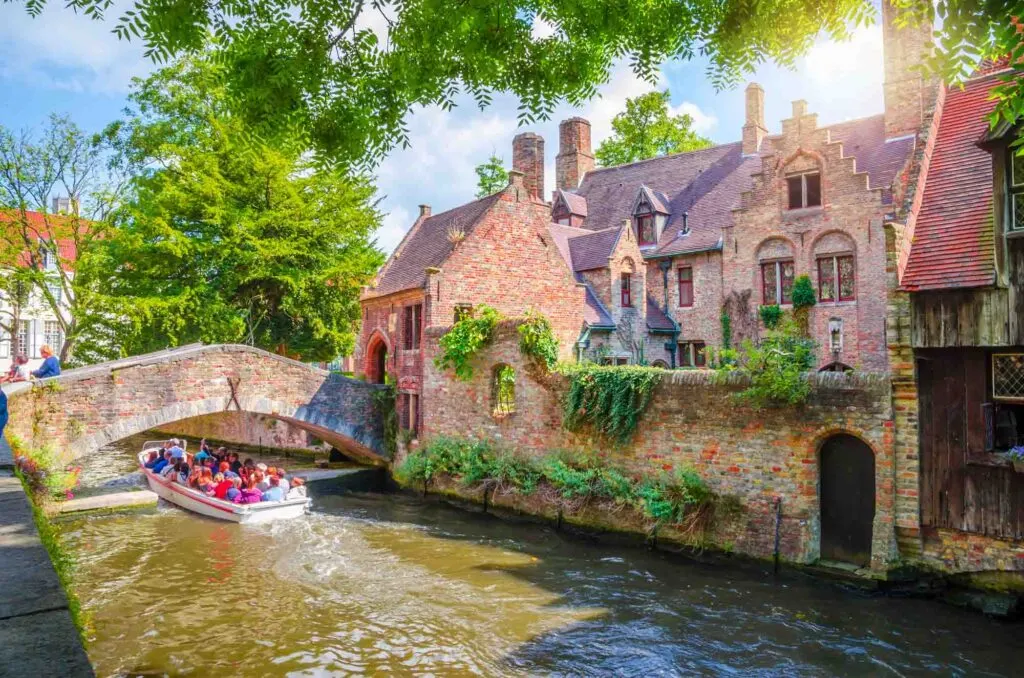 Bruges, Belgian's incredibly aesthetically pleasing town, is often associated with any given location of a medieval book, making it one of the best European cities to visit.
Strolling along its picturesque canals while admiring the striking Belfry Tower or indulging in some authentically local Belgian waffles and chocolate are among the city's most popular tourist attractions.
Enhancing the city's unmistakable appeal are its striking bridges and cobblestone-lined streets, which are incredibly well-preserved pieces of architecture from thousands of years ago.
Despite Bruges not containing the same number of tourist attractions as neighboring cities, its unmistakable charm and small size render it among the best places to visit in Europe for a peaceful escape or romantic stroll with those closest to you.
I have visited Bruges a few times, and I can assure you that time seems to stand still while you are experiencing unmatched culinary delights and uniquely chanting streets, resulting in a fairytale-like experience you can hold dear forever.
That's why, for me, Bruges is among the best destinations in Europe.
Top Attractions in Bruges
Belfry of Bruges
Basilica of the Holy Blood
The Markt
Rozenhoedkaai
16. Bucharest, Romania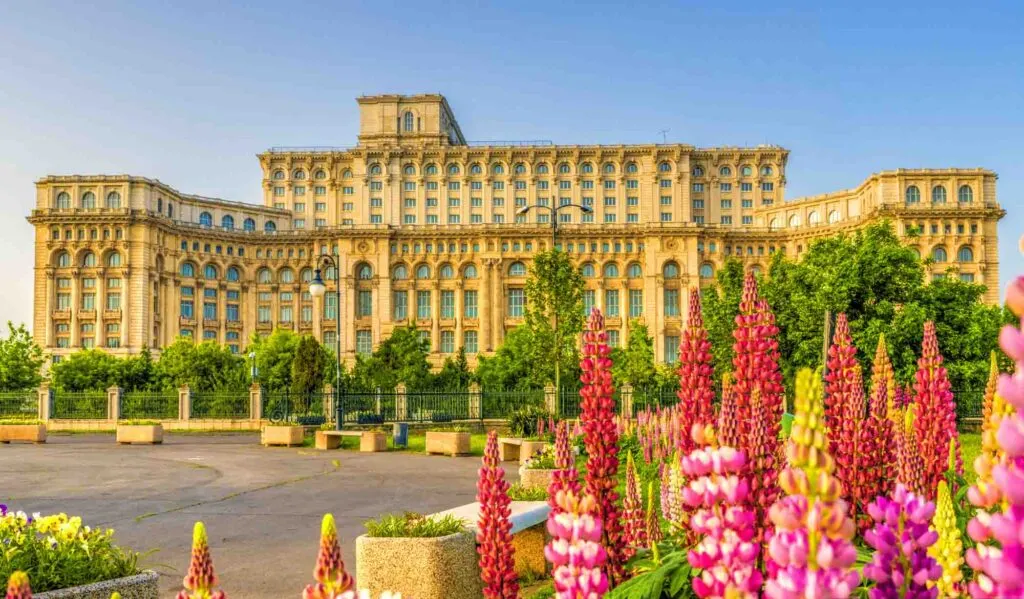 Bucharest, commonly referred to as The Rising Star in Eastern Europe, is on the verge of a breakthrough.
Despite being in Eastern Europe, Bucharest has always been a popular tourist destination for alternative travelers, with modern visitors strolling through the Lipscani district, allowing them to fully experience traditional and authentic Romanian culinary dishes in family-run restaurants.
Bucharest is often perceived as a city with some of the liveliest and most entertaining nightlife in Europe, making the city attractive to younger generations. Besides, prices here are far lower than in London, for example.
The incredible nightlife experience and variety combined with the Eastern European city's affordability have seen many more tourists choosing to visit the Romanian capital.
Suppose you are willing to dive deep enough into Romanian culture. In that case, you will discover countless hidden gems, with the city becoming globally revered for its perfect combination of traditional ways of life and Western modernity.
Top Attractions in Bucharest
Romanian Athenaeum
Palace of Parliament
Stavropoleos Monastery
National Museum of Art of Romania
Read next: Alternative Guide to Bucharest Little Paris or New Berlin?
17. Riga, Latvia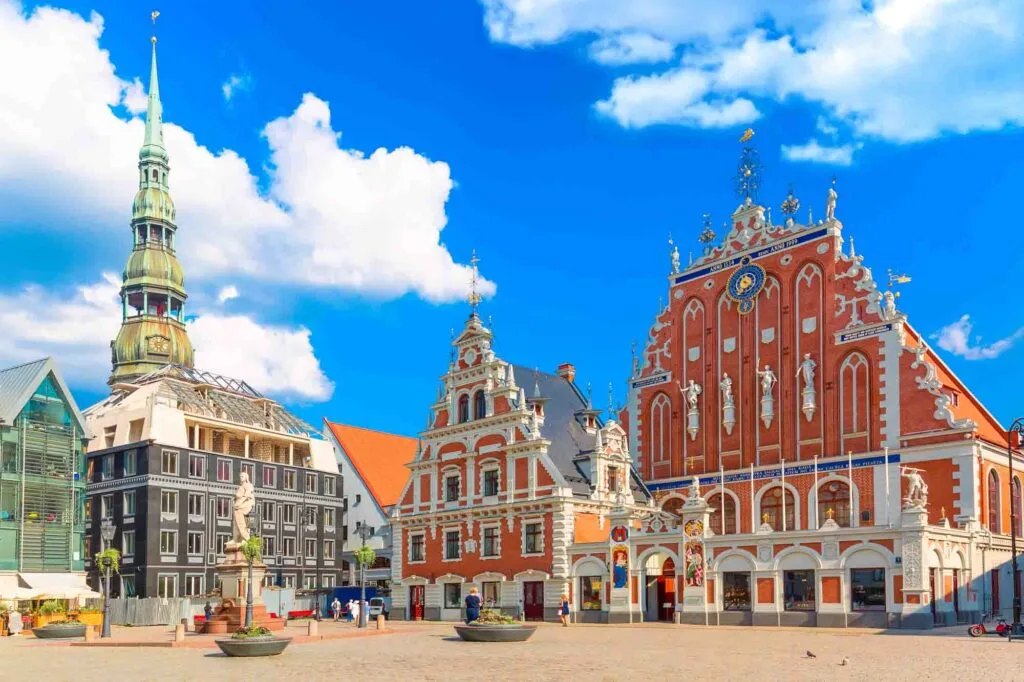 Riga, Latvia's well-known capital city, is a place that seamlessly combines traditions with a vibrant, modern, youthful aura, with many considering it to be among the best European cities to visit.
Despite Riga being linked with enthralling nightlife activities and value for money, many people fail to experience the unmatched art nouveau architecture visible throughout the city center.
For instance, Riga Cathedral is known as one of the most influential and imposing places of worship throughout Eastern Europe.
Recently, Riga's ever-increasing food scene has become better known throughout tourist circles, with the city's overwhelmingly welcoming population and its distinguished Baltic experience in sharing the experience will never be forgotten.
Don't be surprised to see Riga among the top three, four, or five over the coming decade concerning Europe's best cities to visit, as its unmistakable contemporary spirits mixed with its authentically profound cultural and societal heritage make it among the most captivating places on Earth.
Top Attractions in Riga
House of Black Heads
Freedom Monument
Riga Central Market
Riga Town Hall Square
18. Bratislava, Slovakia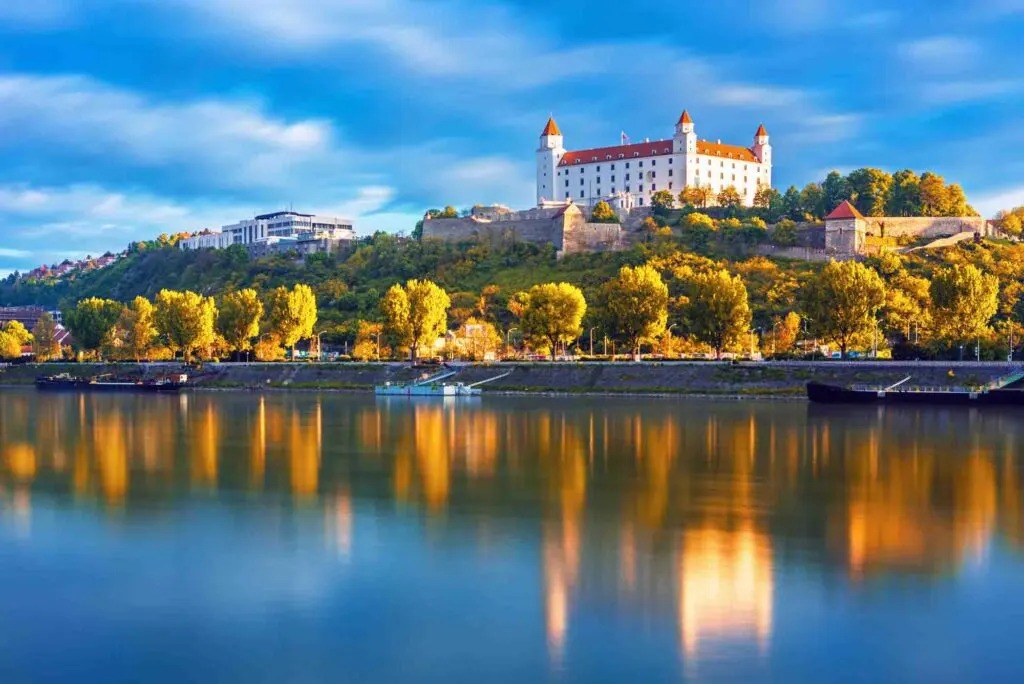 Slovakia's capital, Bratislava, is well known for its charming Old Town containing the Bratislava Castle, globally revered for its exceedingly beautiful panoramic views of the surrounding area.
Recently, the cafe culture and traditional Slovak dishes have exploded in popularity in the city as Western tourists slowly discover the magical beauty and taste hidden within previously unknown dishes.
It is worth noting that this Eastern European city is designed to be compact and family-friendly.
That makes it the ideal vacation destination for young families to get away and experience authentic Eastern European culture, with it commonly being referred to as one of the best European cities to visit.
In addition, it is easily one of the best places to visit in Europe for both inexperienced and long-time tourists.
As with most beloved Eastern European capital cities, Bratislava's enthralling streets, stunning architecture, and unmistakable views combined with various aspects of Western modernity ensure its place among the best destinations in Europe.
Top Attractions in Bratislava
Bratislava Castle
Michael's Gate
Funny statues around Old Town
St. Martin's Cathedral
What other European cities would you add to this list? Or what would be your top 3? Let me know in the comments. I'm curious about your opinion!
Oh, don't forget to share this article!
Our best travel tips & resources:
Here're our all-time favorite travel tips & resources so that you can save money and plan your travel logistics hassle-free! For more travel resources, check out our
travel tips.
Saving money: Fly on offseason, winter (not Xmas or NYE), Tuesday, or Wednesday! According to experts, these are the cheapest days to fly.
Travel insurance: Before you leave for your trip, make sure you have a valid travel insurance policy because accidents happen on the road. We have been paying for Safety Wing travel insurance for a little over a year now, and we happily recommend them to our family and friends.
Accommodation: We usually stay in mid-range comfy hotels or private rooms in hostels. These are the sites we use to book accommodation: Booking.com for hotels (excellent flexible cancellation policy) and Hostelworld for hostels (low deposit and easy cancellation).
Tours:We absolutely love booking guided tours with locals to get a history lesson while sight-seeing, especially food tours and walking tours! We book all of our tours using Viator and GetYourGuide.
Transportation: We use Google Maps to figure out how to get around a place using public transport. When we book a rental car, we always use Discover Cars to find the best deal.