Tourists have a lot of freedom in Amsterdam, but sometimes people go too far and end up doing something illegal or even dangerous, so to avoid getting into trouble, read further these 13 travel tips for Amsterdam.
Amsterdam is famous for being a liberal city. This is the place where it's tolerated for people to smoke marijuana, legally work in a Red-Light District, and do some other things. Many people who are visiting Amsterdam for the first time don't know what they may or not do. Also, there are some unspoken rules that you should know before you come here.
This post is not judgmental, but merely a guide to things you shouldn't do while visiting Amsterdam.
---
Hey, looking for more tips for your next trip to the Netherlands? Check out some of our other posts below, or click here to find all of our Netherlands posts.
---
Travel Tips for Amsterdam
1. Don't take photos of the girls at the Red-Light District
Don't take photos or make videos of the sex-workers in the Red-Light District. This is a big no! They have 24/7 protection and taking pictures of them is definitely not allowed. It's okay to take photos of the canals, but make sure you're pointing your camera at the canals and not at the girls. Besides, this is disrespectful.
2. Don't use soft drugs outside a coffee shop
Many people don't know, but soft drugs, like hashish and weed, are tolerated only in coffee shops. That means that these drugs are actually not legalized, but the government decided to spend money on something else. There is a big difference here.
You can smoke weed and hash in a proper place, like a coffee shop, but not on the streets. If you do smoke it on roads, you can get a fine of €99, around USD 119. Ouch!
If you want to see how the Red Light and Coffee Shops are like but would like some guidance on that, check out these tickets here. This walking tour has very good reviews and this is a good way to experience this side of Amsterdam.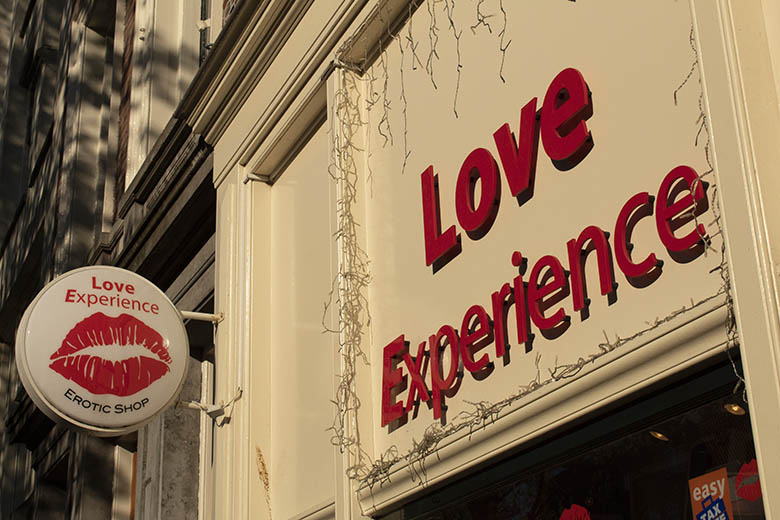 3. Don't light up your joint in a cafe
Don't mistake coffee shops by cafes. There is a huge difference between them in the Netherlands.
In a cafe, you drink coffee, hot chocolate, etc. In a coffee shop, you (can) use soft drugs. Pretty big difference, huh? Just make sure you don't mistake those two and ask directions to the wrong place.
Pssst: Organize your trip with our FREE travel planner! Subscribe to Maps 'N Bags newsletter and get access to our private library jam-packed with freebies. Subscribe!
4. Don't buy drugs from street dealers
If you're going to use something stronger (you shouldn't, by the way), don't buy it from street dealers. Sometimes they offer cocaine and people end up in the hospital – or worse – because it is white heroin or something like that. See image above. This happened a lot when I first came to the Netherlands. Some tourists died because white heroin was sold to them as cocaine. That's really dangerous because you have no idea what they put in those things. So it's better to avoid it.
5. Don't accept any drugs (or drinks)
Well, everybody knows they shouldn't accept drinks from strangers. So why would you accept drugs? It sounds crazy, but some tourists do that while in Amsterdam because they think it's ok here. This is not ok anywhere in the world. Are you offered marihuana, hash, space cakes (cakes with weed or hash)? No, but no thanks! Otherwise, when you get high, they will steal your stuff.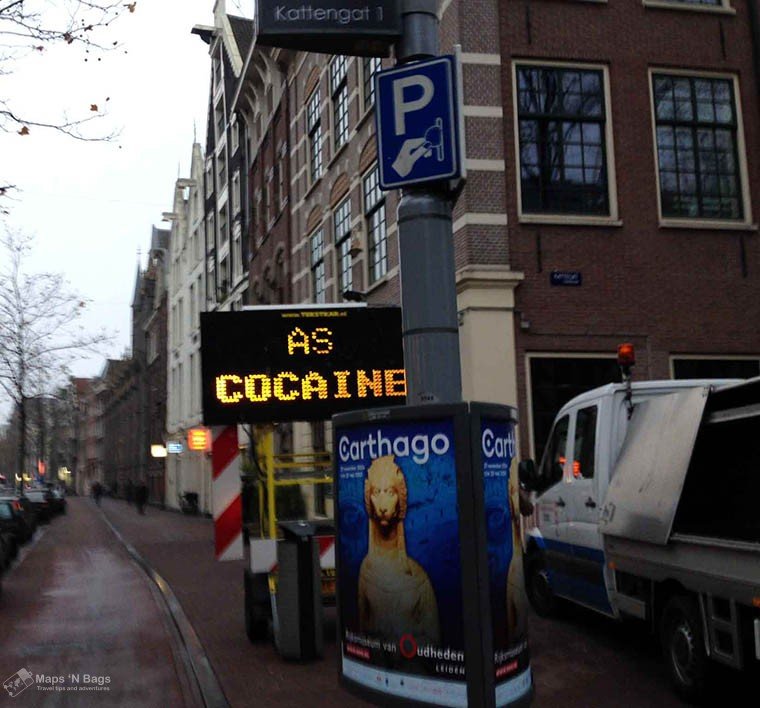 6. Don't get too high (or drunk)
Dutch weed is quite strong so don't get so high that you can't watch out for your yourself. Amsterdam is pretty safe, but there are people with bad intentions everywhere. Or even worse, you could fall into a canal…
Besides, you're in a new city, if something happens to you in another country, it can really ruin your trip. And you can be fined in €379, around USD 455 for disturbing the public order.
7. Don't walk in the bike lanes
Bikes in the Netherlands are a mean of transport. Seriously. So don't walk in the bike lane or you might get hurt as the traffic is intense.
A lot of tourists get hurt because they cross it without looking or they just walk there because the sidewalk is crowded. But you don't walk on the streets when that's the case, right? So don't do it on the bike lane either or you'll hear many people ringing their bells and cursing at you. Not nice.
8. Don't ride a bike if you're high or drunk
It goes without saying that driving or riding a bike while drunk or under the effect of something is dangerous. Not only for you but also for others. There are countless possible situations that could happen: you can fall in a canal and won't be able to swim (or if it's in the winter, you might have hypothermia), you can ride over someone, you can get hit by a car or tram, etc. etc., etc.
The fine for biking under the influence of something is €109 (around USD 130), and between €309 and €659 for cars.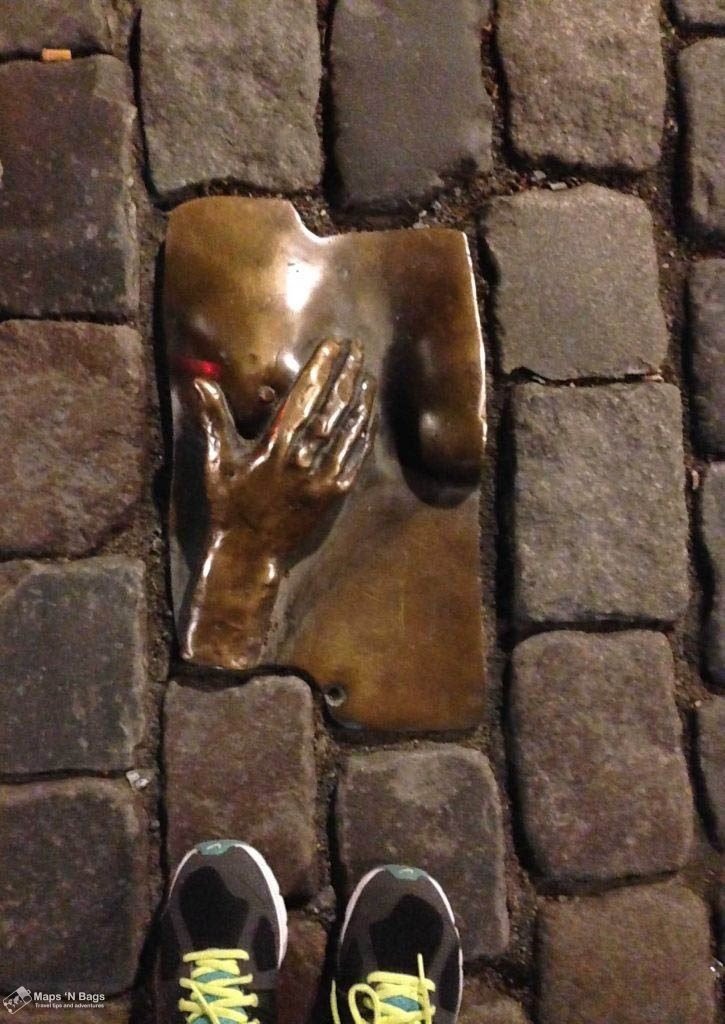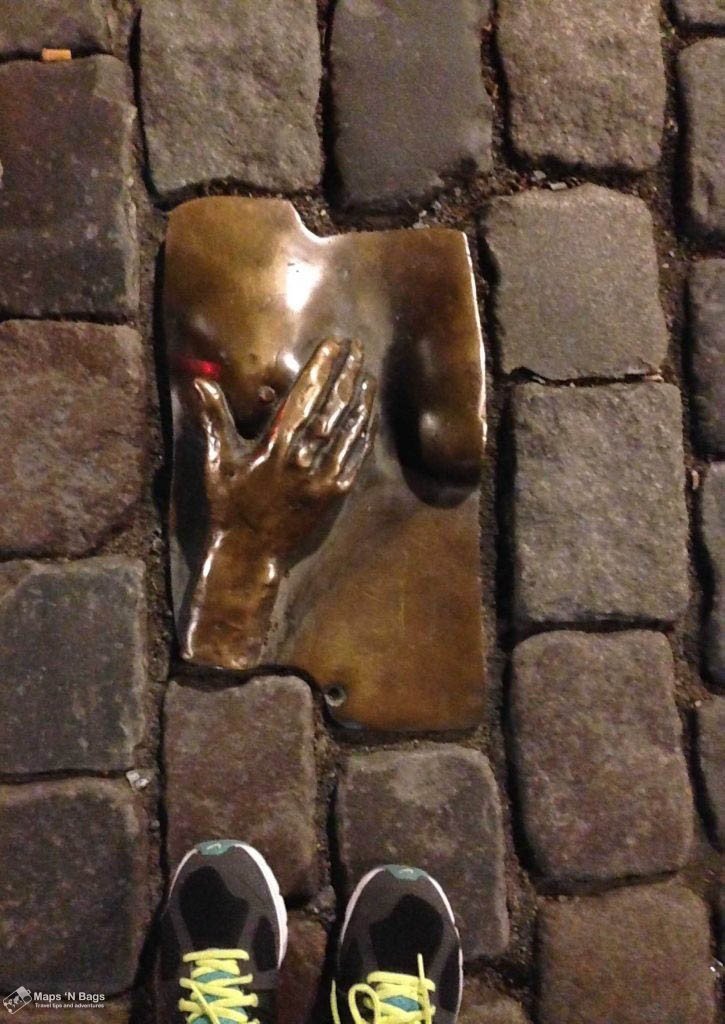 9. Don't drive a car at all
Don't drive a car in Amsterdam! And I say this not only because the public transport is excellent, but because you can bike everywhere. Or just walk, the city is small. Besides, there are a few cons: parking lots are costly, and the center is chaotic for cars. You're better off without a car in Amsterdam.
10. Don't ride a bike at night without lights
Since we're talking about transportation, you can get fined for not having lights on your bike at night. Like I said above, bikes are a mean of transport in Amsterdam, so people have to use proper lights, or the cars and trams won't see you. It's something really simple, and that can save you from a lot of trouble. This is a minor offense in the Netherlands, so you get a fine of €64, around USD 77.
11. Don't drink alcohol in the street
Another minor offense that many people have no idea about is drinking on some roads. If you drink beer/ vodka from the bottle (if you do drink vodka from the bottle…wow!) in the street with a sign forbidding it, you can be fined. I've seen many guys being stopped by the police and getting a fine (€99) for that.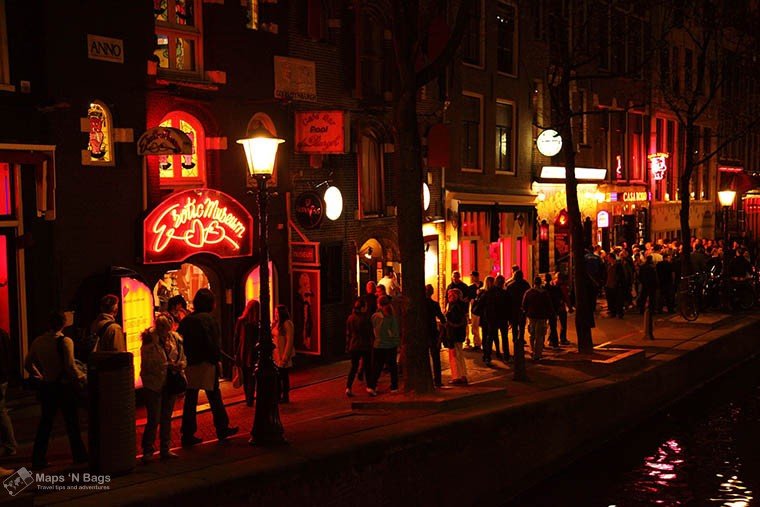 12. Don't pee in the canals
Many people traveling to Amsterdam forget that the canals aren't a public toilet. End of irony. Peeing in there is another minor offense, so you get a fine of €149 (USD 179), plus you can fall in the canal (almost like karma, right?). Most of the people who fall into the water were trying to pee there. Besides, this is gross. People live in the canals, so please respect others.
There are many pissoirs in the streets at night (those urinals which stay underground during the day). Also, there are so many places where you can pee under a small fee (a few cents). You don't need to take a leak in the cute canal.
13. Don't choose a super busy itinerary
Take your time to appreciate the canals, the city. Amsterdam is gorgeous and charming, so have a drink in a terrace along the canals or just stroll along one of them. The Canal Ring is a UNESCO Heritage Site, by the way. So don't go away without visiting it or even better, make a boat tour in the canals. I'm sure you'll love to see Amsterdam from this point of view, both during the day or in the evening.
Take your time to wander through the Dam Square, visit the Anne Frank House, or even go on a bike tour. Be sure to set your Google Maps to offline mode so you can guide yourself through the city.
Pssst: Organize your trip with our FREE travel planner! Subscribe to Maps 'N Bags newsletter and get access to our private library jam-packed with freebies. Subscribe!
---
Hey, looking for more tips for your next trip to the Netherlands? Check out some of our other posts below, or click here to find all of our Netherlands posts.
---
First time in Amsterdam
If you use some common sense and pay attention to these travel tips for Amsterdam, you'll have an amazing time in the Dutch capital! Is there something else you would add to this list? I'm curious! Write down in the comments and so we can help other travelers.
Did you like this post? Then pin it to your Pinterest Travel board!