Vienna is a stunning city, definitely one of the most beautiful capitals in Europe. It isn't small, but luckily many of the main attractions are close to each other.
You can do a lot on foot, but if you want to save some energy or even reach somewhere further away, like the Schönbrunn Palace, you might want to consider buying a travel ticket to save money.
In this article, I'm going to explain how public transport in Vienna works and what you can do to avoid spending more money than you have to.
The public transport here is one of the best in the world, simple, but really good. The network includes buses, trams, subways, and trains. I didn't have to wait for a long time, 10/15 minutes max in the late evening.
Train and subway
The direction of the train/subway you will take can be a bit tricky (we were kinda lost on our first day in Vienna). So, I'll be explaining this to you guys and you won't waste your precious time in the city.
The subway/train would usually have the last station in that line as the final destination. That's what we were expecting, but things aren't like that in Vienna, and we didn't have a decent map to consult (we had a horrible app, which didn't help at all).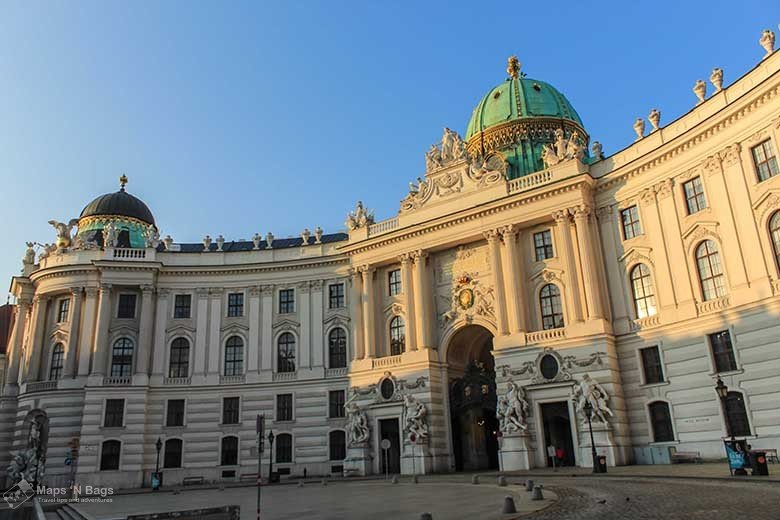 Sometimes the train goes in the direction you want to go, but it doesn't stop at all stations on the way there, or the destination isn't the last one in the line, so you need to check if that is really the train you're supposed to take.
So, to make your life a bit easier, I found this map of the train/ subway network in Vienna.
"Ok, but how can I know if the train stops at the station I wanna go to?", there are TVs in the stations, so you just have to search for your train there and wait to read the name of all stations where it'll stop.
We had an app, but the app wouldn't indicate the train right in front of us, which would stop at the station we wanted to go to.
Instead, we had to wait 15 minutes for another…and it just didn't make sense. So, we deleted it and used a map. We were definitely better off with it.
By the way, U means underground (subway), and S means Stadtschnellbahn (train).
If you're following the itinerary from my three-days in Vienna guide, this list below can help you with the names of the stations, in case you have to use public transport.
Also, know that if you're visiting other Austrian cities (many people go on a day trip from Vienna to Salzburg), the easiest way to do so is by train.
How to get to the city center from the Vienna Airport?
There are two options to get to the center of Vienna, both using the train, but one is a little more expensive than the other (and faster too).
The first option is the CAT, a non-stop train that goes directly to the center in 16 minutes. The single ticket costs € 11 (around USD 13,20).
The second option is the express train line S7 to Floridsdorf. Go to Wien Mitte station, and take the subway to your destination.
The ride takes around 20/25 minutes. It isn't long at all!
The single ticket costs € 1,70 for the zone up to Vienna city limits and € 2,20 for the Vienna city zone, BUT if you buy a short-term ticket (24/48/72 hours, etc.) you only pay the €1,70, cause then you already paid to travel in the city zone, got it? Quite a difference, right?
You can buy the ticket from the machines or from the train tourist information at the airport. There are a lot of signs there. It's hard to miss!
Read next: 3 days in Budapest
How to get there: Main touristic attractions
Albertinaplatz: between U3 orange/ U1 red – Stephansplatz station and U1 red/ U4 green/ U2 purple Karlsplatz station;
City Center: U3 orange/ U1 red – Stephansplatz station;
City Hall: U2 purple Rathaus;
Hofburg: It's really close to the Herrengasse station U3 orange, but you can easily reach it from Stephansplatz and Museumsquartier;
Museum Quarter: the station Museumsquartier U2 purple is the closest to the Leopold Museum and to the Art History Museum, while the station Volkstheater U2 purple is the closest to the Mumok and Natural History Museum;
Naschmarkt: between station Karlsplatz lines U1 red/ U4 green/ U4 purple and station Kettenbrückengasse U4 green;
Parliament: U2 purple/ U3 orange Volkstheater;
Schönbrunn Palace: there are three options, the Schönbrunn station U4 Green, tram lines 10 and 60 or bus 10A Schönbrunn station;
St. Charles' church: lines U1 red/ U4 green/ U4 purple Karlsplatz station;
United Nations: Go to Kaisermühlen-VIC station U1 red, then follow the signs to Gate 1 of the VIC (Vienna International Centre);
Upper Belvedere: You have a few options here. You can either get to the line U1 red Südtirolerplatz/ Hauptbahnhof station and walk around 15 minutes to the palace or go to Quartier Belvedere station train lines S1, S2, S3, S4, bus 69A, tram 18 or O;
Walk down through the garden to the Lower Belvedere or if you want to start there, take the tram line 71 to Unteres Belvedere or 2 to Schwarzenberplatz or tram line D and walk around 9 minutes to the palace;
Public Transport Tickets:
A single journey in the city costs € 2,20 or € 2,30 if you buy them on board the bus/ tram. But if you're spending a few days in the city, you might want to consider a Travel Card. There is a whole variety of tickets you can choose from.
24 hours, € 7,60 (USD 9,10)
48 hours, € 13,30 (USD 16)
72 hours, € 16,50 (USD 19,80)
Weekly, € 16,20 (from Monday to Monday)
Or you can buy the Vienna City Card, and you get not only free access to public transport but also a discount on many attractions in the city!
I really think this is a pretty good deal if you plan to visit a few museums, palaces, etc.
If you're planning to visit quite some places, I recommend you buy the Vienna Pass because it gives you free entrance and the skip-the-line option to the main attractions (it's not a travel card, though).
All these tickets can be used for unlimited travel on Vienna's public transport network during the selected period.
So, getting around Vienna isn't difficult, right? Do you have any funny stories to share or tips? Write in the comments below!
Did you like this post? Do you want to visit Vienna, but you're not going yet? Pin this post so you can find it easily later!
Our best travel tips & resources:
Here're our all-time favorite travel tips & resources so that you can save money and plan your travel logistics hassle-free! For more travel resources, check out our
travel tips.
Saving money: Fly on offseason, winter (not Xmas or NYE), Tuesday, or Wednesday! According to experts, these are the cheapest days to fly.
Travel insurance: Before you leave for your trip, make sure you have a valid travel insurance policy because accidents happen on the road. We have been paying for Safety Wing travel insurance for a little over a year now, and we happily recommend them to our family and friends.
Accommodation: We usually stay in mid-range comfy hotels or private rooms in hostels. These are the sites we use to book accommodation: Booking.com for hotels (excellent flexible cancellation policy) and Hostelworld for hostels (low deposit and easy cancellation).
Tours:We absolutely love booking guided tours with locals to get a history lesson while sight-seeing, especially food tours and walking tours! We book all of our tours using Viator and GetYourGuide.
Transportation: We use Google Maps to figure out how to get around a place using public transport. When we book a rental car, we always use Discover Cars to find the best deal.