Looking for some couples bucket list ideas? We've got you covered!
Whether you're in a brand-new relationship or your couple status is more seasoned, everybody benefits from creating a bucket list of memorable experiences.
Everything from outdoor adventures to romantic nights can be the source of a lovely experience for the two of you to share.
The best part about a bucket list is that there are no rules. You can enjoy these suggestions or use them for inspiration for making your very own unique list.
Check out this list of the ultimate couple's bucket list that you and yours should absolutely try ASAP!
They each range from fun, romantic, to downright silly! There's a little something for everyone here.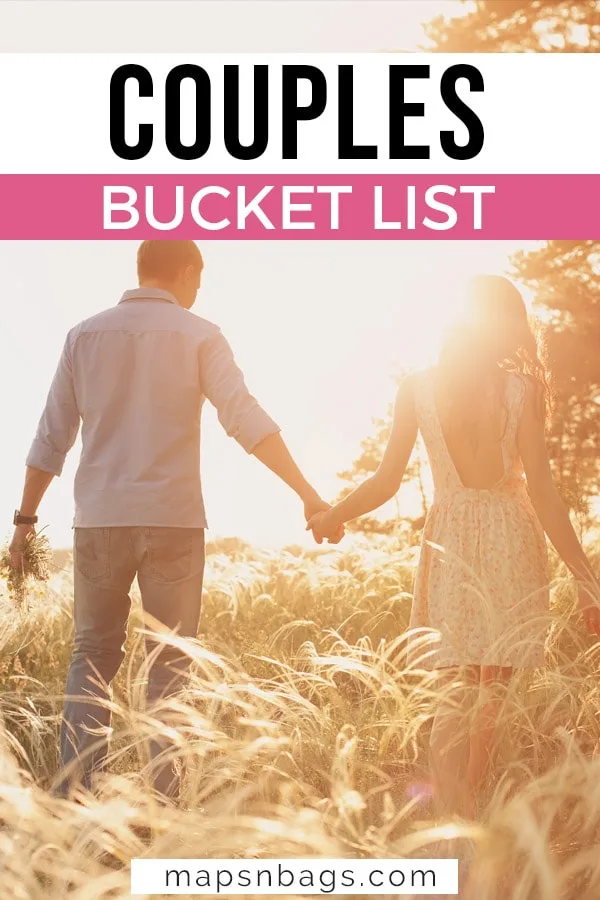 Couples bucket list
Go on a Romantic Trip Together
If you want to experience new places together, there's no better way to level up the bonding in your relationship.
Plan a trip to Ireland, go to Paris, travel around Tuscany—there are incredibly romantic cities to visit in Europe. Alternatively, visit fantastic places in the USA–either, you'll have a fantastic time together!
Fruit Picking
Why isn't fruit picking more of a thing? Not only do you get to have a great conversation, but you'll walk away with delicious fruit that you can enjoy together!
All-Day Hike
Nothing can bring two people together quite like the great outdoors. You can take your time hiking through a scenic area, and enjoying each other and the view!
Better yet if you can head over to a national park with incredible landscapes. For instance, there are some pretty easy hikes in Banff.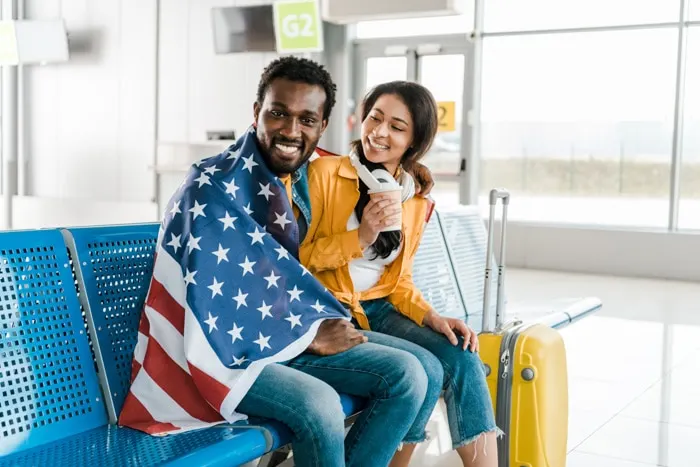 Zipline
For all of the adrenaline junkies out there—zip lining is sure to get the blood flowing. You'll have a heart-thumping good time blasting down a zipline.
Go to the Beach
Who doesn't love putting their toes in the sand?
Going to the beach is an excellent adventure because you can plan everything to the last detail, or simply just show up and appreciate the crashing waves.
Climb a Mountain
Climbing a mountain can certainly put your teamwork to the test. Imagine the feeling of satisfaction once you summit.
Don't forget to take a photo so you can remember this forever!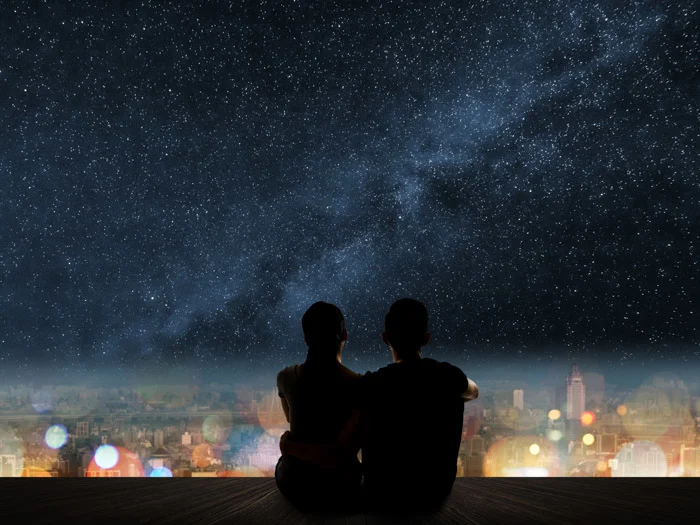 Romantic Nights In
Nothing says love like a romantic night in! You can cozy up and enjoy an evening just the two of you. No people. No lines. Just the two of you being together.
Board Games
Board games are an excellent way to have a bit of fun and keep things light. Play your favorite board games from childhood or perhaps learn a new one together!
Movies in Bed
Curl up in bed and watch your favorite flick! This sounds like the ultimate night-in for people who want to avoid a crowd and simply just enjoy each other's company.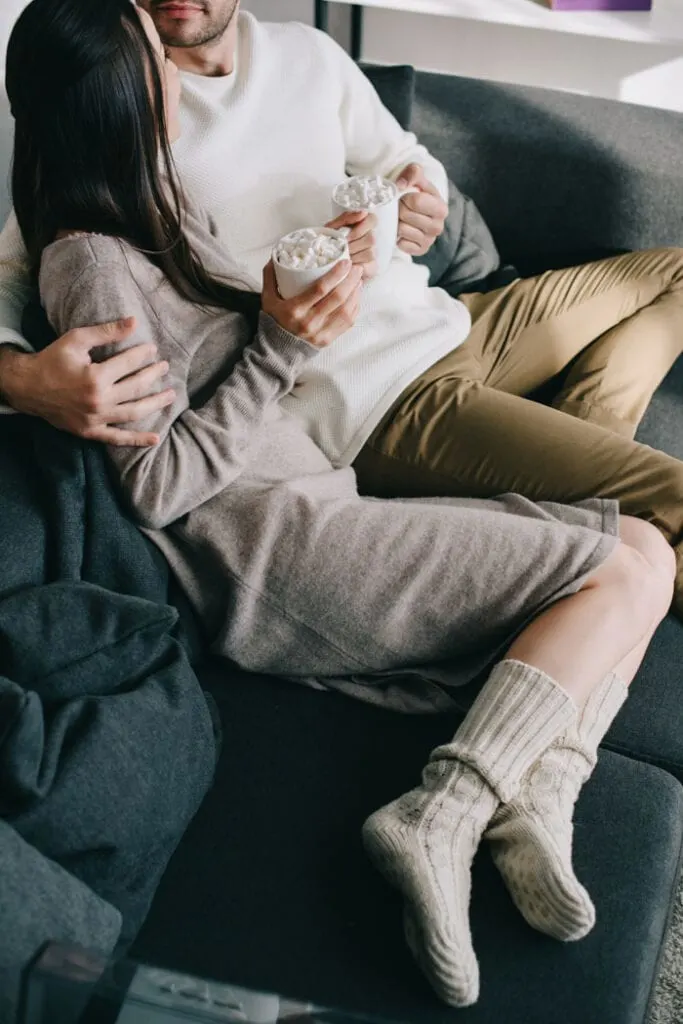 Dinner for Two
Whether you love to cook or can barely boil water—creating your very own dinner for two is such an exceptional experience for a couple. Cooking together can be loads of fun, too!
Stargazing
This classic summer date idea is just so romantic. Toss your favorite blanket on the ground, pour your favorite wine, and snuggle in close!
Backyard Camping
If you have a tent and a sleeping bag, then you have the perfect night-in adventure!
Camping in your backyard is a simple but oh-so-sweet way to experience the outdoors without really going anywhere!
Staying in a Secluded Cabin
The great America has no shortage in charming cabins for two. So why not book a romantic stay in a secluded area surrounded by nature and enjoy each other's company?
We're sure there are tons of lovely places in your state, but you might want to check out these romantic cabins in Texas for some inspiration!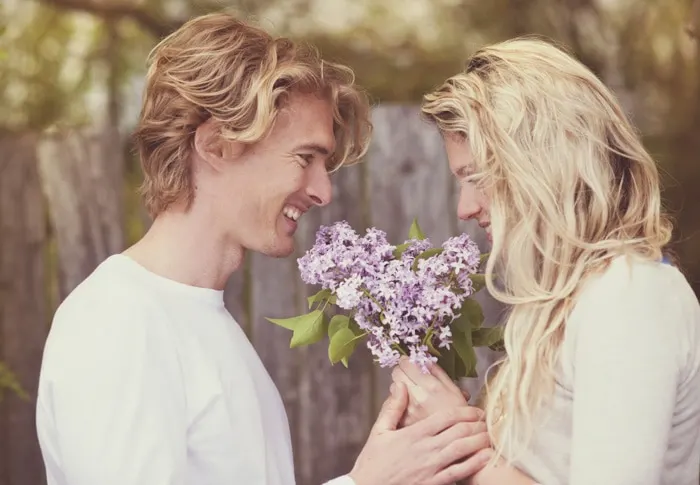 Memorable Date Nights
Do you enjoy out-of-the-box experiences? Then you have to be sure to do some of these amazing experiences together!
Concert
If you love to rock out, then there's really no better date than to dance and sing your heart out at your favorite show. Pick your favorite band, or even try something new!
Fancy Restaurant
Many people go out to eat on dates, but everybody should try an uber-fancy restaurant at least once in their life!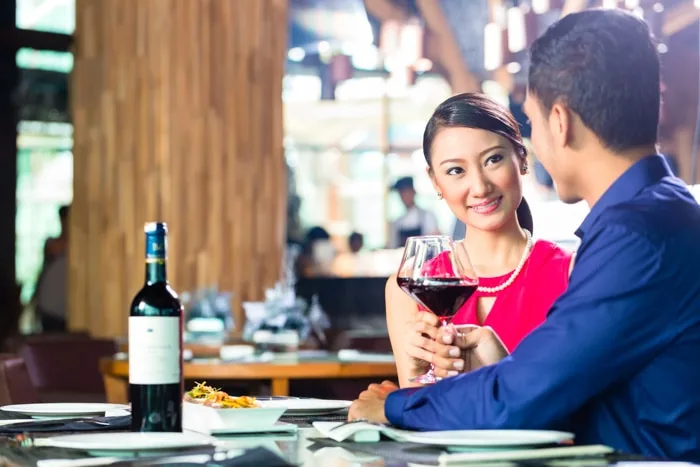 Drive-In Movie
Keep it old school by experiencing a drive-in movie! What better way to snuggle up and enjoy a movie? The best part is that you'll be tucked away in your own car, so there's even more privacy.
Moonlit Picnic
If you really want to experience romance, then try a moonlit picnic. While this is usually an excellent go-to day date, there's something a little more particular about experiencing it at night.
Visit a Hot Springs
Hot springs are a great romantic getaway that you can enjoy all year long! Hop right in and appreciate nature's hot tub.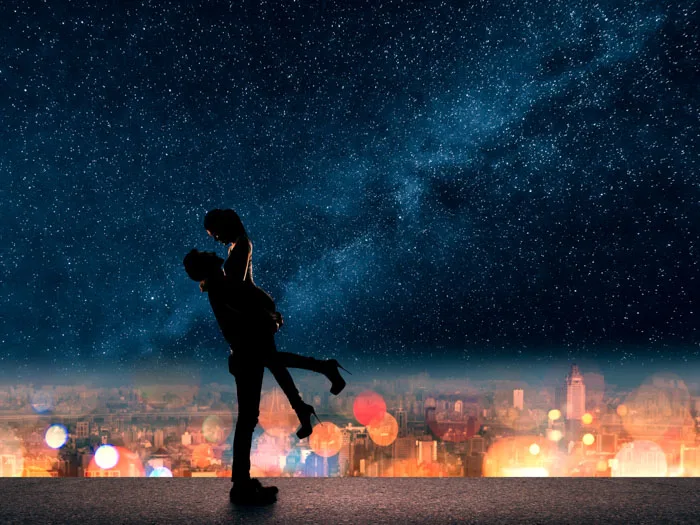 Scuba Diving
Scuba diving can be an excellent way to experience something you never have before. This out-of-the-box date is sure to bring the two of you a little closer together.
Day Dates
Day dates are so underrated! Check out some of these fantastic ideas that will definitely be one for the books!
Skydive together
There is nothing better for a relationship than having adventures together.
That's because it makes that moment stick with you, and because you experienced it with someone special, it levels up the bond between you two!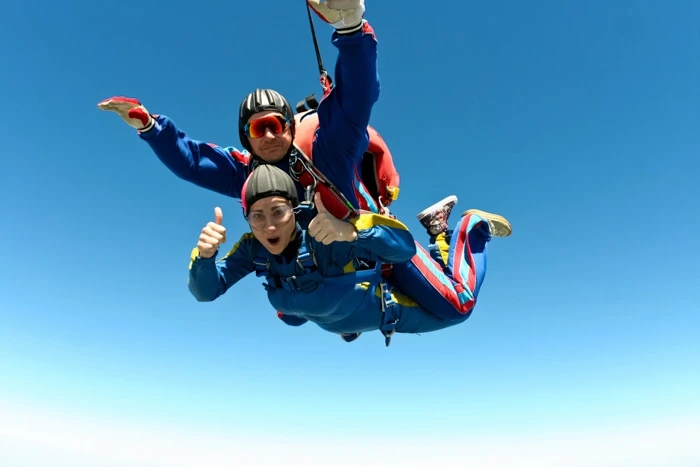 Hot Air Balloon Ride
See the city from a fantastic view by riding in a hot air balloon. Some hot air balloons even offer champagne for riders to enjoy.
Ice Cream Tour
Do you love ice cream? Of course, you do! Spend an entire day, sampling all of the delicious flavors in and around your city.
A Simple Walk
Never underestimate how pleasant just a walk can be. It's a great way to get to know someone or reconnect with your favorite person.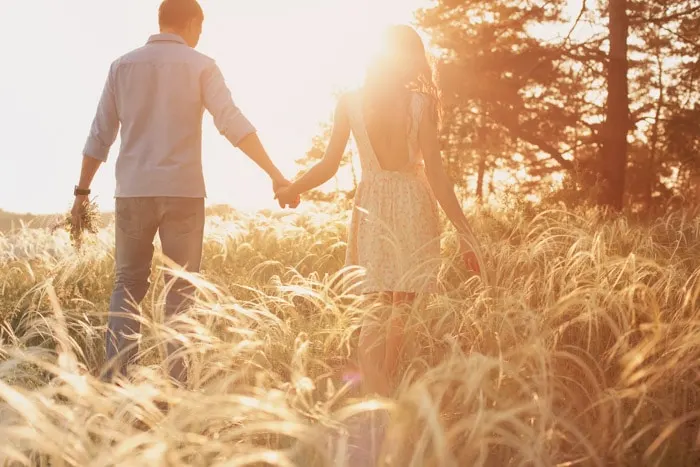 City-Wide Scavenger Hunt
A city-wide scavenger hunt can be so much fun! Some cities actually offer this, but if not, you can easily craft your own. You can make it as sweet and romantic as you like.
Cloud Watching
Spending time with your significant other doesn't have to be fancy. In fact, cloud watching is a great way to get close and have a fun time. Look up at the sky and see what happens!
Silly Fun
If you and your lover appreciate silly—then you definitely don't want to skip these suggestions. You are sure to laugh and smile through it all.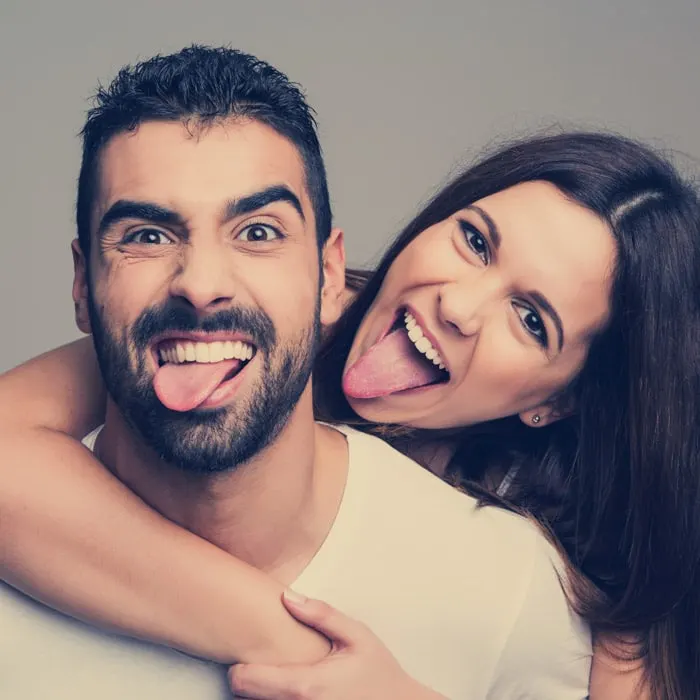 Thrift Store Shopping
A lot of fun can be had at thrift stores. You can find the best/worst outfit for each other or even the best gag gift. You are sure to laugh your faces off.
Close Your Eyes and Choose
Not sure what you should do for a date? Let it be random!
Start by having each other close your eyes and choose a variety of things to enjoy, such as the dinner, movie, and dessert. This can definitely get as wild as you like it to be!
Pillow Fight
What may start as an invitation to go to bed can quickly turn into a fun pillow fight!
You may want to make sure both parties like the idea of playing it, otherwise, your significant other might be caught by surprise and not like it.
All is fair in love and pillow fights!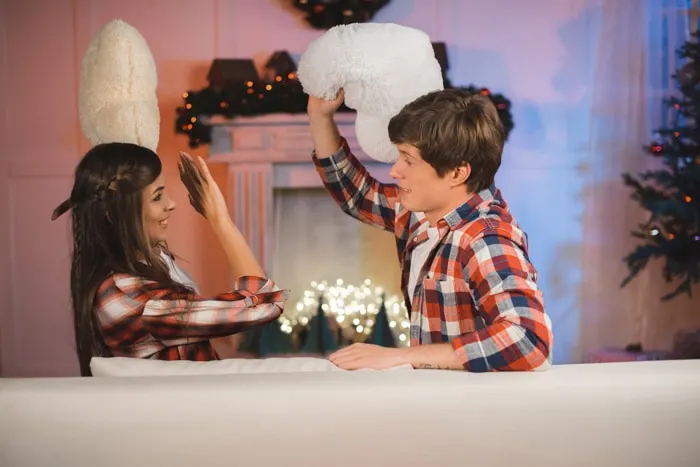 Charades
If you love getting silly together, charades are the game for you! Take turns guessing what each other is trying to portray—but remember—no talking!
Water Gun Fight
It's impossible not to enjoy yourself during a water gunfight! Load up drench each other. Just try to be the one with the best aim!
Photoshoot
Every couple should have a few pictures together.
Plan a fun photoshoot with ridiculous props to make your experience a little different than the rest! You are sure to look back on these pictures and smile.
No matter how you choose to spend your time together, the point is that it doesn't always have to be costly or elaborate.
The main thing is that you're together and enjoying each other's company. So, get out there and start checking things off of your couple's bucket list!
About the author of this bucket list for couples
Lana Otoya – Dating Coach at Millennialships.com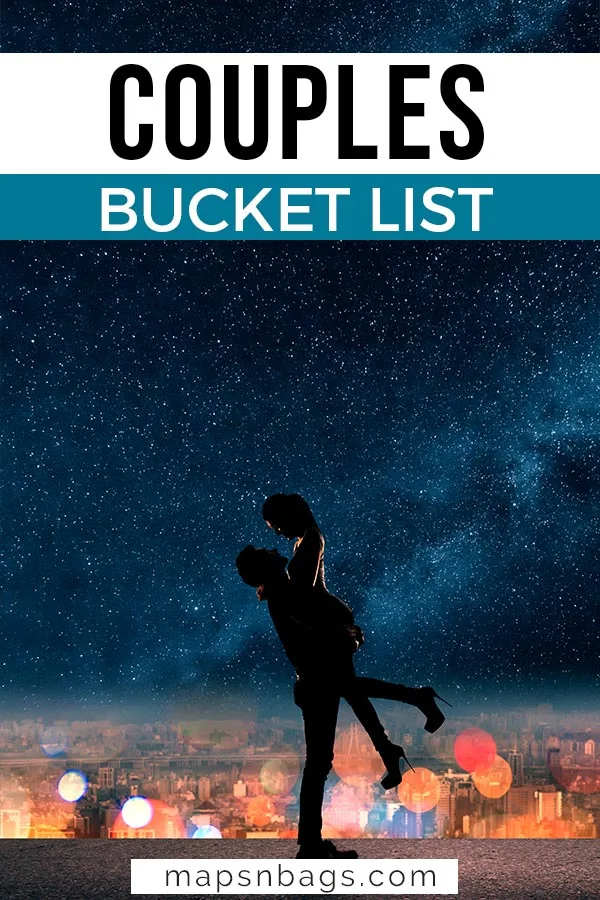 Our best travel tips & resources:
Here're our all-time favorite travel tips & resources so that you can save money and plan your travel logistics hassle-free! For more travel resources, check out our
travel tips.
Saving money: Fly on offseason, winter (not Xmas or NYE), Tuesday, or Wednesday! According to experts, these are the cheapest days to fly.
Travel insurance: Before you leave for your trip, make sure you have a valid travel insurance policy because accidents happen on the road. We have been paying for Safety Wing travel insurance for a little over a year now, and we happily recommend them to our family and friends.
Accommodation: We usually stay in mid-range comfy hotels or private rooms in hostels. These are the sites we use to book accommodation: Booking.com for hotels (excellent flexible cancellation policy) and Hostelworld for hostels (low deposit and easy cancellation).
Tours:We absolutely love booking guided tours with locals to get a history lesson while sight-seeing, especially food tours and walking tours! We book all of our tours using Viator and GetYourGuide.
Transportation: We use Google Maps to figure out how to get around a place using public transport. When we book a rental car, we always use Discover Cars to find the best deal.