The US is a great land with all sorts of landscapes: incredible deserts, jaw-dropping waterfalls, paradisiac beaches, and lively cities.
That's why this USA travel bucket list has fifty items and not only a few spots as usual. We asked experts what the best places to travel in the US are and for that reason believe me: this US bucket list is remarkable!
The best places to visit in the US, amazing foodie experiences, breathtaking adventures, inspiring road trips, and more, much more!
This US bucket list has it all! And the best part about it? It's jam-packed of insider's tips!
So be sure to send this list to your boy/ girlfriend or friends and plan your next trip around America. One thing is for sure: You will definitely find something that you both will love!
Want to know the best places to visit in USA? Read on!
USA Travel Bucket List – The Best Places to Visit in USA!
1. Hike the Angels Landing at Zion National Park
If you ever find yourself in the state of Utah, you should definitely make time for exploring Zion National Park.
More specifically, for hiking one of the prettiest and challenging routes in the park called Angels Landing, this a fantastic USA travel bucket list item. However not for those who have a fear of heights!
Before starting the hike, please make sure you have plenty of water and snacks with you in a backpack.
Officially the route is only 4 km/ 5 miles round; however, the elevation is 1,488 feet, so a good condition is recommended.
Summer and fall are the best months as it can get extremely dangerous and icy in winter. But spring is by far the best season to visit, making it a great spring break vacation spot.
The free shuttle bus will take you straight from the visitor center to the start of the hike. It is possible for many who are scared of heights to hike to the Scout Lookout point for some fantastic views.
However, to reach the top, it is only for those who genuinely have no fears as there are sheer drops and the smallest single pathway up to the top. Make sure to use the chains along the way to help.
Reaching the top shows the most breath-taking views of Zion National Park.
Find a spot to sit down and give yourself some time to truly take in all that you can see, as well as being proud that you just climbed up the challenging, mentally and physically, route to the top.
But to make your trip complete you will want to stay in a unique place. Read TripAdvisor reviews.
Out of our 2-week road trip through the US, hiking Angels Landing was the best thing we did! Zion NP is one of the best places to visit in USA for sure!
Zoe at Together in Transit
2. Road trip down the Florida Keys
One of the iconic road trips in the US is to the end of Highway 1 on the east coast down the Florida Keys to Key West and the southernmost point in the USA.
This highway passes through small islands and long bridges that make it such a memorable drive.
Each of the small communities along the journey from Key Largo (made famous by Humphrey Bogart and Lauren Bacall) to Key West has a beach town kind of vibe, but Key West stands out as a party town and collector of odd characters.
Key West has attracted authors like the hard-drinking Ernest Hemingway and the children's author Judy Blume. It is the Margaritaville from Jimmy Buffet's song and the presidential retreat of Harry S. Truman.
Along the route you can take a ride on the original African Queen boat from the Humphrey Bogart movie when you are in Key Largo, visit a state park where they mined fossilized coral for the bridges and buildings of the Florida Keys, visit one of the best museums dedicated to diving and visit a sea turtle hospital.
When you reach the end of the road in Key West, you can also get on a boat and head out to Dry Tortugas National Park to the old Fort Jefferson that protected this part of the US waterways.
Take your time because with a road trip down the Florida Keys getting there is half the fun.
Chris at Amateur Traveler
Read next: Summer vacation ideas in the US
3. Enjoy some jazz in Harlem
Harlem, in New York City, is one of the most culturally rich neighborhoods in the city, which makes it one of the best places to visit in USA.
In the early 1900s, African-Americans began to flock from the south in great numbers driven by industrialization and economic opportunities in the north leading to the cultural movement known as the Harlem Renaissance.
This movement greatly influenced the arts; literature and especially music.
The world of music was considerably amplified with the enrichment of artists like Chuck Webb, Louis Armstrong and others who, besides delivering electrifying performances, also lay the foundation for multiple musical genres.
Nowhere is this creativity as visible today as in Harlem's great jazz clubs.
Many African-American musical artists started their careers at The Apollo Theater since it opened in the 40s; Ella Fitzgerald, Billie Holiday, The Godfather of Soul, James Brown and Gladys Knight.
The theater remains one of New York's great art venues. On Amateur Night, happening most Wednesdays, you might catch an up and coming star in the making.
My favorite brunch location The Cecil on 118th Street which has now merged with Minton's Playhouse next door – Great place for hot food and cool jazz. There are lots of places to listen to jazz in Harlem. Picking just one is difficult. They're all good.
Minton's has been around a long time and is excellent for food and shows. Other venues include Gin Fizz Harlem and Smoke Jazz Club. Red Rooster books exciting performers and has a great band.
Also, you can find relatively affordable accommodation in Harlem. Read TripAdvisor reviews.
So be sure to include this in your USA travel bucket list!
Talek at Travels with Talek
4. Ride a hot air balloon in Napa
Napa, the name is well-known for one thing, and honestly, that's what I was aware of too. Wine tasting in Napa Valley was an experience I was looking forward to during my 1.5 days in the city. But guess what?
Napa, one of the most romantic getaways in the United States, had a better surprise for me.
While roaming around and searching for the best breakfast, we saw a flyer about a hot air balloon ride. And instantly, we were like, we want to do it!
Looking at those beautiful wineries when the sun is about to spread light would be an experience, we thought. While driving back, we visited their office and luckily they had a couple of cancellations to fill up for the next day early morning ride.
We literally jumped in. After talking details and expected experience, we booked ourselves a hot air balloon ride in Napa.
Next day, we left our (epic) resort early in the morning and went to the place where we were supposed to meet.
The balloon ride was scheduled at 6:15 am, and we were supposed to report before an hour or so. But when we reached the meeting point, bad news was waiting.
Due to bad weather, balloon ride in Napa was not possible, but it was happening at another location. We were asked to board into a minibus which drove us for 2 hours to reach the destination.
And when it started, we just forgot about all the disappointments about not being in Napa. Ultimately, everything from the top looks beautiful, especially when you get to ride in a hot air balloon – one of the top items in our USA travel bucket list!
Here is a visual treat of the experience….And I am sure now you know why hot air balloon ride in Napa should be on your bucket list too.
Bhumika at An Optimistic
5. Explore the Maroon Bells
The Maroon Bells near Aspen, Colorado are often praised as the most scenic and the most photographed mountain peaks in the United States. If you have seen pictures of this place, you'll quickly understand why.
However, even the most jaw-dropping images don't do justice to the extraordinary beauty of these famous mountain peaks. You really have to visit Maroon Bells to truly appreciate how special this place is!
It also looks completely different depending on the season. Probably the most special time to visit is September when aspen trees turn bright yellow.
The Maroon Bells can only be visited from around mid-May till November, as the road is closed in winter.
You can hike there in winter, but it's a 12-mile hike, so certainly not for everyone. Since the Maroon Bells are so popular during summer, the road is closed for most traffic during the day.
So you either have to come early in the morning, late in the evening, or take a shuttle.
Good news: You don't have to walk far to see the iconic landscape – it's just a few steps from the car parking. However, if you want to explore this beautiful area properly, I strongly encourage you to take a walk along the Maroon Lake scenic loop.
If you are fit, then make sure to also hike to the nearby Crater Lake. It's also really spectacular and is one of the most beautiful places to visit in USA.
Here you can find more information for visiting the Maroon Bells.
Jurga at Full Suitcase
6. Eat the famous po'boy sandwich
For food and travel lovers, New Orleans is a bucket list destination. There are three steps for the perfect travel experience.
One: travel to New Orleans.
Two: visit Mother's Restaurant on Poydras St.
Three: eat the famous Ferdi Special (the Original) a po'boy sandwich unlike any in the Big Easy.
The Ferdi's special includes their famous ham, roast beef, and debris, mostly bits of beef and au jus. It comes dressed with shredded cabbage, sliced pickles, mayo, and mustard. This po'boy will leave you messy, stuffed, and wanting another.
Mother's is a New Orlean's institution, and a must-visit, first opening its doors back in 1938.
Open seven days a week starting at 7 am, Mother's menu is packed with many tasty eats including homemade biscuits served with proper Southern grits.
Speaking of being packed, Mother's can quickly fill up creating a line out the door and down the block. Make sure to get there early.
The staff at Mother's is warm and friendly exhibiting true Southern hospitality. While in line you'll have a chance to review the menu to place your order quickly.
But really all you need to know is to order the Ferdi Special and come back again each, and every day you're in New Orleans.
Amber at With Husband in Tow
7. Explore the Hearst Castle
There is a proper castle and estate built upon a hill on the California coast that feels like it's in the middle of nowhere.
Roadtrippers who pass it on Highway 1 every day can't help but stop to stare, not only because of the beautiful estate but also because it has Zebras freely roaming through the grounds by the roadside.
Hearst Castle, or Casa Grande as its owner William Randolph Hearst called it, casts an assuming shadow over the California coastline at San Simeon.
Built between 1919 and 1947, the estate consists of the main castle, three "guest" bungalows fit for royalty, two breathtaking swimming pools, a theatre, and acres of gardens.
William (a media magnate and grandfather of actress Patty Hearst) was in love with antiques and European art.
Every nook and cranny of the buildings is jam-packed with ancient art, and Spanish ceilings removed from 15th-century castles and fitted at Hearst Castle.
There are so many antiques that it's hard to keep them all straight. The estate was so popular that it attracted famous guests like Cary Grant, Charlie Chaplin, Buster Keaton, and Greta Garbo.
It's best to book the tour tickets online to ensure you get the tour you'd like, and our recommendation is to go on the Evening Tour, where you'll see actors dressed in the 20s and 30s attire preparing for a party.
It adds so much to the atmosphere! Click to find out everything you need to know about the Hearst Castle Evening Tour and much more.
Katherine from Bright Lights of America
Read next: 20+ Amazing USA winter destination
8. Have a fun day at Santa Cruz Beach Boardwalk
Ever thought of rewinding the time and see yourself enjoying the roller coaster built on a wooden track, popping corn dogs, and watching band performance on Friday night on the beach? Well, you can do all that in Santa Cruz Beach Boardwalk!
Located in the small town of Santa Cruz in California, overlooking the Monterey Bay, lies one of the coolest places to visit in the US. Founded in 1907, it's the oldest amusement park in California.
But don't let the age fools you, every facility, every ride, and every stall are very well-maintained and modern.
With over 40 rides in operation during summer, Santa Cruz Beach Boardwalk is definitely one of the best destinations to add into your USA bucket list.
In summer, there are Free Movie Night on every Wednesday and Free Band Performance on every Friday night.
Note: To be honest, one day is not enough to explore all of this amusement park, unless you visit in the early morning and leave at night. This is due to the vast crowds throughout the summer.
If you're visiting, you should know that the sea breeze is icy, and is blowing all the time strongly. It's uncomfortable for some people who're less tolerant towards coldness.
There are many motels, hotels, and even hostels in the area, but I highly recommend the Continental Inn. Walk distance to lots of attractions, including the Santa Cruz Beach Boardwalk.
Anyway, this town is literally one of those bucket list places to visit in the US, so don't miss it!
Yen at Swing Abroad
Pssst: Organize your trip with our FREE travel planner! Subscribe to Maps 'N Bags newsletter and get access to our private library jam-packed with this and other freebies. Subscribe!
9. Hike the White Mountains National Forest in the Fall
There is nothing more classically New England than exploring the White Mountains National Forest in the fall. (After all, this is one of the best fall vacations in the US!)
With the trees bursting with reds, oranges, and yellows it is like you've entered another universe.
Auto-touring the White Mountains National Forest is the best way to begin your journey. Start your day in North Conway, NH by grabbing breakfast at one of the local joints, and make sure you get some REAL maple syrup!
Then jump on the Kancamagus Scenic Byway for some of the best views in the area. Built throughout 22 years, it was first opened to the public in 1959. It has been a favorite for leaf peepers ever since.
Depending on traffic and the number of stops you make along the way – and you should stop every chance you get – this 34-mile journey can be an all-day activity.
Bringing snacks, plenty of water, and a picnic lunch is highly recommended. Make sure you have a full tank of gas as there are no services along the road.
Must-sees: Two hikes I recommend along the Kanc are the Sawyer Pond Trail (around 9 miles round trip) and the Sabbaday Brook Trail (about 1 mile out and back).
At the end of the day, you'll end up in Lincoln, NH a charming tourist town with plenty of good food and attractions for the whole family.
Retha at Roaming Nanny
10. Go hiking or get a frosty cold beer at Moab
Moab, Utah is very dear to my heart. I am lucky enough to live only six hours away, and after having it in my US bucket list for so long, I finally packed up my car and went.
This was my first solo adventure and was certainly not without its difficulties, but the beauty of Moab made it incredibly worthwhile.
Moab is one of those cool places to visit in the US, and it happens to be home to two beautiful National Parks, Arches, and Canyonlands.
They are so vastly different and make Moab a great place to visit. However, there is much more to this little town than just National Parks!
Moab is also home to Dead Horse Point State Park, which can easily be added to a day at Canyonlands.
There are also many other free hiking trails, like the Corona Arch Trail or the Mill Creek Trail, which leads to a little swimming hole. Perfect for a hot day!
Summer is the absolute worst time to go, so of course, that is when I went. The best times to visit are Spring and Fall. Whenever you go, make sure to bring lots of water, sunscreen, and good hiking shoes.
For a frosty cold one brewed right in town, head to Moab Brewery, or visit Fiesta Mexicana for tasty Mexican food. Don't miss Moab Garage Company, a cute coffee shop and ice cream parlor with a Biergarten hidden in the back.
Stay comfortable and close to the action at Expedition Lodge. Click here to read TripAdvisor reviews.
A weekend trip to Moab is always a memorable one, so what are you waiting for?
Shelby at The Wayfaring Foodie
11. Ride the 17-mile drive
The 17-mile drive in the Monterey Bay area in Northern California is an absolute must drive for anyone that enjoys nature.
One of the best places to travel in US, the 17-mile drive is famous for its stunning views of the Pacific ocean, great trees like the lone cypress, the restless sea pounding on the rocky coastline, golf courses, giant trees of Crocker Grove and much more.
For your visit, start the drive at the 17-Mile exit on Hwy 68 (follow your favorite Maps app). Enter the Pacific Grove gate by the Spanish Bay.
Keep right, towards the Pacific Ocean, heading west and then south in a counterclockwise direction. Starting at Restless Sea and Point Joe, head south, stopping at each point offering its own distinct experience.
Definitely stop at the lone cypress, probably the most photogenic tree anywhere. The visitor center, lodge and market place are the perfect stop before heading inland.
The inland drive is entirely different but equally mesmerizing, with its tall tree groves and world-class golf courses. While you're in the area, I would highly recommend a few more cool places to visit:
The white sand beach of Carmel-by-the-Sea is fun for the whole family and has gorgeous sunsets.
Carmel-by-the-Sea's main road is lined with charming cottage style shops, art galleries, and fabulous restaurants.
The unique 'Denis the Menace' park.
The drive along Hwy 1 (heading north) and 101 (heading south) along in the coast offers drop-dead gorgeous views of the Pacific. Allow lots of time for the many viewpoints.
There is so much beauty to admire, my top two recommendations are (a) come with plenty of time at hand and (b) bring warm clothes because it's always cold here.
Enjoy nature's marvels.
Jyoti and Nirmal at Story at Every Corner
12. Spend New Year's Eve in Key West
New Year's Eve is a festive time in the United States as it is around the world, a time to ring in the New Year with the promise of new beginnings.
And one of the most fun places you can ring in the New Year is in Key West, Florida — the last stop on Highway A1A, at the Southernmost Point in the USA.
Located just 90 miles from Cuba, Key West is the last stop in the Florida Keys, and home to sun, sand, pirate history, and many a colorful character.
If this is your first time to Key West, New Years is a great time to visit. The celebration used to go unnoticed except by the revelers who were there.
It wasn't until it began getting covered by cable news as one of the leading New Years celebration destinations that the party really got started.
The entire town comes alive with partiers along Duval Street and the bars the city is famous for. But several bars have a unique way of ringing in the New Year:
A giant conch shell is lowered from on top of Sloppy Joe's Bar;
A Pirate Wench is lowered from the mast of a tall schooner ship at the Schooner Wharf Bar at the Historic Seaport;
The drag queen Sushi is lowered from the balcony of the Bourbon Street Bar on Duval Street, in a giant lucite high-heeled shoe filled with champagne bubbles.
It's so much fun to see and be part of the celebration. In recent years, a free concert has been held on the Sunset Pier at the Ocean Key House, and their twist on celebrating includes lowering a wedge of key lime at midnight!
Your New Years hangover is easily cured with some coffee of Cuban Coffee Queen, or a tall Bloody Mary or fresh squeezed orange juice from Pepe's Cafe.
Then everyone is back at it again by the afternoon, after a refreshing snorkel or swim. There are countless quaint B&Bs to stay in like Simonton Court or the Heron House in Old Town, but everywhere fills up quickly.
Key West is a great way to celebrate New Years but make your reservations at least 4 months in advance.
Lori at Travlinmad
13. Learn About the Missions in San Antonio
Texas is home to a large number of cities worth a visit, but my absolute favorite is San Antonio.
Visiting the city of San Antonio with its romantic River Walk and historical missions has always been one of my favorite things to do in the Texas Hill Country.
While the city is most famous for its infamous Alamo, there are actually six historic missions in San Antonio that together make up a National Historical Park, appropriately called San Antonio Missions – definitely must visit places in USA.
Mission San Jose is the most significant mission in San Antonio. Inside its exterior walls, you can feel what it must have been like to live during the time because so much of San Jose is still intact.
You can see local Native American living quarters, the church, workshops and more. Mission Concepcion is my favorite mission, and I'm not alone because it's been declared a UNESCO World Heritage Site.
It's the oldest unrestored mission in the country, and the small chapel is frozen in time.
Of course, a visit to the missions wouldn't be complete without the iconic Alamo. The Alamo played a critical part in Texas history, with nationally known figures like James Bowie, Davy Crocket, and William Travis.

The Alamo's is located right downtown next to historic hotels like The Menger and Crockett Hotel, or choose any of the many hotels on the River Walk. Like everywhere in Texas, you'll need a car to get around.
The missions are spread out across San Antonio.
Erin at Sol Salute
14. Hike in Joshua Tree National Park
There's something so striking about the Joshua tree. It's not just its unique shape – it's also the way it has such vitality in the middle of the desert.
And so, spending some time hiking amongst them in Joshua Tree National Park is an exceptional experience, making it a top place to visit in the US. Be sure to add it to your bucket list travel ideas list!
One of the advantages of the park is that it's easily accessible from Los Angeles and there are great glamping options to stay near the park.
Yes, you can easily go glamping in Joshua Tree!
If you're coming from LA, I would recommend a two-day trip including travel time.
The best way to experience the landscape is by doing some hiking in Joshua Tree National Park.
You may be a bit limited in the peak of summer because of the heat, but the rest of the year you can check out a few different parts without too much hassle.
My favorite hike is the Lost Horse Mine because you'll see some of the best Joshua trees – plus some of the old gold mining heritage. Another walk I would recommend is the Lost Palms Oasis, where you'll see some unique fan palm trees.
Even if you are not too keen on hiking, there are some areas where you can do a gentle walk to see some great views. Check out the Cholla Cactus Garden, Jumbo Rocks, the Hall of Horrors, and the Hidden Valley.
On a practical note, keep in mind that there are no shops or restaurants in the park so you'll need to take in enough water and food for the whole day, plus any other things you may need in an emergency.
Michael at Michael Turtle
15. Explore the Sequoia National Park
Sequoia National Park is an essential addition to every U.S. bucket list. The park is in California and is adjacent to Kings Canyon National Park. Together, they are home to the biggest trees on the planet.
Redwoods are famous for being the tallest trees, but sequoias are the biggest. Many of the most massive trees have been named, and are found in the Giant Forest area of the park.
One of the highlights of a visit is the easy Congress Trail hike, which visits the world's most massive tree, the General Sherman Tree, before meandering past several other giants, such as the President Tree and Chief Sequoya Tree.
There are also a couple of clusters of trees, called the Senate and the Congress. Another easy hike is Round Meadow, a scenic grassy meadow surrounded by trees, including severable notable sequoias.
At dusk, this is a great place to spot black bears foraging on fallen logs.
Other places in the park to visit include tunnel log, where you can walk through a tunnel cut through a fallen Sequoia, and the Giant Forest Museum, which has interesting displays about these incredible trees.
The Lodgepole area of the park is near the main Giant Forest area. There are campsites, a lodge and a store here and nearby areas.
The park is popular in summer, especially Thursday—Saturday nights, so book as far in advance as possible for campsites of the lodge during this time.
There are several parking areas in the park, but there are also free shuttle buses in summer, which make getting around the main areas easier and hassle-free.
James Ian from Parks Collecting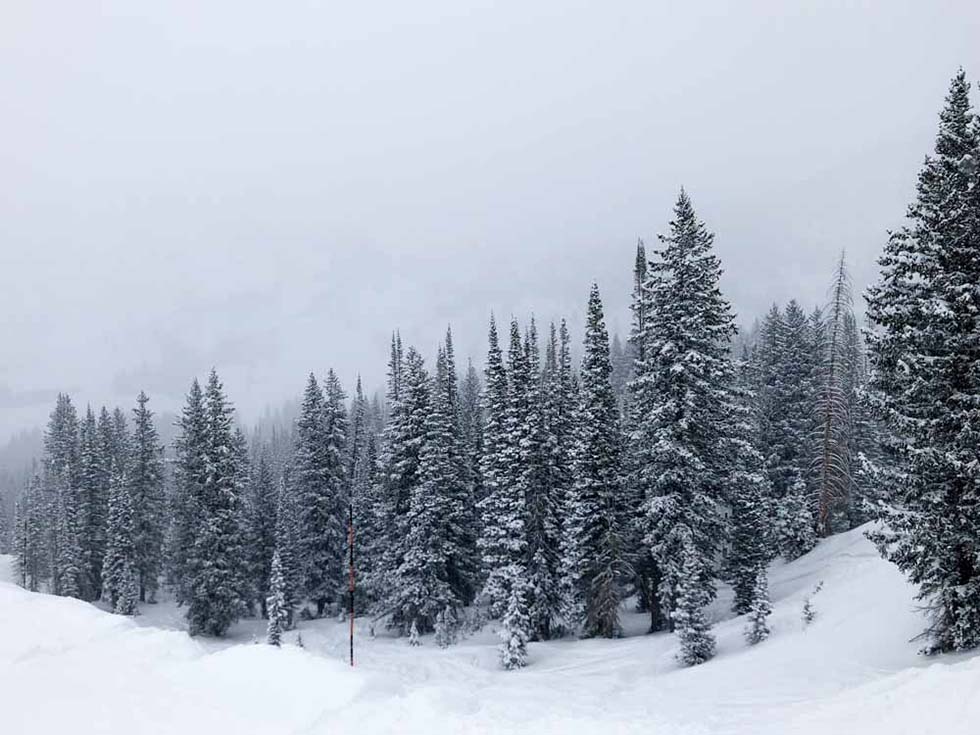 16. Ski in Colorado
Colorado is America's unofficial winter sports capital and the undisputed number one destination in the US for skiing and snowboarding.
With a staggering number of mountains over 10,000 feet, high altitude conditions allow for longer seasons and better snow than anywhere else in the country.
While most states savor summer, in the Rocky Mountains, locals pray to the powder gods from November through June for cold-weathered fun.
With 25+ resort areas spread across the Front Range, whether you're a newbie to the slopes ready to conquer the bunny hill or an expert shredder with your sights on the moguls and backcountry, Colorado is home to some of the largest and most well-known resorts in the world.
Making Vail, Aspen, Telluride, and Breckenridge the top four of many outdoor enthusiasts bucket lists.
Beyond skiing, there are plenty of other family-friendly winter adventure sports to try from snowshoeing and ice climbing to snowmobiling and even dogsledding.
If adrenaline sports aren't your thing, the state is also known for tons of natural hot springs and plenty of places to apres thanks to the explosive brewery culture.
One thing's for sure though, a gondola ride over the Rockies on a perfect bluebird day is something everyone should savor at least once in their lifetime.
Lauren at The DownLo
Read next: One day in Dallas itinerary
17. Admire the Niagara Falls
Niagara Falls is located on the border of the USA and Canada and can be visited from both sides by crossing a bridge over the Niagara River and going through immigration.
The US side is based in Niagara Falls State Park and can be visited 365 days a year, the US side also has 2 out of the 3 waterfalls.
There is so much to see and do, and it's a trip that everyone should add to their bucket list. I visited in September and had a beautiful day, the views were, and there weren't too many people there.
One of the highlights for me was the boat trip, that was so amazing. You get a plastic poncho given to you when you get on the boat, and you do need it as the boat gets so near the falls.
It was so good to get close to the falls and to experience the force of the water. Everyone on the boat was just screaming and laughing at how wet we were getting!!
You can also get close to the falls by doing the "Cave of the winds" where you go into the gorge and close to the falls, walking on wooden walkways and close to the Bridal Veil Falls.
It is also worth staying at the falls past dark, as the falls are illuminated every day of the year, a sight undoubtedly worth seeing.
Clare at Travels in Peru
18. Skydive in Hawaii
Skydiving is usually up there as one of the craziest bucket list items to have on your list. And Hawaii tends to be a bucket list place on a lot of lists as well.
But skydiving in Hawaii, over the North Shore, is even more bucket list-worthy. If you're going to jump out of an airplane, what better place to do it than over the island of Oahu, Hawaii.
Not only you have a thrilling experience that is skydiving, but you'll have the most beautiful views as you are heading back down towards the ground.
We found an excellent skydiving company located on the North Shore, and they took great care of us, they went through all the safety and made us feel good about the process.
Their jumpers who tandem dive with you and even allowed us to decide how we would jump out of the plane. I chose the backflips!
If you're looking for a real bucket list experience, check out skydiving in Hawaii!
Sara at Our Kind of Crazy
19. Learn About American History at Ellis Island
Ellis Island played such a crucial part in the history of the United States that it should be on your bucket list of US landmarks. It's best to buy tickets to Liberty and Ellis Island online in advance as they can sell out.
Boarding the ferry from Battery Park, it's a quick ride to Liberty Island. I got to see up close the Statue of Liberty, like many immigrants sailing into New York Harbor. But what about those immigrants and their stories?
The next short ferry ride took us to the Immigration Museum on Ellis Island with fantastic views of Lower Manhattan in the background.
We entered the main building into the baggage hall. The museum's first floor details the history of immigration in the United States.
We learned how New York was built up and how immigration in the country grew.
There is a lot to read so it can get quite tedious for younger kids, but lots of old pictures and artifacts tell the story really well. On the second floor is the Great Hall, where immigrants started the landing process.
Most came to a country they knew nothing about, leaving their family behind. Some were successful in landing in the United States, others were returned home, or worse.
Examination rooms hold heartbreaking stories of people arriving with nothing more than a promise of a better life.
My only regret is that I did this tour on my last day in New York and couldn't stay longer.
Emma at Forever Lost in Travel
20. Drive the Route 66
If you like road trips, then it's likely that Route 66 is near the top of your bucket list and for a good reason.
It's one of the oldest and most iconic routes in the US, and if you drive all 2448 miles, then you'll pass through 9 very different states and get a look at some of America that is bypassed if all you do is visit the typical tourist cities.
As well as the different landscapes, there's a vast variety of experiences that you can have when driving the road too.
You can go back to the quirky neon filled towns, discover the historical cities, find abandoned ghost towns or explore the nearby National Parks.
Route 66 actually passes right through the Petrified Forest National Park, and the Grand Canyon is nearby too when passing through Arizona.
One thing that I recommend is staying at the smaller motels along the road. It can really help you meet the people who keep the route going and spending dollars where it counts.
To get the most out of your road trip try not to rush it. 3 weeks is a good amount of time for the whole journey but if you have a little less time just choose a small part of the road.
Also, get some good guidebooks, to know what you're looking for and to help you stay off the Interstates too – it can get complicated if following a Sat Nav.
Kirsty at Lost in Landmarks
21. Hike the Grand Canyon
Many visitors to the US have Grand Canyon on the top of their bucket list, and the Grand Canyon does indeed deserve to be high on anyone's bucket list.
However, many visitors don't realize that hiking at the Grand Canyon is even better than just seeing it from observation decks.
There are many trails at the Grand Canyon that allow hikers to either hike around the Grand Canyon or hike deeper down into the canyon with the option to walk from "rim to rim."
These Grand Canyon trails provide an alternative view of the Grand Canyon that most other visitors simply will never be able to see.
As hikers go deeper down into the Grand Canyon, they are greeted by breathtaking view all the way down to the Canyon floor.
Even if someone only hikes a few hours down, the landscape changes dramatically, and there are many fantastic photo spots along the hike.
Tips to hiking at the Grand Canyon:
Research which hikes you want to do. Multiple walks have different views and different difficulty level;
The best time to hike the Grand Canyon is in the spring or fall when the weather is not too hot or cold, and there is no ice on the ground;
Bring adequate water and sun protection when hiking at Grand Canyon. Many hiking-related deaths are due to dehydration and overheating. The temperature at the bottom of the canyon is much higher than from the top;
Assess your own fitness level. Since all the hikes at the Grand Canyon start from the top, it's easy to go down but hard to come back up.
As long as you exercise caution and be adequately prepared, you will be amazed at your hiking experience in the Grand Canyon.
Serena at Serenas' Lenses
22. Let Your Inner Child Come Out to Play at Disneyland
A USA bucket list cannot be complete without Walt Disney World. This epitome of many childhood fantasies, Disney World, is full of family fun, excitement and turkey legs!
Head to Orlando, rent a villa and vacation in style – head to the theme parks, become an astronaut at Kennedy Space Center, eat to your heart's content on International Drive and catch a show at Universal CityWalk.
The Magic Kingdom is where you can see the iconic Disney castle, stroll down Main Street and try a Dole Whip. Ride the famous Pirates of the Caribbean ride and brave the Haunted Mansion.
You can meet the characters around the park and enjoy a fabulous meal at the Be Our Guest themed restaurant.
Looking to spend some time with animals? Head to the Animal Kingdom and get up close and personal with animals from around the world.
Travel around the world at Epcot, making sure you try some of the local dishes in each 'country' you visit – Macarons from Les Halles Boulangerie & Patisserie in France and Pork and Vegetable Egg Rolls from Joy of Tea are my favorite!
Don't forget to head to Disney's Hollywood Studios where you can visit the new Toy Story Land and try the Star Wars ride.
If the heat gets too much, head to Disney's Typhoon Lagoon or Blizzard Beach; both fantastic water parks!
Walt Disney World is one of my favourite places to visit in America, and I can't wait to head back and visit more of the unique things to do at Disney World.
Katie at Creative Travel Guide
23. Backpack in Denali National Park
Imagine being dropped off by a large green school bus on a dirt road, handed your backpack–stuffed to the brim–then walking into Alaskan's wilderness.
There are no established trails, so you begin wandering through the brush as ptarmigans run in front of your feet.
You reach an icy river you will follow until you meet its glacial beginning, where a herd of caribou rest on the blue ice.
The road gets smaller and smaller in the distance, and it is only you, and Denali National Park in all of its natural glory. Backpacking in Denali National Park is unlike anything else.
To backpack in Denali National Park, you will need to stop by the Denali Visitor Center to get a permit.
The rangers can help you find an area that matches your experience level, as well as let you know about any dangerous river-crossings or wildlife closures.
While at the Denali Visitor Center you can also pick up your ticket for the bus that will drop you off at your permit area.
If you have a little extra time, I highly recommend visiting the dog kennels where you can meet Denali's sled dogs!
The road through Denali is pretty spectacular as well, continuing on the bus after your backpacking trip allows for entirely new experiences in this incredible Alaskan National Park!
Amanda at Every Two Pines
24. Climb Rocks at Yosemite National Park
Yosemite is one of a must visit places in the USA. Most popular things to see in this national park are giant and old sequoia trees, El Capitan and Half dome granite cliffs.
It is definitely worth to have a USA National Parks ticket if you want to visit Yosemite, this will save you some money.
Yosemite National Park offers accommodation facilities inside the park, camping areas, and parking spots. Roads are well maintained, most of the viewpoints near the road have huge parking areas for cars.
You must park your car and hike in this beautiful spot, see some waterfalls, enjoy forests and well-maintained hiking paths.
Yosemite is definitely a must visit place for rock climbers. The world famous wall called El Capitan is here.
Well-known climber Alex Honnold managed to climb it without using any safety equipment, and there is a new movie about that called Free Solo.
Half dome is another famous cliff with rock climbing routes and the possibility to merely hike on top of it. Definitely add Yosemite National Park to your USA bucket list.
There are a lot of things to do for nature lovers including hiking, camping, fishing, rock climbing and merely wandering around the park. Enjoy it!
Joseph at Nomad Joseph
25. Relax at the North Shore, Oahu
Hawaii is a unique part of the USA known for tropical rainforests, fascinating local culture and of course surfing. The best place to discover all of these things is on Oahu's North Shore.
Just a short drive from Honolulu and Waikiki, the North Shore is a region known for its relaxed vibes, natural wonders, and huge waves.
Most visitors head to the beaches to watch the pro surfers catch the huge breaks of the Banzai Pipeline or go snorkeling with sea turtles in the warm tropical waters.
That's sure to build up an appetite, and the good news is that surf town Haleiwa has lots of fun eateries where you can try local dishes.
Iconic Giovanni's Shrimp Truck dishes up mounds of fresh shrimp cooked with garlic or spicy sauce.
For dessert, you can try Matsumoto shave ice flavored with pineapple and coconut.
If you'd like to swim in a waterfall, you can reach a beauty after a short hike through Waimea Valley. Or for those who want the thrill of speed you can take a zip line tour over the rainforest canopy.
After all that adventure, it's time to relax, and there is no better place to do that than back at the beach. Here you can experience some of the most stunning sunsets in the world as the last rays of the day slip below the horizon.
Katy at Untold Morsels
26. Celebrate Mardi Gras in Mobile, Alabama
You've heard about the wild Mardi Gras parties in New Orleans, but did you know that the tradition originally began about 150 miles further east?
Mobile, Alabama proudly hosts the oldest Mardi Gras celebration in the United States.
Mobile is a bit like a miniature New Orleans in many ways. Both cities were founded by the French, and, even though Mobile is part of Alabama today, it was the original capital of French Louisiana.
Mardi Gras celebrations began in Mobile in 1703, a full 15 years before New Orleans was founded.
It's more family-friendly than the New Orleans version, so if you're traveling with kids who want to experience Mardi Gras, Mobile is a great alternative. Parades are held for about two weeks leading up to Fat Tuesday (Mardi Gras in French).
Most of the parades are organized by mystic societies, also called "orders" or "krewes," whose members ride on the floats and throw candy, colorful beaded necklaces, and Moonpies to the excited crowds.
The final parade, on Fat Tuesday night, is hosted by the Order of Myths. These societies also hold formal masked balls, but those events are generally by invitation only and not open to the public.
But not to worry, there are plenty of celebrations held right out on the streets, where everyone is welcome to join in the fun.
The whole city dresses up in the purple, green and gold Mardi Gras colors, and the parades are the highlight of the year for many locals.
Wendy at The Nomadic Vegan
27. Join the Balloon Fiesta in Albuquerque, New Mexico
Hot air balloon lovers shouldn't miss the magnificent Albuquerque International Balloon Fiesta, the world's largest balloon festival.
This spectacular nine-day event takes place annually in October in New Mexico's largest city and features over 600 hot air balloons.
The highlight for most visitors is the unforgettable daily mass ascension at dawn, a launch of all the participating balloons that fill the sky with a breathtaking display.
Photogenic glowing balloons take place at twilight. Balloons are enchantingly illuminated like lanterns by their propane burners, but stay static without taking off.
The second weekend of the festival focuses on the wildly popular special shapes balloons. There are many innovative and unique shapes such as an armadillo, a milk cow, the Brandenburg Gate, and even Van Gogh's head!
Balloon Fiesta attracts nearly a million visitors, so it's essential to make hotel and car reservations well in advance.
To avoid the hassle and expense of parking, buy a Park & Ride ticket and take a shuttle bus from several central locations in town.
In your free time, be sure take advantage of Albuquerque's sights like the International Balloon Museum, the Indian Pueblo Cultural Center, and historic Old Town; don't forget a day trip to colorful Santa Fe, the oldest capital in the US.
Ingrid Truemper at Second-Half Travels
28. Swim in the Havasu Falls Pools, Arizona
Havasu Falls is so incredibly beautiful, it's hard to believe such a place actually exists. It's located at the end of a 10-mile hike through a dusty, desolate desert canyon in Northern Arizona.
It's certainly not an easy place to get to, but when you arrive, you'll find the perfect paradise.
The 80-foot tall, turquoise blue Havasu Falls flows through the canyon and cascades down the towering walls of red sandstone. At the base of the waterfall, the campground is spread under shady trees near the flowing river.
A nearby freshwater spring provides drinking water, and there are endless pools and swimming holes along the river. It's honestly an oasis in the middle of the desert.
Though Havasu Falls is the most famous waterfall in the canyon, there are actually 5 waterfalls to explore.
To reach the base of the next waterfall, Mooney Falls, you'll descend through a steep cave and down a series of chains and ladders.
Further downstream, you'll find the tiered, multi-level waterfall known as Beaver Falls. And if you were to continue to follow Havasu Canyon even farther, you would come to the confluence with the Colorado River deep in the Grand Canyon.
Havasu Canyon is owned and managed by the Havasupai Tribe, and camping reservations are limited to 300 people per day. You'll need to plan well in advance if you want to visit this surreal location.
Camping permits for the entire year go on sale February 1st and sell out within a few hours. Lodge reservations go on sale in June of each year and similarly sell out almost immediately.
Of all the stunning locations we have visited in the USA, Havasu Falls is by far our favorite! If it's not already on your bucket list, it most certainly should be.
Nick at Wandering Wheatleys
29. Eat Some Deep Pizza in Chicago
If you're looking for bucket list experiences in the US, then I'm sure Chicago is already on your list of cities to visit. After all, it was voted top big city destination by Conde Nast Travel readers two years in a row.
Food, shopping, entertainment, nature, art — the Windy City has it all. If you're not from around here, you'll likely enjoy a summertime trip best.
In summer, Chicago honestly comes alive as everyone shakes off the bitter winter cold. The city also boasts excellent public transportation, so no need to rent a car (in fact, you'll likely regret it if you do!).
There is indeed something for everyone in Chicago, but one thing you can't miss?
The deep dish pizza, baby.
Let's not even get into the Chicago vs. New York style pizza debate because when you're here, it's all about deep, cheesy pies for days. There are several different slices around town, and each offers a little something different.
To narrow it down, check out my guide to the best deep dish pizza in Chicago here.
Some joints offer crisper crusts, others more cheese or a larger slice. Can't pick just one slice to try? Try them all!
Head out on a self-guided deep dish pizza tour, or seek out a guided pizza tour (they do exist) for a culinary adventure. Want to learn the secrets behind the deep dish?
You can easily find a deep dish pizza-making class and get into the kitchen yourself (I recommend checking Groupon for this).
There's nothing like a saucy, cheesy, thick slice of Chicago style deep dish and everyone should try it at least once in their lives.
If you really love it, you can have a frozen pie shipped directly to your front door. What better souvenir than food?
Nausheen at Globe Gazers
Pssst: Organize your trip with our FREE travel planner! Subscribe to Maps 'N Bags newsletter and get access to our private library jam-packed with this and other freebies. Subscribe!
30. Eat Some Seafood in Portland, Maine
One of the best places to stay when visiting Portland, Maine is at the Hyatt Place in Old Port because of its central location.
Maine is obviously known for their lobster, but Portland is a total foodie town and offers way more than lobster.
One of the best restaurants in Portland is Eventide Oyster Company and our favorite things to eat there are their oysters and the lobster roll.
A few other places we loved to eat at include The Holy Donut, Hot Suppa, Empire Chinese Kitchen, and countless gelato places.
The Portland area craft breweries are some of the best in New England, and most of them are family and pet-friendly!
Some that we enjoyed included Bissell Brothers, Maine Brewing, Lone Pine Brewing, Battery Steel, and Liquid Riot. Portland is also home to Allagash Brewing Company.
Maine is one of the best places for whale watching, and we drove north a little to Boothbay Harbor to go on one. In between Portland and Boothbay Harbor you can also visit the L.L. Bean flagship store.
South of Portland is the Portland Head Lighthouse which is in Cape Elizabeth.
This is a perfect place to spend a half of a day walking around, admiring the view and checking out the lighthouse. They also have one of the best lobster roll food trucks ever!
The Portland area is also well known for its outdoor experiences like hiking, biking, and kayaking. The whole city and surrounding areas of Portland are absolutely beautiful and should entirely be on your United States bucket list.
Amanda at Patsey Family Travels
31. Go on a tour in Alcatraz
For a long time, Alcatraz has always been a bucket list place for us because we had seen so many movies and read so much about it, that we needed to visit it. So when we visited San Francisco, it was an absolute must-see.
It is also one of the most popular tourist attractions in the US which is kind of ironic since historically speaking, it has always been a place people have wanted to leave as opposed to getting in.
Throughout the years the prison had many infamous inmates, the most notable being The Birdman and Al Capone.
To get to the island, you have to book through the official ferry company, Alcatraz Cruises, who will take you over. Our top tip is to book ahead so that you don't miss out.
Pro tips:
Once you arrive on Alcatraz, you will do a lot of walking, so appropriate footwear is a must.
There are no restaurants on the island either, although you can buy bottles of water, you may want to bring snacks with you. Although we should add that food can only be consumed near the dock.
When you arrive in the prison, you will need to line up to get a set of headphones for your audio tour. It is honestly one of the best tours we have been on, and we learned so much.
Often park rangers will give talks, and we highly recommend you attend one of these as they are so informative.
Lizzie at Wanderlust & Life
32. Ride a Bike over the Golden Gate Bridge
Top of my bucket list on our recent trip to San Francisco was to ride a bicycle over the Golden Gate Bridge. The Golden Gate Bridge is an icon of California and what better way to see it than ride over it.
You are able to stop where you wanted and take in the views across the San Francisco Bay and the city on the hill.
There are many bike rentals stores located around Fishermans Wharf, they provide you with a map of where to go and the best photo opportunities along the way.
We rode our bikes over the Golden Gate Bridge and down into Sausalito a couple of kilometers downhill on the other side. Sausalito is a beautiful sleepy little seaside village and a great place to stop for a bite for lunch.
We got into Sausalito late and missed the last ferry back to Fisherman's Wharf. We were able to drop off our bikes in Sausalito and get the public bus back to San Francisco.
If we had more time, I would have liked to ride on to Muir Woods, a protected nature reserve home to one of the world's last remaining coastal redwood forests.
It really is a great way to explore a city and get some exercise at the same time.
Sally at Our 3 Kids vs. the World
Read next: Three days in Seattle itinerary
33. Drive the Big Sur Coast
Driving the Big Sur Coast should definitely be on your itinerary if you plan to visit Northern California.
This beautiful stretch of the Pacific Coast Highway between Carmel and Ragged Point encompasses some of the most scenic coastlines you will see anywhere.
Just 60+ miles: you could drive it in less than a couple of hours, but I would allocate several hours to fully enjoy all the scenic highlights and photo ops along the way.
Start by exploring the quaint village of Carmel-by-the-Sea, with its many boutiques, wine tasting rooms, and gourmet restaurants.
Then head south just a few miles to Point Lobos State Reserve, one of California's most stunning state parks. (And a must in any California road trip.)
Here you can hike a short trail to view the ancient Monterey cypress trees, and take lots of photos of the stunning ocean views.
Your next must-stop spot is Garrapata State Park, where you can walk wilderness trails or a sandy beach.
You will be stopping at every pullout to take photos of the spectacular coastline and stunning ocean, but the Bixby Creek Bridge is an iconic marvel you must set out to see.
The dramatic location of the bridge is an excellent place for selfies! Finally, you have to stop at McWay Falls, a beautiful waterfall that empties onto the beach.
Pro tip: Drive north to south, so you are driving along the water. A little scary at times, but the views are so worth it!
Dhara at It's Not About the Miles
34. Hike the White Mountain Peak – California's Easiest 14,000-Foot Mountain
Hiking a 14,000-foot peak should be on the top of everyone's bucket list experiences in the United States, and fortunately, several 14ers in the US are more accessible and easier to train for than others.
White Mountain peak in California stands high at 14,246 feet tall and is considered California's "easiest" 14,000-foot peak to hike.
White Mountain peak can be hiked in a day, but hikers should plan to spend at least one day before their hike up White Mountain at altitude so they can let their bodies adapt to the higher elevations.
Altitude sickness is one of the biggest reasons people won't reach the summit of this 14,000-foot peak.
The White Mountain hike trailhead starts at 12,000 feet and is roughly 15 miles round trip with about 3,400 feet of total elevation gain along the hike.
The trail to the summit is easy to follow and well-marked the entire way. As long as you are in decent hiking shape, you can expect to be hiking for about 6-8 hours to complete the hike, so prepare accordingly and bring enough food and water for the walk.
The views from the summit are unmatched with the Sierra Nevada mountain range towering to the West, home to many more California 14ers, and the achievement you'll feel after reaching the top will be remembered for a lifetime.
Allison at She Dreams of Alpine
35. Kayak the Sea Caves in San Diego
I didn't know that La Jolla Cove Kayaking should be a bucket list item until I experienced it for myself.
Now it's one of my favorite and most memorable outdoor adventures and something I feel everyone should add to their must-do list when spending one day in San Diego, California.
When I showed up at the tour agency to go on a sea kayaking trip with my husband and two boys, I had no idea what to expect. Would it be enjoyable?
Could I handle it physically? Was I going to want to paddle back to shore as soon as I got out on the water?
I'm happy to say that yes, it was enjoyable and something I was able to handle physically, even with my minimal experience with kayaking.
And as the trip was wrapping up, I felt like I could have stayed out on the water for another hour soaking in the beauty this cove has to offer.
If being up close and personal with marine life and entering a cave with some of the most transparent water you've ever seen sounds fun, then a trip to the La Jolla sea caves is right up your alley. But, you'll enjoy it even more if you're prepared.
A few things to know to get the most out of your sea kayaking trip:
Arrive early;
Be prepared to rent a wet suit to stay a little warmer while out on the water;
Bring a waterproof case for your phone and/or camera, if you want to document your time with pictures or video.
Tours take place year round, so get out there and enjoy the water with your family!
Julie at TREKKN.co
36. Explore Page and the Surrounding Area
One of the best small cities to visit in the USA is Page, Arizona. There is so much to see in the tiny little town that you can't help but fall in love with all its beauty. The city is filled with canyons and stunning landscapes.
By far, one of the best things to do is to visit Lower and Upper Antelope Canyon. Both of these canyons are bright orange, smooth, wavy like canyons.
Both of them are worth the visit because they are very different from each other. Please note that you can only visit these canyons with a guide.
Without a doubt, the most Instagrammable spot in Page, Arizona, is the Horseshoe Bend.
The beautiful canyon was created over thousands of years and the Colorado River created a horseshoe-shaped canyon that has been photographed countless times.
Luckily, the area is conveniently located right off Highway 89 making it a quick stop to view the canyon.
The trail leading to Horseshoe Bend is relatively easy, and the hike is 1.3 miles roundtrip with an elevation gain of 200 feet. The scenic place is always filled with photographers and tourists.
But, even with the number of people, there is still plenty of room to take striking pictures. The canyon is vast, but be careful, as there is an enormous drop-off and no safety rails to prevent people from falling over.
Page, Arizona is one of the best places to stop in Arizona. It is becoming a favorite spot to stay during road trips and for a good reason.
Michelle at The Wandering Queen
37. Camp at Badlands National Park
Badlands National Park is a beautiful environment in Southwest South Dakota.
It's a massive park, covering nearly a quarter of a million acres of rolling grasses, sharply-eroded buttes, and layers of striated rock formations. Upon first sight, you'll wonder if you're on another planet.
The best way to experience this mysterious place is to camp, especially if you pitch a tent in Sage Creek.
This primitive campground is basically a big oval with a couple of pit toilets, but what really makes it stand out is that it's in the middle of the bison.
These gigantic beasts calmly meander around and through the sites, loudly ripping huge tufts of grass from the surrounding prairie.
It's only when you see one walking by an SUV or a tent that you realize how massive they are.
It is a little disconcerting to step out of your tent in the morning and come practically nose-to-snout with one of these magnificent beasts, but it's an incredible experience.
Just because they're in your space, however, doesn't mean you should be in theirs. If you see one of these massive creatures, give them plenty of room.
One of the bonuses of staying at this campground is there are often evening programs with National Park Rangers. During our visit, we learned how to throw an atlatl, with a chorus of prairie dogs chiming in to give advice.
Camping at Sage Creek Campground is free once you're inside Badlands National Park.
Be sure to get there early in the day, as it's first-come-first-served and the sites fill up quickly.
Theresa at Two-Lane Gems
38. Hike the Hanakapi'ai Falls Trail
The Hanakapi'ai Falls Trail deserves a spot on every adventure seeker's bucket list. It is located on the beautiful Hawaiian island of Kauai, and it will take you to one of Kauai's most remote, breathtaking waterfalls.
To access the trail, start at the Napali Coast State Wilderness Park (at Ke'e Beach, which has excellent snorkeling!).
You will want to arrive early (before 8 am) to secure a parking spot. Take the Kalalau Trail and enjoy the breathtaking views of Kauai's coastline.
Many argue that the first 1 mile of the trail shows off Kauai's most stunning views, and I would have to agree!
After 2 miles, you will reach Hanakapi'ai Beach. It is beautiful but not safe for swimming. It is a great place to rest and eat your packed lunch (there are also restrooms here).
At this point, you will reach a fork in the trail. Go right to continue hiking along the coastline on the Kalalau Trail, and go left to hike inland on the Hanakapi'ai Trail.
You'll enjoy a jungle-like experience (complete with bamboo, river crossings, and several small waterfalls).
After 2 miles, you'll reach Hanakapi'ai Falls, a stunning 300-foot high waterfall.
The entire round trip hike is 8 miles (and typically takes around 8-9 hours). The walk is considered strenuous, but it is very do-able to for adventure seekers who are up for a challenge.
Bring plenty of water and snacks, and wear comfortable shoes that will protect your feet during river crossings.
Leah at An Adventure is Calling
39. Spend Some Time Exploring the Outdoors at Malibu, California
Malibu is often renowned as a weekend retreat for Hollywood stars and the backdrop of many famous television shows and movies.
However, the allure of this tranquil beach community doesn't end where the sand stops.
Due to its incredible network of state parks and hiking trails, Malibu is a fantastic destination for adventurous, outdoorsy types.
Who doesn't love a scenic hike with a view of the ocean and a cool sea breeze?
Favorite hiking areas include Malibu Bluffs Park or the Eagle Rock trail in Topanga Canyon, though a quick Google search will reveal a myriad of other options.
If you're feeling particularly adventurous, consider hiking a portion of the Backbone Trail, a 67-mile route through the Santa Monica Mountains, featuring 12 different trailheads.
Of course, no visit to Malibu is complete without some time at the beach.
Malibu State Beach is a favorite spot within the town center. If you're up for a drive, Zuma Beach offers seemingly endless sand to lounge on.
A few more miles down the road, Leo Carrillo state park offers more hiking trails and a beautiful beach bordered by unusual rock formations.
You'll likely recognize these craggy rocks from the film Grease. Once you've worked up an appetite, head to one of Malibu's seaside restaurants to enjoy a meal as you watch the sunset.
Malibu Farms, Moonshadows, and Nobu are all popular options with excellent food.
If you prefer a more laid back vibe, Duke's is a great alternative.
While Malibu makes a fantastic day trip from LA, you could easily spend 3 days (or more) exploring the area.
The Malibu Beach Inn and The Surfrider Malibu are popular options if you have a generous budget, while more budget-friendly accommodations can be found on Airbnb.
To make the most of your trip, plan a midweek visit as all favorite attractions are much more crowded on the weekends!
You won't regret it, Malibu is one of the best places to travel in US!
Janine at Janine in the World
40. Drink Delicious Cold Beer at Hill Farmstead Brewery in Vermont
If you're a beer lover, you should entirely put a visit to Hill Farmstead Brewery on your USA bucket list. This unique brewery has topped RateBeer's list of best breweries in the world for the past five years.
Vermont is the only place you can taste Hill Farmstead beer, and it's hard to find outside of the brewery, so you really should take the trip to their farm for the complete experience.
The brewery and taproom are on a farm pretty much in the middle of nowhere in Greensboro, Vermont. It's about 15 minutes away from any main thoroughfares and takes driving on a rocky dirt road to get there.
But you'll know it was worth the trip as you sip some of the most delicious beer in the world in this beautiful, remote setting.
In addition to glasses in their tap room, you can purchase their beer in bottles or growlers. We read there can be long waits, but things weren't bad during our visit.
Granted this was on a random Thursday afternoon versus a weekend! Wednesdays are also busy as that's when they release their limited edition bottles. Luckily, they hadn't run out by the time we got there, so we took one home with us.
Hill Farmstead has a bunch of styles of beer to try, but they specialize in saisons and farmhouse ales.
And we can honestly say their Arthur beer is one of the best we've ever had. Even two years after our visit, we are still cursing ourselves for only buying one bottle!
Sarah and Justin at Travel Breathe Repeat
41. Photograph the Great Sand Dunes National Park
Great Sand Dunes National Park is one of the newest national parks having graduated from monument to park status only in the last 20 years.
The dunes rise to a height of 750 feet off San Louis Valley floor to encompass 30 square miles in one of most remote and least populated parts for Colorado.
Great Sand Dunes National Park is a favorite place to photograph.
The austere and simple beauty of the wind-sculpted sand formations creates unusual compositions juxtaposed against the backdrop of the snow-capped 14,000-foot Sangre de Christo mountains.
Whether you chose to arrive in the early morning as the sunrises over the mountains or stay late into the evening for the nearly unobstructed last rays at sunset, you'll want to be here while the sun is low in the sky.
One because the low sun angle creates shadows that enhance the form and texture of the dunes and to avoid the scorching midday heat rising off the sand.
If you plan to climb the dunes, you'll need to be in good physical shape, and even so, you may experience sore muscles after a hike in the dunes because the loose shifting sand uses your muscles in a different way than hiking on sturdier surfaces.
Sandboarding, skiing, and sledding are great ways to get down after your climb to the top.
Other things to see and do during your visit to Great Sand Dunes National Park Colorado Alligator farm and Tilapia and Catfish Ranch near Mosca, Colorado.
Joyful Journey Hot Spring Spa located 23 miles north of the park entrance on Highway 17. Thermal-heated mineral waters are maintained at 98 to 108 degrees and will soothe your aching muscles after a day of hiking in the dunes.
Hike to Zapata Falls just south of the national park on Highway 150. This is a good afternoon option when the temperature of the dunes become uncomfortable.
It also provided spectacular views of the entire sweep of the dunes and San Luis Valley.
Locations and fees:
Located approximately 240 miles from Denver in south-central Colorado. The park entrance is 91 miles south of Salida and 17 miles north of Alamosa on Highway 17. The park covers 232.9 mi².
Private vehicles – $20, individuals on foot or bicycle $10, Motorcycles $15. The annual Great Sand Dunes Pass is $40.
Jerome at Travel Boldly
Read next: 45 Unique travel destinations
42. Spot the Wildlife at Yellowstone
If there is one place that has to be on your USA bucket list, it is the beautiful and vast Yellowstone National Park!
Yellowstone is the oldest national park in the USA being established in 1872 and is believed to be by many, the best of all the national parks!
Yellowstone really has something for everyone! For wildlife lovers, you can head to the Lamar Valley and see bison, bears, wolf, deers and more!
If you like geology then head to see some fantastic formations, hot springs and more! And of course, no visit is complete without seeing the old faithful and the Grand Canyon of Yellowstone!
And for the photographers among you, the grand prismatic lake is just breathtaking!
When you do get around to going, be sure to book well in advance as accommodation books up quick! In park lodges are best as the park is huge so it's a huge benefit to be in the park, to begin with!
And if you can try and avoid traveling during the summer holidays as traffic jams in the park are legendary – avoiding peak time is definitely an advantage especially if you want to see wildlife!
Leona at Wandermust Family
43. Drive through the Death Valley
If you're taking a South West road trip, then a drive across the lowest point below sea level in North America has to make the cut.
A ride through Death Valley national park will definitely add some edge to your journey.
Not only is it one of the hottest places on earth but you'll find a variety of breathtaking landscapes, historical highlights and natural phenomena along the way.
There may also be times when you wonder if you'll make it out alive.
We drove from Lone Pine, taking a day to reach the other side, before heading to Las Vegas, but could have spent a lot longer in the park.
We passed mirrors of bright white salt deposits, multi-colored lava formations and colored striations in the rock face.
Small shrubs and plants prove that there's moisture found in the valley. There's history too; traces of the life led by early pioneers, prospectors and borax miners.
Zabriskie Point was the most spectacular landscape we saw in Death Valley. The view of The Badlands with its pastel pink and yellow-tinted rock formations was spectacular.
The rock is formed from sediment from Furnace Creek Lake, which dried up millions of years before Death Valley came into existence.
Tips for driving Death Valley. Before you start, make sure you've got plenty of water, a paper map (GPS signal for Sat Nav isn't reliable) and a tank full of fuel.
Keep the air-con turned off to help stop the engine overheating.
Suzanne Jones at The Travelbunny
44. Take a Helicopter Tour Around Hawaii's Big Island
Thinking about your dream USA trip? Have you thought about including a helicopter tour around Hawaii to your bucket list? Here's why you should!
Hawaii is a dream destination for many people so why not make the trip extra special with a birds-eye view of Hawaii's stunning Big Island.
Enjoying those breathtaking views from high in the sky is an experience you won't want to miss out on.
Why chose the Big Island for a helicopter tour?
Not only does the island offer beautiful, lush green scenery and valleys of cascading waterfalls but a helicopter tour of Hawaii's Big Island also includes flying around a volcano.
And when the volcano is active, you'll be flying close enough to see the lava flowing beneath you.
It's honestly an incredible experience you'll remember for the rest of your life. Tours are available for 2 hours.
Pro Tip: Wear dark-colored clothing to minimize window reflections
Claire at Curious Claire
45. Hike the Narrows in Zion
The trail "the Narrows" is located in Zion National Park, one of the most popular National Parks in the US.
There are many amazing trails in Zion National Park, but the Narrows is my favorite. It is actually known as one of the world's best slot canyon hikes.
What's so unique about the Narrows is that you will basically hike through the Virgin River, which means you have to wade or swim to proceed.
You will be surrounded by the towering walls of the canyon and beautiful flowing water. Seeing the sunlight come through the dark corners of the narrow canyon is such a magical experience.
Best season to visit is between May and September. There are 2 ways to enjoy the Narrows: Bottom-Up Hike from the Temple of Shinawava (NO permit is required) or Top-Down Hike from Chamberlain's Ranch (Permit is required).
For casual hikers who want to see some of the most beautiful and narrowest parts of the canyon, I would suggest Bottom Up Hike from the Temple of Sinawava.
You can hike as far as you want to go and turn back any time, or you can walk as far as Big Spring, 10-mile round trip! Although there is no formal destination, you have to return the same way you came.
Since you will hike through knee-deep water, water-proof footwear is strongly recommended.
The bottom of the river is also slippery and uneven, so hiking poles may be needed. If you don't want to pack those items, don't worry!
You can rent all of your equipment from some of the outfitters just outside of Zion National Park.
Yuki at Finding Yoki
46. Drive the Blue Ridge Parkway
Blue Ridge Parkway is one of the most famous drives in the United States. It's 469 miles long and runs through two states, Virginia and North Carolina is one of the most beautiful National Parks, the Great Smokey Mountains.
This drive is truly unique and no matter what time of year you go, you're in for a treat.
The ride is most famous for its incredible Smokey Mountain views, and countless waterfall stops as well as beautiful colored leaves in the fall.
You can drive for days along Blue Ridge Parkway and just pull the car over at some of the best and most incredible hiking trails.
With such a long drive, I recommend the area around Asheville, NC which is home to The Great Smokey Mountains.
The Great Smokey Mountains have over 100 waterfalls, so there really is no stopping you from seeing some beautiful places, not to mentions it's actually fairly common (compared to other sites) to see a bear.
I was fortunate enough to see one from my car as we were driving near Asheville before it ran away into the woods. Seeing a black bear in the wild was a really unique experience.
Hopefully, by now you've been convinced this drive is a must on your USA bucket list. I've gone twice now and still love it.
Meghan at Meghan, the Traveling Teacher
47. Have a Mouth-Watering BBQ in Texas
I'll let you in on a little secret if you promise not to laugh me, ok? Texas to me is the most American of all American states. What with all the stereotypes about ranches and cowboys.
Mind you, I come from Russia. And if Texas is the most American state, then eating BBQ in Texas is the most American thing to do. There, I said it.
After living in Austin for two years and traveling extensively around Dallas the Lone Star state, I can confidently say that I've had my fair share of BBQ.
Here are a few spots that should be on your list of must-try places in Texas.
Let's start with the capital. If you are spending a weekend in Austin and not too scared of waiting in line for four hours, then head to Franklin BBQ, hands down, the most popular BBQ spot in the state (if not the whole country).
To make your experience fun, take a folding chair, a book, and a cup of coffee with you. And do not try to cut the line. The only person who was ever allowed to do that is President Barack Obama.
Franklin BBQ was named the best BBQ in Texas by Texas Monthly magazine but ceased the #1 place to Snows in 2017.
Snow's BBQ is a rural smokehouse in Lexington. They open at 8 am and work until sold out (which happens in a few hours), so once again you'll have to wake up early and wait in line.
If queuing up for food is not your thing, then drive to Lockhart, the (official) BBQ capital of Texas.
This little town with a population of only 13 000 people boasts 4 BBQ joints (two of which are on the Texas Monthly List).
From megapolises like Dallas and Houston to tiny towns like Lockhart, you'll find some of the best smokehouses and the most delicious BBQ here, in Texas.
Yulia at That's What She Had
48. Go on a Road Trip at Grand Canyon Zion Bryce
The Grand Canyon Zion Bryce road trip is one of our favorite American road trips ever because you get to see 3 of the country's most unique national parks, drive through beautiful landscapes, and experience unique natural and cultural attractions.
We recommend starting your trip in Las Vegas and exploring the Sin City's flamboyant casinos for a day.
Next, drive up to Zion National Park and hike either the beautiful Zion Narrows or the adventurous Angel's Landing hike.
The Zion Canyon Scenic Drive lets you visit many of the parks overlooks. From Zion, drive an hour north towards Bryce Canyon National Park. Bryce Canyon is famous for its unique red hoodoo rock formations.
We suggest hiking along the rim as well as venturing deep within the hoodoos for a single point of view into these geological landforms.
After visiting Bryce, you can directly drive to Grand Canyon National Park South Rim for the last leg of your trip.
But if you have an extra day, we suggest stopping in Page, Arizona and seeing the beautiful Antelope Canyons.
For sheer beauty, visit upper Antelope Canyon but if you are looking for an adventurous canyoneering experience, take the lower canyon guided tour.
In the evening, you can also visit Horseshoe Bend and see the famous bend in the Colorado River.
Early next morning you can visit Grand Canyon National Park via the south entrance and drive along the rim to see majestic views.
Our favorite views are at Mather Point near the Visitor Center, the Grandview Point on East Rim Road, and the Desert Viewpoint from the Desert View Watchtower.
Ketki at Dotted Globe
49. Hike the Antelope Canyon
Antelope Canyon located in Arizona is one of the best places to visit in the USA. Antelope Canyon is a famous slot canyon that cuts through the red and orange rock that you often find in the Southwest.
Because of the way the canyon makes a "V" shape, the sun creates light beams that shine down and reflect off the rocks in the canyon forming gorgeous light beams.
Antelope Canyon is located just 15 minutes from Page, Arizona on Navajo land.
To see Antelope Canyon, you must sign up for a tour and pay a fee towards the Navajo people. Tours last anywhere from 1- 1 ½ hour and take you through the entirety of the canyon.
Because of the beauty of this slot canyon, there are always many people on the tours, and it is not a secluded experience at all.
Even though there are a lot of people, seeing the canyon is totally worth fighting the crowds.
If you are looking for a less crowded experience, many people opt to visit Lower Antelope Canyon- which is just 10 minutes away from the more famous, Upper Canyon.
There are many reasons why you would want to visit Upper vs. Lower Antelope Canyon– but the main reason is that you won't see any great light beams on the Lower Antelope Canyon tour.
If you don't care so much about the light beams, Lower Antelope Canyon is pretty adventures and often less crowded- so you might enjoy it more!
Either way, Antelope Canyon is a natural wonder, and a must-see when visiting the Southwest of the USA.
Jessica at Unearth the Voyage
50. Admire the Northern Lights in Alaska
Seeing the Northern Lights in Alaska is an ultimate bucket list item for any traveler.
Although there are some places you might get lucky enough to catch these amazing light shows in the lower 48, the Northern Lights are the most brilliant and vibrant in Alaska.
If you're planning to take that bucket list trip to Alaska to see them in person, you might want to consider stopping in Fairbanks.
This inner-city tends to get left out of visitors' itineraries, but this area is home to the best views of the Northern Lights in the entire state.
Keep in mind that the Aurora Borealis is only visible from late August until mid-April. During the summer months, Alaska is home to almost 24 hours of daylight, during which time any activity is not visible.
While there is no guarantee you will catch a show any given day, they do tend to come out later at night and the early hours of the morning.
If you're checking off this bucket list item from Fairbanks, check out Murphy Dome.
This locals' favorite is about 20 miles outside of the city and offers the perfect place to see the Northern Lights.
Outside of this natural wonder, there are still plenty of fun and unique things to do in Fairbanks, Alaska.
Check out local history and culture at Pioneer Park, hike up to the top of Angel Rocks, or relax in the natural hot springs surrounded by nature at Chena Hot Springs.
Fairbanks is also just three hours from Denali National Park, home to over six million acres of untamed Alaskan nature and wildlife.
Christina Ropp at Littles, Life, & Laughter
Pssst: Organize your trip with our FREE travel planner! Subscribe to Maps 'N Bags newsletter and get access to our private library jam-packed with this and other freebies. Subscribe!
Wrapping up on the USA travel bucket list
These are unique bucket list ideas, and we plan to visit and experience most of them during our road trip across the US!
What's your USA travel bucket list? What are the best places to visit in the US in your opinion? Share it below! We would love to hear from you!
Did you like this post about USA travel bucket list ideas? Then pin it to your Pinterest board!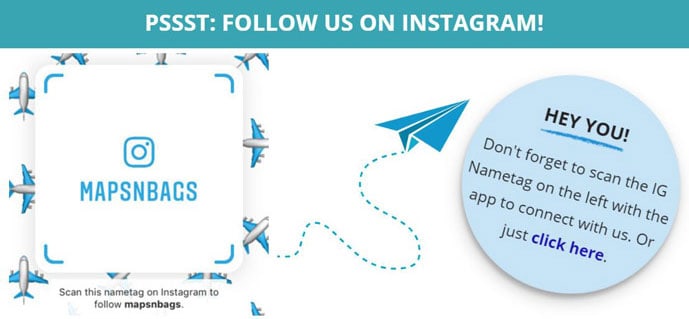 My best travel tips & resources:
Here're my all-time favorite travel tips & resources so that you can save money and plan your travel logistics hassle-free! For more travel tips, check out my complete guide on how to plan a trip to the Netherlands.
Saving money: Fly on offseason, winter (not Xmas or NYE), Tuesday, or Wednesday! According to experts, these are the cheapest days to fly.
Travel insurance: Before you leave for the Netherlands, make sure you have a valid travel insurance policy because accidents happen on the road. I have been paying for Safety Wing travel insurance for a little over a year now, and I happily recommend them to my family and friends.
Accommodation: I usually stay in mid-range comfy hotels or private rooms in hostels. These are the sites we use to book accommodation: Booking.com for hotels (excellent flexible cancellation policy) and Hostelworld for hostels (low deposit and easy cancellation).
Tours: I absolutely love booking guided tours with locals to get a history lesson while sight-seeing, especially food tours and walking tours! I book all of our tours using Viator and GetYourGuide.
Transportation: I use Google Maps to figure out how to get around a place using public transport. When I book a rental car, I always use RentalCars.com to find the best deal.
What to Pack: Here're the travel essentials I bring on every trip. I also have lots of packing guides!