Ah, the summer! Winter is lovely, but honestly, who can resist a good and wonderful summer?
Hair gets lighter, skin gets darker, drinks get colder, and the music gets louder. In other words, life gets better.
And to inspire your next trip, we have come up with a list of the best summer vacation spots in Europe!
Note that many of them aren't the most obvious places you would think of for a holiday in June, but that's exactly what makes them so special!
For that reason, we have written this list with reasons to visit some European cities, which is also jam-packed with tips, so choose wisely.
After all, you don't wanna miss those sights, sounds, smells and tastes that only come with summer.
Looking for the best summer destinations in Europe? Read on!
Best Summer Vacation Spots in Europe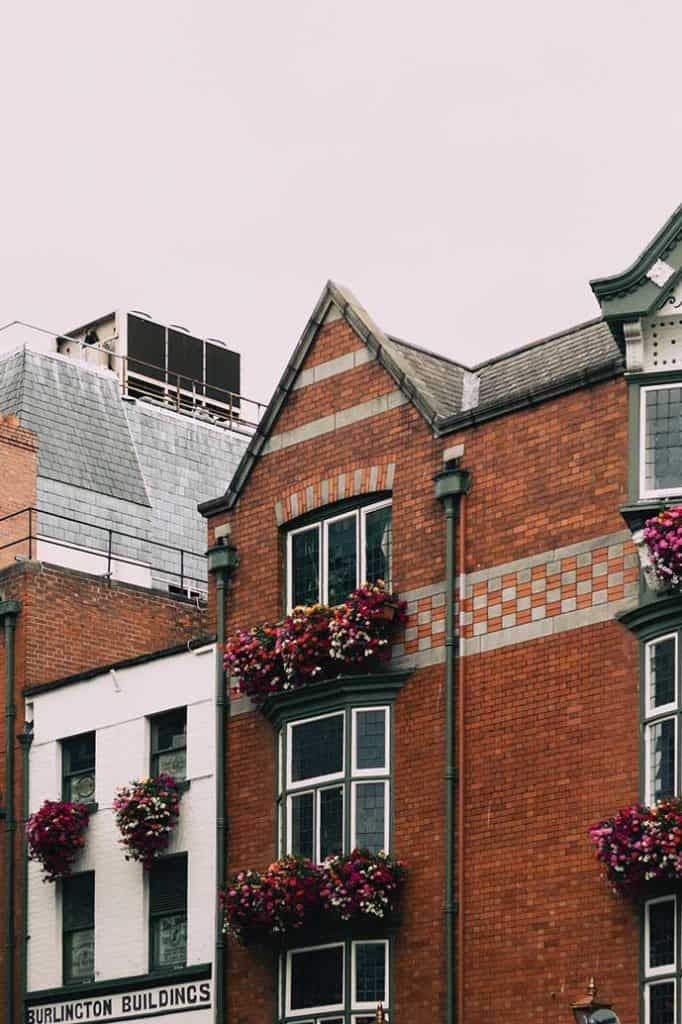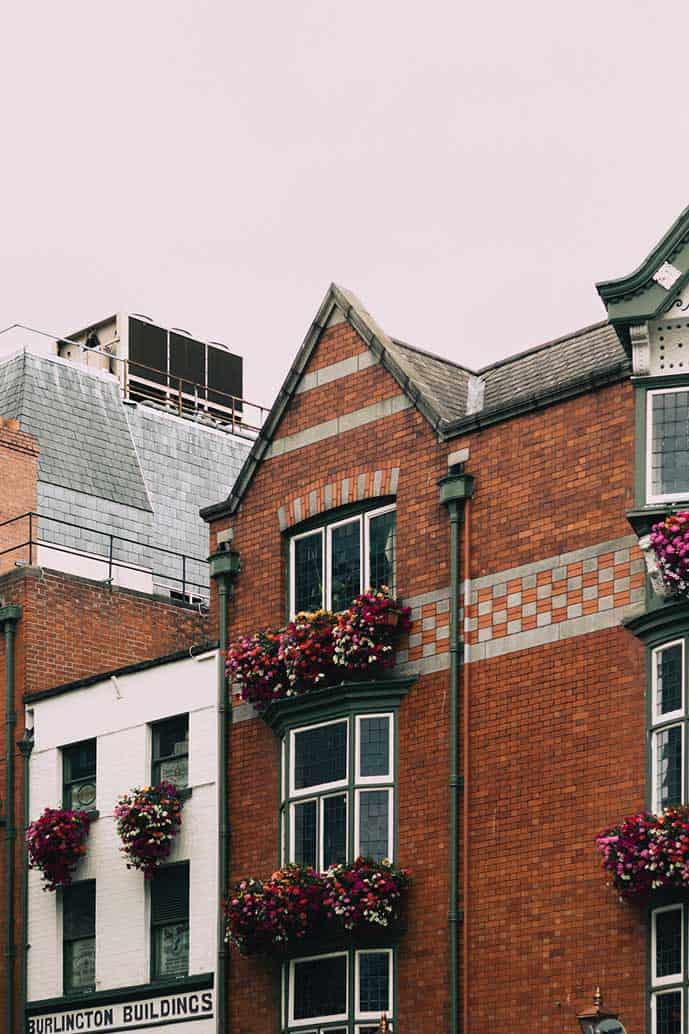 1. Dublin, Ireland
Not the first place you would think for a summer vacation in Europe, Dublin has many attractions that make it deserve a spot on this list.
With excellent dishes and beverages, Ireland's capital has great food venues for a pleasant evening with friends. Oh, and pubs too, of course!
A pint of Guinness (or some whiskey) goes well with lively Irish songs! If you're looking for a quiet city, Dublin isn't the best place. The Irish capital is vibrant, and it's impossible not to feel this energy pulsing in the streets.
Architecture-wise, the city pleases most tastes because Dublin is exceptionally photogenic, so don't forget to explore the town to find the best photo spots, such as the famous Dublin doors, St Patrick's Cathedral, and Trinity's Library.
Most people spend a couple of days in Dublin, but the city has enough to keep you busy for a month.
If you want to see a little more of Ireland, know that there's a lot to learn about the Emerald Isle and you can easily venture on some day tours from Dublin. Who knows, even stay in a Castle near Dublin?!
Pro tip: Although summer is the driest season, be sure to add a light rain jacket to your packing list. The weather in Ireland is mild but also wet (and unpredictable!). Better safe than sorry!
Read next: Best backpacks for your vacation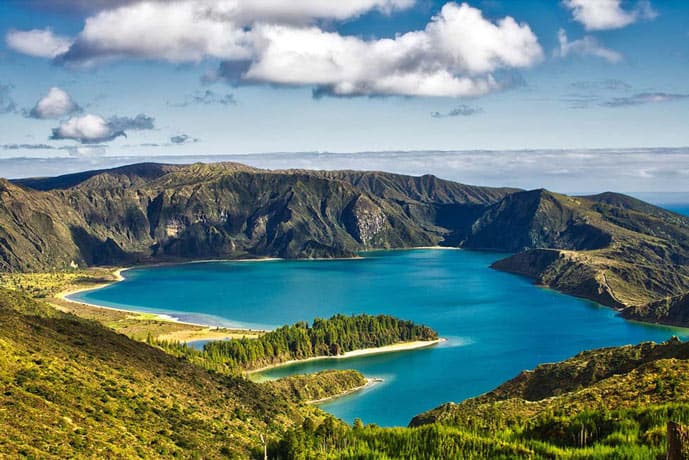 2. Azores, Portugal
A paradise with a lot to be discovered spread throughout nine islands. The Azores in Portugal is where you want to go next summer in Europe to have a relaxing experience.
So, when you visit the Azores, be sure to enjoy a thermal bath in one of its natural pools by the ocean. The geothermal water mix with the ocean's water here.
And since the island is far away from the continent, you can find some incredible animals to watch: rare birds and whales. Totally environment-friendly!
Not only the biodiversity is amazing, but you can also find cool street art in Ponta Delgada.
For foodies, if you have been to Lisbon you know Portuguese food is delicious. That's no different in the Azores. Be sure to look for Cozido de Furnas and the local cheese. Thank me later.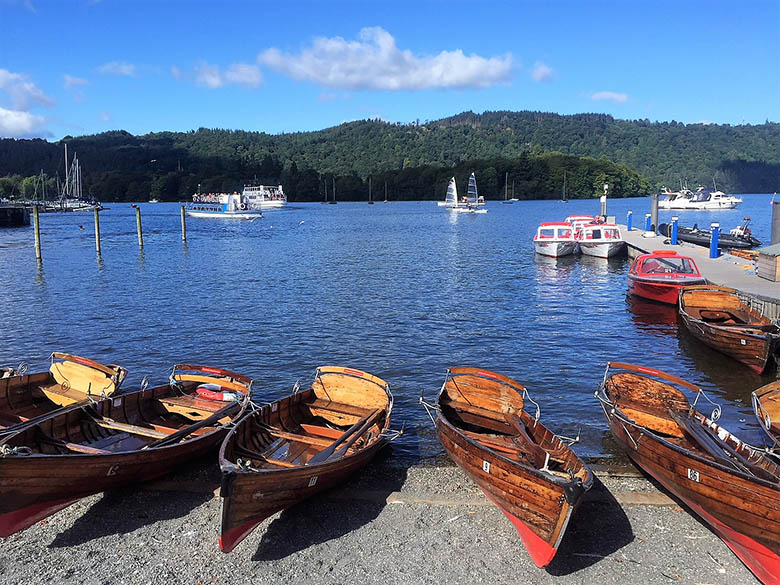 3. Lake District, England
Several people had told me that England's Lake District was lovely, but it still far exceeded my expectations. In addition to the stunning scenery, I just loved the tranquil atmosphere.
Rightfully so, the Lake District has been recently named a UNESCO World Heritage Site. The summer is the best time to visit because you can get out on the water and do some hiking!
A boat tour is definitely one of the best things to do in the Lake District. We decided to take a cruise from Bowness to Ambleside, do some exploring, then return back to Bowness.
If you prefer you can also rent a self-drive or rowboat to explore the lake on your own.
The water is calm and the scenery is picturesque, making it a perfect summer destination! On our boat ride, there was narration so you could learn more about the area.
I thought it was interesting that the children's author, Beatrix Potter was instrumental in preserving the Lake District.
In Ambleside, we explored the town and then did a hike where we passed a few waterfalls and then got amazing views of Windermere.
Everything was so green and I loved that parts of the hike went through fields of sheep. I would love to go back to the Lake District to see more this summer.
By Anisa from Two Traveling Texans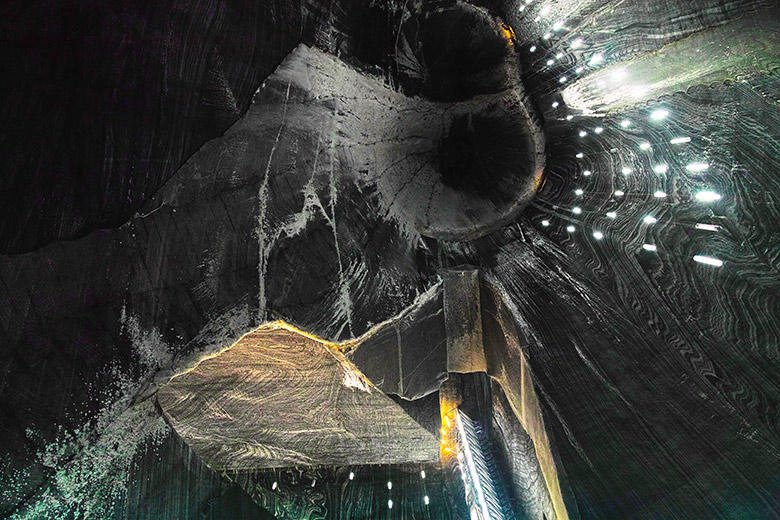 4. Cluj-Napoca, Romania
Cluj-Napoca is the capital of Transylvania, Romania. It is one of the most visited cities in the country and rightfully so.
Between museums, restaurants, and amazing things to do just a day-trip away, you won't be bored here.
Cluj-Napoca is served by an airport which gets plenty of flights from other cities in Europe. But if you fancy the train, that's also a lovely way to get here.
The city center is quite packed and pedestrian-friendly. Start your visit in Union Square, where you will find the St. Michael's Church and the statue of Matthias Corvinus. Getting hungry?
No worries, plenty of restaurants and cafes are available in the area. The whole area around Union Square is dotted with places to visit, including the old citadel walls and The Tailor's Tower. Then make your way to the Museum Square.
Hungry for green spaces? Hit the Central Park to relax and unwind. Or visit the Botanical Garden. And then climb on Cetatuia hill (Fortress Hill) for some lovely views of the city. Oh, and you can also visit a Romanian castle near Cluj-Napoca.
If the summer heat is a bit too much for you, plan some day trips. Turda Salt Mine comes from sci-fi movies and it's a must-visit. Located just 50km from Cluj-Napoca, it's easiest to rent a car for this day-trip.
Once at the mine, enjoy the museum and then spend some time playing billiards, mini-golf, riding the ferry wheels (yes, INSIDE the mine) or take a boat trip on the lake (again, INSIDE the mine).
Nature enthusiasts would love Dragan Dam, which can also be done as a day trip, but you'd better pack your tent and stay for a while. Or just pack for swimsuit and head to Tarnita Lake near Gilau.
By Cristina from LooknWalk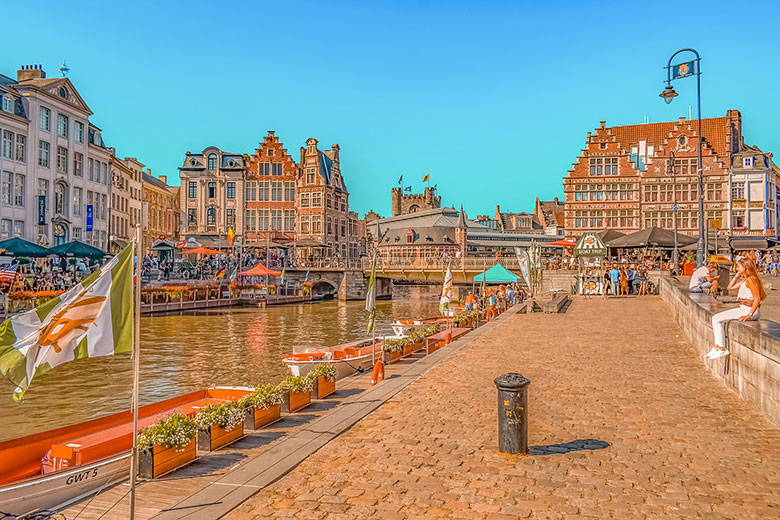 5. Ghent, Belgium
Medieval architecture, mouthwatering chocolate, and cold beer…yes, I'm talking about Ghent, a lovely town you won't want to miss!
Home to countless coffee shops and bars that serve the best Belgian beer brands you could think of, the town is also famous for having a delicious local dish, the Gentse Waterzooi (chicken soup).
Pssst: Did you know Ghent is one of the best day trips from Paris?
Oh, and if you're in the city around the last week of July, be thankful! You'll experience the Gentse Feesten, a music and theater festival that started over 150 years ago!
Also, be sure to explore some ancient sites such as Belfort en Lakenhalle, Het Gravensteen (a former castle), and Sint-Niklaaskerk (another church). There are so many places to visit
Read next: Fun things to do in Aachen, Germany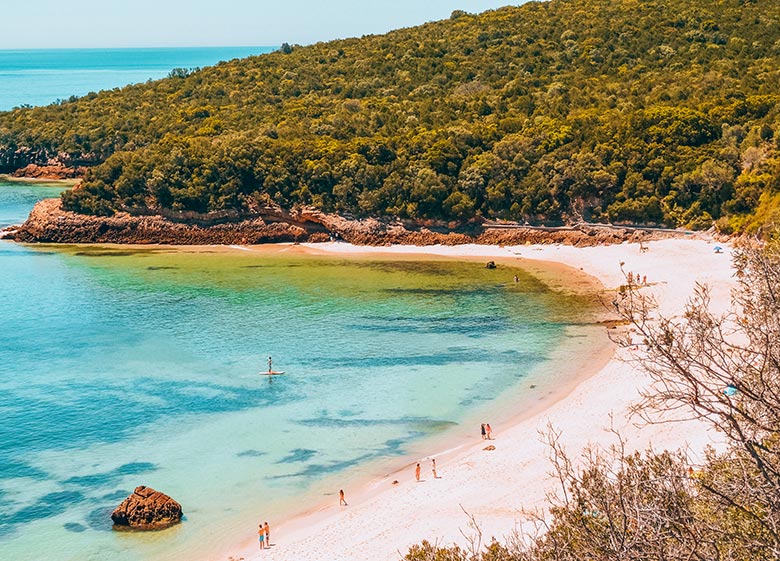 6. Setubal, Portugal
Oh, Portugal! A country with some of the most beautiful beaches in Europe! And you wanna know the best part? They aren't so far away from Lisbon!
Setubal is just an hour away from the Portuguese capital, and there you can find the most paradisiac beaches near Lisbon! Galapinhos, Galapos or Coelhos, all clear sand beaches with vibrant blue water. And these are just some of them!
Bring your picnic basket and sunbath a jaw-dropping view in one of these pristine beaches!
Pro tips: If you're renting a car, which is highly recommendable for this region, be sure to arrive early to save your spot in the parking lot. Otherwise, just catch a Uber! It's not expensive!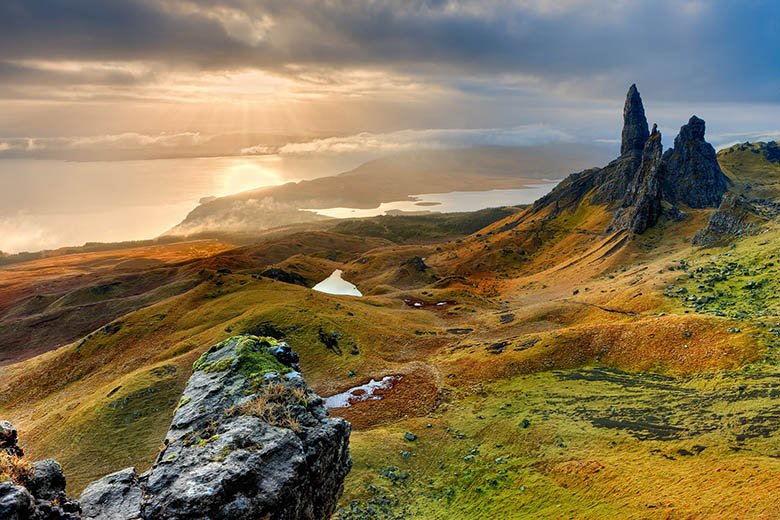 Read next: Wheeled backpacks for all kind of travelers
7. Isle of Skye, Scotland
Any nature lover will agree that Scotland is a great destination for the summer.
My favorite part of our road trip through the country was the Isle of Skye. Kayaking, chasing waterfalls, wild swimming, hiking, and camping are just a few activities you can enjoy there.
Or you can even join a walking tour. We were traveling by a campervan and stayed at a different campsite every night.
I suggest spending at least 4 days on the island, as there are lots of things to do on the Isle of Skye! The highlight of our trip was hiking to the Old Man of Storr during sunset.
We had glorious weather and no one else was on the top that evening! We enjoyed the silence, the beautiful orange sunset and the company of the sheep.
On our way back to the car the moon shone beautifully on the horizon. It was a truly romantic evening with my boyfriend. Another must-see on the island is the Fairy Glen.
This area is very unique. It is great fun to just walk around the site and explore the interesting rock formations and cone-shaped hills.
If you are lucky you might even meet the fairies, who live here according to the legend!
By Eniko from Travel Hacker Girl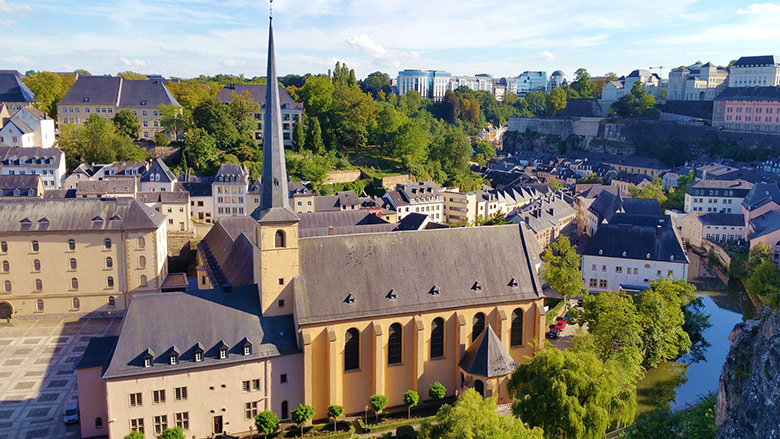 8. Luxembourg City, Luxembourg
Not often a destination people think of going for a city break, Luxembourg is a great option for some European sunshine without the crowds.
Relatively undiscovered compared to neighboring regions you can still bag really cheap flights, accommodation, and food in Luxembourg at a weekend as prices drop due to fewer business travelers.
This contrasts with other tourist traps where prices soar due to people flying in for a weekend away!
Luxembourg City, capital of this tiny nation, is a great hub of culture, food, and drink and has a lovely quaint, UNESCO-listed old quarter to explore.
In Summer bars spill out onto the pedestrianized streets offering deck chairs to relax on and parks beside the river are full of locals hosting a picnic.
The city hosts many fantastic events over the Summer including lots of open-air music events and cinema showings to make the most of the lovely weather, make sure to check what's on so you don't miss out on a fun evening.
Being such a small size, Luxembourg is also a great country to enjoy a road trip around, you can easily drive from North to South in a day with some excellent stops along the way.
Explore the Moselle sparkling wine region and pop into one of the Luxembourg crémant producers to sample some delicious bubbles.
For a more outdoorsy adventure head to Mullerthal to wander through forests seeking canyons and waterfalls, or for culture head further North to Vianden to admire the beautiful castle atop a hill.
Luxembourg has something for every type of traveler.
By Laura from The Travelling Stomach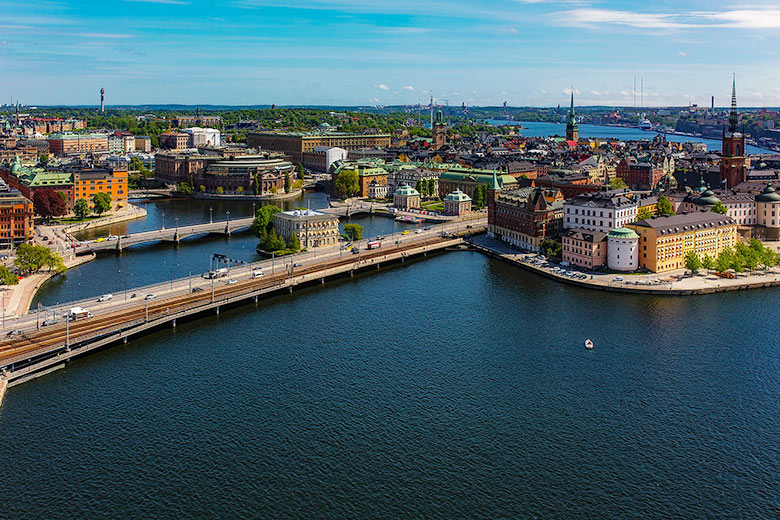 9. Stockholm, Sweden
During the summer in Stockholm, daylight lasts almost all day, extending over 18 hours at its peak.
With the never-ending light, the mild temperatures, and the multitude of outdoor activities for travelers, summer is the perfect time to visit this Scandinavian gem.
Between the months of May and August, the city truly comes alive as its residents flock outside to make the most of the short season.
Some of the best exploring to be had in Stockholm is outdoors, so you should plan your Stockholm itinerary accordingly.
During your time in the city, plan to wander through the narrow streets of Gamla Stan, the city's Old Town that dates back to the 1200s.
Boutique-hop through trendy Södermalm and enjoy Fika (loosely translated from Swedish to mean a coffee break) while lingering at one of the neighborhood's chic outdoor cafes.
History lovers will enjoy Skansen, an outdoor living history museum where visitors experience Swedish history in a very unique manner.
Finally, if you're visiting during the summer, a cruise through Stockholm's archipelago of 30,000 islands is an absolute must.
Being out at sea is the best way to appreciate Stockholm's unique geography. During one of the sunset cruises, you can toast to a speedy return to this lovely city!
By Jessica from The Belle Voyage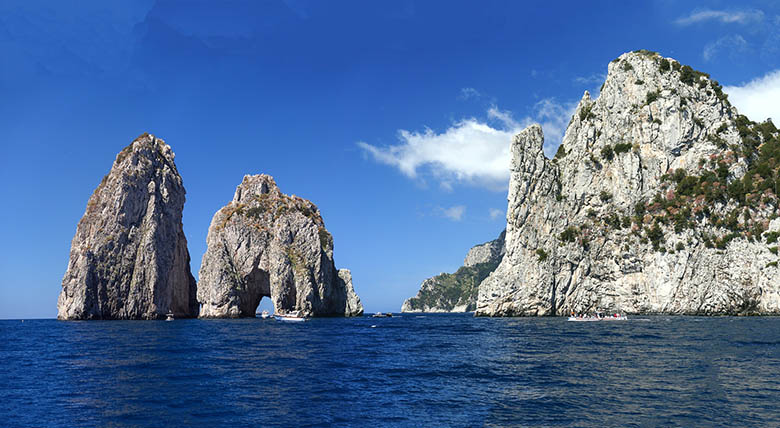 10. Capri, Italy
If you're looking for a Mediterranean paradise for your summer holiday, look no further than Capri, Italy.
This dream of an Italian town has the amazing food and gelato you'd expect from Italy but also offers breathtaking sea views, the bluest water, mountain tops, and the charm of the Amalfi Coast.
The island of Capri is reachable via a short ferry ride from Naples or from other nearby Italian islands.
You'll arrive in Marina del Grande and will be greeted by captains ready to take you out on their boat for a personalized island tour.
A full circle around the island takes approx. 4 hours and includes close up views of Faraglioni, the legendary trio of impressive rock formations rising out of the sea, and a visit to the Blue Grotto.
At the Blue Grotto, you can even choose to get in a rowboat to further explore the deep blue caves yourself.
The highest point of the island is the mountaintop of Monte Solaro which reaches 600m above sea level.
Another highlight of Capri is taking the single person chairlift to the top of the mountain where you'll be blessed with the most incredible, indescribable views.
At the top, you can also treat yourself with a glass of wine at the café while admiring the panoramic before descending back down.
Many people visit Capri as a day trip, but I encourage you to spend at least an evening on the island to watch the magical sunset, as it's unlike any sunset you'll ever witness. Enjoy your European holiday!
By Rachael from Bee Anything But Boring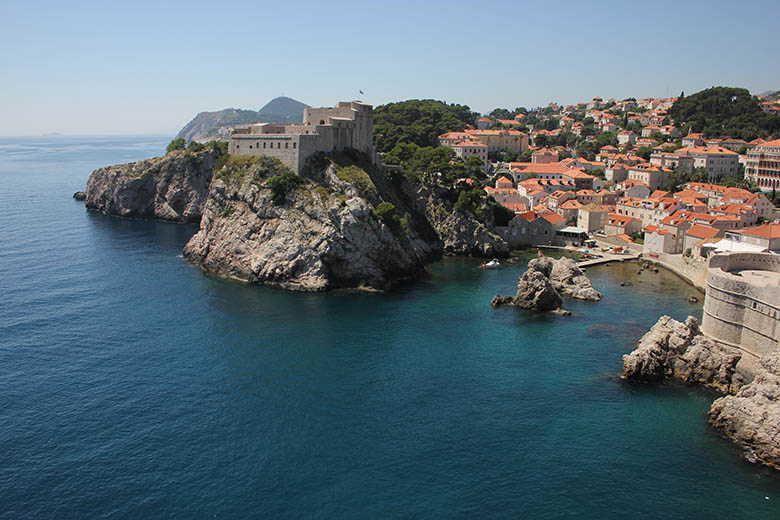 11. Dubrovnik, Croatia
If you're looking for a heavy dose of history alongside your sun and sea, then Dubrovnik, at the southern tip of Croatia, is the perfect summer destination.
The best way to approach the magnificent walled city for the first time is by boat; on our trip to Dubrovnik, we stayed in Cavtat, just down the coast and a 30 minute boat ride from the historic port at the foot of the walls.
Walking the walls is a definite highlight of any trip to Dubrovnik. With the red roofs of the city on one side and the clear blue water of the Adriatic on the other, it's an evocative experience.
Once you've seen the city from above, get an even higher view by taking the recently-reopened cable car to the top of Mount Srd.
Dubrovnik has been in the news recently for receiving too many visitors, and on days when there are big cruise ships in town, you might want to get some peace and quiet.
One of the loveliest day trips we took was to Lokrum Island, a nature reserve with a botanical garden, ruined monastery, and an abandoned fort; the monastery and fort were both locations for Game of Thrones.
Once you've finished exploring the island, there are several lovely small beaches where you can relax in the sunshine before you take a boat back to your accommodation in Dubrovnik.
In the late afternoon, the city gets quieter and even more enjoyable just to wander, sip a drink and have some dinner.
Leaving the old port on our little boat as the sunset behind the walls was magical – the perfect end to the perfect summer's day in Dubrovnik.
By Helen from Helen on her Holidays
What are your favorite summer destinations in Europe?
Have you been to any of those destinations? Or what other destinations would you add to this list? We are curious about your answers! Comment below, we would love to hear from you!
Did you like this post? Then pin it to your Pinterest travel board!
Our best travel tips & resources:
Here're our all-time favorite travel tips & resources so that you can save money and plan your travel logistics hassle-free! For more travel resources, check out our
travel tips.
Saving money: Fly on offseason, winter (not Xmas or NYE), Tuesday, or Wednesday! According to experts, these are the cheapest days to fly.
Travel insurance: Before you leave for your trip, make sure you have a valid travel insurance policy because accidents happen on the road. We have been paying for Safety Wing travel insurance for a little over a year now, and we happily recommend them to our family and friends.
Accommodation: We usually stay in mid-range comfy hotels or private rooms in hostels. These are the sites we use to book accommodation: Booking.com for hotels (excellent flexible cancellation policy) and Hostelworld for hostels (low deposit and easy cancellation).
Tours:We absolutely love booking guided tours with locals to get a history lesson while sight-seeing, especially food tours and walking tours! We book all of our tours using Viator and GetYourGuide.
Transportation: We use Google Maps to figure out how to get around a place using public transport. When we book a rental car, we always use Discover Cars to find the best deal.