Your ultimate winter bucket list to beat the blues of the season.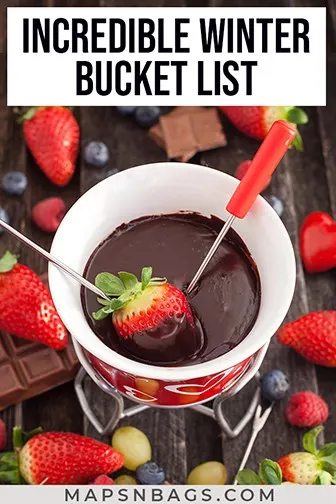 Finding fun things to do in the winter can be a challenge, especially during those dark and boring days.
It's a fact that dull days usually lead to unhealthy habits, such as eating a lot, spending too much, or being too much on social media.
So nothing better than a winter bucket list to give you some extra motivation through this season.
While this list of things to do in winter does have items like cooking and going out, it also has a healthy balance of winter activities to keep both your body and mind busy and happy.
We'll mention loads of those fun activities in winter for adults that are ideal to do with the whole family, friends, and just for couples. Some are even ideal to do with your kids if you wish so, like building a snowman.
Snowmen are always so much fun.
Anyway, these are some excellent ideas about what to do in the winter. If you want more inspiration for, let's say, a travel bucket list, check out our ultimate USA bucket list here.
Looking for excellent winter bucket list ideas? Read on!
Couples winter bucket list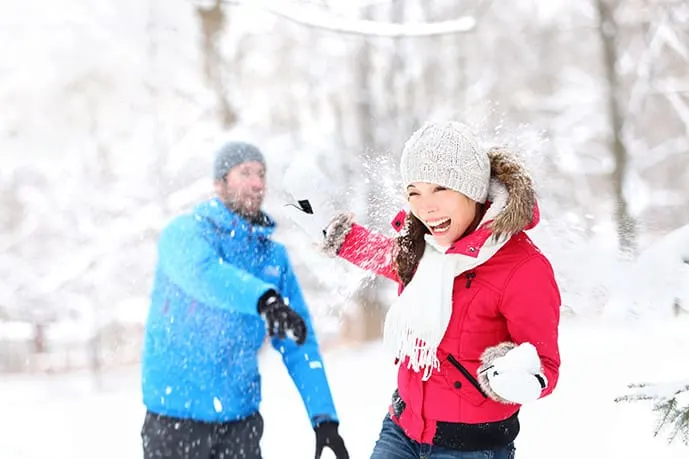 Enjoy the most romantic season of the year with your significant other.
There are many bonding things you can do together. From fun activities to romantic escapes, you two can have a fantastic winter without breaking the bank.
Here are some ideas on what to do in the winter with your significant other:
Have a snowball fight in the yard
Go on a winter hike in the city's park or in a national park
Do a massive jigsaw puzzle together
Leave your phones at home and have a tech-free day
Go stargazing with a hot chocolate in hand
Plan your future together
Have a romantic breakfast in bed
Plan your spring bucket list
Open your blinds and watch the snowfall while cuddling
Get a relaxing couples massage
Rent a cozy cabin in the woods and make a bonfire together in a romantic weekend escape
Go on a double-date with some friends
Volunteer in an animal shelter
Cook a new dish together
Write each other a romantic letter
Go on a romantic road trip around the state
Binge-watch a new Netflix or TV series
Cuddle by the fire
Remake your first date
Get naughty in every room of your house
Go beer or wine tasting
Do good, feel-good – list of winter activities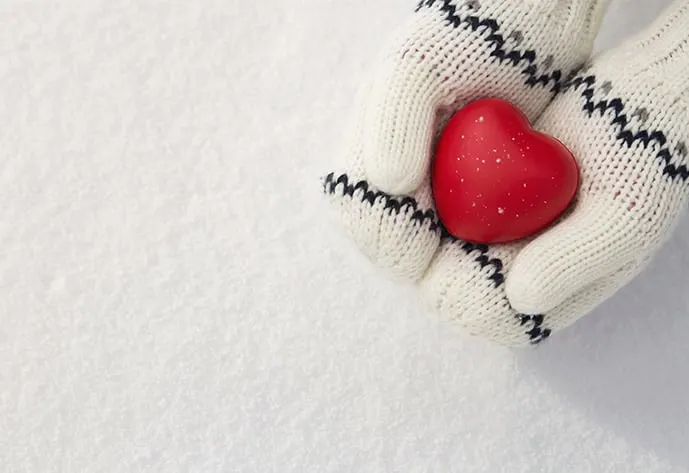 With the cold weather and gray days, many people experience the winter blues more than others.
Also, the cold makes loads of people feel alone, but with simple acts, you can change someone else's day. (And yours too.)
There is no better way to increase your own happiness than by helping someone in need. It's scientifically proven that when you do good, you also feel good.
Here are some fun things to do in winter:
Decorate an elderly person's home
Send a Christmas card to soldiers overseas
Participate in a fundraiser with your friends
Offer to shovel out someone's car
Offer to shovel out someone's sidewalk
Throw salt on your sidewalk
Do a random act of kindness
Give out cookies or candies to kids in the hospital
Volunteer at a Soup-Kitchen
Knit hats and scarfs for homeless people
Clear snow off street signs and fire hydrants
Check on elderly neighbors before and after a storm
Leave hand warmers with a nice note in your mailbox for the mail carrier
Donate warm clothing
Give homemade cookies to your neighbors
Make a freezer meal for a friend
Donate craft supplies to a local library
Volunteer in an animal shelter
Do a polar plunge for charity
Write a "thank you" note to someone
Donate toys to the Salvation Army
Christmas bucket list ideas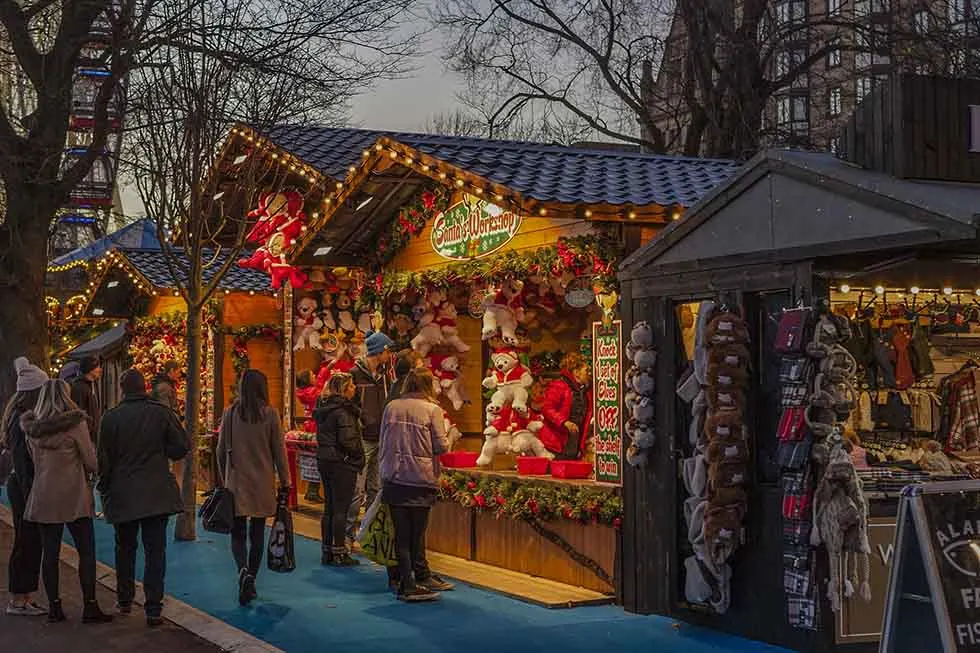 While you have the whole winter to do cozy winter things, make yourself a Christmas bucket list to celebrate this family holiday.
After all, what better way to celebrate Christmas time than to have a Christmas bucket list that you can work to complete by the 25th!
Here are some ideas for you:
Buy and decorate a Christmas tree
Decorate the house (inside and out) with Christmas lights
Go on a self-guided Christmas lights tour through your city
Send out Christmas cards to friends or family members who live far away from you
Have a Christmas movie marathon, but don't forget the popcorn
Hang cute Christmas stockings
Make different types of hot cocoa
Watch an old Christmas movie by the fire
Make at least one Christmas treat
Buy cute Christmas socks
Build a snowman and dress him in Christmas clothing
Make homemade gifts for your friends and family
Have a Secret Santa party with Christmas music in the background
Sip on hot chocolate by the fire
Make a beautiful wreath for your front door
Try a new winter recipe you've never heard before
Attend a tree lighting ceremony in your town
Plan your Christmas morning breakfast
Bake Christmas cookies in all shapes
Drink mulled wine to warm you up
Visit a Christmas market and indulge in seasonal food
Fun things to do in the winter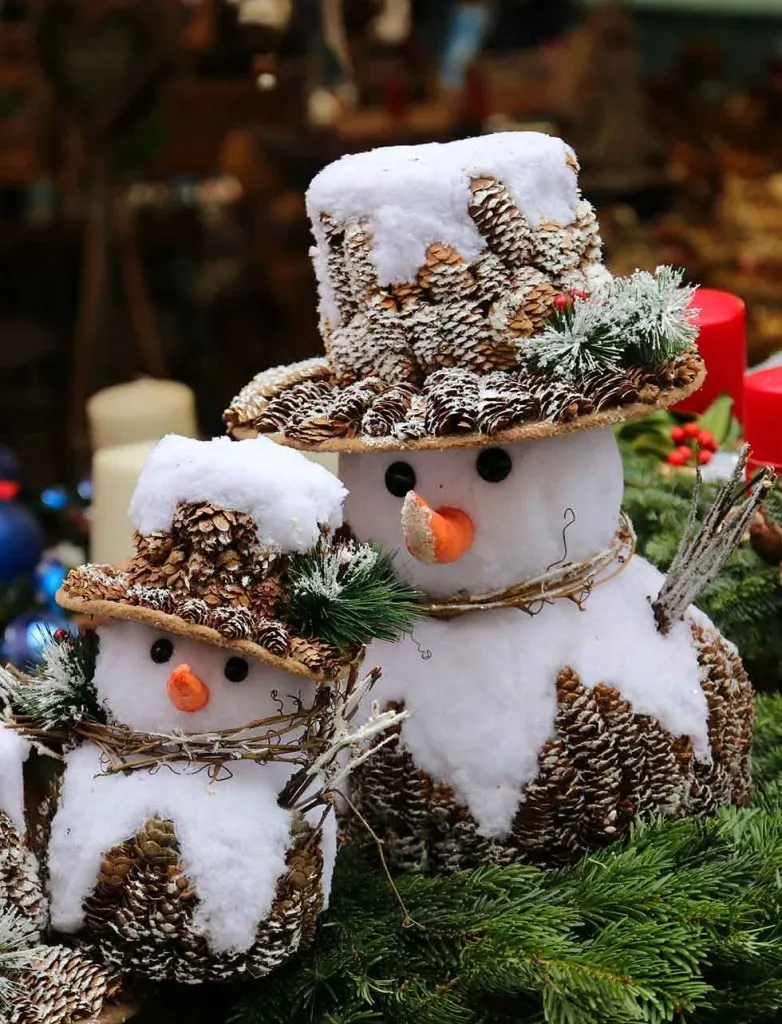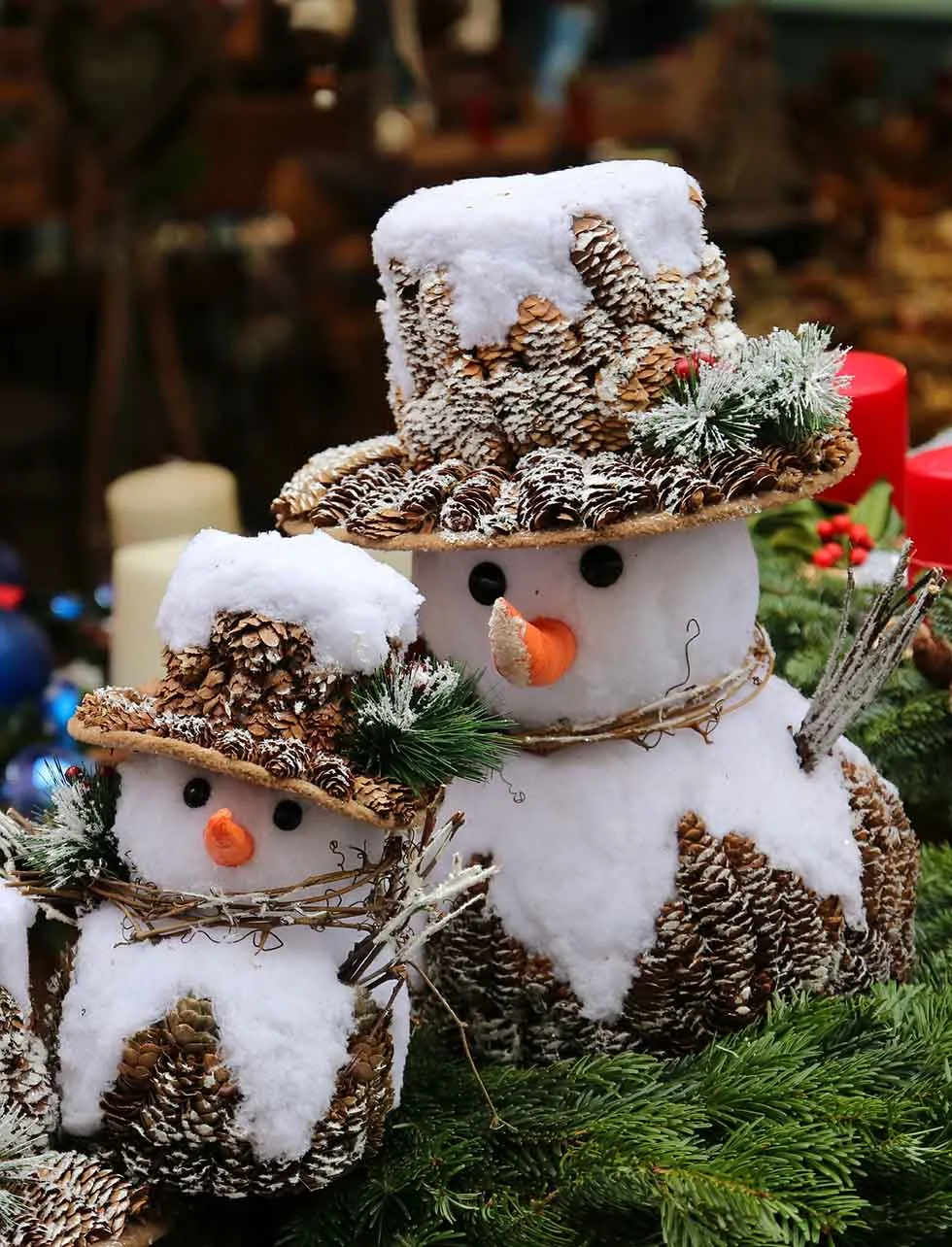 Sunlight, fresh air, and physical activities are essential to keep your mental and physical health.
The cold weather makes us a bit lazy sometimes, and the couch seems surprisingly inviting.
But make a little effort to go outside and don't seclude yourself from the world. Once you get out of your home, you'll instantly feel better.
Here are some fun things to do in the winter:
Visit a museum in your town
Go ice skating
Hold a bonfire with friends
Sleep in an Ice hotel
Go indoor swimming
Build a snowman
Go sledding with your besties
Go skiing with your siblings
Learn snowboarding
Go caroling
Train for a 5k race
Go on a winter road trip
Try a new restaurant in town
See the Nutcracker Ballet
Learn a new language
Relax at a spa with friends
Visit all Christmas markets near you
Take cooking classes
Go to the gym and burn all calories from the season
Check free winter activities near you
Dress up and have a Clue dinner with friends
Travel winter bucket list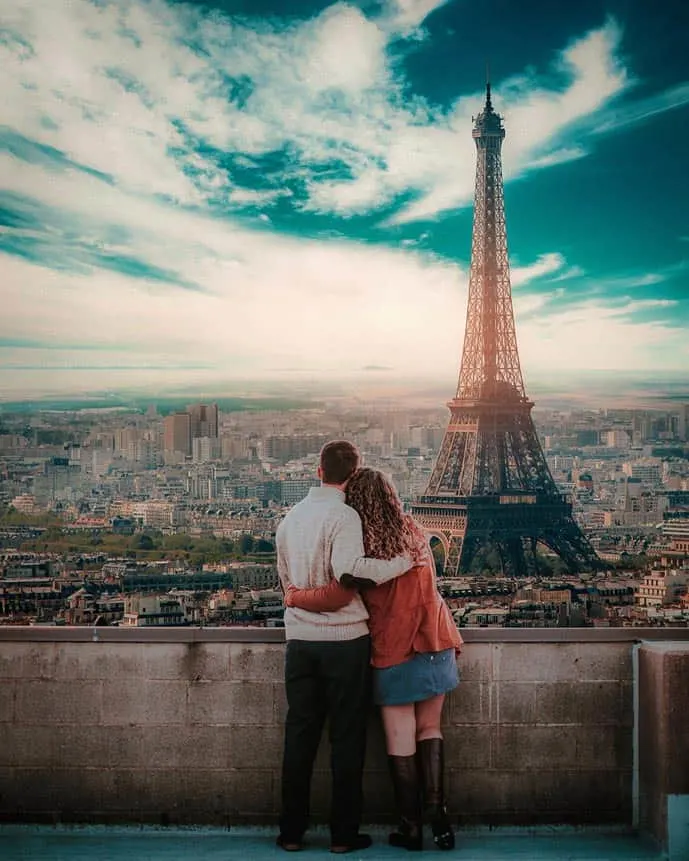 Winter is a magical season for us. The Christmas lights and scents give the season a charming atmosphere.
But sometimes we like to escape the cold, or even just our town, to enjoy the cold weather somewhere else.
In fact, we do this quite often as my husband hates the dull days here in the Netherlands.
For that reason, we'll give you some incredible ideas about places worth visiting this winter.
We've experienced first-hand most of these ideas. That's why we vouch for them.
Here are some travel winter bucket list ideas:
Marvel at the Northern Lights in Tromso, one of the northernmost cities in the world
Have a romantic winter in Paris, the city of love
Be grateful for our freedom at the Sachsenhausen Concentration Camp in Berlin
Go on one of the fantastic day tours from Dublin and enjoy small towns like Doolin and Galway (but don't forget to come back home with some Irish souvenirs for your family!)
Stroll around the gingerbread houses in Amsterdam
Have a Christmas sun vacation in Lisbon
Go on a fantastic road trip in Ireland
Celebrate NYE in the magical Paris
Visit a fairytale village in the Netherlands, Giethoorn, which has almost no roads
Go skiing in a magical village in Switzerland
Learn how to dance tango in Buenos Aires
Marvel at the Cliffs of Moher, a wonder of nature
Eat currywurst in Aachen, one of the best Christmas markets in Germany
Eat the perfect goulash in Budapest
Plan a trip to Paris to experience a fantastic organ concert at the Sacre-Coeur on Christmas Eve
Give yourself a Christmas gift to Disneyland Paris
Warm up in one of Dublin pubs
Celebrate a warm Christmas in Brazil
Go on a day trip from Amsterdam and spend a day in the medieval city of Maastricht
Go island hopping in Greece
Visit the first Starbucks in Seattle
Treat yourself a stay in a castle hotel in Ireland
Indulge in Dutch food in Amsterdam
Things to do at home in winter
For when it's below 32F (0C), blizzard-like conditions, or pitch dark, you will need some indoor activities to keep you busy.
While spending the day in front of the laptop or tv might look inviting, use the winter months to find a new hobby, talent, or interest.
Here are some things to do at home in the winter:
Do a jigsaw puzzle
Do some DIY decor items
Bake a naked cake
Try a new cuisine
Read one book every week
Plan your summer vacation
Cook an easy Valentine's Day dessert
Take an online class about photography, marketing, personal development, or anything you want
Make various courses of fondue with veggies, cheese, and chocolate
Host a movie marathon with your best friends
Organize and de-clutter the cabinets, wardrobes, and the rest of your home
Host a board or video game tournament
Start a bullet journal and keep track of your mood, period, expenses, weight, and activities
Make a stained-glass window for your home
Have a karaoke night with friends over a few glasses of wine
Make an advent calendar for the month
Throw a pajama party with your besties
Make your own ornaments
Build a gingerbread house
Host an ugly sweater party and competition
Have a complete home-spa day to deep-condition your hair, apply face masks, and do your pedi and mani too
Final words on your winter bucket list
A winter bucket list is an excellent motivation to get off the couch and enjoy the scents and charms of the season.
By finding new things to do in winter, you can also easily beat the blues that come with those dark and gray days.
Let yourself get inspired to find new hobbies or who knows to travel to unique travel destinations around the world.
Did you like this article about your winter bucket list? Then save it on Pinterest and share it with a friend who might like it too.
Our best travel tips & resources:
Here're our all-time favorite travel tips & resources so that you can save money and plan your travel logistics hassle-free! For more travel resources, check out our
travel tips.
Saving money: Fly on offseason, winter (not Xmas or NYE), Tuesday, or Wednesday! According to experts, these are the cheapest days to fly.
Travel insurance: Before you leave for your trip, make sure you have a valid travel insurance policy because accidents happen on the road. We have been paying for Safety Wing travel insurance for a little over a year now, and we happily recommend them to our family and friends.
Accommodation: We usually stay in mid-range comfy hotels or private rooms in hostels. These are the sites we use to book accommodation: Booking.com for hotels (excellent flexible cancellation policy) and Hostelworld for hostels (low deposit and easy cancellation).
Tours:We absolutely love booking guided tours with locals to get a history lesson while sight-seeing, especially food tours and walking tours! We book all of our tours using Viator and GetYourGuide.
Transportation: We use Google Maps to figure out how to get around a place using public transport. When we book a rental car, we always use Discover Cars to find the best deal.