Travel quotes can sound a little bit cliché, but they really inspire me to continue this adventure of traveling the world. Here I chose the best 25 travel quotes in my opinion, so I can inspire you to pack your stuff and hit the road! But believe me, it was difficult to choose only 25! 😊
Best Travel Quotes
"Traveling – it leaves you speechless, then turns you into a storyteller."
– Ibn Battuta
"I am not the same, having seen the moon shine on the other side of the world."
– Mary Anne Radmacher
"Travel is fatal to prejudice, bigotry, and narrow-mindedness, and many of our people need it sorely on these accounts. Broad, wholesome, charitable views of men and things cannot be acquired by vegetating in one little corner of the earth all one's lifetime."
– Mark Twain
"Travel far enough, you meet yourself."
– David Mitchell
"We travel not to escape life, but for life not to escape us."
– Anonymous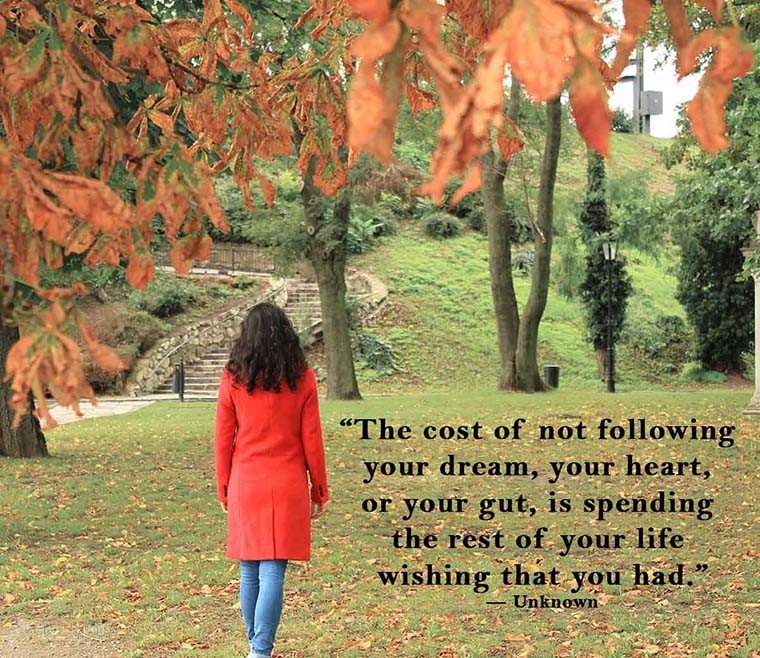 "Not all those who wander are lost."
– J.R.R. Tolkien
"Every dreamer knows that it is entirely possible to be homesick for a place you've never been to, perhaps more homesick than for familiar ground."
― Judith Thurman
"Live with no excuses and travel with no regrets."
– Montel
"So much of who we are is where we have been."
– William Langewiesche
"When was the last time you did something for the first time?"
– John C. Maxwell
"You can't buy happiness, but you can buy a plane ticket and that's kind of the same thing."
– Unknown
"The world is big, and I want to have a good look at it before it gets dark."
– John Muir
"Wherever you are, whatever you do, be in love."
– J Rumi
"Of all the books in the world, the best stories are found between the pages of a passport."
– Unknown
"A camera teaches you how to see without a camera."
– Dorothea Lange
You might also want to get some inspiration from these ancient travel quotes.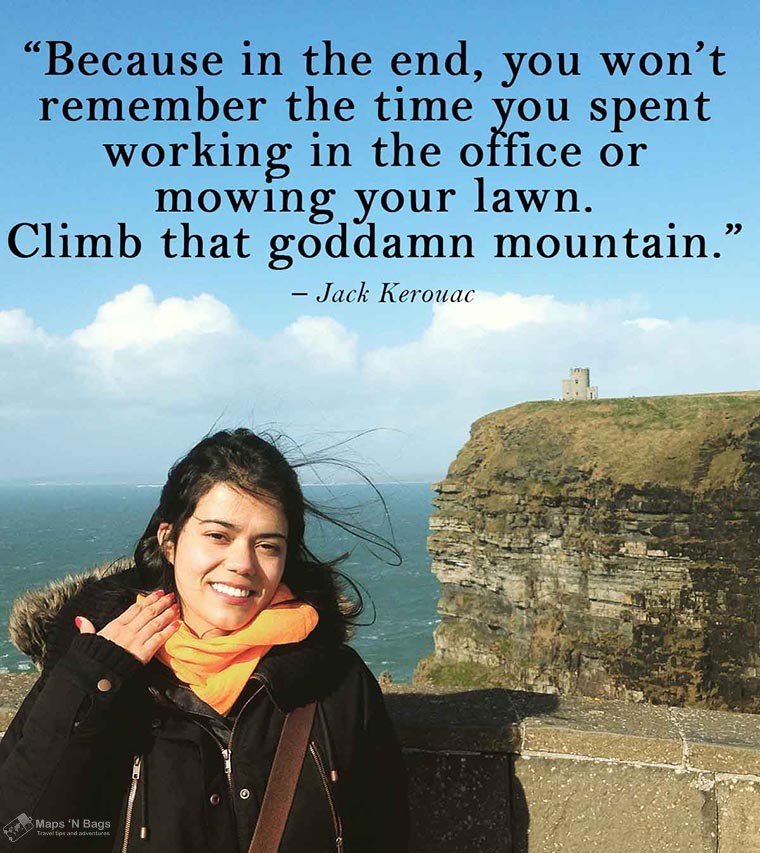 "If it scares you, it might be a good thing to try."
— Seth Godin
"The earth has music for those who listen."
— Shakespeare
"If we were meant to stay in one place, we'd have roots instead of feet."
—Rachel Wolchin
"Not all girls are made of sugar and spice and everything nice. Some girls are made of adventure, fine beer, brains and no fear."
– Unknown
"Travel isn't always pretty. It isn't always comfortable. Sometimes it hurts, it even breaks your heart. But that's okay. The journey changes you; it should change you. It leaves marks on your memory, on your consciousness, on your heart, and on your body. You take something with you. Hopefully, you leave something good behind."
― Anthony Bourdain
"To travel is to discover that everyone is wrong about other countries."
– Aldous Huxley
"The real voyage of discovery consists not in seeking new landscapes, but in having new eyes."
― Marcel Proust
Which quotes would you add to this list? What are your favorite ones? My favorites are number 3, 15 and 23. 😊
Inspired? Pin this post so you can find the quotes easily later!