Looking for funny Instagram captions? This is the ultimate guide for a funny caption, including hilarious travel puns!
Let's talk about Instagram. This photogenic platform is part of the routine of many people, especially while traveling. After all, we want to share the amazing places where we have been, right?!
Most of us have an account for quite some time already, (follow Maps 'N Bags, by the way 🙂 but sometimes we struggle to find good Instagram captions or even just cute captions for selfies, let's say, in Paris.
"Just being around Paris…", "Paris, je t'aime!" Boring. Cliche. No! Time to change your insta captions.
So, here you'll find not only some very funny travel puns but also some cute captions, sassy, for friends (and selfies captions) and more. As we come up with more ideas we'll add them here. Enjoy!
Ahhh, almost forgot! We've also added at the bottom some of the best travel quotes for Instagram captions!
Hey, you! Going to use any of these puns in your Instagram caption? Tag us @mapsnbags, we wanna see it.
Sassy Instagram Captions
Many have a picture of me, few get a picture.
If you didn't get dirty, you didn't play.
Take me as I am, or watch me as I go.
Treat me like a joke and I'll leave you like it's funny.
If I were you, I would adore me.
Why chase you when I'm the catch?
This is who I am. Nobody said you had to like it.
What if I told you, you can eat without posting on Instagram.
Be savage, not average.
Me? Weird? Bitch Please! I am Limited Edition.
I wasn't lucky. I deserve it.
I would like to confirm that I do not care.
Classy, sassy and a bit smart assy.
Too glam to give a damn.
Oh, you're dating my ex? Cool, I'm eating a sandwich…want those leftovers too?
I wonder how many calories bitches burn by jumping to the conclusions.
I don't need a morning quote, just my coffee.
Read next: Best sassy captions for Instagram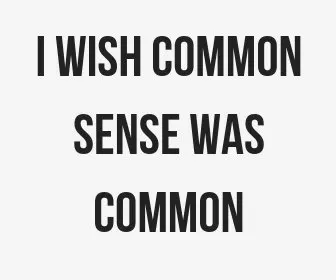 Good Instagram Captions
A pineapple a day keeps the worries away.
Life for the moments you can't put into words.
Bold stripes, bright stars, brave hearts. Happy 4th of July!
Watch more sunsets than Netflix.
Have more than you show and speak less than you know.
Mistakes are proof that you're trying.
Catch flights, not feelings.
Disappointed, not surprised.
Stop looking for happiness like it's a place. Happiness is a way of living.
I will start working when my coffee does.
Winter: Hot chocolate. Cold Nights. Warm blankets. Stars shining. Frosty mornings.
Don't cry because it's over, smile because it happened.
So many books, so little time.
Forget love, fall in coffee.
You only live once, but if you do it right, once is enough.
In three words I can sum up everything I've learned about life: it goes on.
Always forgive your enemies; nothing annoys them so much.
Be yourself. Everyone else is already taken.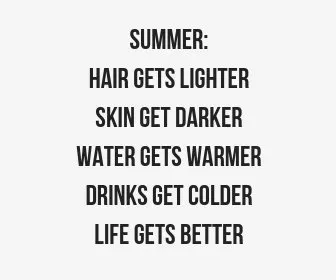 Cute Instagram Captions for Couples
7 billion smiles and yours is my favorite.
So many of my smiles begin with you.
Girl: What's the first thing you notice when you look at another girl?/ Boy: That she isn't you.
That moment when he says you're cute.
All you need is love. But a little chocolate now and then doesn't hurt.
I can't keep pretending.
Read next: Cutest captions for Instagram
Selfie Captions
I wear no makeup for reasons of: I don't need it.
You're doing it wrong.
Netflix Marathon: YES!
Stay strong, the weekend is coming.
Do what is right, not what is easy.
Instagram Captions for Friends
I don't know what it's tighter, our jeans or our friendship.
A best friend is someone who makes you laugh even when you think you'll never smile again.
Friends are like stars, you don't always see them, but you know they're there.
I remember when my best friend was shy and quiet. I created a monster.
Meet my partner in crime.
Friends buy you food. Best friends eat your food.
I would rather walk with a friend in the dark, than alone in the light.
Friendship is the hardest thing in the world to explain. It's not something you learn in school. But if you haven't learned the meaning of friendship, you really haven't learned anything.
In the end, we will remember not the words of our enemies, but the silence of our friends.
Lots of people want to ride with you in the limo, but what you want is someone who will take the bus with you when the limo breaks down.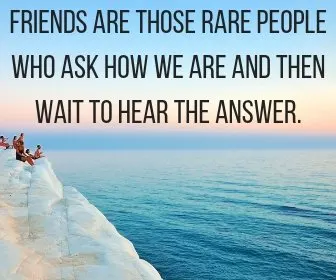 Clever Instagram Captions
Beautiful comes in all shapes and sizes. Large, circle, square, thin crust, thick crust, stuffed crust, extra toppings.
Marriage is a workshop. The husband works and the wife shops.
You have stolen a pizza my heart.
How to get a beach body: go to the beach. Done.
I like hashtags because they look like a waffle.
Friday, my second favorite F word.
I'm not lazy, I'm just on energy-saving mode.
"It's been a long week." – me, in the middle of Tuesday.
I donut understand your puns.
Abracadabra! Nope, you're still a bitch.
I'm on a seafood diet. I see food and I eat it.
I need a six-month vacation, twice a year.
"I woke up like this" -said no one ever except for Beyonce and maybe a handful of models.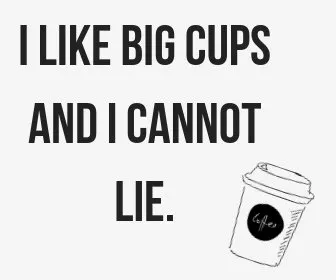 Travel Puns: Funny Instagram Captions
When I go to West Africa I'm

Ghana

make sure

Togo

to Mali and then I can say I've

Benin

Timbuktu.

I like European food so I decided to Russia over there because I was

Hungary

. After

Czeching

the menu I ordered

Turkey

. When I was

Finnished

I told the waiter

'Spain

good but there is

Norway

I could eat another bite'.

You told me it was

Chile

in South America. But I don't

Bolivia

.
Short Instagram Captions for Girls (and Guys)
Travel Puns and Insta Captions for Countries with the Letter A
Andorra
I'd love to take you for dinner…

and/orra

dessert.
Angola
Tomorrow

Angola

visit a local tribe.
Argentina
There's a lot at

steak

for Boca Juniors.

Want to

meat

my new friends?

Call me Iguazu because I'm fallin' for this place!
Read next: Short captions for Instagram
Australia
I took some high

koalaty

pictures in Melbourne.

Wanna meet? P Sherman, 42 Wallaby Way, Sydney.

This place is

Perth

-ect!

Perfect! That's how

Aussie

this place!

See ya later

alligator

! In a while,

crocodile

!
Austria
Innsbruck is

Alps

-olutely amazing! -> Thanks,

Herbert!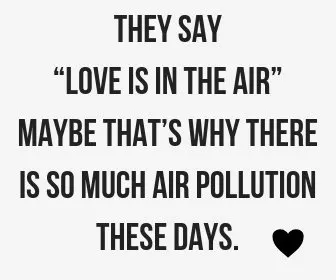 Travel Puns and Insta Captions for Countries with the Letter B
Bahamas
I had to take a

pig

ture of this place!
Bolivia
You will not

Bolivia eyes when you see the Salt Flats.

I'm going for a 3-months backpack in South America. Can you

Bolivia

?
Brazil
I'm feeling

Amazon

today!

Are you for

Rio

?

Life is a

beach

.

Got some vitamin

sea

today.

Samba

dy dance with me!
Bulgaria
I've just arrived in Bulgaria. How is it?

Sofia

, so good.

I always wanted to visit the Balkans, but that's Sofia away.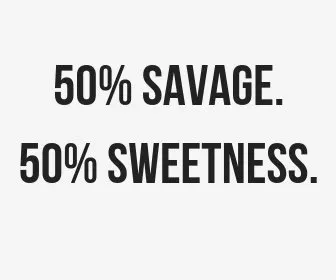 Travel Puns and Insta Captions for Countries with the Letter C
Canada
Quebec

to basics – camping in Canada.

Canada is a

moose

ing!

Bear

with me, while I am finding the perfect views of this city.

Canada, too cool to

leaf

.

'Banff is amazing!' 'I Canada disagree with you.'
Chile
The food here is spicy. All dishes have

Chile

pepper.

It's kinda

Chile

here.
China
Are you

China

be funny?

Just

China

have a good time.

Living in China for a month ex

panda

d my mind!

I wanna see the sun

rice

in the fields.

Let the lights

dim sum.

I've

Beijing

in China for a month now.

There is some

Confucion

about the oldest religion in China.
Congo
I asked my mom if I

Congo

to Africa this winter.
Croatia Puns
No need to

Split

the bill, I'll pay it.

Croati

-ng

new memories.
Cuba
Havana

good time in Cuba.
Czech Republic
Czech

this place.

Prague Bucket list:

Czech

.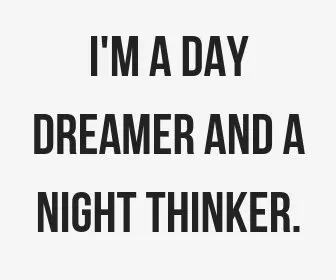 Travel Puns and Insta Captions for Countries with the Letter E
Egypt
Sphinx

are beautiful in Cairo.

Denial

is not just a river in Egypt.
England – London Puns
Eye

love London!

So nice

UK-em

here!

Eye

finally visited London!

London is thamed.
Estonia
I'm

Tallinn

you this place is awesome!
Travel Puns and Insta Captions for Countries with the Letter F
France – Paris Instagram Captions
Eiffel

in love with Paris.

Paris, I hope our paths will

croissant

again.

This city is so

Nice

.

Love to meet people and make new

France

while traveling.

Paris, I

Louvre

you!

Enjoy your vacation! Right

baguette

ya!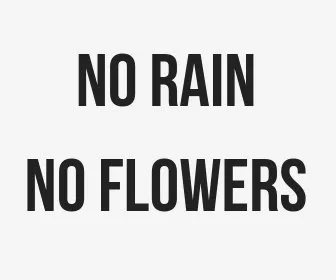 Travel Puns and Insta Captions for Countries with the Letter G
Germany – Berlin puns
Need to

curry

up! Heading to Germany today.

Been to Octoberfest, have the

wurst

hangover ever.

Germany, I'll be

Bach

!

A

Berlin

desire to drink beer!

Where

Eltz

can I find beautiful castles like these?
Ghana
You are

Ghana

love the food in Africa.
Travel Puns and Insta Captions for Countries with the Letter H
Haiti
I really

Haiti

to leave this place, but it's time to go home.
Hungary
This goulash soup will make you

Hungary

.
Travel Puns and Insta Captions for Countries with the Letter I
India
Agra-t

place to take pictures!
Indonesia – Bali Puns
Un

BALI

vable!

Doing

water

-ever I want!

Can't

bali

eve the landscapes here!
Iran
Needed to visit Tehran before

Iran

out of time.
Ireland
Irish

I had an umbrella here in Dublin.

Moher

photos, please.

The Irish should be rich because their capital is always

Dublin

.
Italy Captions
I want to

Rome

the world.

Do you want a

Pisa

my pizza.

Home sweet

Rome

.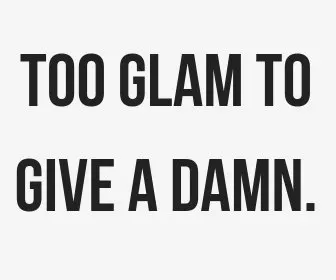 Read next: Hilarious travel memes
Travel Puns and Insta Captions for Countries with the Letter K
Kenya
Kenya

feel the good vibes of this place?

How

Kenya

leave this place?

Kenya

grab me a souvenir in Nairobi?
Travel Puns and Insta Captions for Countries with the Letter M
Mexico
Cancun is

nachos

a pretty beach city.

I have to

taco

shot of tequila.
Monaco Puns
Watching the Grand Prix in Monte Carlo, but they're so fast that it's driving me crazy.
Morocco
This city will

blue

you away!
Travel Puns and Insta Captions for Countries with the Letter N
Netherlands – Amsterdam Captions
You'd like to visit Holland one day,

wooden shoe

?

Amsterdam is a city with

high

standards.

I'm feeling like a

Dutchess

here.

No

Dutch

thing as too many bikes.

Wanna take

cheesy

pictures in Amsterdam.

You look

smoking

hot.

Water

you going to do in Rotterdam?
Norway Instagram Captions
Norway

I'm going to miss Oslo!

I've heard Tromso is gorgeous in the winter!

Norway

I'll miss that!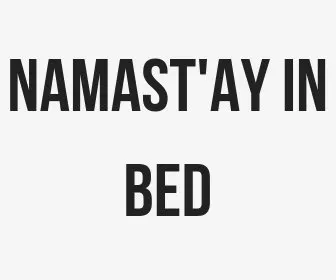 Travel Puns and Insta Captions for Countries with the Letter O
Oman
Oman

, take a look at this view.
Travel Puns and Insta Captions for Countries with the Letter P
Peru
Machu Picchu was

INCA

redible!
Philippines
Manila

icecream is my favorite flavor.

Told my mom I'm not coming back from this place. She said "are you

shore

"?
Portugal
Lagos

back to the beach!

A good glass of wine is never

Faro

way in Portugal!
Travel Puns and Insta Captions for Countries with the Letter R
Russia
This stunning place is the reason why you should be

Russian

to Moscow.

I was going to buy one of those Russian dolls, but then I realized they're full of themselves.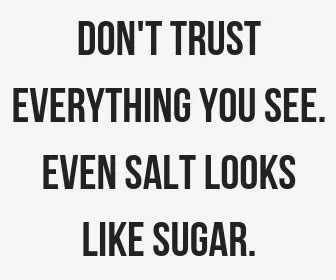 Travel Puns and Insta Captions for Countries with the Letter S
Scotland
Don't joke about Scottish men wearing skirts, it can get you

Kilt!
South Africa
I wanna sCape Town with you.

I'd be

Lion

if I said that Johannesburg isn't beautiful.
South Korea
I just had a match with someone in South Korea. I think he's my

Seoul

mate.
Spain
Oh my

GAUDI

, Barcelona is stunning!

Might as guell taste it.
Sudan
Sudan

-ly got so hot here!

If I stole these, would you

Sudan

me?
Sweden
Swede

photo locations in Stockholm.

Look at this view! I'll have

Swede

dreams tonight.
Switzerland
A

Berning

desire to go to Switzerland.

What's so great about Switzerland? Well, the flag is a

big plus.
Zurich is Alps–olutely amazing! -> Thanks, Herbert!
Travel Puns and Insta Captions for Countries with the Letter T
Thailand
I'll never get

Thai

-erd of this place!

Thai

-m flies when you're on vacation!
Togo
Do you want

Togo

to Africa?
Travel Puns and Insta Captions for Countries with the Letter U
Uganda
There is so much prop

Uganda

in Kampala.
Ukraine
Who is that?

Odessa

friend of mine.
United States Puns
Don't

Seattle

for anything less than perfect.

Canyon

believe this view?

So

Minnie

things to do in Disney!

Goofy

ing around in Disney.

Not sure where to find snow in America.

Alaska

local.
Travel Puns and Insta Captions for Countries with the Letter V
Vietnam
I'm

Ha-long

way from home.

Sorry if I'm

Hanoi

ng you with my travel photos.

You have no idea Ha long I've been waiting pho someone like you.
Travel Puns and Insta Captions for Countries with the Letter Y
Yemen
Yemen

, I told this place is gorgeous.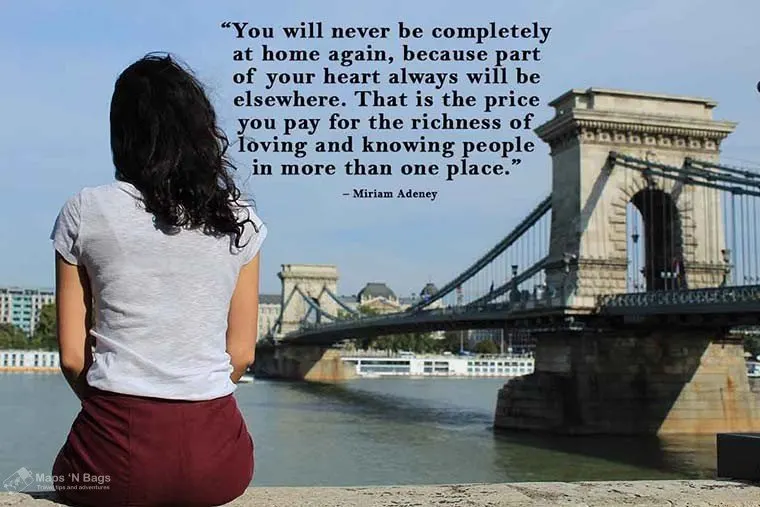 Selfie Quotes and Selfie Captions
"Traveling – it leaves you speechless, then turns you into a storyteller." – Ibn Battuta
"I am not the same, having seen the moon shine on the other side of the world." – Mary Anne Radmacher
"Travel far enough, you meet yourself." ― David Mitchell, Cloud Atlas
"Travel is fatal to prejudice, bigotry, and narrow-mindedness, and many of our people need it sorely on these accounts. Broad, wholesome, charitable views of men and things cannot be acquired by vegetating in one little corner of the earth all one's lifetime." – Mark Twain
"We travel not to escape life, but for life not to escape us." – Anonymous
"Every dreamer knows that it is entirely possible to be homesick for a place you've never been to, perhaps more homesick than for familiar ground." ― Judith Thurman
"Live with no excuses and travel with no regrets." – Montel
"So much of who we are is where we have been." – William Langewiesche
"When was the last time you did something for the first time." – John C. Maxwell
"You can't buy happiness, but you can buy a plane ticket and that's kind of the same thing. – Unknown
"The world is big, and I want to have a good look at it before it gets dark. – John Muir
"Wherever you are, whatever you do, be in love. – J Rumi
"Of all the books in the world, the best stories are found between the pages of a passport. – Unknown
"A camera teaches you how to see without a camera. – Dorothea Lange
"If it scares you, it might be a good thing to try." —Seth Godin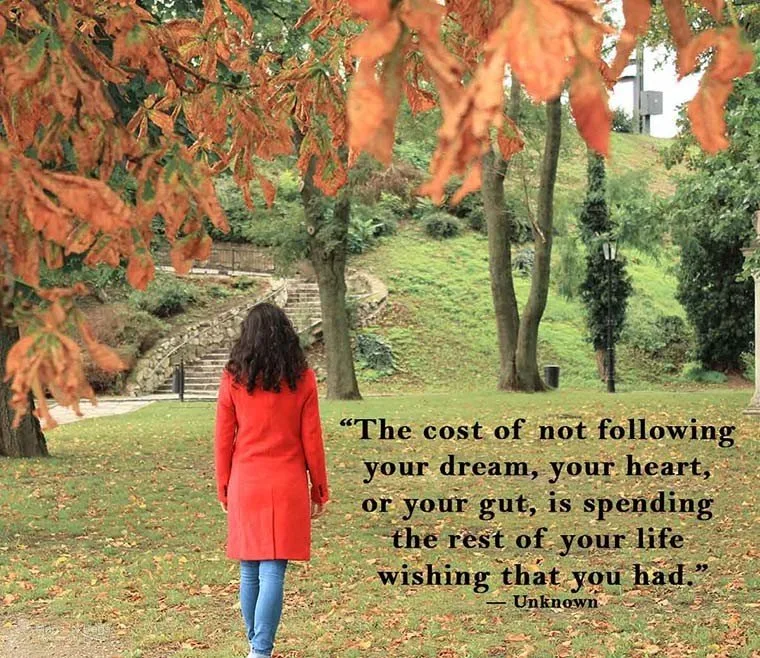 "The earth has music for those who listen."—Shakespeare
"If we were meant to stay in one place, we'd have roots instead of feet."—Rachel Wolchin
"Not all girls are made of sugar and spice and everything nice. Some girls are made of adventure, fine beer, brains, and no fear." – Unknown
"Travel isn't always pretty. It isn't always comfortable. Sometimes it hurts, it even breaks your heart. But that's okay. The journey changes you; it should change you. It leaves marks on your memory, on your consciousness, on your heart, and on your body. You take something with you. Hopefully, you leave something good behind." -Anthony Bourdain
"Adventure is worthwhile." – Aesop
"For my part, I travel not to go anywhere but to go. I travel for travel's sake. The great affair is to move." – Robert Louis Stevenson
"We travel, some of us forever, to seek other places, other lives, other souls." – Anais Nin
"A journey is best measured in friends, rather than miles." – Tim Cahill
"The gladdest moment in human life, me thinks, is a departure into unknown lands." – Sir Richard Burton
"No place is ever as bad as they tell you it's going to be." – Chuck Thompson
"The man who goes alone can start today, but he who travels with another must wait till that other is ready." – Henry David Thoreau
"To awaken alone in a strange town is one of the pleasantest sensations in the world." – Freya Stark
"The life you have led doesn't need to be the only life you have." – Anna Quindlen
"Man cannot discover new oceans unless he has the courage to lose sight of the shore." – Andre Gide
"The use of traveling is to regulate imagination with reality, and instead of thinking of how things may be, see them as they are." – Samuel Johnson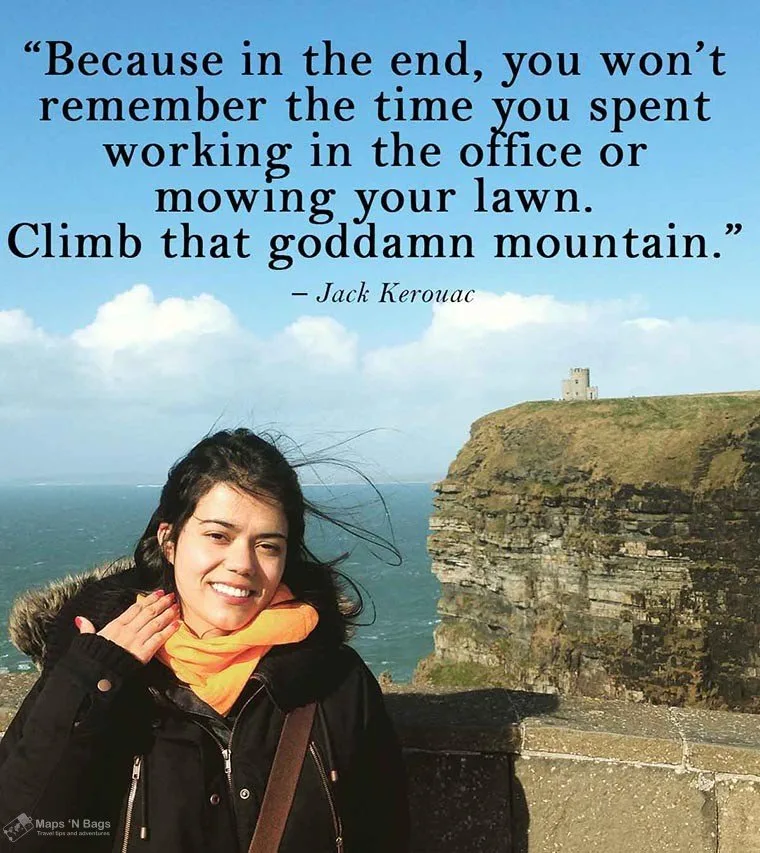 "The world is a book, and those who do not travel read only one page." – Saint Augustine
"Travel and change of place impart new vigor to the mind." – Seneca
"Twenty years from now you will be more disappointed by the things you didn't do than by the ones you did do. So throw off the bowlines. Sail away from the safe harbor. Catch the trade winds in your sails. Explore. Dream. Discover." – Mark Twain
"Once a year, go someplace you've never been before." – Anonymous
"Travel is the only thing you buy that makes you richer." – Anonymous
"To travel is to discover that everyone is wrong about other countries." – Aldous Huxley
"Stuff your eyes with wonder, live as if you'd drop dead in ten seconds. See the world. It's more fantastic than any dream made or paid for in factories." – Ray Bradbury
"Traveling tends to magnify all human emotions." — Peter Hoeg
"You don't have to be rich to travel well." – Eugene Fodor
"If you reject the food, ignore the customs, fear the religion and avoid the people, you might better stay at home." – James Michener
"People don't take trips, trips take people." – John Steinbeck
"When overseas you learn more about your own country than you do the place you're visiting." – Clint Borgen
"To my mind, the greatest reward and luxury of travel is to be able to experience everyday things as if for the first time, to be in a position in which almost nothing is so familiar it is taken for granted." – Bill Bryson
"Life is either a daring adventure or nothing." – Helen Keller
"Our happiest moments as tourists always seem to come when we stumble upon one thing while in pursuit of something else." — Lawrence Block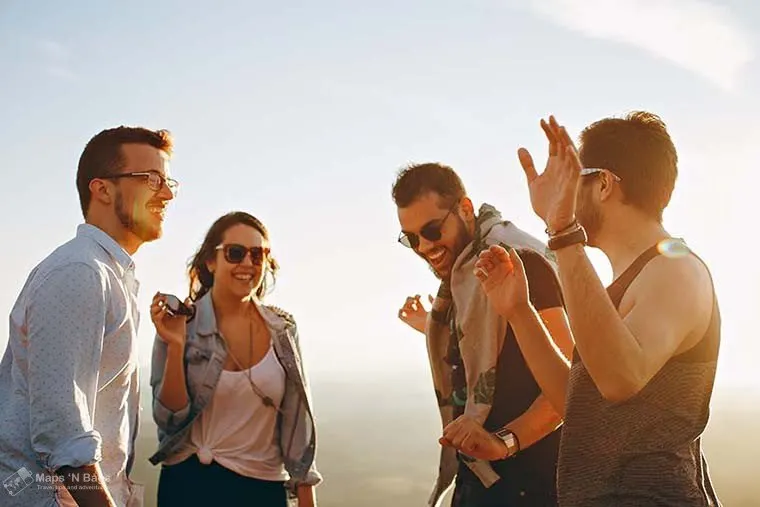 "Stop worrying about the potholes in the road and enjoy the journey." – Babs Hoffman
"He who would travel happily must travel light." – Antoine de St. Exupery
"Every man can transform the world from one of monotony and drabness to one of excitement and adventure." – Irving Wallace
"Not all those who wander are lost." – J.R.R. Tolkien
"The more I traveled the more I realized that fear makes strangers of people who should be friends." – Shirley MacLaine
"I travel a lot; I hate having my life disrupted by routine." – Caskie Stinnett
"A mind that is stretched by a new experience can never go back to its old dimensions." – Oliver Wendell Holmes
"Remember that happiness is a way of travel – not a destination." – Roy M. Goodman
"Life begins at the end of your comfort zone." – Neale Donald Walsch
"Once in a while it really hits people that they don't have to experience the world in the way they have been told to." – Alan Keightley
"One's destination is never a place, but a new way of seeing things." – Henry Miller
"I haven't been everywhere, but it's on my list." – Susan Sontag
"Nobody can discover the world for somebody else. Only when we discover it for ourselves does it become common ground and a common bond and we cease to be alone." – Wendell Berry
"Take only memories, leave only footprints." – Chief Seattle
"Two roads diverged in a wood and I – I took the one less traveled by." – Robert Frost
"There is no moment of delight in any pilgrimage like the beginning of it." – Charles Dudley Warner
"Oh, the places you'll go." – Dr. Seuss
"It is not down in any map; true places never are." – Herman Melville
"Books are the plane, and the train, and the road. They are the destination and the journey. They are home.―Anna Quindlen
"The real voyage of discovery consists not in seeking new landscapes, but in having new eyes."―Marcel Proust
"I am awfully greedy; I want everything from life. I want to be a woman and to be a man, to have many friends and to have loneliness, to work much and write good books, to travel and enjoy myself, to be selfish and to be unselfish… You see, it is difficult to get all which I want. And then when I do not succeed I get mad with anger."―Simone de Beauvoir
"Now more than ever do I realize that I will never be content with a sedentary life, that I will always be haunted by thoughts of a sun-drenched elsewhere."―Isabelle Eberhardt
"Perhaps travel cannot prevent bigotry, but by demonstrating that all peoples cry, laugh, eat, worry, and die, it can introduce the idea that if we try and understand each other, we may even become friends." – Maya Angelou
"Paris is always a good idea." – Audrey Hepburn
"He who is outside his door has the hardest part of his journey behind him." – Dutch Proverb
"We travel, initially, to lose ourselves; and we travel, next to find ourselves. We travel to open our hearts and eyes and learn more about the world than our newspapers will accommodate. We travel to bring what little we can, in our ignorance and knowledge, to those parts of the globe whose riches are differently dispersed. And we travel, in essence, to become young fools again- to slow time down and get taken in, and fall in love once more." ― Pico Iyer
"Let's wander where the Wifi is weak."
What about you? Do you have some other travel puns ideas? Or inspiring travel quotes? Share them in the comments!!
Did you like this post? Then pin it to your Pinterest board!
Our best travel tips & resources:
Here're our all-time favorite travel tips & resources so that you can save money and plan your travel logistics hassle-free! For more travel resources, check out our
travel tips.
Saving money: Fly on offseason, winter (not Xmas or NYE), Tuesday, or Wednesday! According to experts, these are the cheapest days to fly.
Travel insurance: Before you leave for your trip, make sure you have a valid travel insurance policy because accidents happen on the road. We have been paying for Safety Wing travel insurance for a little over a year now, and we happily recommend them to our family and friends.
Accommodation: We usually stay in mid-range comfy hotels or private rooms in hostels. These are the sites we use to book accommodation: Booking.com for hotels (excellent flexible cancellation policy) and Hostelworld for hostels (low deposit and easy cancellation).
Tours:We absolutely love booking guided tours with locals to get a history lesson while sight-seeing, especially food tours and walking tours! We book all of our tours using Viator and GetYourGuide.
Transportation: We use Google Maps to figure out how to get around a place using public transport. When we book a rental car, we always use Discover Cars to find the best deal.