Paris is always a good idea, said Audrey Hepburn in the movie Sabrina. Or in French, Paris est toujours une bonne idée.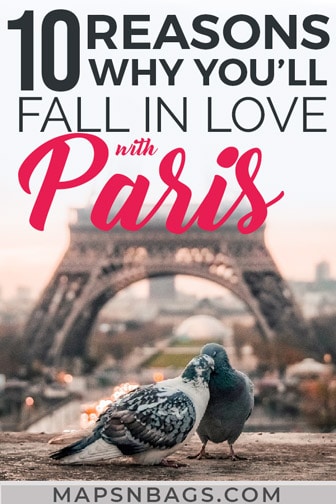 One of the most famous quotes about Paris describes the overall feeling the City of Lights inspires people. That's why lots of painters and writers found in Paris a home.
Turns out Paris is a world on its own because the city inspires romance, glamour, life. and those who let the "get to them", will inevitably feel this.
Some say Paris is the City of Love. Others say it the City of Lights. Either way, there are plenty of reasons to visit Paris, and we'll list some of them below.
Paris is always a good idea
It's not like anyone would need reasons to visit Paris. This inspiring city is a good reason on its own. But we'd like to point out the main reasons that, for us, Paris is always a good idea.
So when planning your Paris itinerary, be sure to include these recommendations.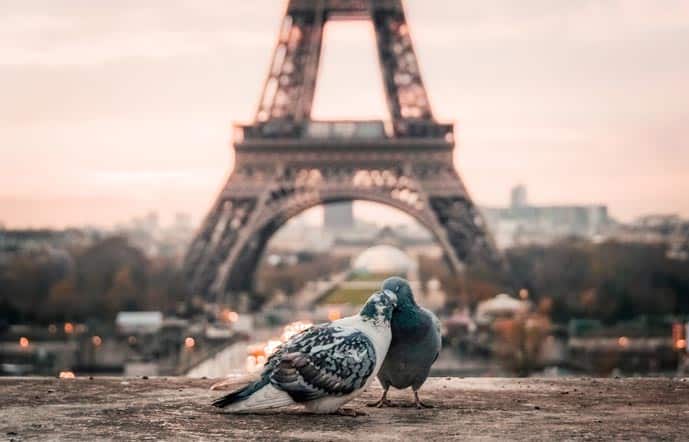 Paris is the City of Love
It is undeniable that Paris is ridiculously romantic. From the Seine promenade to the Eiffel Tower and typical Parisian bistros, Paris is ridiculously romantic.
We even dare to say that the City of Lights is Europe's most romantic city. Don't believe us? Go for a stroll with your beloved one near the Eiffel Tower and you will feel it too.
Read next: Weekend in Paris itinerary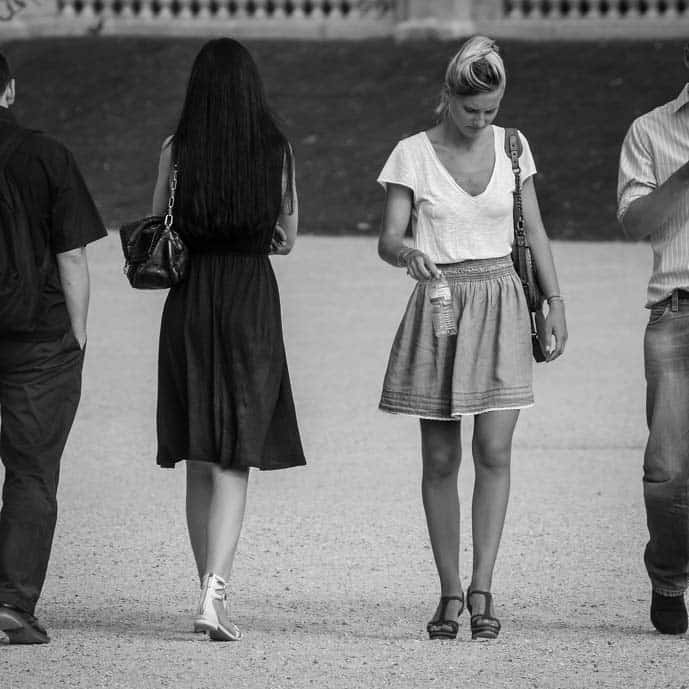 Paris breathes glamour
In fact, Paris has a fashion week four times a month. No joke. The Parisians dress very well, so those comfy leggings won't cut here.
It's a general common feeling that most of the people simply dress well in Paris, but you also see that in many European countries.
Men wear nice sneakers with khaki pants and a nice sweater, while women wear nice shoes and clothes. (There are far more options for women: skirts, dresses, etc.)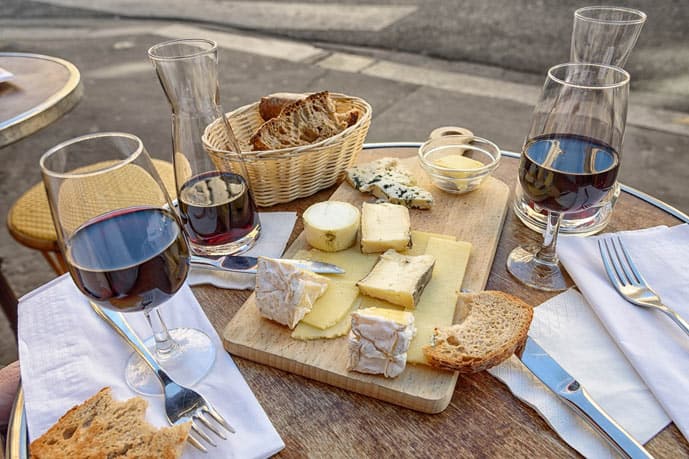 Paris is perfect for foodies
We're an incurable foodie couple, and whenever we traveled to Paris, it didn't disappoint us.
Paris is always a good idea because the city has excellent patisseries, cafés, and not less than 70 Michelin-starred restaurants.
While in the city, skip Burger King and McDonald's and try their wine, cheese, baguettes, croissants, and crepes. You won't regret it.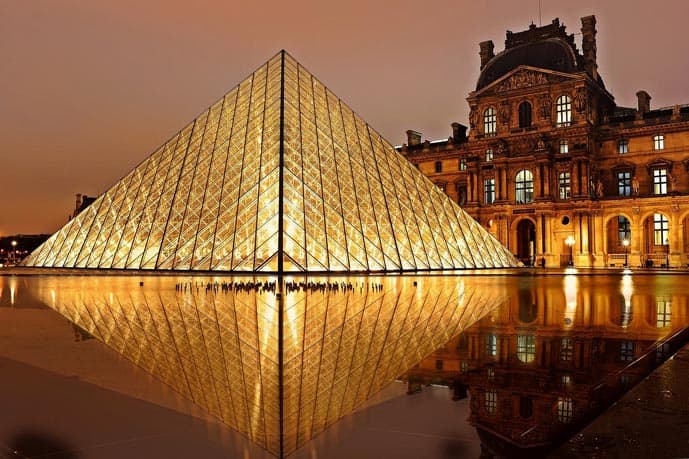 Paris has excellent museums
Not a lot of places in the world offer so many art and history experiences like Paris does.
The city is the birthplace of impressionism, hence the excellent museums spread across the center, such as Musée d'Orsay and Musée de l'Orangerie.
Personally, the Louvre museum is the best one. Bruna could walk through those halls that breathe the history of Paris and the world for hours.
It might not seem at first, but you might find a surprisingly unusual experience in Paris in those museums.
Except by Monalisa, which is a tad disappointing (too small and always surrounded by hordes of tourists), the museum has excellent artworks.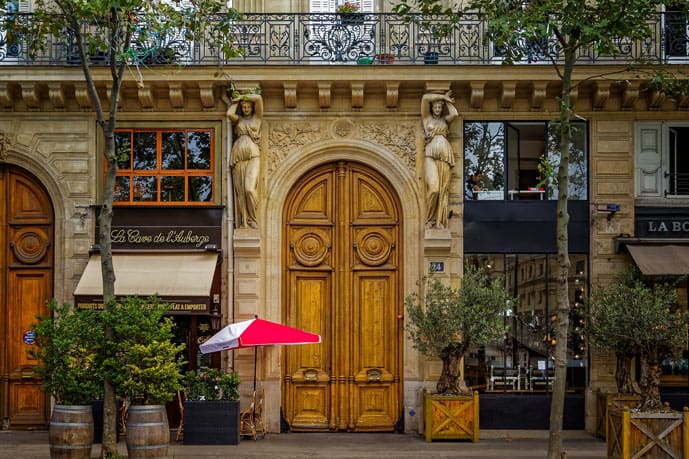 Paris has a striking architecture
One of our biggest hobbies is photography, and Bruna's style is all about medieval buildings, monuments, and cities. That's why Paris is a giant playground for her.
Paris has a mix of the most prominent architectural styles in its constructions and landmarks, such as the Gothic, French Renaissance, Classical Revival, and Art Nouveau.
Paris has gorgeous churches and cathedrals
We're not religious, but whenever we travel abroad, we visit the local church. If it's like most churches and cathedrals in Europe: highly decorated buildings with a lot of symbols and stories in its stained glass windows.
And Paris has some unique churches with striking architecture, such as the Sacré-Coeur, Saint-Sulpice, which is certainly one of the most beautiful churches in Europe, and the Notre-Dame, which was severed damaged by the fire in April 2019.
Oh, and the Sainte Chapelle also deserves a mention because of its over 1,000 jaw-dropping stained glass windows. Beautiful!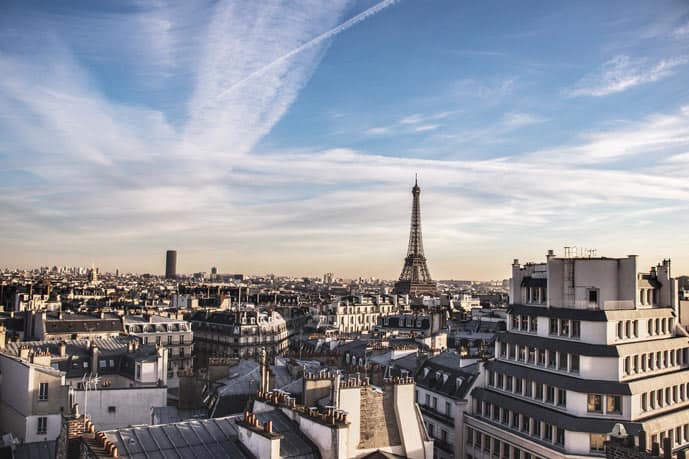 Paris has magnificent views
Paris is sprinkled with rooftop bars and attractions that offer a stunning view of the City of Lights. And sometimes you can even have a lovely Eiffel Tower view from your hotel in Paris.
One thing is for sure: Paris is always a good idea. Check out some cool places to have a nice view of Paris:
Arc de Triomphe
Parc de Belleville
Sacré-Coeur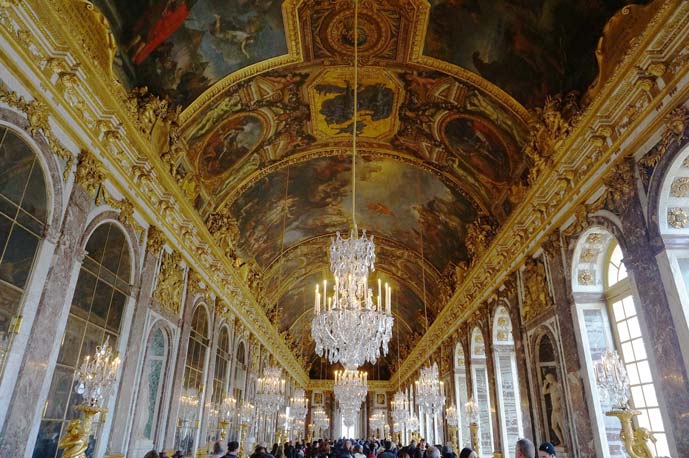 Paris has charming day trips options
For those who want to see more of the French countryside (or other countries), Paris has great train connections with nearby towns and capitals.
There are lots of possible day trips from Paris, such as the Château Versailles, Château de Chantilly, or even Brussels, which is a lovely city.
Read next: Incredible day trips from Paris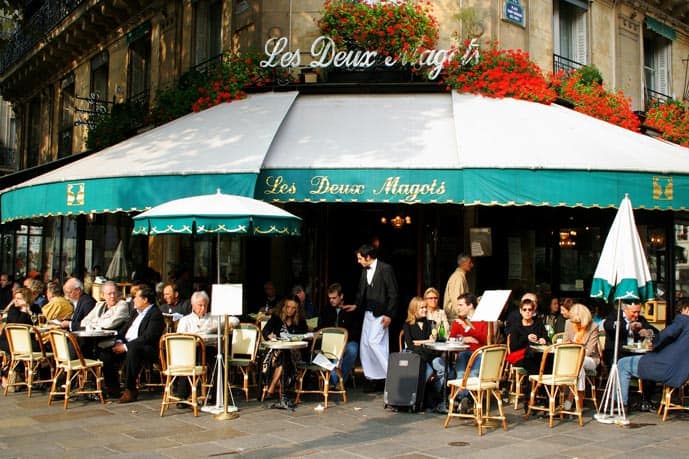 Paris café culture is unique
Parisians love spending some time in cafés watching people, sipping coffee, sometimes working, or having breakfast.
So next time you travel to Paris, be sure to reserve some time to know the city cafés better and simply sit there for a while. The farther away from the tourist spots the more authentic feel it will have.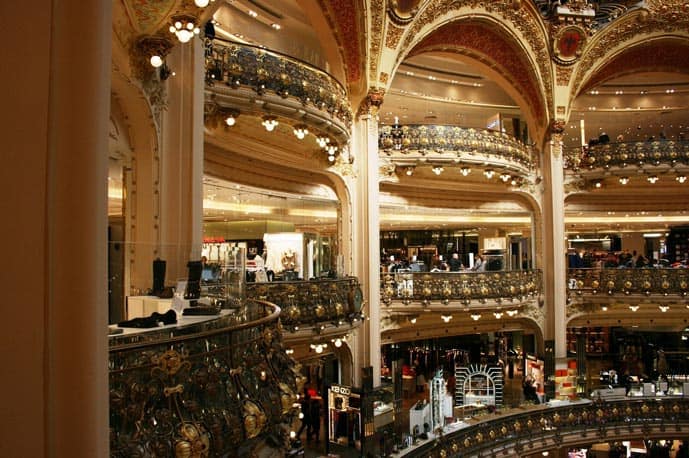 Paris is great for shopping
Yes, that's right. Paris is a great spot for all sorts of shopping. From macarons and wine to fine clothes and accessories.
But don't worry, although the city is expensive, there are other affordable Paris souvenirs to take back home. We particularly love those "Paris is always a good idea t-shirts", mugs, and pillows. They all are amazing!
Wrapping up on reasons to visit Paris
There's no doubt that Paris is always a good idea. The city fulfills every aspect a person would want in a city and note that we've only named 10 reasons.
In fact, there are lots and lots of reasons you should travel to Paris.
Paris travel resources
If you're traveling to the city of lights in the spring, you will want to read our guide to the best things to do in Paris in March.
Did you like this post about Paris is always a good idea? Then pin it to your Pinterest board!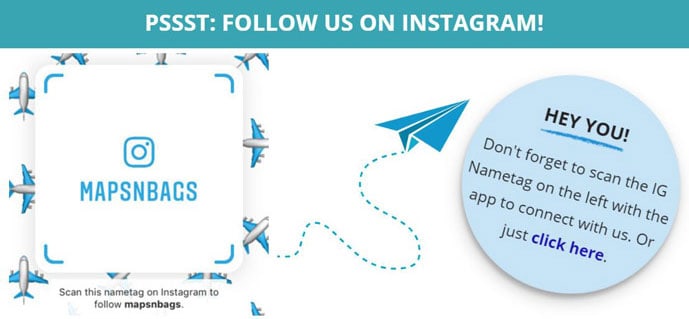 My best travel tips & resources:
Here're my all-time favorite travel tips & resources so that you can save money and plan your travel logistics hassle-free! For more travel tips, check out my complete guide on how to plan a trip to the Netherlands.
Saving money: Fly on offseason, winter (not Xmas or NYE), Tuesday, or Wednesday! According to experts, these are the cheapest days to fly.
Travel insurance: Before you leave for the Netherlands, make sure you have a valid travel insurance policy because accidents happen on the road. I have been paying for Safety Wing travel insurance for a little over a year now, and I happily recommend them to my family and friends.
Accommodation: I usually stay in mid-range comfy hotels or private rooms in hostels. These are the sites we use to book accommodation: Booking.com for hotels (excellent flexible cancellation policy) and Hostelworld for hostels (low deposit and easy cancellation).
Tours: I absolutely love booking guided tours with locals to get a history lesson while sight-seeing, especially food tours and walking tours! I book all of our tours using Viator and GetYourGuide.
Transportation: I use Google Maps to figure out how to get around a place using public transport. When I book a rental car, I always use RentalCars.com to find the best deal.
What to Pack: Here're the travel essentials I bring on every trip. I also have lots of packing guides!