"What is the Netherlands known for?" you might ask yourself. Well, we're here to show you the most iconic Dutch things the country is famous for!
Being one of the most visited countries in Europe, the Netherlands is known worldwide as a land of windmills, canals, and tulips. But apart from these, the Netherlands is famous for a lot of other things.
If you're planning a visit to the country or are simply curious about what the Netherlands is known for, these fun facts about a bunch of Dutch things will help you get to understand the country better.
In this article, you will find exciting details regarding the famous Dutch icons. We hope this article helps you understand what the Netherlands is famous for.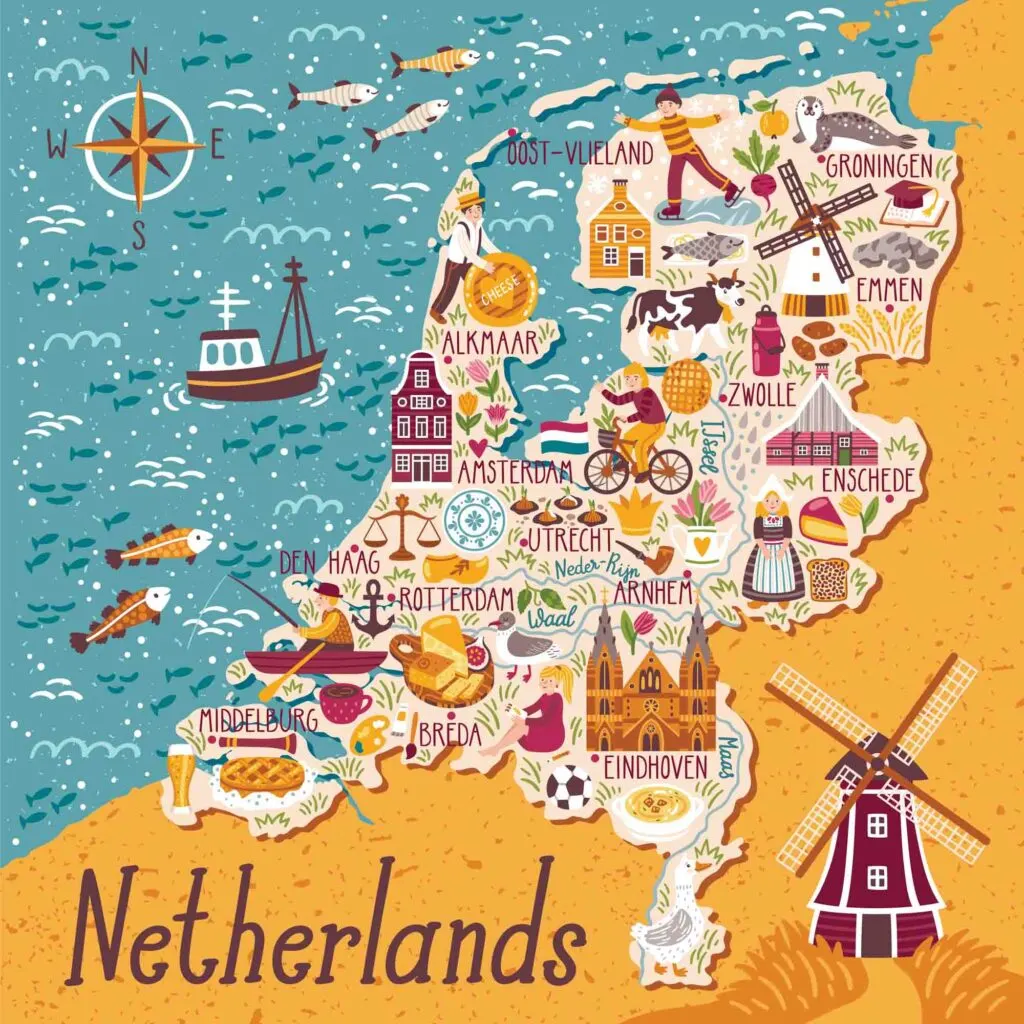 Quick Netherlands Facts
Since this article is all about fun stuff, here are some quick and fun facts about the Netherlands.
The Dutch are the world's tallest people!
The Netherlands is a flat country that has 26% of its area below sea level.
Probably because of the bicycles, but the Netherlands is the most physically active European country.
Many people say carrots are orange because of the Dutch, but that is a myth.
After some tiny city-states and countries like Malta and San Marino, the Netherlands is the most densely populated country in Europe.
The entire country is about one-third of the state of Pennsylvania.
Dutch inventions include the microscope, telescope, and CD.
What Is The Netherlands Known For: Dutch Things, Dutch Icons, and More!
Here are the main things the Netherlands is famous for in no particular order!
1. Tulips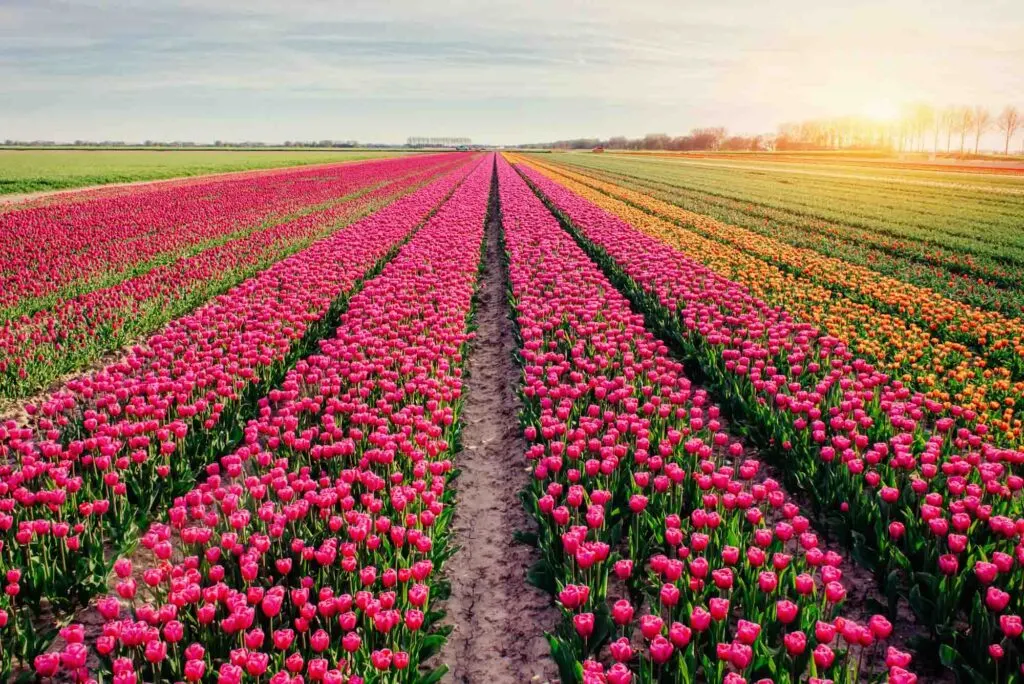 For six months between March to May, millions of tourists flock the popular tulip route of the Netherlands.
While Keukenhof Tulip Garden, which plants 8 million flower bulbs every year, is the iconic landmark to spot colorful blooming tulips, you can find several tulip fields in Lisse, Warmond, Hillegom, and Heemstede as well.
And that's not all – there are colorful fields of daffodils, lavender, roses, and hyacinths too.
Still, tulip fields are the most prominent tourist attractions and an important business event for what the Netherlands is famous for.
2. Cheese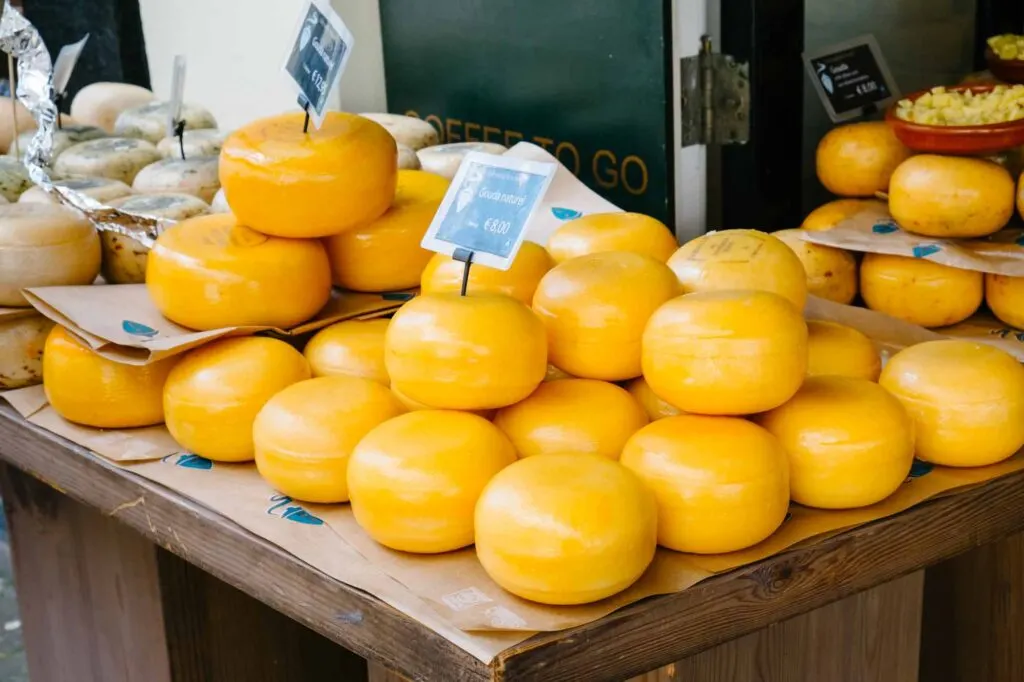 If there's one thing that comes to most people's minds for what the Netherlands is famous for, it's cheese. The country is one of the biggest cheese producers and exporters in the world.
Dutch cheese is renowned worldwide, especially the famous cheeses Gouda, Edam, and Kanterkaas.
The towns of Gouda and Edam still have their traditional cheese markets where vast wheels of cheese are weighed, tasted, negotiated, and sold.
You must visit the cheese tasting rooms and specialized shops to know how cheese is made.
3. Wooden Clogs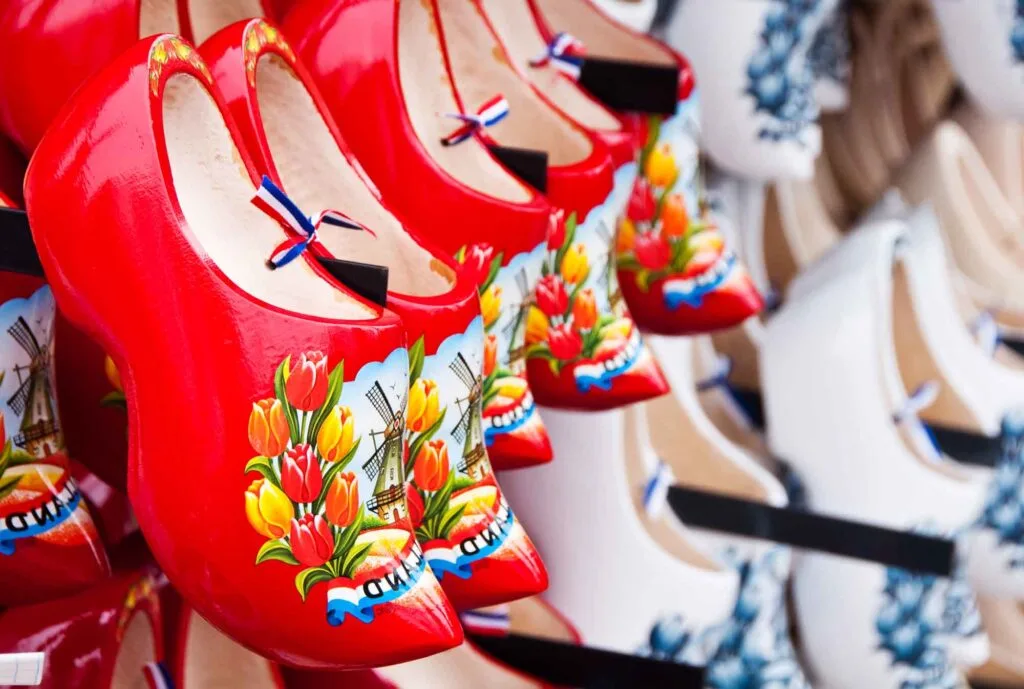 Wooden clogs are one of the most typical Dutch things known worldwide. The country has been famous for making and carving wooden shoes since the 13th century.
In the rural Netherlands, you can still find the farmers and gardeners wearing this fantastic traditional footwear. However, it is unlikely that you see anyone wearing clogs in urban settings.
Even so, you can still find them in the form of keychains, magnets, and pretty showpieces sold as souvenirs.
A few local craftsmen still carve the clogs in traditional ways in Zaanse Schans and Volendam.
4. Windmills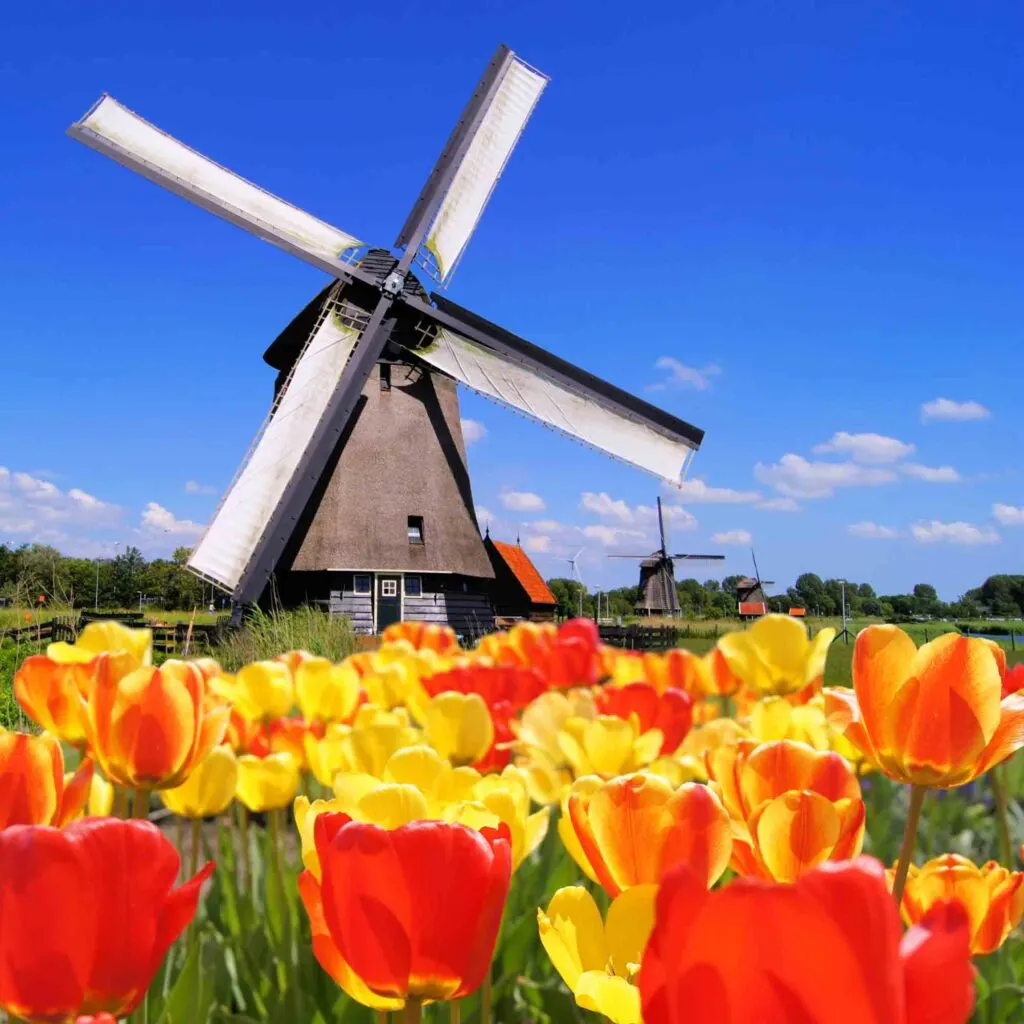 Perhaps the most famous of all the Dutch icons are the windmills. There are over 1,000 windmills in the Netherlands.
Historically used to process raw materials, mill grains and wood, as well as to drain water from low-lying areas, many of these Dutch windmills are restored and open to the public today.
The most famous windmills can be found in the Zaanse Schans, Schiedam, and Kinderdijk area.
The town of Kinderdijk near Rotterdam has been declared a UNESCO World Heritage site where you can see picturesque windmills on the banks of the Noord River.
5. Delft Blue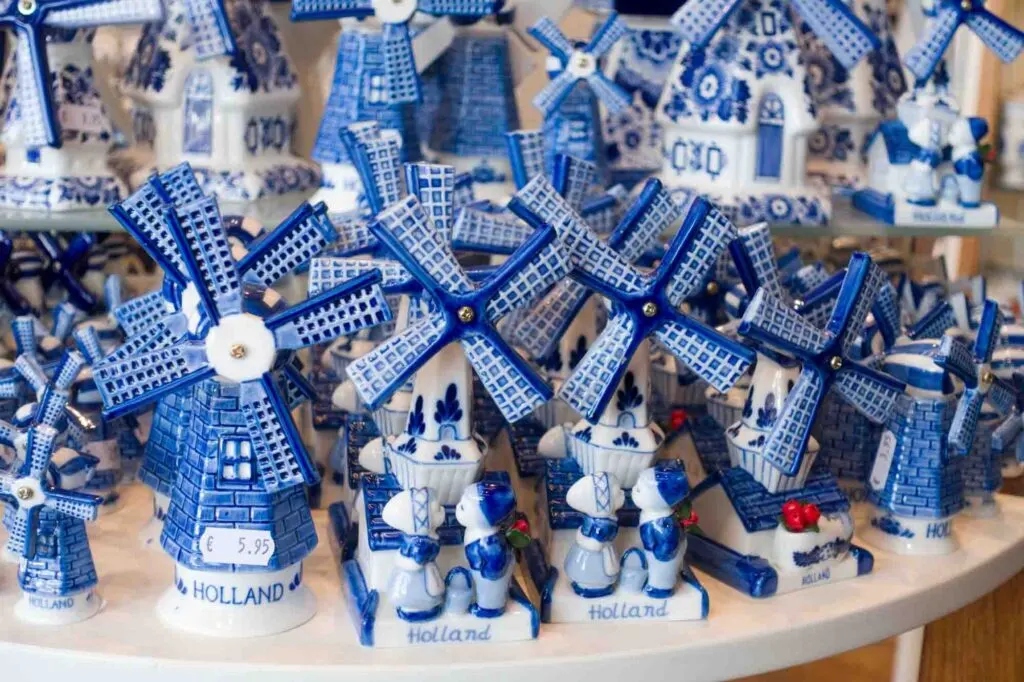 Delft is a Dutch town near Amsterdam where Delft pottery is produced. It is distinguishable with its white base and blue-painted patterns, and it is one of the things Holland is known for.
The tin-glazed earthenware is decorated with cobalt oxide that gives a blue color to the designs. This form of pottery has come to epitomize the Netherlands.
You can buy Delftware porcelain items like salt and pepper shakers, vases, hand-painted tiles, and other souvenirs from authentic earthenware factories in Delft which will also provide you with a Chamber of Commerce certificate.
6. Canals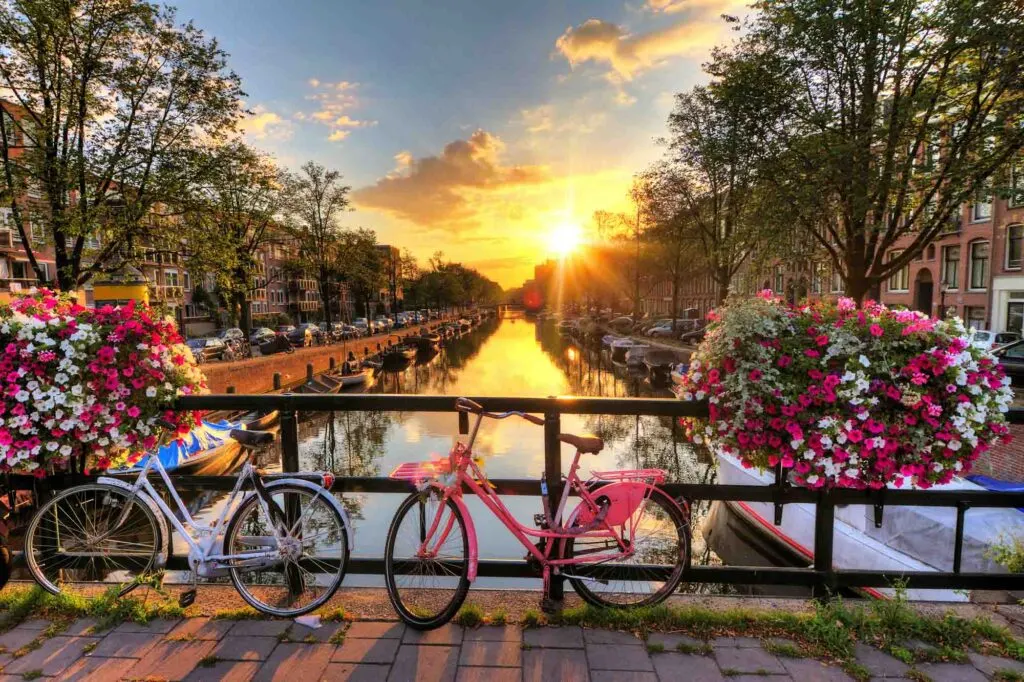 About a third of the Netherlands lies below sea level. Hence, the country has developed a comprehensive water management project to maintain the security of its land.
The prime part of this project has been building canals. Thoughtfully designed outer canals that serve as a moat surround most Dutch cities.
Amsterdam is often famed as the 'Venice of North' due to its extensive canals (close to 62 miles).
Its Canal Belt Area in the city center, built in the late 16th century to the beginning 17th Century, is declared a World Heritage Site.
Not just Amsterdam but the towns like Leiden, Dordrecht, Utrecht, Groningen, Alkmaar, Amersfoort, and Leeuwarden have beautiful canal belts.
7. Vincent van Gogh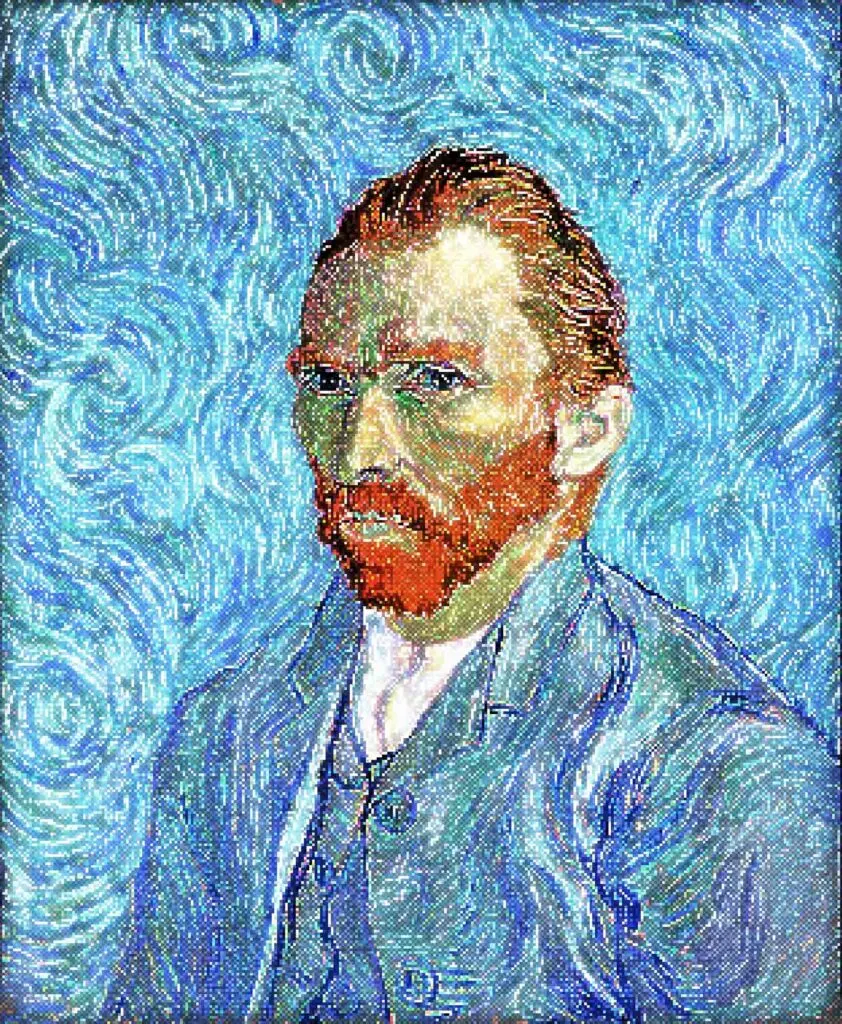 The Netherlands is the home country of Vincent Van Gogh, a world-famous painter. He was born in the 19th century in Groot-Zundert in the province of North Brabant.
Although he sold very few paintings while alive, he became a sensation after he passed away. His paintings get sold in immense amounts.
You could find his work at the Van Gogh Museum in Amsterdam, the Kunst Museum in The Hague, or the Kroller-Muller Museum at the Veluwe.
His most notable oil paintings comprise landscapes, portraits, and self-portraits, including The Starry Night, the Sunflower, Almond Blossom, and the Siesta.
8. Dutch Masters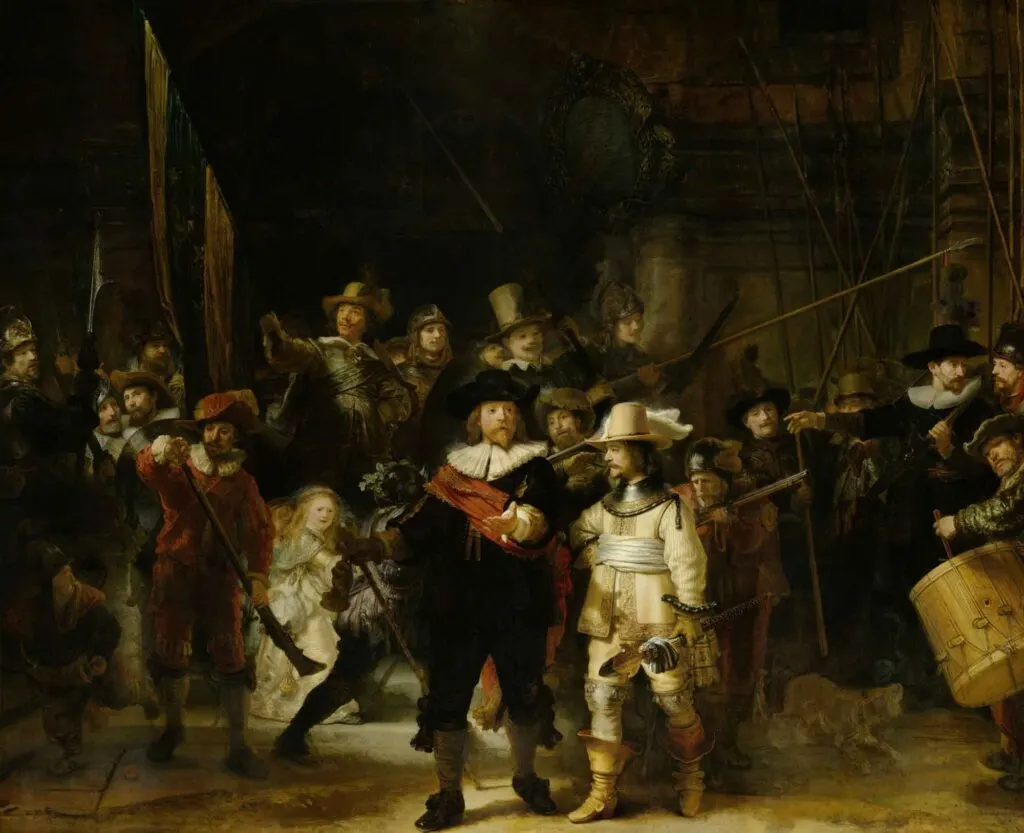 Apart from Vincent Van Gogh, Netherlands has produced some of the finest art masters in the world; the most prolific being Rembrandt Van Rijn, Johannes Vermeer, Piet Mondriaan, Jan Steen, and M.C. Escher.
These figures made a remarkable impact on art history and thus paved the way for amateur artists.
These Dutch Masters are highly regarded globally, and you can find their work in the various museums and art galleries spread across the country.
Van Gogh's Self Portrait, Rembrandt's Night Watch, and Vermeer's Milkmaid have significantly influenced the world of art.
9. Coffeeshops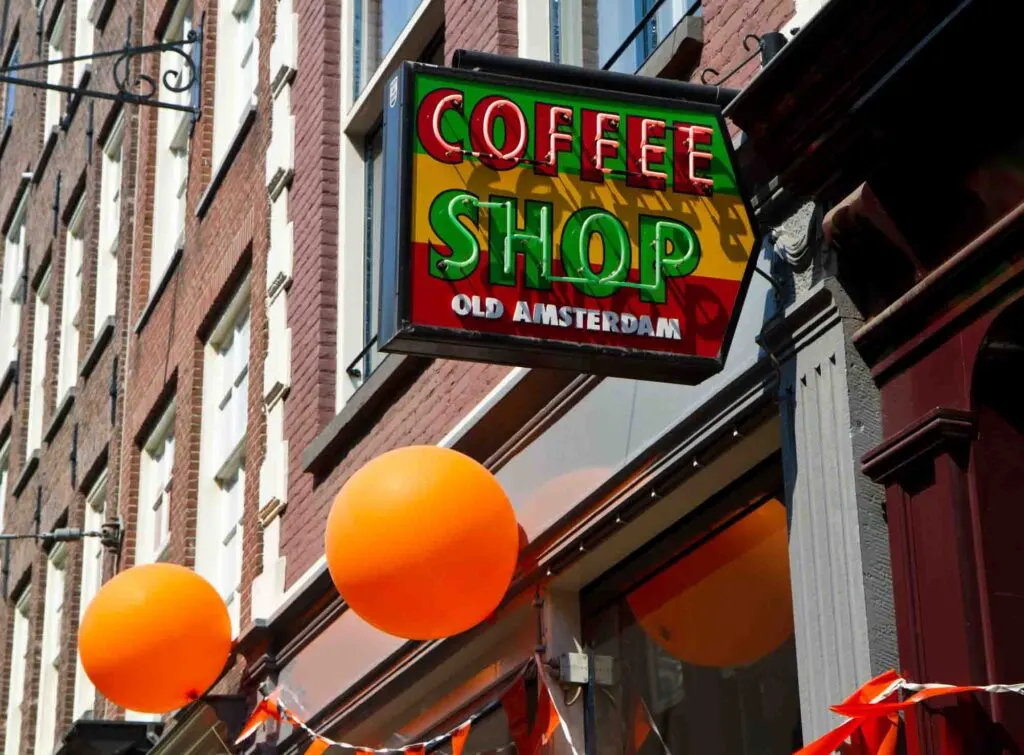 The Netherlands is famous for its coffee shops. Here, the coffee shops aren't just the cafés where you get a cup of coffee; it's where they sell soft drugs.
Thousands of tourists visit the coffee shops in the Netherlands to smoke weed. Besides its red-lit windows, Amsterdam's infamous Red Light District is well known for its coffee shops.
Experiencing a real Dutch coffee shop is on many tourists' to-do lists as these allow them to buy small amounts of cannabis products for personal consumption legally.
10. Liberal Ideology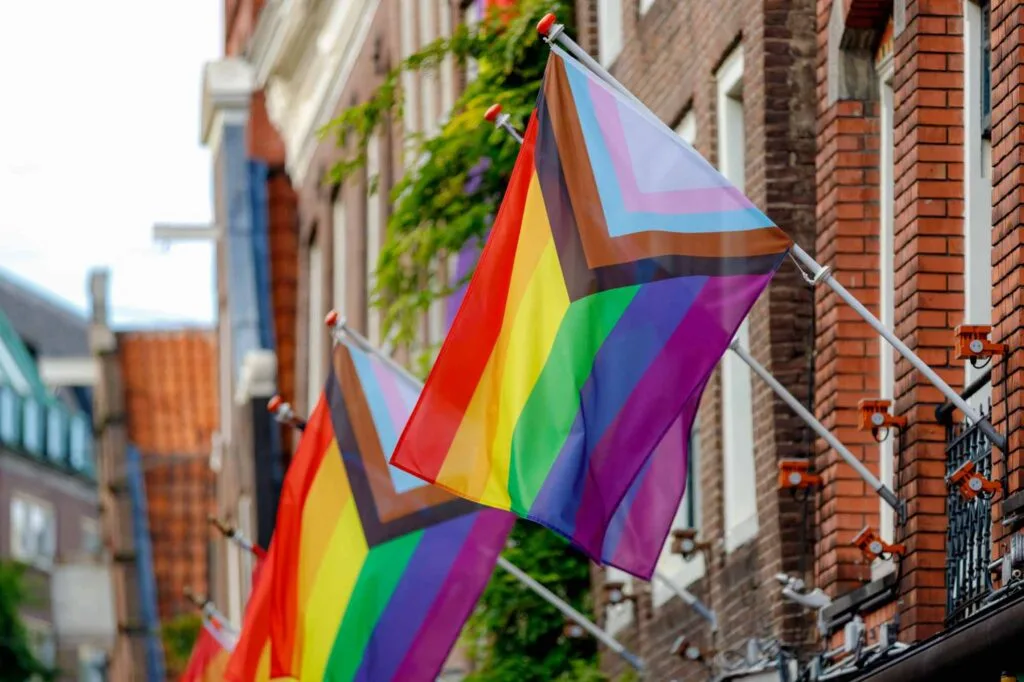 LGBT+ rights have been the most culturally liberal and progressive in the Netherlands.
Same-sex sexual activity was legalized in 1811, whereas in 1944, an 'Equal Treatment Act' was put in place that banned discrimination based on sexual orientation in employment, housing, and other areas.
In fact, Netherlands became the first country in 2001 to legalize same-sex marriage. Amsterdam is often referred to as the most LGBT-friendly city in the world.
In the city, you will find many gay bars, hotels, as well as monuments commemorating homosexuality.
11. Red Light District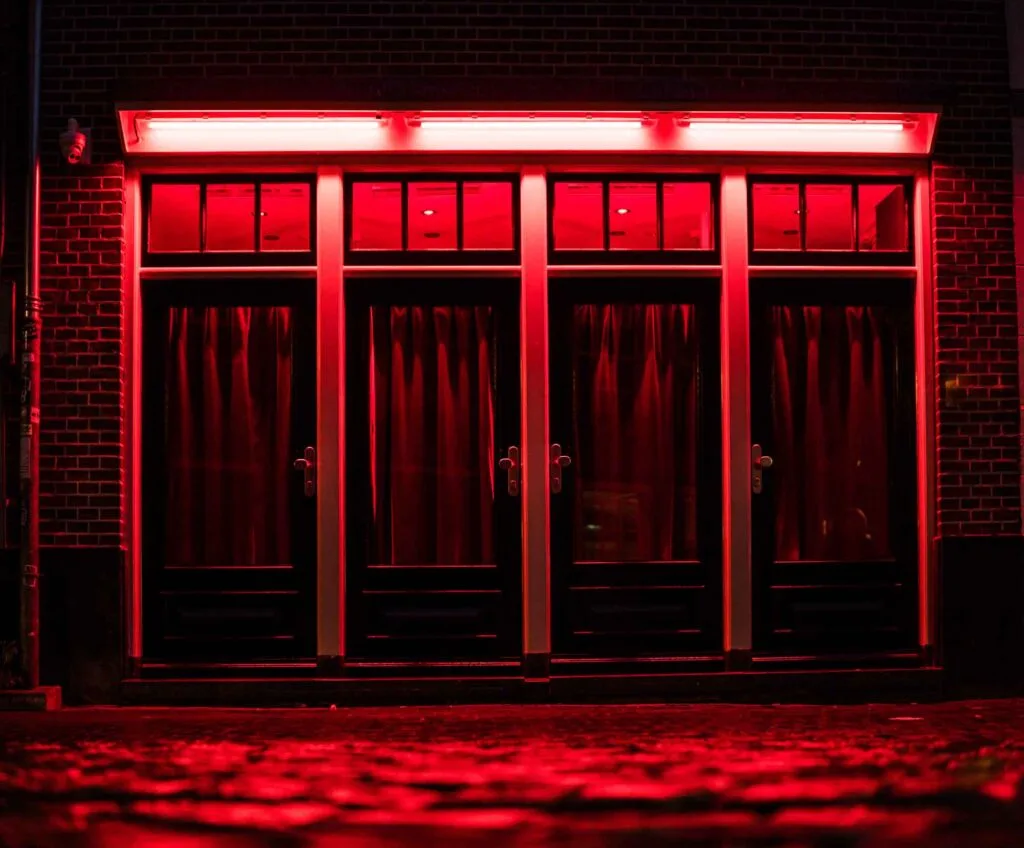 In Amsterdam, the Red-Light District near Dam Square, also called De Wallen, is known for its live sex shows, brothels, strip clubs, and sex shops.
Here, the prostitutes offer their services from behind a window. The oldest erotic theater, named Casa Rosso, can still be visited today.
There is no age restriction to see the Red Light District as it is publicly accessible; however, the best way to explore the Red Light District is by foot as there are several narrow alleys, and most streets are car-free. You can also opt for a guided tour.
12. Bicycles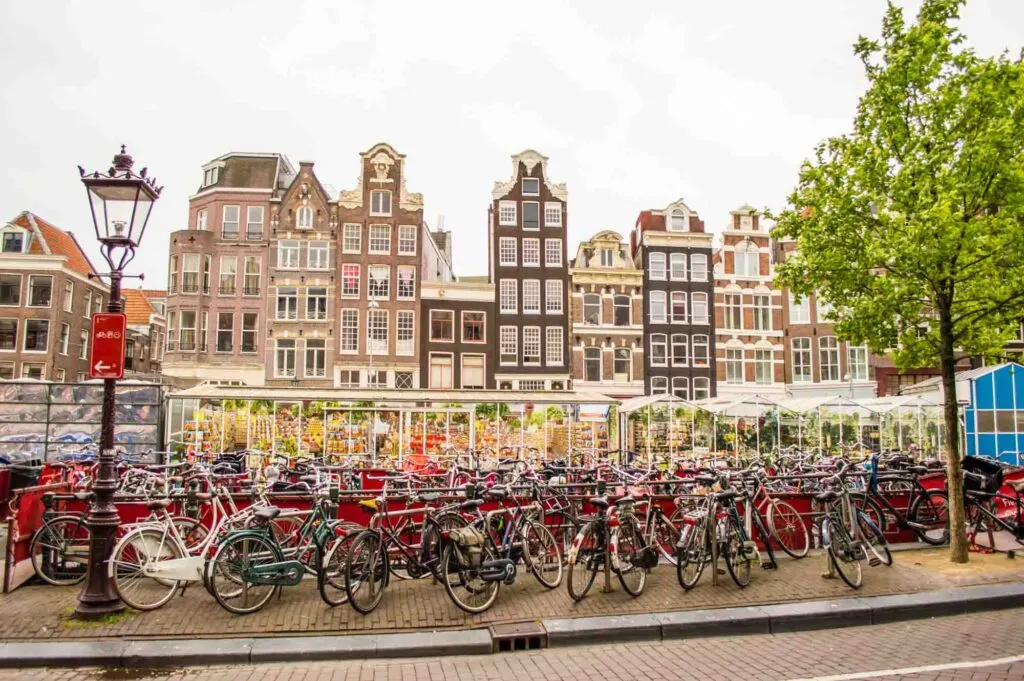 Did you know that there are more bicycles than people in the Netherlands? If there's one thing for what the Dutch are known for, it's the bicycles.
Currently, every Dutch people has, on average, 1.3 bicycles!
Cycling is an integral part of their everyday life. Even the kids are taught cycling from a very young age.
Biking is popular because the country is mostly flat, the traffic rules are super bike-friendly, and a vast network of cycle paths has been built.
As a tourist, you can also rent a bicycle and explore the country in the real Dutch way.
13. Beer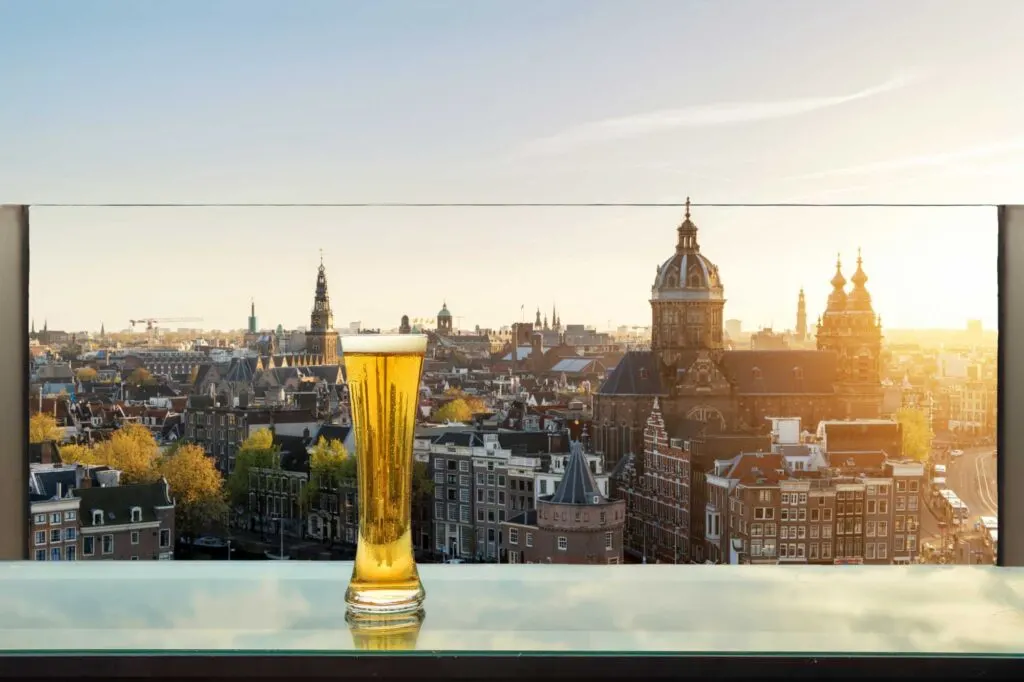 The Netherlands is heaven for beer connoisseurs. The country is amongst the largest exporter of beer in the world.
Dutch pale lagers like Heineken, Amstel, Hertog Jan, and Grolsch are household names in many countries. You can taste these at a brewery or visit the many beer pubs located across the country.
If you want to dive deep into the brewing process, visit the Heineken Experience Museum in Amsterdam to learn more.
However, Haarlem, Utrecht, and Groningen are some of the most notable spots for beer in the Netherlands, as many varieties are brewed and bottled here.
14. Food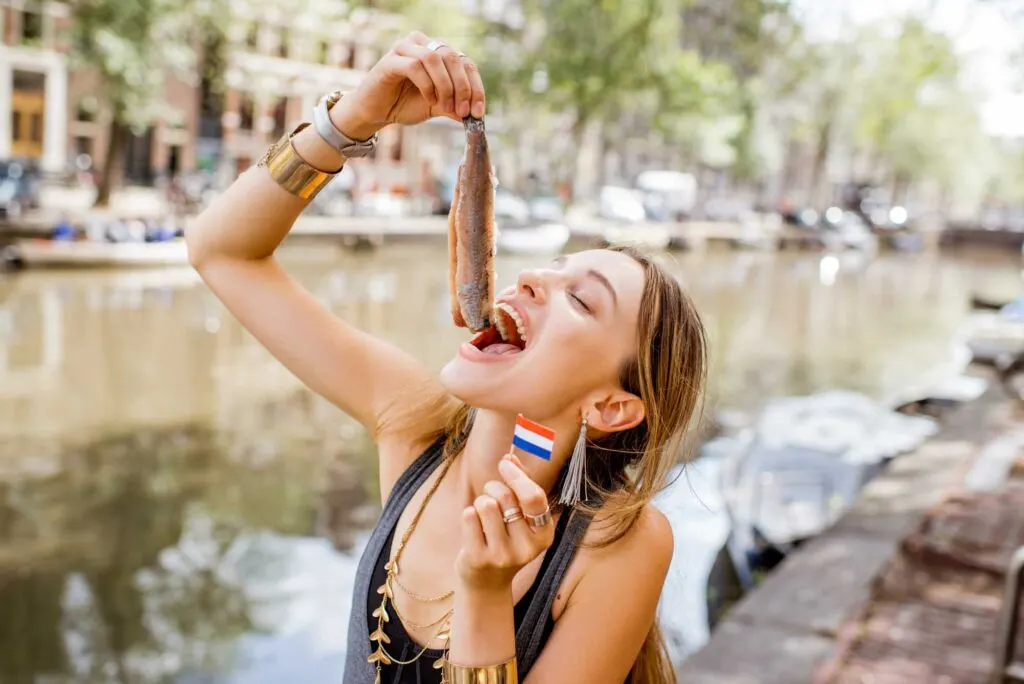 There's a lot more to Dutch cuisine than just the pancakes. One of the most famous Dutch foods, Hollandse Nieuwe, is raw herring served with chopped onions and gherkins.
Another famous Dutch sweet is stroopwafel, where two crunchy waffles are stuck together with sweet sticky syrup in between. These are available at all supermarkets.
Stamppot is a staple dish of Dutch cuisine made of mashed potatoes mixed with one or more root vegetables or greens.
15. Orange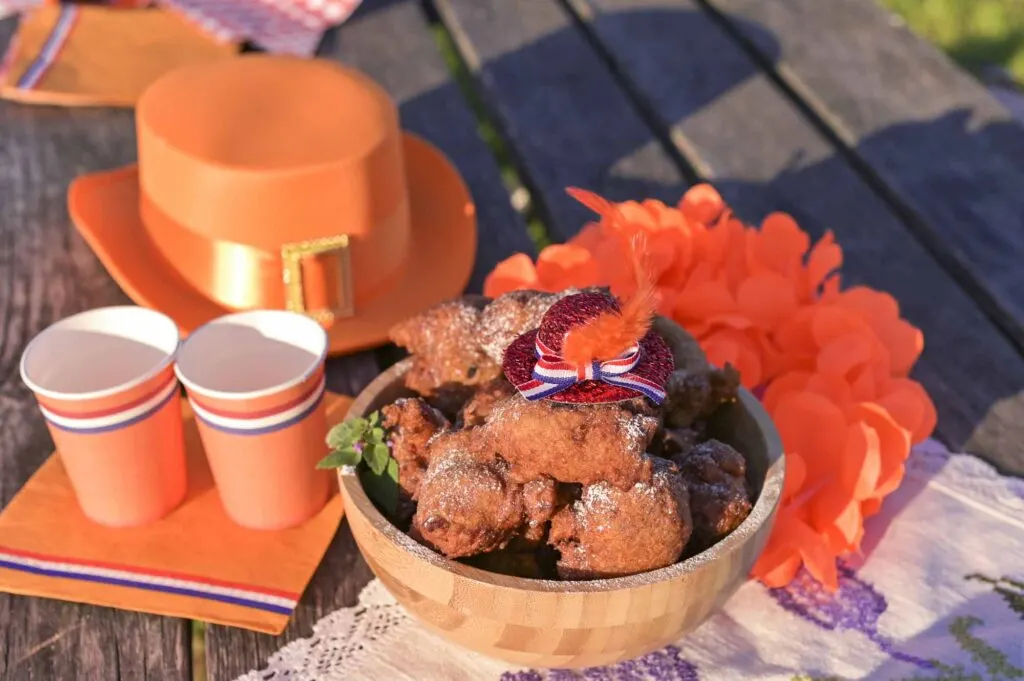 Do you ever wonder why the Dutch wear orange on national occasions? The country's obsession with orange is connected to the Royal Family – the House of Orange.
Huis van Oranje was highly influential in the Dutch Revolt against the Spanish occupation of the Netherlands.
Under their leadership, the orange color became the symbol of Dutch national pride. You would be able to see the entire nation dressed in orange on King's Day and when the Dutch national soccer team plays.
16. Dutch DJs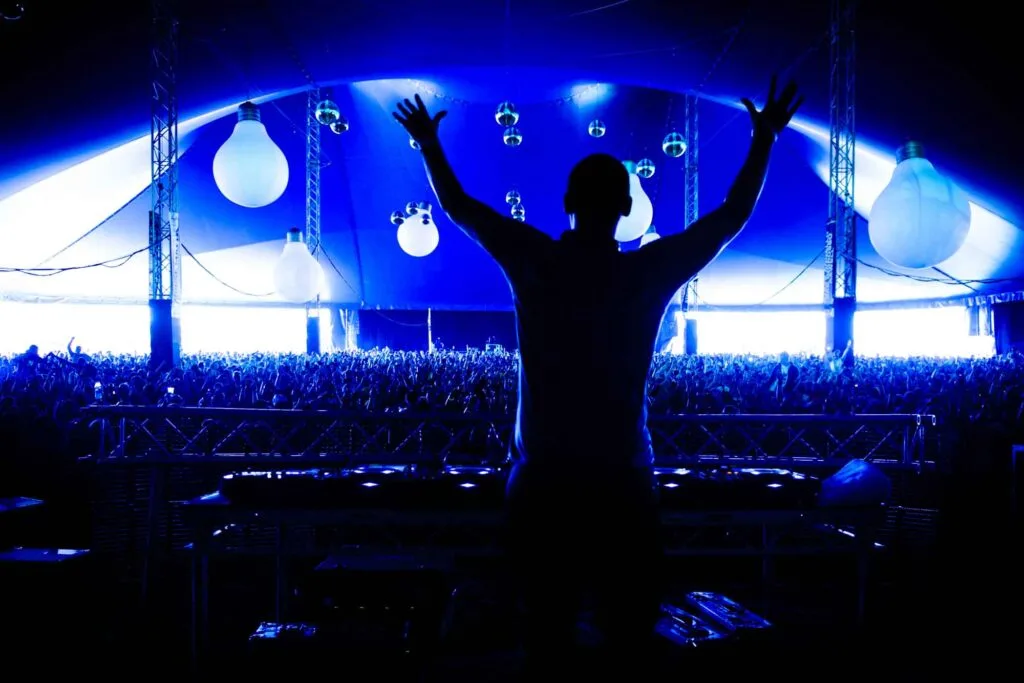 The Netherlands is famous for Electronic Dance Music (EDM).
Besides, the country has the most significant number of DJs in the world. Some of the most famous Dutch DJs include Martin Garrix, Tiesto, Afrojack, Don Diablo, Hardwell, and Armin van Buuren.
These artists have received global recognition for the EDM music that they have produced.
You can witness these DJs perform on stages or in clubs in the many dance events and EDM music festivals the country hosts.
17. Amsterdam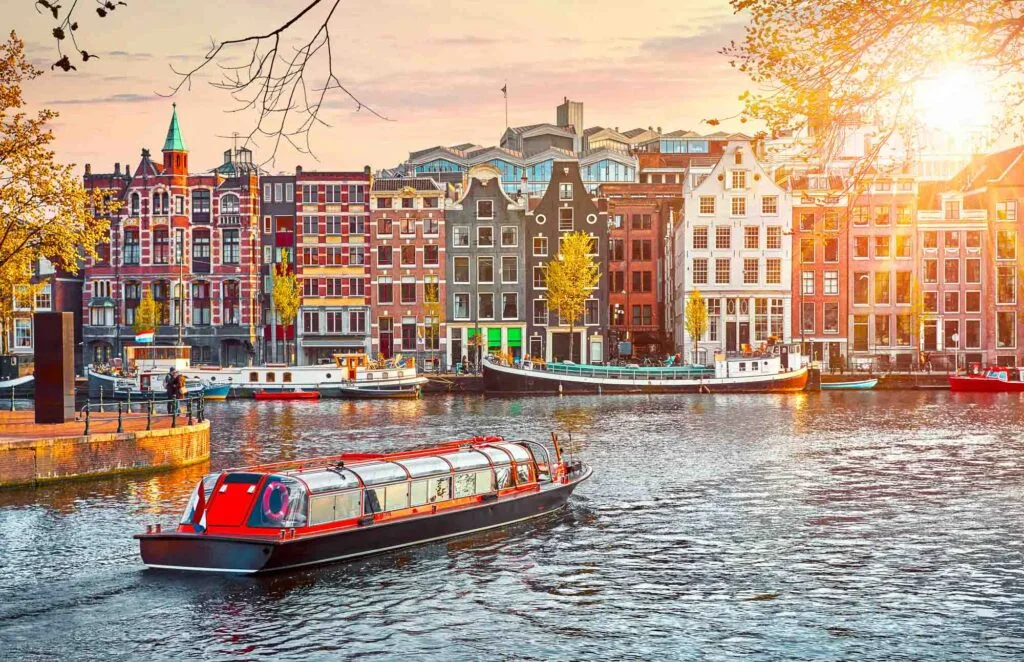 Amsterdam, the capital city, is something that the Netherlands is famous for.
This beautiful city in North Holland is renowned for its canal belt, the Red Light District, coffee shops, street markets, beautiful streets, and cute houses, which are excellent photo spots.
Amsterdam is known for its unique and liberal party scene and festivals like Amsterdam Dance Event.
The city is also known for its museums, and the most visited are the Rijksmuseum, Van Gogh Museum, and Anne Frank's House, the world's most famous museum that's remembering this girl's family and confinement friends.
All in all, Amsterdam is a melting pot of varied cultures that you can explore on foot or take a canal cruise.
18. Rotterdam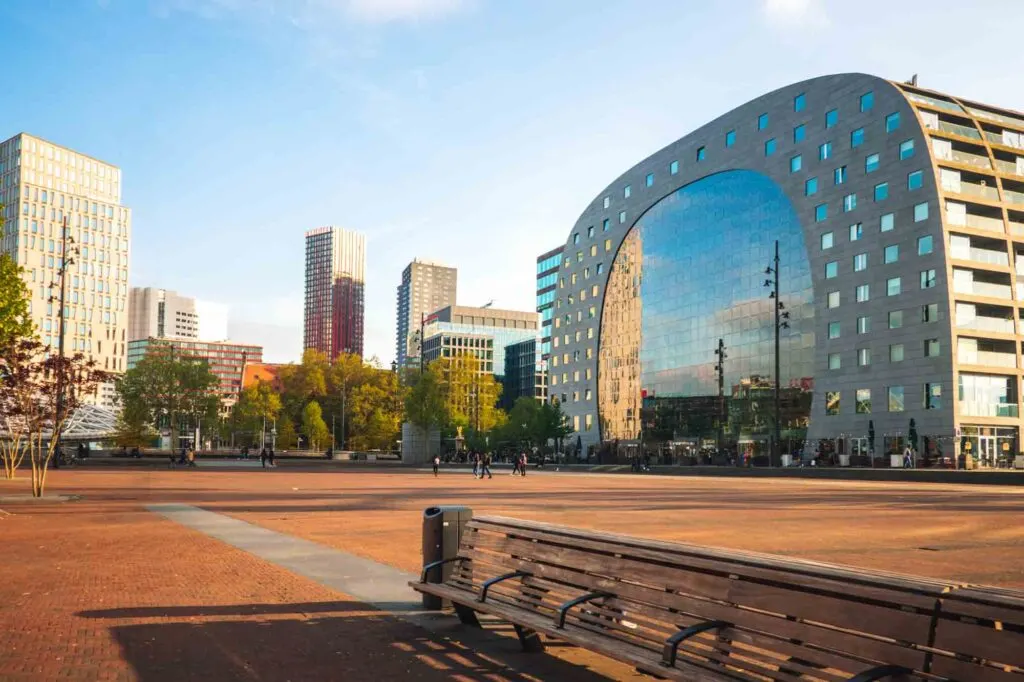 Rotterdam is the second-largest city in the Netherlands and is famous for its trade, modern architecture, maritime heritage, and universities.
It houses Europe's largest seaport and hence is a major logistic center. This city in South Holland was nearly destroyed in the Second World War and has been rebuilt by notable architects since then.
Rotterdam is also referred to as the 'Architectural capital of the Netherlands.' The post-war construction is characterized by wide streets, sidewalks, skyscrapers, and high-rises.
The must-visit architectural marvels in Rotterdam include Maastoren, Euromast, the market hall, Erasmus Bridge, and the cube houses, a significant landmark in the Netherlands.
19. Cute Houses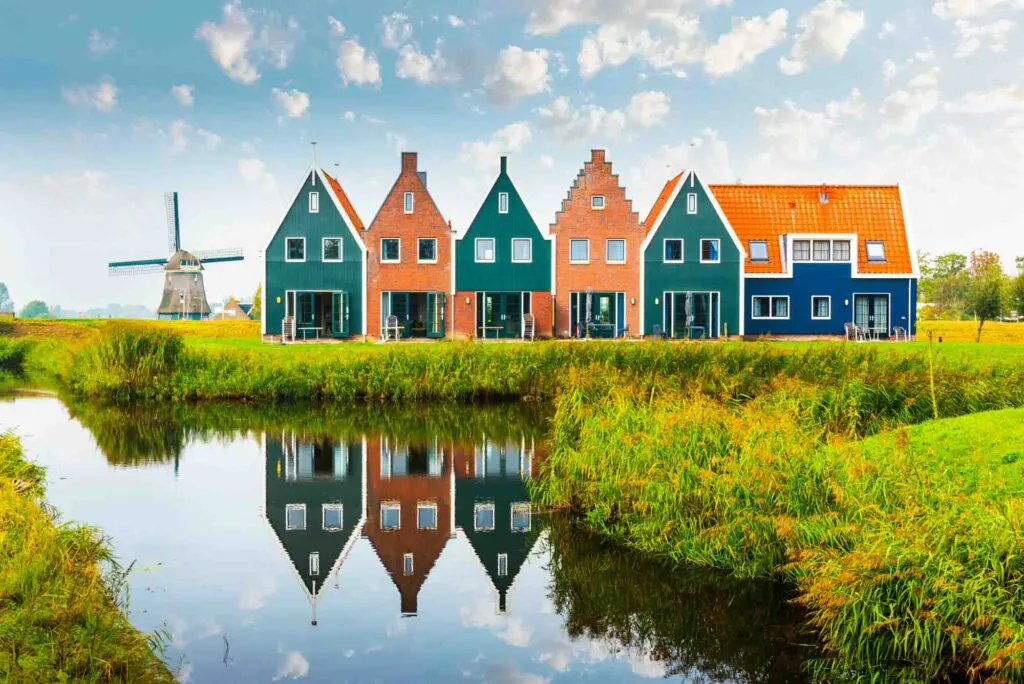 Netherlands' unique canal houses have shaped the world's perception of Dutch architecture.
Known for their out-of-box thinking, Dutch architects have achieved worldwide recognition with not only modern but also traditional architecture.
You will be amazed to see how gracefully the houses are constructed on narrow plots of land stretched between the canals. Even the small villages and towns are lined with cute houses.
20. Anne Frank
Something else for which the Netherlands is famous is Anne Frank's House.
Anne Frank was a girl of Jewish descent who began writing a personal diary while hiding from the German Army in Amsterdam's 450 square feet small secret annex.
Her father, the only survivor of the Holocaust, got her journal published, which eventually gained immense popularity.
The secret annex where Anne lived with seven other people is called the Anne Frank House and has now been converted into a museum that you can visit.
21. Miffy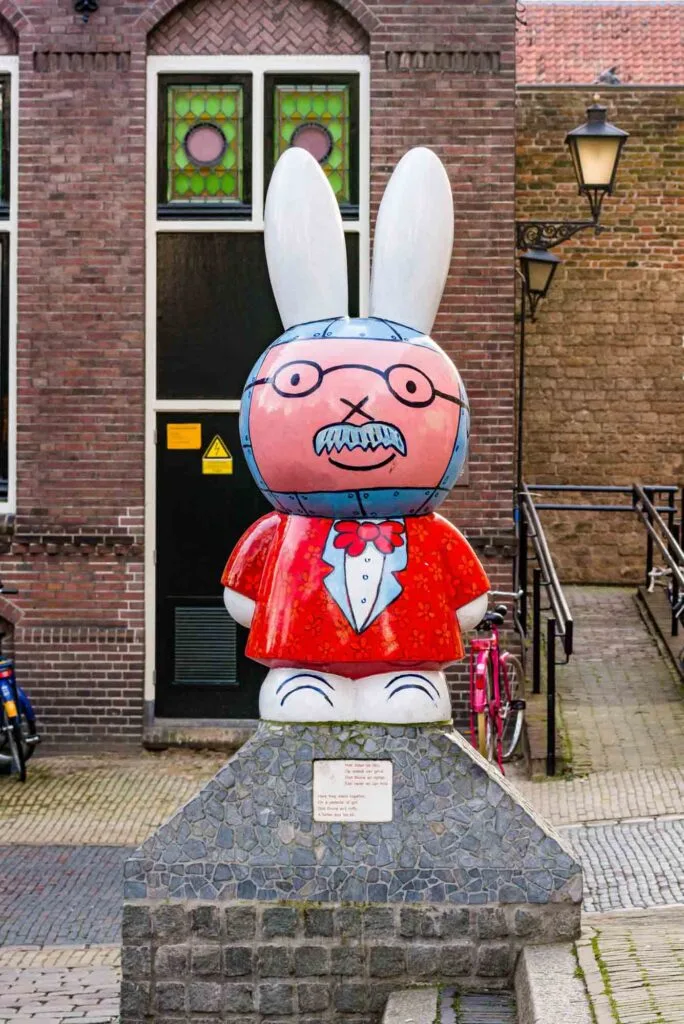 There are many unique things for what the Netherlands is famous for, but for kids, it's hands down Miffy.
Miffy is a fictional rabbit created by a Dutch artist named Dick Bruna. He published more than 30 picture books with Miffy as the main character that were later adapted into television series and feature films.
The town of Utrecht, from where Bruna belonged, has a Miffy statue, Miffy square, Miffy-themed traffic lights, and a Miffy museum.
For kids, the Miffy Museum allows the little ones to discover a world of their own while they play. It's incredible!
Did you enjoy reading about these things the Netherlands is famous for? Then share it with a friend who might enjoy it too!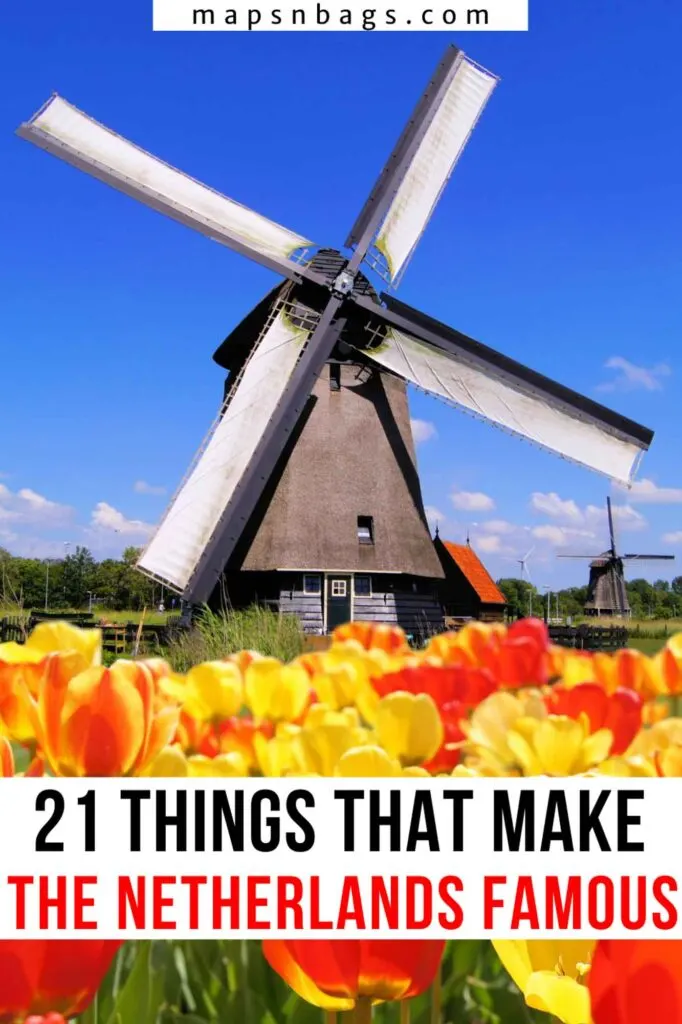 Our best travel tips & resources:
Here're our all-time favorite travel tips & resources so that you can save money and plan your travel logistics hassle-free! For more travel resources, check out our
travel tips.
Saving money: Fly on offseason, winter (not Xmas or NYE), Tuesday, or Wednesday! According to experts, these are the cheapest days to fly.
Travel insurance: Before you leave for your trip, make sure you have a valid travel insurance policy because accidents happen on the road. We have been paying for Safety Wing travel insurance for a little over a year now, and we happily recommend them to our family and friends.
Accommodation: We usually stay in mid-range comfy hotels or private rooms in hostels. These are the sites we use to book accommodation: Booking.com for hotels (excellent flexible cancellation policy) and Hostelworld for hostels (low deposit and easy cancellation).
Tours:We absolutely love booking guided tours with locals to get a history lesson while sight-seeing, especially food tours and walking tours! We book all of our tours using Viator and GetYourGuide.
Transportation: We use Google Maps to figure out how to get around a place using public transport. When we book a rental car, we always use Discover Cars to find the best deal.