Tickets and accommodation are booked. Cool, you're going to Brazil! You have an exciting trip to look forward to! Now you have come to a point where you have to pack, but you don't really know what to take with you. For that reason, I've made a packing list for Brazil which you can copy for your next trip.
There are a few things that are good to know before visiting a place, especially when it's a faraway country. Better yet if the one who is giving you those tips was born & raised there. Yay!
So, this packing list for Brazil is suitable for both men and women – apart from the Brazilian bikini part, of course (actually, who knows, right?). 🙂
Below I have written about some items that, in my opinion, are essential to travel there and in the end, I've written my suggested packing list for Brazil. Enjoy!
Traveling to Brazil
The giant! Brazil is a huge country with incredible wildlife (that you won't want to miss). The country is also full of beautiful places and joy. The happiness is truly contaminant. Brazilian people like to talk and you easily become best friends with someone while waiting for the bus. It's difficult to describe such a big country as one because its regions are very distinct from each other in many aspects.
Food, music, clothes, weather, accent, everything. Sao Paulo and Rio de Janeiro border with each other and yet they're very distinct. I think there is one word that I can actually use to describe Brazil: diversity.
Brazil has the largest community of Italians, Japanese, and Africans from several countries outside their homeland. It also has a quite large community of Germans in the South of the country. We can call this diversity, right?
However, this packing list for Brazil includes items that you'll need no matter where you go!
Packing list for Brazil
Comfortable shoes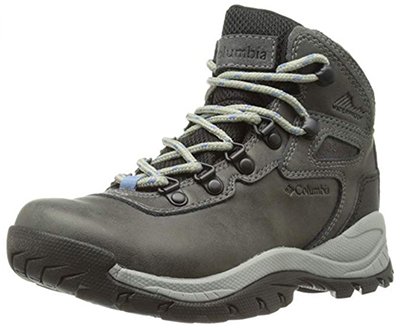 Brazil is not a flat country like the Netherlands. There are up and down hills and some uneven terrains everywhere, from North to South. So add a pair of comfortable walking shoes to your packing list for Brazil if you want to explore the beautiful corners of the country. It can be hiking shoes (like these), comfortable sandals such as Teva, or whatever you're more comfortable with.
I've seen many bloggers recommending people to buy the Havaianas flip flops online before going there. But I recommend you do the exact opposite: buy them in Brazil! It's much cheaper! For the same price, you can get a pair with a much prettier design and print.
By the way, the worldwide famous flip-flops are a part of the Brazilian wardrobe, culture, and blood! I don't think you'll meet a Brazilian who doesn't own at least one pair.
You'll actually see many people wearing it on the coast because it's obviously more practical. But in big inland cities, such as the business hub Sao Paulo, you might see more sandals, flats, and sneakers.
Pro Tip: Planning to dance samba? Then choose shoes that are attached to your feet. It's easier to dance it this way.
Repellent with Deet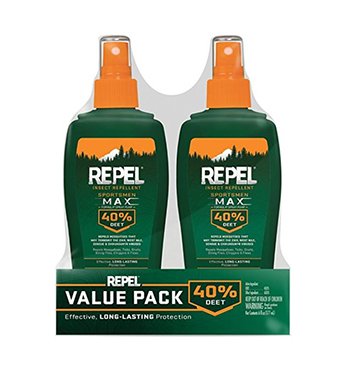 Being a warm and tropical country, Brazil has and always will have many insects (aka mosquitoes) trying to suck a piece, or a drop of blood, of you. So, no matter if you're traveling to Sao Paulo, to Bahia or to Rio de Janeiro, it's essential to pack a repellent (with DEET) for your trip, especially because there is no vaccination that prevents the Zika virus, which is currently active in Brazil, according to the WHO. Unfortunately, that's not all! Dengue has also been a problem since last century (yes, you read this right) and this repellent (40% DEET) repels both of these mosquitoes.
I'm allergic to mosquitoes bites that's why I need a bottle every time I go to Brazil, especially in the summer. So, if you want to prevent getting infected (and possibly ruining your trip), make sure to include a repellent with DEET to your packing list for Brazil!
Pro tip: If you do get sick and have to cancel your trip, having travel insurance will make the world of difference!
Money belt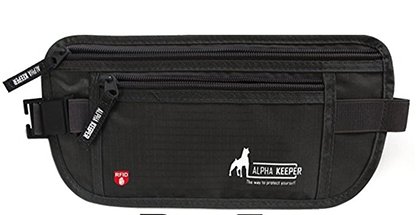 Money belts aren't very comfortable, nor it's cool to know that you would be safer with it. However, Brazil is a country where armed robberies can happen.
So keeping your money and documents out of sight is a just a precaution.
Pro tip: Try to blend among the locals to attract less attention to you and avoid wearing expensive sunglasses, watches, and jewelry.
Sunscreen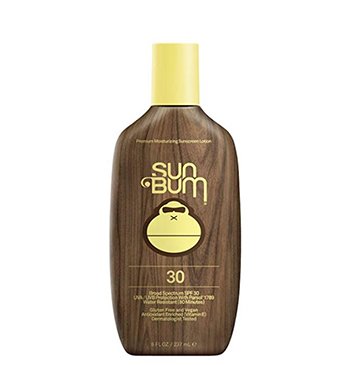 I can't stress enough how important sunscreen is in Brazil! The South of the country is the cooler region, but even there you'll need it. In most regions of Brazil, you'll have the sun right in the middle of the sky, above your head. The UV index is pretty high in the whole country, so you have to wear sunscreen to not harm yourself.
The UV index varies between 4 and 12 in the South and Southeast, while in the North and Northeast it varies between 10 and 12. Just so you can have an idea of what these numbers mean, 6 is high, 8 is very high, and 11 is extreme! So please add sunscreen to your packing list for Brazil!
Water purifier bottle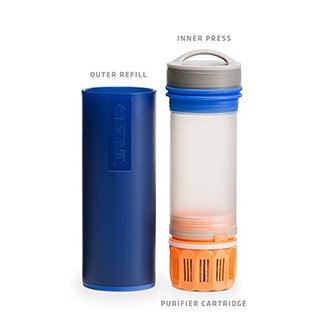 Brazil is fairly humid, which makes it even warmer, so we lose even more body fluids through sweat. Keeping your body hydrated is fundamental to deal with the heat.
Tap water in Sao Paulo and Rio de Janeiro is safe to drink, although it has not such a pleasant taste. However, I'm not sure about smaller cities, it can be risky, so just as a precaution, bring your own water purifier bottle.
This bottle has a carbon filter that makes water ready to drink in seconds. I think it's worth the money for two reasons. It's good for the environment and for your pocket!
The bottle itself is pricey, but if instead of buying new bottles every day, you have your own bottle for the whole trip, it definitely pays off!
Psst: You can also find complete printable travel packing lists in our private library. Subscribe to Maps 'N Bags newsletter!
Cap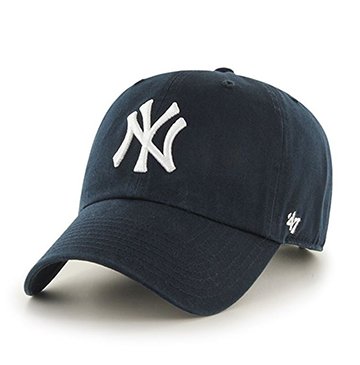 Again, the sun is fairly strong and if your skin is light, you'll burn pretty fast in Brazil. Even wearing sunscreen, any shade you can find will help big time, so having a cap with you will do the trick.
I could recommend those beautiful instagrammable hats, but with this cap, you would blend way more with the locals.
Solar charger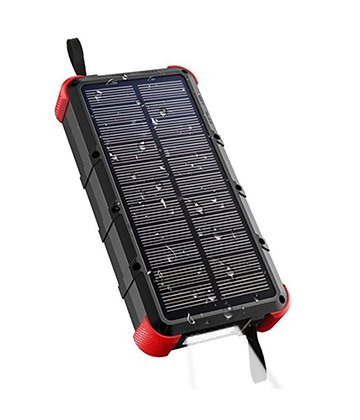 Well, Brazil is such a sunny place, take advantage of so much free energy and have your smartphone charged at all times. My solar charger is not really useful in the Netherlands because I can barely charge it for 6 months a year. But in Brazil…pfff. You most likely won't miss the sun! Okay, it's not sunny every single day, but even in cloudy days, you can feel the sun burning there.
Wifi Hotspot
Brazil has plenty of good aspects, but good wifi isn't one of them. It's slow, when available, and it's expensive, unfortunately. So instead of being frustrated trying to connect with your friends and family, purchase or rent a wifi hotspot by Skyroam. This way you don't have to worry about roaming fees, SIMs, and bad wifi anymore. What I like the most about it, is that you can connect up to 5 devices which means you can share wifi (and the costs) with your friends.
Pro tip: Use this code to get a nice discount: MAPSNBAGS
Rain jacket
People call Sao Paulo the drizzly city. Although it's sunny very often, Sao Paulo weather is a bit unpredictable. In some days we would leave home to work wearing a sweater and a jacket, and as the day went by we would layer off to a summer outfit. Finally, at the end of the day, it would get chilly and rainy.
On the next day, it would be completely warm. And so on.
In Rio de Janeiro, it's usually warmer than Sao Paulo, but it happens to drizzle too. On the other hand, many cities in the Northeast don't see rain that often.
After you have your itinerary defined, check the rainfall averages. Some regions have 7 months of rainy season. So, if the precipitation is considerable in the cities where you're going, pack a rain jacket.
Brazilian Portuguese phrasebook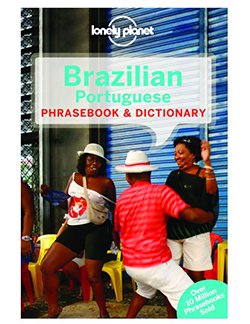 Plenty of people I meet around the world doesn't know that Brazilians speak Portuguese and not Spanish, like our neighbor countries. Well, that's ok since we also don't know everything about the world, but to make your life easier, learn some Portuguese.
Most part of the country does not speak English, especially in smaller cities. So save yourself some hassle and learn the most common sentences, words, expressions.
Brazilian Bikini or just your own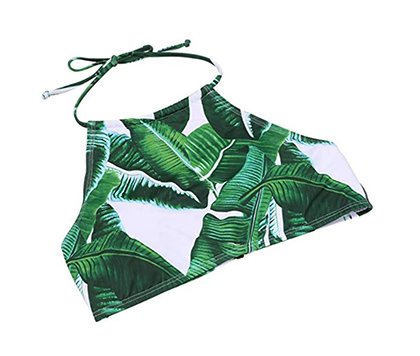 Maybe one of the first things that come to people's mind when they think about the beaches in Brazil: the Brazilian bikini. Yes, it's small. Actually, it's tiny for many cultures, but that's not a problem here, as you'll see in Copacabana and Ipanema. I mean it. It doesn't matter what body shape and weight you have, many Brazilian women wear that famous microscopical bikini full of confidence.
Of course, you don't have to wear it if you're not comfortable with it, which is also just fine. Plenty of friends don't wear them and that's the beauty of it. You can choose whatever you prefer, such as this beautiful bikini. Huge, large, small, tiny. Just pack what you feel glorious in and enjoy the Brazilian vibes.
Psst: For a perfect hair while traveling, I recommend you take a look at the Brazilian Keratin Blow Dry.
Travel Towels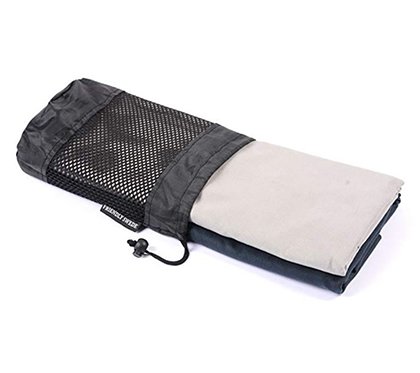 Imagine carrying a bulky towel around? It's not gonna work! Instead, purchase some lightweight travel towels because you know you'll need them! Either on the beach or just for shower. They're very soft on the skin and fold small, so when you commute you can just hang them folded outside your backpack.
Packing Lists for Brazil
Men's Packing List for Brazil
4 t-shirts

4 pairs of shorts

1 pair of pants

1 Pajama with long sleeves to protect against mosquitoes

6 underwear

4 pairs of wool socks

1 lightweight vest (fall and spring)

1 lightweight parka (winter)

Sunglasses

After sun

Camera

Shampoo, conditioner, body cream, body shower, toothpaste, deodorant, etc can be bought there in pharmacies.

+The items I mentioned above
Women's Packing List for Brazil
4 tops

1 dress

3 pairs of shorts/ skirts

1 pair of leggings

1 Pajama with long sleeves to protect against mosquitoes

4 bras

4 pairs of wool socks

6 underwear

1 lightweight vest (fall and spring)

1 lightweight parka (winter)

Sarong

Sunglasses

After sun

Camera

Shampoo, conditioner, body cream, body shower, toothpaste, deodorant, etc can be bought there in pharmacies.

+The items I mentioned above
Psst: You can also find complete printable travel packing lists in my private library. Subscribe to my newsletter!
Where to pack all these things?
I love the famous brand Osprey. They have high-quality backpacks in all sizes. I usually pack a carry-on backpack, the Farpoint 40L (which it's advertised as a male backpack, by the way. However, I find perfect for my size and needs). But if you're planning to pack a little more than on this list, I suggest you purchase the Osprey Farpoint 55L which already comes with a daypack!
I'd say the Farpoint is unisex, although they released a female version of it, the Fairview 40L and Fairview 70L.
Note that the items above are a general indication of what most people wear there. But it all depends on how cold/ warm the place where you come from is as well as where you're going to. The Northeast of Brazil is MUCH warmer than the South. So first, know your itinerary and the places you're going to visit, to know if the weather will be a bit chilly and in this case you'll need a vest, for example.
Ps: Although they look different in the images below, both versions of this backpack have the same size, 40L.
Brazil is a lovely country, where you can learn a lot about a beautiful culture. Embrace the differences and enjoy your trip there. What other items would you include in this packing list for Brazil? Drop your suggestions in the comments!
Did you like this post? The pin it to your Pinterest travel board!