Unique at it is, with its skyscrapers, metal structures, and concrete galore, when we envisage eco-friendly cities, New York is unlikely to rank highly.
But if you take a closer look, you'll be surprised to see that NYC is actually one of the greenest cities in the USA, with a host of initiatives in place to help drive the city towards sustainability.
Here we take a look at what the city is doing to reduce emissions, and we provide tips for an eco-friendly stay in New York, a city in everyone's bucket list.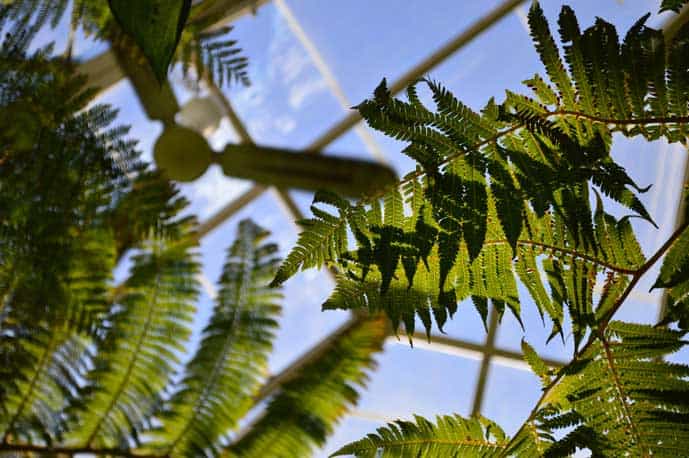 New York Botanical Garden
One of the significant issues with concrete metropolises around the world is the lack of greenery, which causes two things: less oxygen and less carbon dioxide being consumed by plant life.
While New York's sprawling parks do a lot for the city in that regard, you can never have too much greenery.
The New York Botanical Garden is a living breathing museum dedicated to researching and preserving plants and making the environment a greener, healthier place to live.
The 250-acre garden – the largest in the USA – is a National Historic Landmark, and for nearly 130 years, it has been educating people on the importance of preserving flora.
One of the garden's stars attractions is The Orchid Show. Throughout March & April, The Orchid Show will be taking place, and you can see a beautiful collection of rare and exotic orchids if you're lucky enough to be in town when the show is taking place.
Read next: Winter vacation spots in the USA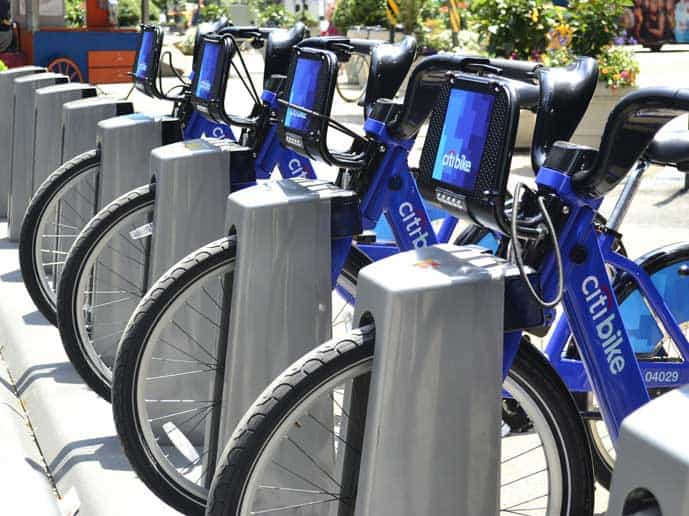 Cycle
Since the mid-90s New York has been striving for sustainability by encouraging people to use zero-emissions bicycles as opposed to motorized transport to get around the city.
The Department of Transport (DOT) has done this by broadening the bicycle infrastructure, introducing hundreds of miles of cycle lanes all over the city's 5 boroughs.
Today there are more options than ever before for anyone wanting to travel around on two wheels, with a multitude of companies and schemes making it easy to hire a bike whenever you're out and about.
The best is probably Citi Bike, a system that allows you to pick up bikes at hundreds of stations spread across the city and explore unusual places in NYC.
You can buy day passes, or if you're in NYC permanently, you can pick up an annual pass that gives the best value.
So ditch the taxis and buses and hire yourself a bike – besides, you'll get to see more of the city that way.
If your destination is the other side of the city and cycling isn't a viable option, grab yourself a subway ticket, as this is the second most eco-friendly form of transport.
Read next: 45 Romantic getaways in the USA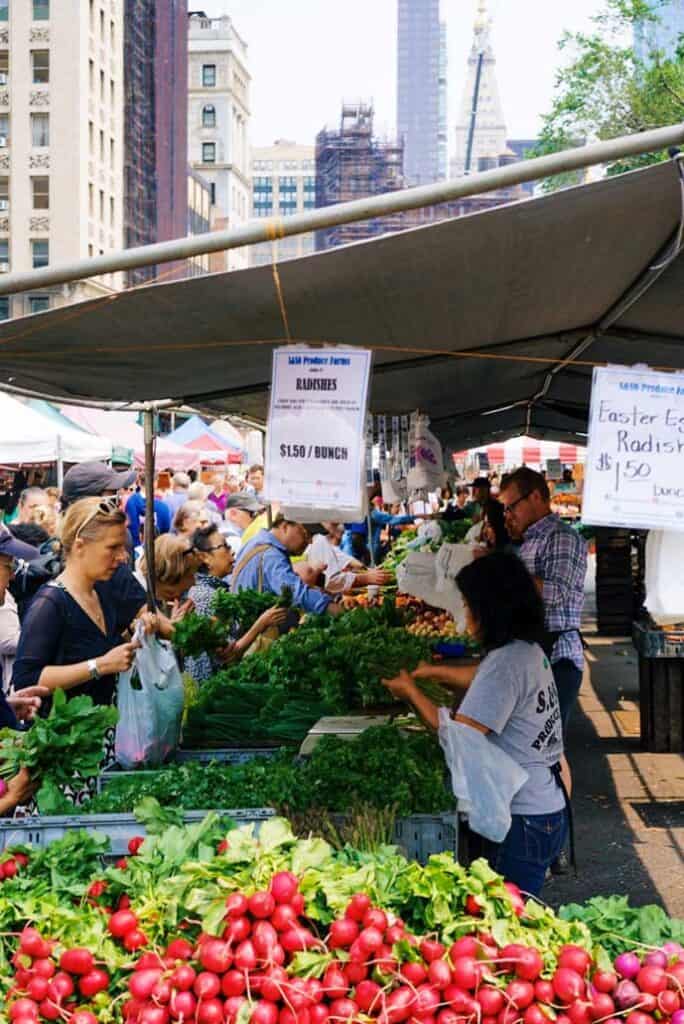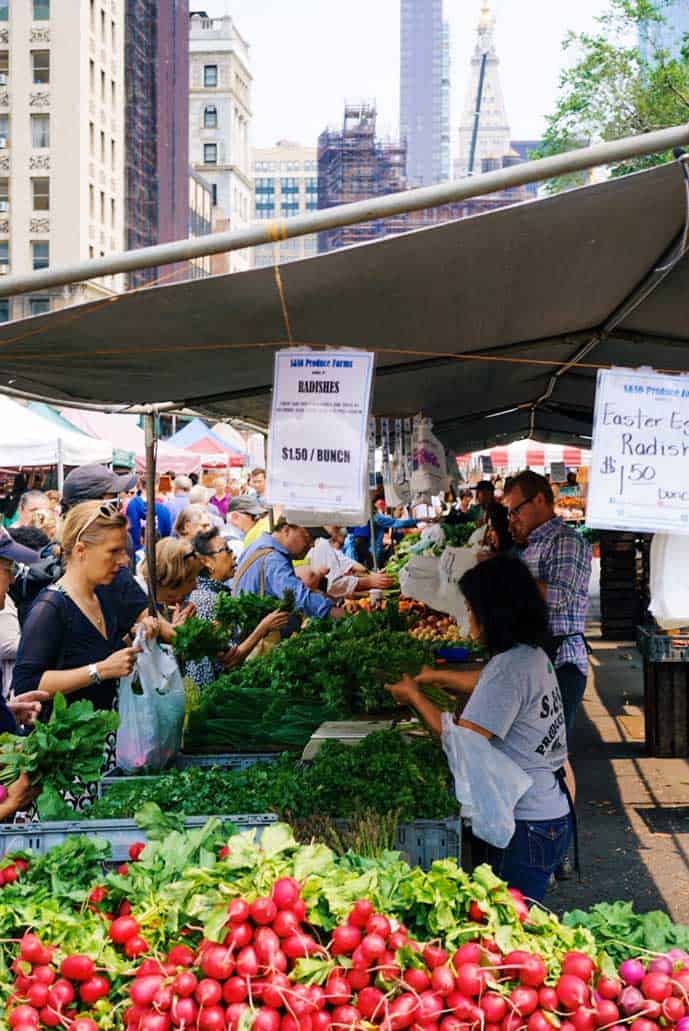 Union Square Greenmarket
A great place to get your hands on some fresh local produce is the Union Square Greenmarket.
Since 1976 traders have been offering locally sourced goods to the people of New York, and today, up to 140 stalls offer everything from fruit & veg, meat and even locally brewed alcoholic beverages.
Buying locally reduces the carbon footprint and means you're supporting sustainable farming, which is something we should all be striving to do.
If you're a distance away from Union Square, fear not – there are over 50 Greenmarkets around the city. Just find your nearest and do your bit to support local farmers.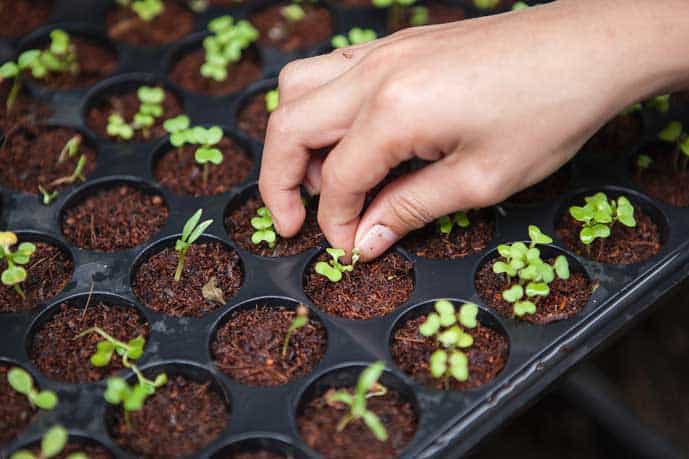 Brooklyn Grange
Speaking of farms, though it might sound far-fetched there are actually farms located throughout Brooklyn, though you'd be hard-pressed to spot them on foot.
Brooklyn Grange is the world's leading rooftop farming company, and they came up with the smart idea of using the neglected spaces on the rooves of abandoned buildings to grow fresh produce.
You might be wondering why they bother, but think about it: in a concrete jungle like New York where there's hardly any soil and space to lay any is at a premium, where else can you grow fresh produce?
Utilizing abandoned areas like this that serve no other purpose is actually a touch of genius.
Anyone interested can either visit the farm during the season or participate in one of the workshops that aim to educate on topics such as farming, sustainability, wellness, and more.
Read next: Summer vacations in America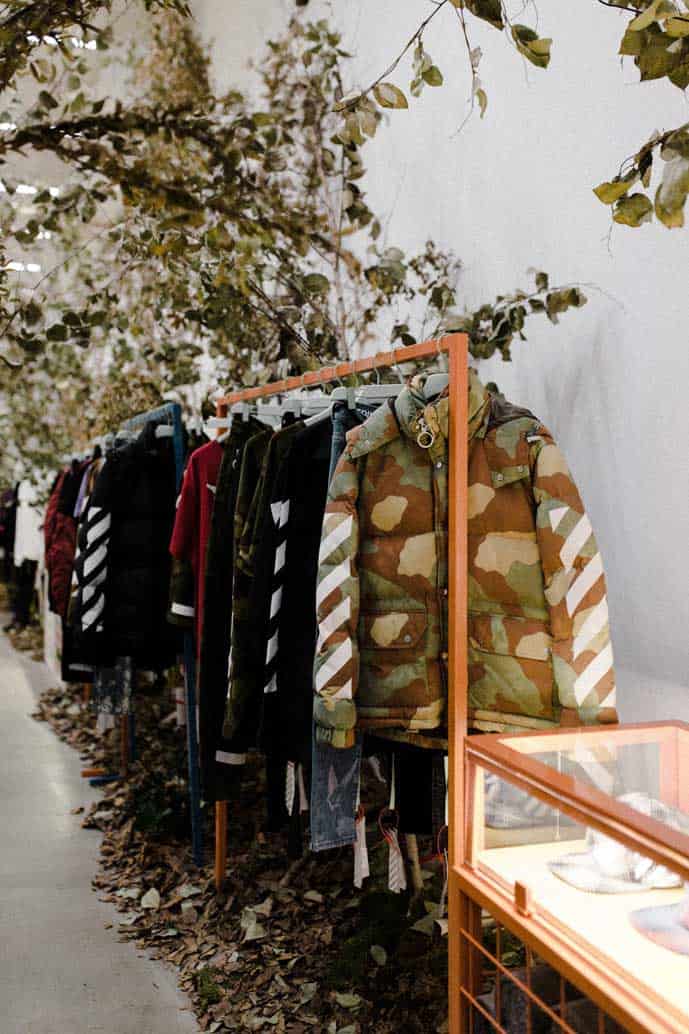 Shop at Vintage Stores
So you're heading to New York for a spot of retail therapy. With its myriad of excellent shops, we don't blame you although picking up some great bargains doesn't have to mean shopping at Primark or H&M.
While there are undoubtedly some great deals to be had at these stores, if you're prepared to do a bit of digging there are a plethora of fantastic thrift shops dotted about all over New York.
This is where the real hidden gems lie, just waiting to be unearthed and buying second-hand is also great for the environment as you're preventing unnecessary waste.
One of the best is the Housing Works Thrift Store. This store is not your average thrift store, and a bit of meticulous searching can reap a serious reward in the form of some great designer pieces that would cost a small fortune brand new.
Oh, and all the proceeds go towards helping the homeless and those afflicted by AIDS – what's not to love?!
Guestpost by Anna Mumford of New York Weekend Breaks – the go-to guide for anyone traveling to New York City.
Did you like this article? Then pin it to your Pinterest board!
Our best travel tips & resources:
Here're our all-time favorite travel tips & resources so that you can save money and plan your travel logistics hassle-free! For more travel resources, check out our
travel tips.
Saving money: Fly on offseason, winter (not Xmas or NYE), Tuesday, or Wednesday! According to experts, these are the cheapest days to fly.
Travel insurance: Before you leave for your trip, make sure you have a valid travel insurance policy because accidents happen on the road. We have been paying for Safety Wing travel insurance for a little over a year now, and we happily recommend them to our family and friends.
Accommodation: We usually stay in mid-range comfy hotels or private rooms in hostels. These are the sites we use to book accommodation: Booking.com for hotels (excellent flexible cancellation policy) and Hostelworld for hostels (low deposit and easy cancellation).
Tours:We absolutely love booking guided tours with locals to get a history lesson while sight-seeing, especially food tours and walking tours! We book all of our tours using Viator and GetYourGuide.
Transportation: We use Google Maps to figure out how to get around a place using public transport. When we book a rental car, we always use Discover Cars to find the best deal.