If you have 3 days in El Calafate, Argentina, this itinerary includes everything you'll need for a fantastic experience!
El Calafate is a popular place to visit in Argentinean Patagonia. The most legendary things to do in El Calafate include visiting the Perito Moreno glacier, finding flamingos at Laguna Nimez, and visiting the Glaciarium Museum.
El Calafate is easy to get to since there is an airport just outside of town. There are regular direct flights from Buenos Aires to El Calafate. You can also easily connect from El Calafate to Ushuaia (the southernmost city in Argentina, where cruises to Antarctica begin).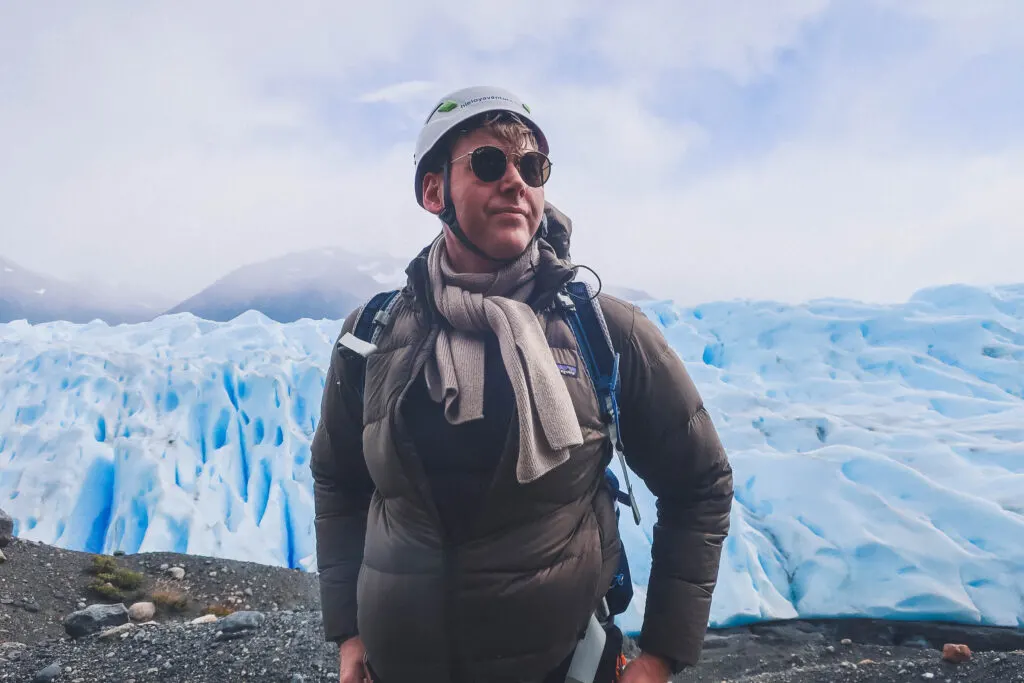 You can rent a car at El Calafate airport. This is the easiest and most convenient way to travel around El Calafate. Roads here are good, well-marked, and easy to follow.
El Calafate is a famous pass-through city for hikers and backpackers on their way to El Chalten.
3 days in El Calafate, Argentina
El Chalten is the hiking capital of Argentina. It's a remote village within a massive national park, and it's where climbers start on their ascent to Mount Fitz Roy. You can get to El Chalten in 3-4 hours driving from El Calafate.
Don't just pass through El Calafate on your way to El Chalten. Stay in El Calafate. El Calafate is a fantastic town offering incredible natural history, unique wildlife, and an assortment of adventures to experience.
El Calafate is a much larger town than El Chalten. You'll find many more shops, restaurants, ATMs, and unique experiences in the first town. In El Chalten, there's not much else to do besides hiking.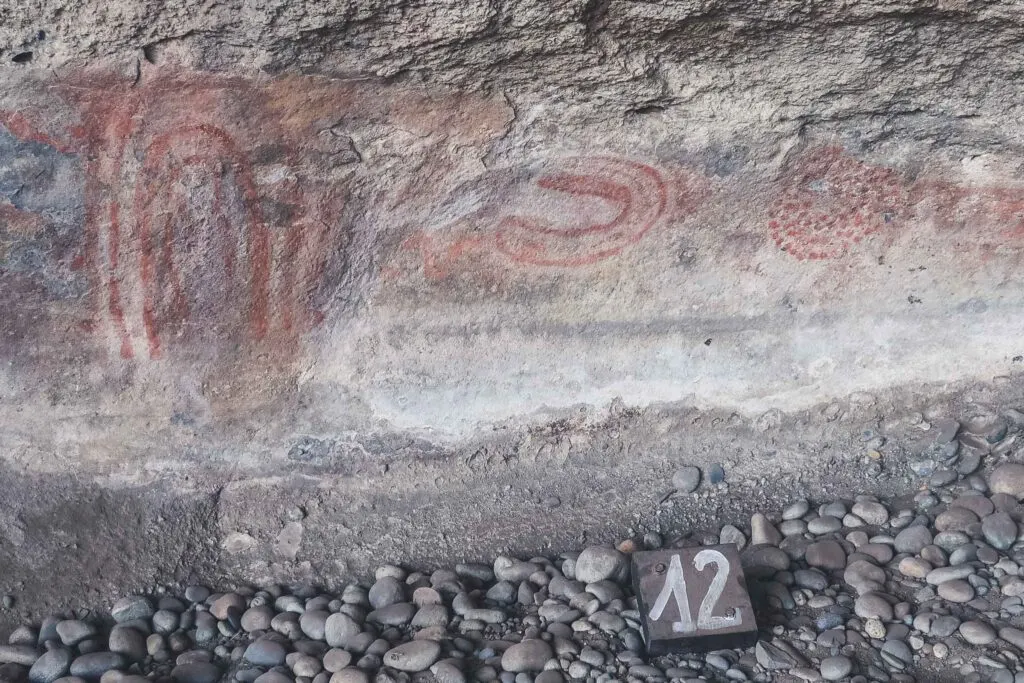 Around El Calafate, you can enjoy hiking, kayaking, mountain biking, and even skiing. You can trek across a glacier or wander through a petrified forest in search of dinosaur bones. You can sip regional wine and warm up with a cup of mate. See a complete map of El Calafate.
El Calafate also has cool museums. The most famous museum in El Calafate is the Glaciarium. It's more touristy, and it's a modern museum, as you may expect. Although, you'll also be fascinated by the collections within the El Calafate History Museum.
It's a most primitive museum, but the fossils here are top-notch. The Walichu Caves are an open-air museum outside of town dedicated to sharing Patagonia's earliest peoples' stories. There's also a Toy Museum in El Calafate!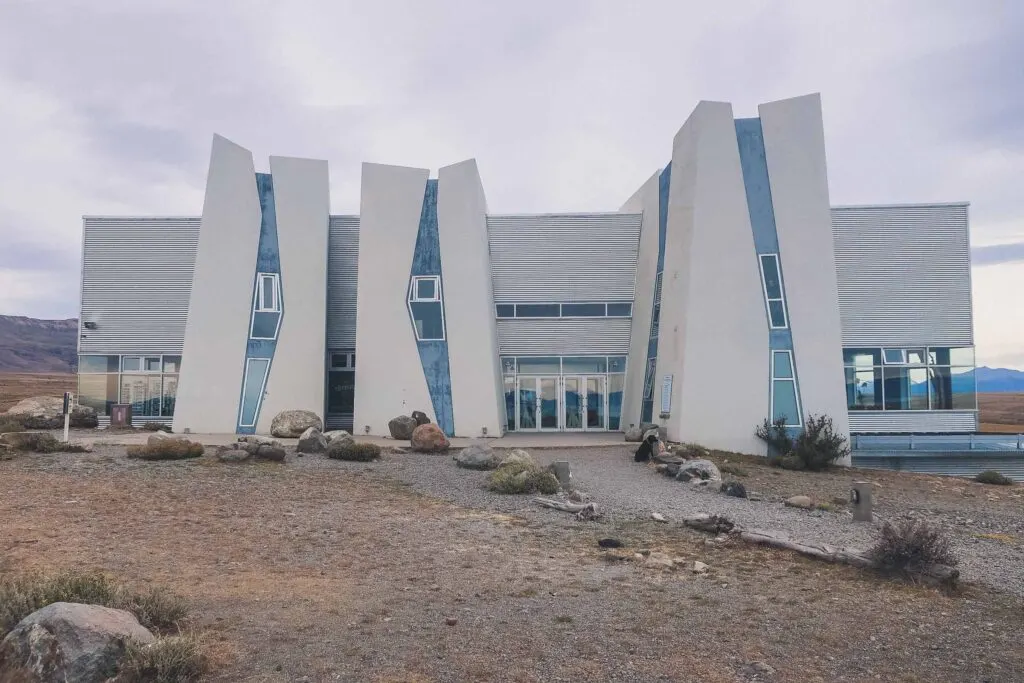 How to spend 3 days in El Calafate, Argentina
This three-day El Calafate itinerary is meant to give you the most culturally relevant, exciting, unforgettable experience.
On day 1 in El Calafate, you'll trek across the Perito Moreno glacier and feast on Patagonian Lamb.
On day 2 in El Calafate, you'll kayak through rapids and find dinosaur bones in a petrified forest.
On day 3 in El Calafate, you'll find flamingos at the Laguna Nimez Bird Sanctuary and learn about the indigenous people who inhabited Patagonia.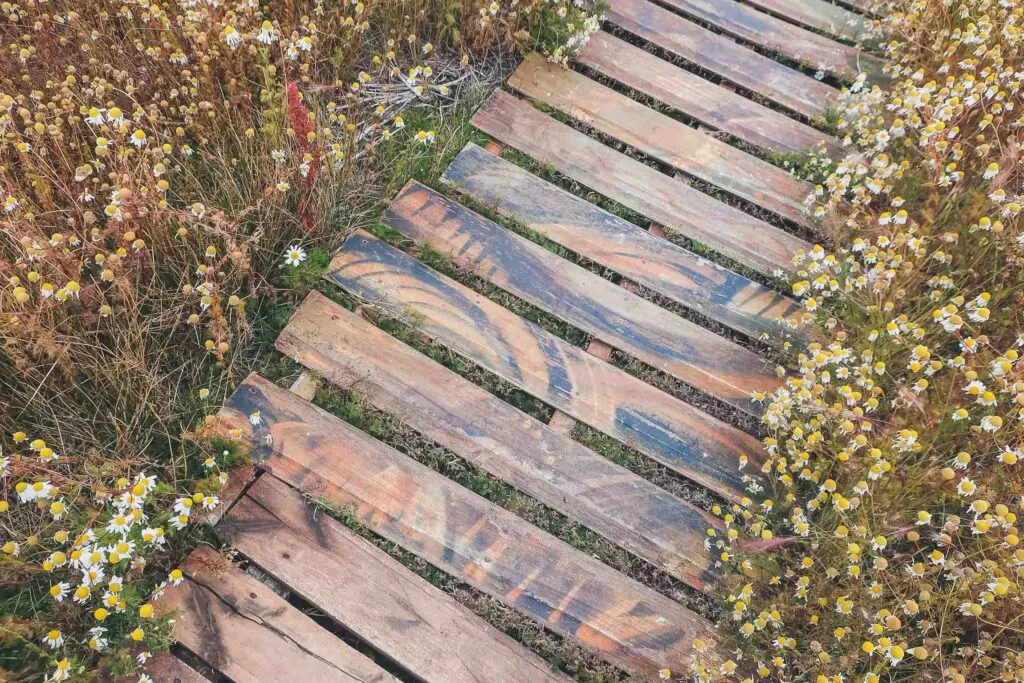 Day 1
On day 1 in El Calafate, you'll trek across the Perito Moreno glacier. You'll taste Patagonian lamb, and you'll enjoy drinks at the instagrammable Polarbar.
Morning/Afternoon
A glacial ice trek is one of the most iconic experiences that you can have in El Calafate. The Perito Moreno Glacier is just a few hours outside of town. You can drive there and visit on your own if you don't want to ice trek.
Ice trekking is not suitable for everyone. Pregnant women and people with certain medical conditions may not be permitted to do the glacial trek.
The Perito Moreno Glacier covers 100 square miles! It's 3 miles wide and almost 2,300 feet deep in some sections. Besides, this glacier is an essential part of El Calafate's history.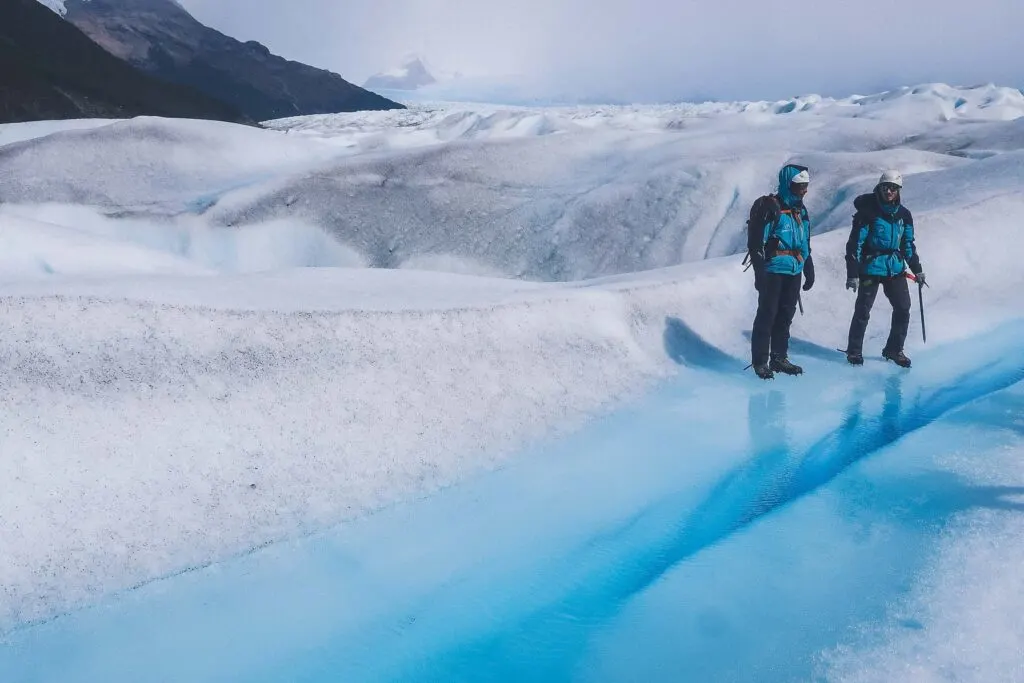 It first started forming over 2 million years ago during the most recent ice age. Also, the Perito Moreno glacier is unique because it's growing – unlike most glaciers, which are receding. Perito Moreno grows, and it grows fast (at a rate of 2 meters per day).
There are two different options for trekking across Perito Moreno. There's the 'Big Ice Trek' and the 'Mini Ice Trek.' Before the either experience, you'll be picked up at your hotel, and driven to the national park, and you'll have time to explore the walkways and viewpoints on your own.
This is your opportunity to see what the glacier looks like from a distance. You'll then cruise up close to the glacier and catch a glimpse of the small ruptures as you get closer to your trekking location.
The 'Mini Ice Trek' allows for 1h30 hours of hiking across the ice. Also, you will be trekking along a predetermined path.
The 'Big Ice Trek' experience allows for 4 hours of trekking, as well as more variation in the course. With Big Ice, your team goes off into the ice spontaneously on an adventure.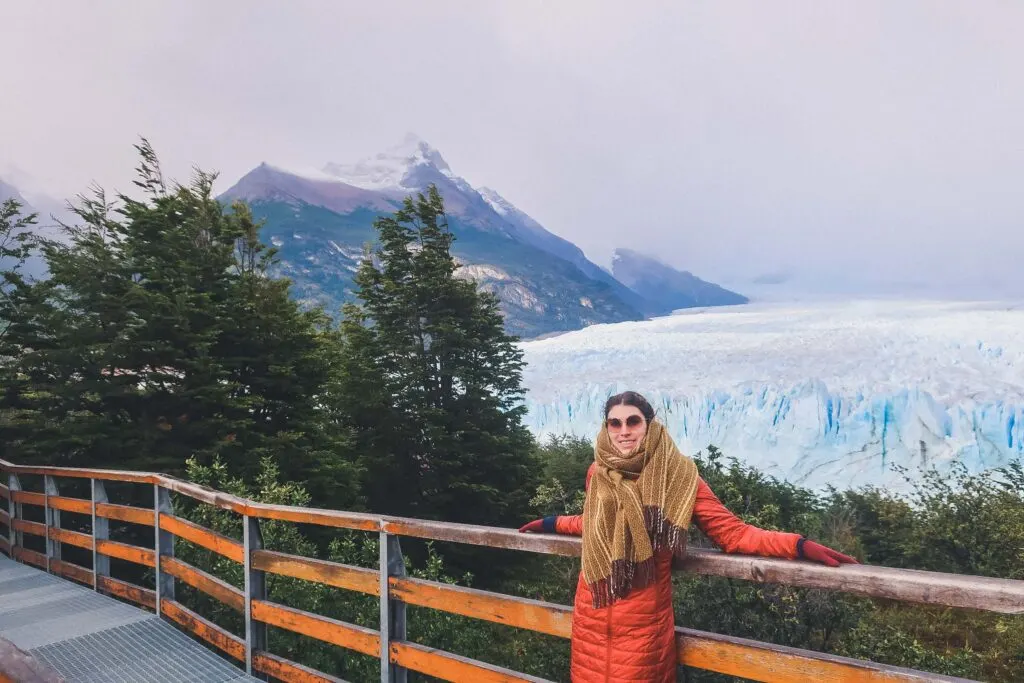 With both experiences, you'll get to wear crampons, learn about glaciers, and you'll have lunch on the ice around mid-day. The Big Ice trek is suited for those who are more athletically inclined.
Besides trekking on the ice, both experiences require some hiking to get to your trekking location (and there's more hiking with the Big Ice Trek as well).
After the experience, both groups will get on the boat to return to the national park, where you'll be served a glass of whiskey chilled with a chunk of glacial ice. Say cheers to your successful day on the ice!
Evening
When you return to El Calafate town, freshen up so you can enjoy some evening activities in El Calafate town.
Walk down Avenida Libertador this is Main Street in El Calafate. Parooze the shops and cafes. Enjoy the free-spirited ambiance. Grab a jar of dulce de leche.
For dinner, you should head to Mi Rancho. You may need to secure a reservation a day or two in advance.
This is one of the most popular restaurants in El Calafate, and it's the best place to try Patagonian lamb, an iconic dish and a bucket-list must. The ambiance at Mi Rancho is warm and cozy, rustic, and traditional.
After dinner, you can grab drinks at Branca Polarbar, a touristy experience where you'll enter a -12-degree ice bar wearing fuzzy ponchos and gloves. There are cutesy photo opportunities and happy-hour-style drinks.
Before you head home, pick up some empanadas for the next day's lunch—order takeout from Doña Mecha.
Day 2
On day 2 in El Calafate, you'll kayak through rapids and get lost in a petrified forest in search of dinosaur bones.
You'll learn more about glaciers and the Glaciarium. Also, you'll explore artisan crafts and pick out a unique souvenir.
Morning/Afternoon
The La Leona Petrified Forest is one of the best places to visit in El Calafate. However, the land is privately owned. So, the only way to see the petrified forest is through an organized tour.
Argentinean Patagonia is a treasure trove for paleontologists. One of the key findings was the discovery of Argentinosaurus (named for Argentina). Argentinosaurus is thought to have been one of the largest land animals that ever walked the planet.
There are two popular La Leona tours, one includes kayaking, and the other is only hiking.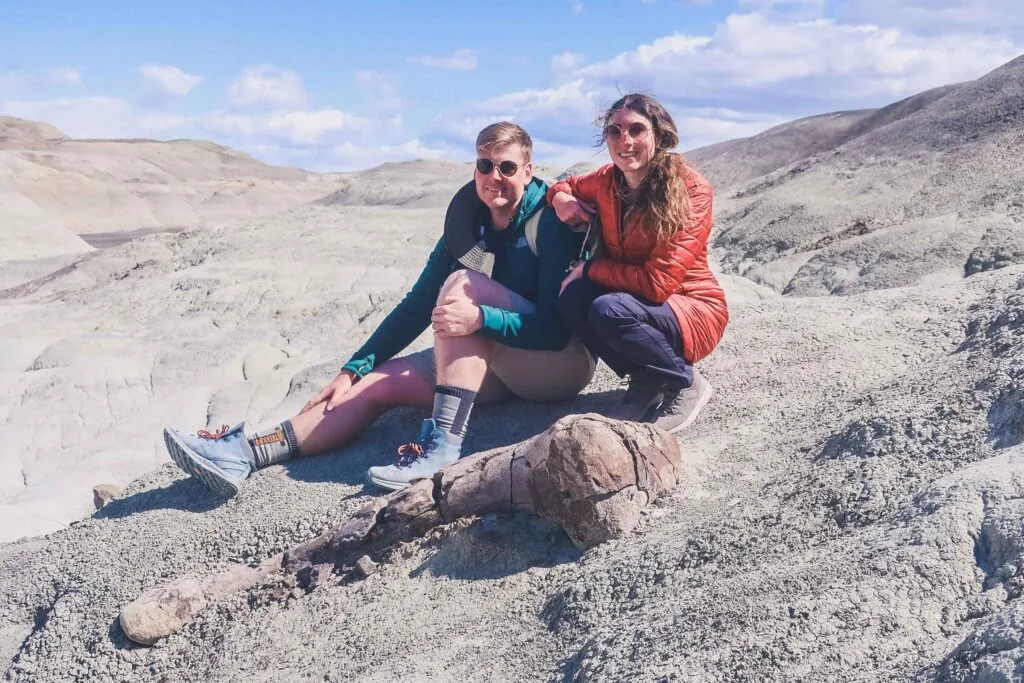 The kayaking and hiking tour of La Leona is the most adventurous experience. You'll be picked up from your hotel early in the morning and drive over to the river.
Along the route, a passionate guide will lead a discussion on Patagonian wildlife and natural history. Pay attention; you could potentially spot guanacos, pumas, or condors during your tour.
The first part of your adventure is kayaking. You'll want to bring a swimsuit and a change of clothes. You'll strip down into your swimsuit and don a wetsuit (these are provided).
Kayaking down the La Leona River is a thrilling experience. You will encounter level 1 and 2 rapids. Once you get to the hiking spot in the La Leona Petrified Forest, you'll disembark from your kayaks and change into hiking clothes.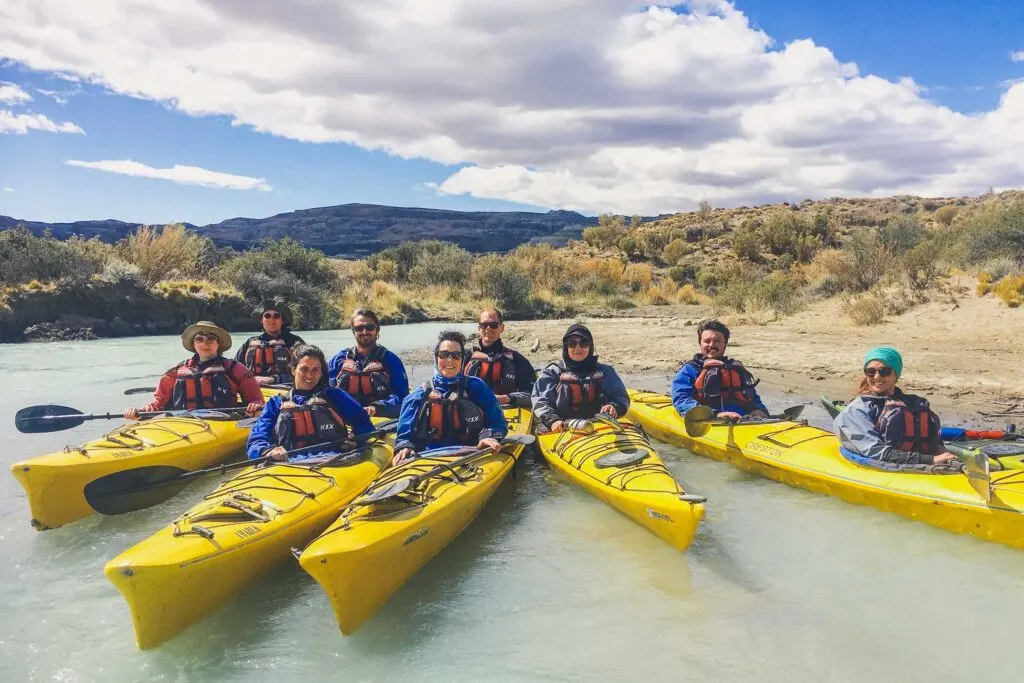 The desolate, wind-blown geography you'll encounter is absolutely breathtaking. Beyond that, there are remnants from a 70-million-year-old version of the world hidden away as you'll see—think fossils of seashells, woodchips, and dinosaur bones.
Mid-day, you'll enjoy lunch in the petrified forest before returning to your kayaks for the final leg of the journey. Enjoy another round of kayaking down the river before heading home for the day.
Evening
Warm up with some hot chocolate at Borges and Alvarez. It's notoriously tasty. Then you can stroll through the Village of the Gnomes.
It's a great place to shop for handmade artisan goods. Buying a souvenir from here is a great way to support the local community.
Next, check out the Museum Glaciarium. You can drive there or take a shuttle from town. It's a modern, interactive museum that documents glaciers' history and importance to our planet's health.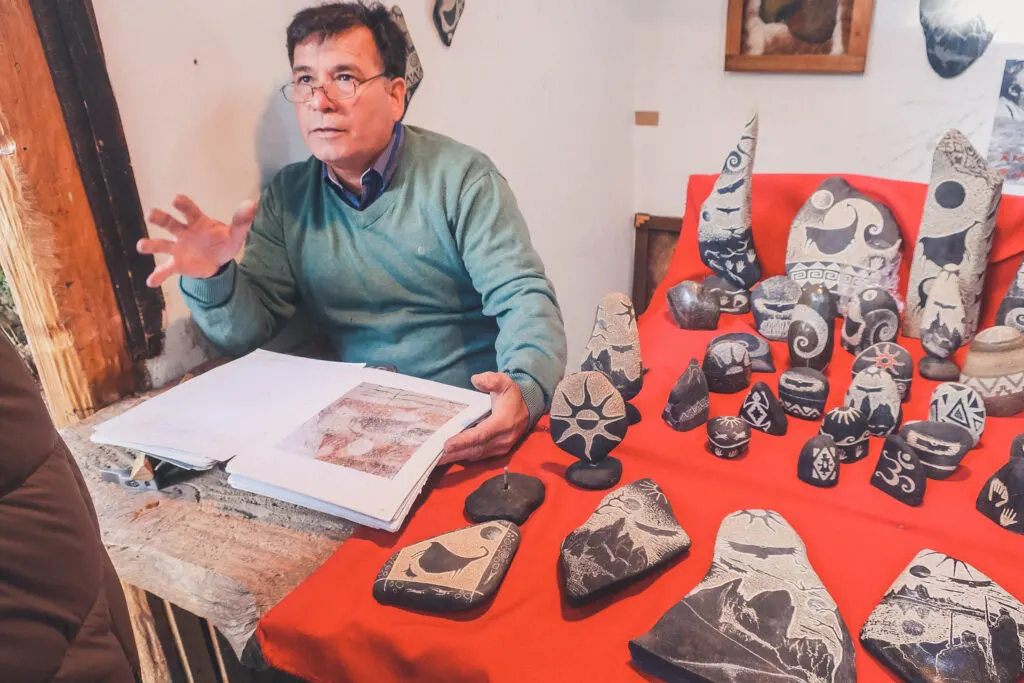 It's a great place to learn more about the effects of climate change on our planet. There's also an ice bar inside. The museum closes at 8 PM most days, so try to arrive before 7 PM.
Have dinner at La Zaina. It's one of the best restaurants in El Calafate. Make a reservation here in advance, as it tends to book up quickly (especially during peak season). After dinner, have a taste of local craft beer at Cerveceria Artesanal Chopen.
Day 3
On day 3 in El Calafate, you'll bird-watch at Laguna Nimez and explore some of the lesser-known city museums. You'll also taste Patagonian wine.
Morning/Afternoon
Start your third day in El Calafate with bird watching at Laguna Nimez Reserve. Laguna Nimez is a marshy area with quaint walking trails and plenty of wildlife. This place is straightforward to get to, as you can walk there from most downtown El Calafate hotels.
Over 80 species of birds are known to visit Laguna Nimez! So, don't forget your binoculars at home. You'll easily be able to spot Upland Geese and Black-necked swans. Look carefully for the Chimango and the Red shoveler.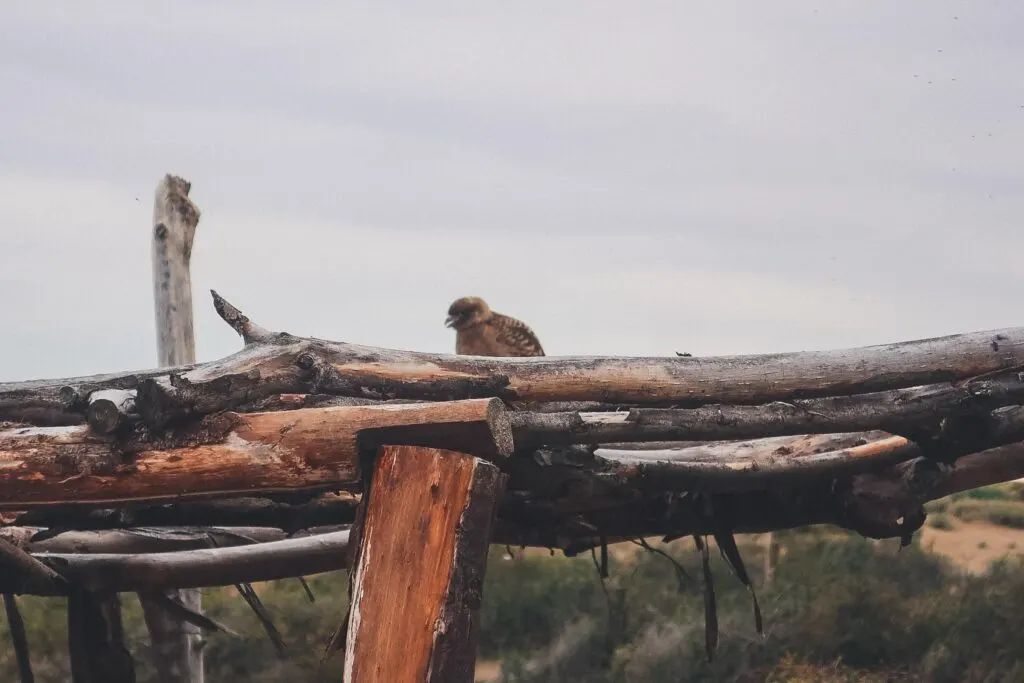 Although, the most famous residents of Laguna Nimez are flamingos. The Chilean Flamingo is a really remarkable and beautiful bird.
After you've enjoyed the bird sanctuary, walk over to the El Calafate History Museum. It's also located in downtown El Calafate. There are fantastic fossils here, including dinosaurs and some gigantic mammals.
You'll also learn more about the genocide involving the indigenous peoples that first inhabited this region at this museum. It's a troubling and emotional history. The themes of racism and segregation are poignant and relevant.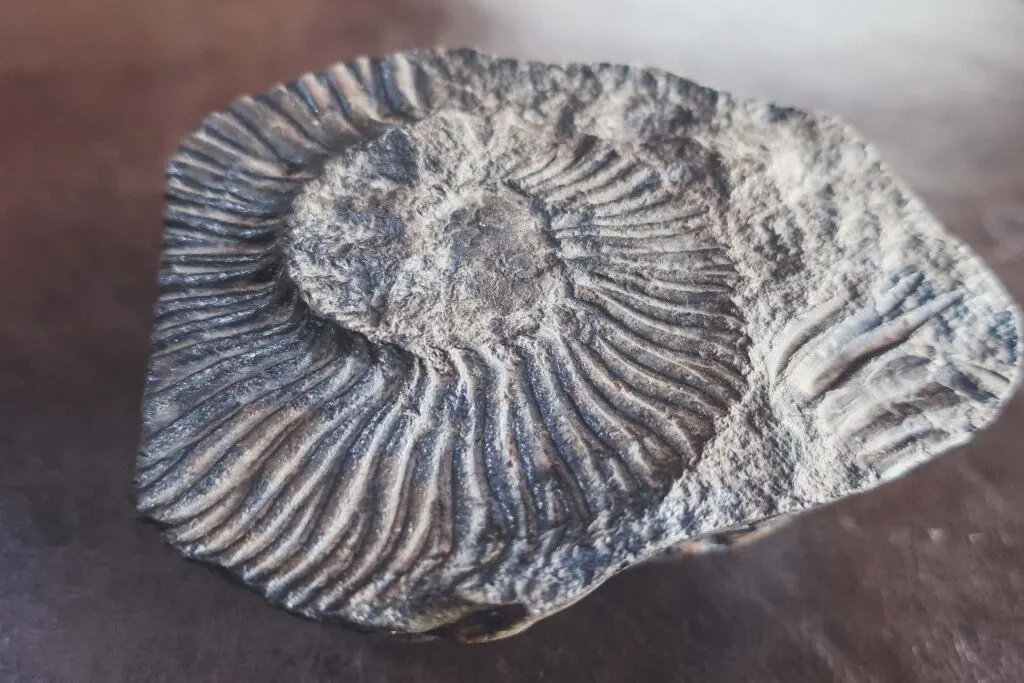 In the afternoon, drive over to Walichu Caves. This open-air museum is an archeological wonder. These are natural caves that ancient peoples used for shelter. The drawings in these caves date back 9,000 – 13,000 years!
The Tehuelche people drew guanacos and other animals as well as geographic shapes and made handprints on the walls. You can decipher hunting scenes and stories.
The dye used to mark the caves includes iron oxide, and this is why they appear reddish.
The most famous cave near El Calafate is the Cave of Hands, a UNESCO World Heritage site. Although, you can see similar hand paintings at the Walichu Caves.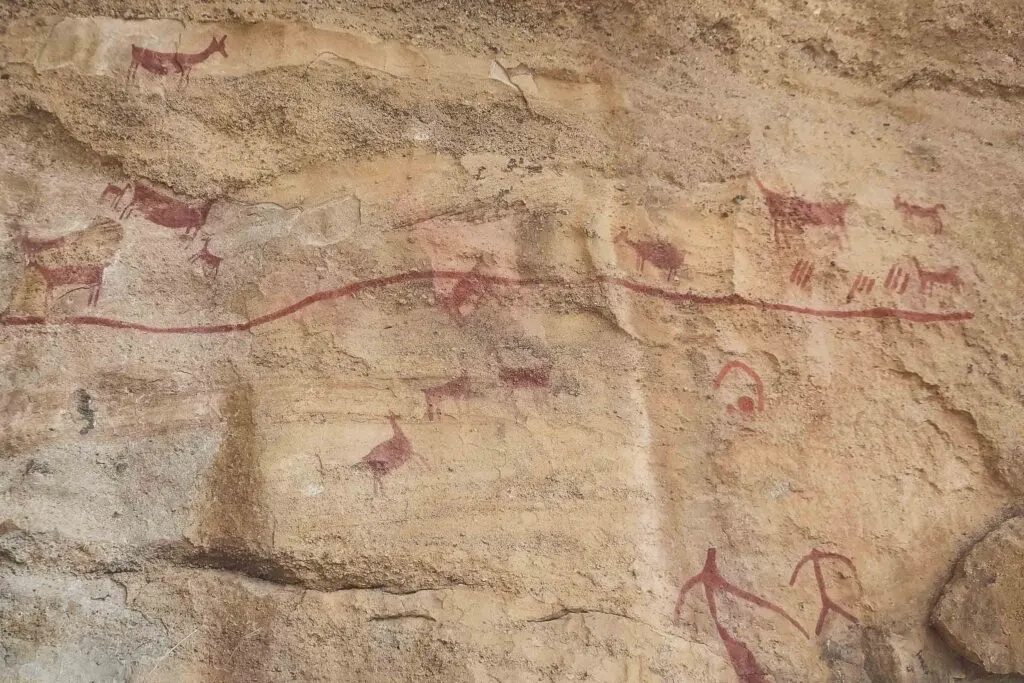 Evening
After you've had a museum-filled day, close your 3 days in El Calafate with dinner at Parrilla Don Pichon. This place offers dinner with a panoramic view. Be sure to request a table near the window for an utterly romantic experience.
Be sure to try Patagonian wine. Parrilla Don Pichon has an excellent list of regional Malbecs. Malbecs from Patagonia are more flavorful and expensive than Malbecs from Mendoza.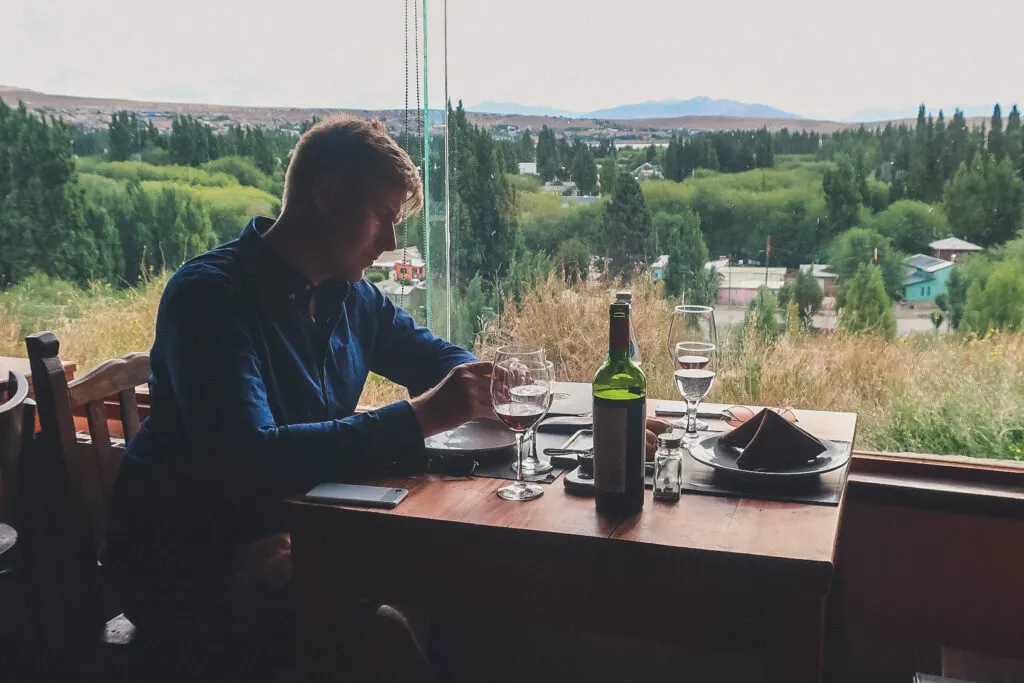 Patagonia is one of Argentina's unique vine cultural regions. Since Patagonia is a desert, it is only possible to grow grapes near a river. However, the dry climate and mineral-rich soils make the grapes saturated in tannins.
Author
Valentina's Destinations was born from Valentina's obsession with meticulously researching, organizing, and planning her travel itineraries. She's originally from Serbia but grew up in Chicago. She loves hunting down local restaurants, unique experiences, and hidden gems.
Did you enjoy this 3 days in El Calafate Argentina itinerary? Then share it with a friend who might like it too!
Our best travel tips & resources:
Here're our all-time favorite travel tips & resources so that you can save money and plan your travel logistics hassle-free! For more travel resources, check out our
travel tips.
Saving money: Fly on offseason, winter (not Xmas or NYE), Tuesday, or Wednesday! According to experts, these are the cheapest days to fly.
Travel insurance: Before you leave for your trip, make sure you have a valid travel insurance policy because accidents happen on the road. We have been paying for Safety Wing travel insurance for a little over a year now, and we happily recommend them to our family and friends.
Accommodation: We usually stay in mid-range comfy hotels or private rooms in hostels. These are the sites we use to book accommodation: Booking.com for hotels (excellent flexible cancellation policy) and Hostelworld for hostels (low deposit and easy cancellation).
Tours:We absolutely love booking guided tours with locals to get a history lesson while sight-seeing, especially food tours and walking tours! We book all of our tours using Viator and GetYourGuide.
Transportation: We use Google Maps to figure out how to get around a place using public transport. When we book a rental car, we always use Discover Cars to find the best deal.