Jump to: Trip planning | Packing lists | Travel gears | Travel guides | Latest travel tips
Travel Tips and Tricks to Plan Your Trip
Planning a trip and looking for some travel tips to help you along the way? You came to the right place!
Plan your trip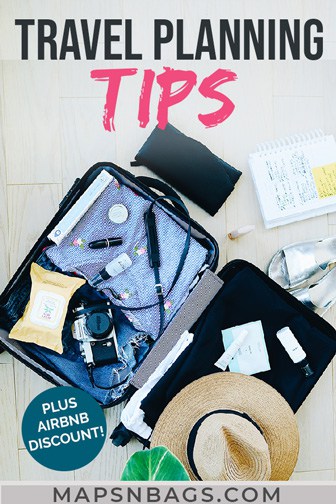 It's super exciting to plan out a trip and the vacation of your dreams. Still, it can also be an overwhelming task because there are so many things you must pay attention to.
We get that.
My husband and I have been traveling in Europe and beyond for over four years, and that's why we can offer you many travel tips and tricks to make this process hassle-free.
From tips on where to book your flights to accommodation and the perfect packing lists, we have it all.
We want you to get the most out of your trip without stressing out too much. That's why we'll talk about the step-by-step of our trip planning process, which that you can totally copy for yourself.
This "checklist" is field-tested, and we hope it can make your trip planning the most straightforward as it can be.
Flights
When planning a trip, the very first thing we do is to book our tickets.
That's because flight tickets are usually quite expensive, so we try to be flexible with the date of our trips.
And the tool we use to compare prices and find the best deals is Skyscanner. On their website, we can play around with the dates and find the most affordable one.
Travel insurance
After booking our flights, we sort out our travel insurance.
We buy it right away because it offers coverage to many pre-trip canceling situations, and we don't want to lose money if one of us gets sick right before our vacation, for example.
This valuable travel tip might save you a lot of money!
We personally use and are very satisfied with WorldNomads because they offer excellent travel coverage for many situations.
We have been using WorldNomads for over four years now, and we have never had a problem when making a claim. We recommend it.
Accommodations
The next travel tip we have is to book your accommodation as soon as you have travel insurance and flights covered.
After traveling in Europe for years, we now know that the booking time is determinant for snagging great deals.
That's why we book it right away.
For hotels, we use Booking.com to compare prices and read reviews.
We really like their map tool, so we basically look for a place to stay near the main tourist attractions even if we don't know much about the city.
For hostels, we usually go to HostelWorld because they have many more options in this segment.
Packing list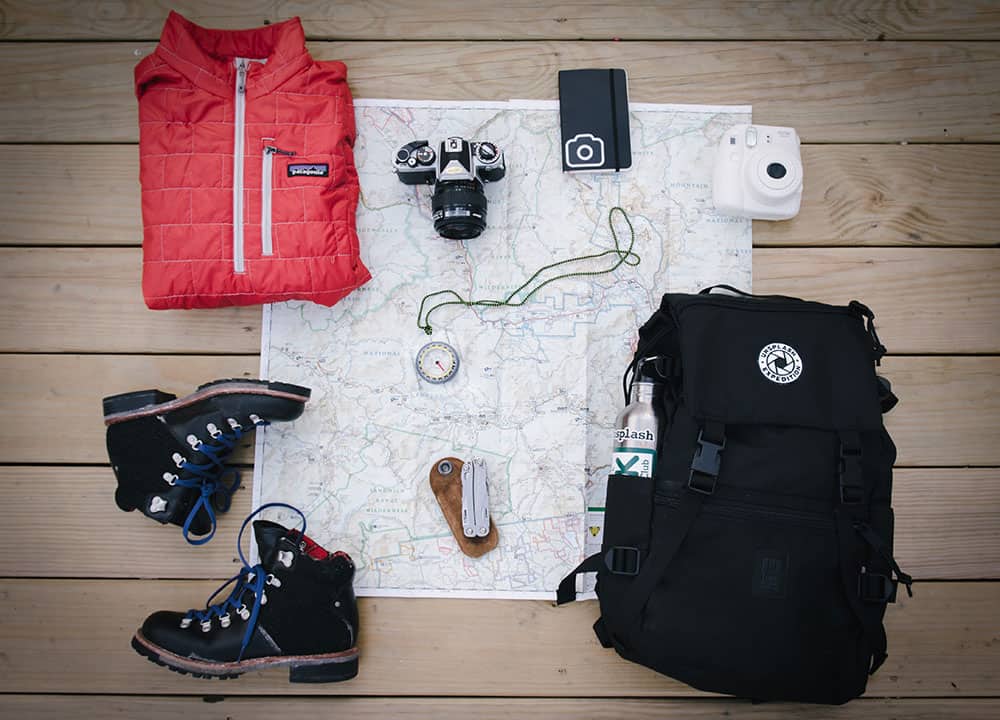 Oh, packing lists! Sometimes, it's quite challenging to decide on what to bring on a trip.
When we started traveling, we would go on vacation with massive 60L bags, and we wouldn't use everything we had packed. A waste of our shoulders.
Now, after four years of traveling around Europe, we can say we finally learned how to pack light and what to pack.
To help make thins easier for you, we wrote a few packing lists and packing guides to help you plan out exactly what you need to bring.
Travel gear
Choosing the right travel gear is by far one of the most important things to do while planning a trip.
Because if your backpack tears down or shoes aren't of good quality, you'll regret taking them with you. Big time.
One of the biggest travel tips we give to our readers (and friends) is that investing in high-quality gear is worth it!
That's why we always talk about it throughout our posts, "buy good stuff so that you can buy less stuff."
To make things easier for you, we crafted a few posts to help you choose the best travel gear for any trip.
To read our complete list of gears we use and love, check out our travel gear guide.
Travel guides
The last step while planning a trip is to look up things to do in that destination.
So, if you're looking up for itineraries, rough costs, what to visit, and details on many cities in Europe and beyond, check out our destination page.
In places where we have traveled all over and know well, we wrote comprehensive destination guides for each country, making it your one-stop-website to help you plan your trip.
Booking resources
Latest travel tips