Welcome to another edition of the interview series "Through the Eyes of a Local"! I'm very happy to say that in today's interview we're going to get some top-notch tips about Tokyo.
Japan's capital has a mix of traditional temples and highly modern skyscrapers, but don't let the neon streets fool you. The Japanese are very traditional and attached to their values.
They have a saying that describes it perfectly "The nail that sticks out gets hammered down." The Japanese culture highly appreciates when people try to blend, rather than standing out.
This is just one detail of such an incredible country. Let's learn more about it today with Cory!
Curious about other cities around the globe? Then check my archives for many interviews of the "Through the Eyes of a Local" series.
Could you please tell us a bit more about yourself? Where are you from and what do you do?
I am Cory, I am a Romanian-born British citizen who lived in 6 countries so far. Together with my husband, I own a digital agency in the UK as well as we have a travel blog, You Could Travel, geared toward soft adventure for couples. We love nature and long walks and we have a particular affinity for good food and epic photography.
I am originally from Bucharest, Romania, lived in Manchester UK for 3 years, Bristol UK for 7 years, Portugal for 6 months, Spain for 6 months, Budapest for 6 months and Tokyo for 6 months. Today, I'll be talking to you about Tokyo, Japan.
What do you like about Tokyo?
Tokyo is my absolute favorite city in this entire world. I love that everything is conveniently available to me.
I adore the fact that everyone is super considerate, people know how to walk on their own side of the road, there are perfect signs everywhere for people to be mindful of their surroundings.
Tokyo is also crazy but calm. For example, a short walk from the vibrant and crazy busy Takeshita street will take you around one of the most peaceful and zen parks, right in the heart of Tokyo.
The city is multidimensional–something no Japan travel guide books will ever be able to put into words.
Which 3 places do you highly recommend paying a visit in the city?
When in Tokyo you can't miss Shibuya, Shinjuku and…Ueno Park. It's hard to pick just 3 places given that I recommend over 50 things to do in Tokyo. I picked Shibuya because it's the famed pedestrian scramble everyone loves (and rightfully so).
Shinjuku is the most insane neighborhood: you can be in Asia's largest red district, meander around Tokyo's tallest skyscrapers or just chill in a fancy cafe…all of these, in Shinjuku!
Ueno Park is the cultural heart of Tokyo. People can go chill under sakura trees, visit so many museums all concentrated in the Ueno area and finally, explore the street food stalls which I promise, don't ever disappoint. In fact, it should be in every Tokyo itinerary.
And which places should people avoid?
Well, the thing is, Tokyo is one of the safest cities in the world so it's difficult to pick a place. However, I always advise foreigners to be mindful of their surroundings in the Red District, in Kabukicho, Shinjuku.
My honest advice is: look but don't touch. Some of those establishments are run by the Yakuza so it's best to keep your distance. It's well known that so many tourists got scammed and left with a drained credit card.
Read next: Seoul Through the Eyes of a Local
Is there anything you don't like about your hometown? What is it?
I love Tokyo to bits. Visa permitting, I'd move here forever and ever, no question about it. But like every place on this planet, there are some things I don't love about Tokyo.
I think some Japanese are still a bit xenophobic and you can see this even in the most casual circumstances like in the subway.
There are some other social issues as well, but the good news is that most tourists won't ever have to worry about these things during a short visit to Japan.
What are your favorite things to do in Tokyo?
Hm, there are so many crazy things to do in Tokyo, but I'll keep it simple. When in Tokyo, you've got to shop till you drop.
Sure, my bank account doesn't always agree with me, but shopping in Tokyo is my favorite thing.
I love the customer service, I love how attentive the staff is and I finally love that I can find my size. I can never find well-tailored clothes in Europe, especially not in the UK. So in Tokyo, I can finally feel like I belong.
I also love discovering new areas, new bars and I adore eating Japanese food. You haven't lived until you tried freshly made ramen.
What is the best way to get around Tokyo? Is it easy to reach nearby cities?
Japan has the world's best infrastructure, which is great for those who are backpacking Japan. The subway is the best, cheapest and most convenient way to get around Tokyo.
To go on a day trip from Tokyo, take the Shinkansen. It will take you to any city (even to a different island like Hokkaido if you wish). The local trains are always on time, clean and reliable.
For instance, reaching Kyoto by train takes about 2h30 hours, which is perfectly doable.
How travel-friendly is the city?
This is a very good question and one which is quite difficult to answer. Tokyo is incredibly travel-friendly because there are signs virtually everywhere, and this is usually the start point for any Japan itinerary.
Yes, it will take you a bit of training to find your way around the train station, but it's totally fine. The airports are easily reachable, people are generally friendly and willing to serve tourists without any issues.
English, uhm….no! Not many Japanese speak English so prepare to gesticulate a lot.
Learn the basic etiquette before traveling to Japan and make sure you never get angry if someone doesn't speak your language. Perhaps, learn a few words in Japanese and learn how to bow.
How safe is Tokyo?
YES! YES! YES! There are no issues whatsoever! Of course, always be mindful of your surroundings. Just because the city is safe, it doesn't mean there are no incidents. Just practice normal caution like everywhere else. Tokyo is one of the safest cities for solo travelers too.
Pssst: Check out these hostels for solo travelers!
What are the best things to do when the weather is, respectively, bad or good?
No matter if it's summer or winter in Japan. There are countless things to do in the capital. Tokyo has such an extensive network of malls, shops, museums, and restaurants, that you can always find something to do.
I mean even the Tokyo Station is like an underground mall, like a real maze full of shops and eateries. When the weather is good, hit those parks: Yoyogi, Ueno, and Shinjuku Gyoen.
Read next: Travel Puns & Funny Instagram Captions
What is the most special hidden gem of Tokyo for you?
In Asakusa, there is a network of streets that sell household and restaurant items such as ramen bowls, chopsticks, etc.
It's a great place for those interested in buying Japanese souvenirs at a very decent price. It's non-touristy at all, and all items are authentic. From Asakusa, head over to Ueno park on foot.
You will get a glimpse of old and quiet Tokyo, with traditional houses and beautiful mini gardens and old shops.
Can you tell us where we can find the best view of the city?
The best view is in the Roppongi Hills – Observational Deck. This is because you get to photograph Tokyo in the open air.
It's something really magical about the deck at night. For those interested in a free experience, head over to the Tokyo Government Building in Shinjuku.
What is the most traditional dish in Tokyo?
I think everyone associates Japan with sushi but after living here, I can tell you this is not true. Everyone loves sushi, yes, but the soul dish of Japan is the mighty ramen. And rightfully so, it's the best thing in the world.
Could you recommend a local bar and restaurant?
I couldn't do so as I love so many places for different reasons. I don't have one special place I always go to either. I strongly recommend trying as many bars and restaurants as possible. It's hard to go wrong in Tokyo.
Pssst: You might want to check this article if you're looking for the best areas to stay in Tokyo.
What is the biggest tourist trap in Tokyo?
The Tokyo Skytree. I think it's expensive for what it is and in my opinion, it's not as much as the Roppongi Hills nor free as the Tokyo Government Building. So either way, it's not worth it.
Can you tell us a memory that you have in this city?
I have so many, I've been visiting Tokyo for the past 3 years, for at least one month at the time. It's difficult to pick just one memory. I suppose the best was when we finally arrived in Tokyo for the first time ever.
We got off the airplane and we were knackered. Both my husband and I went to the public toilets located just outside the gate and we saw these: robot-toilets.
They were singing, self-cleaning machines with warm seats. It was like nothing we've ever seen before. I think that's when we realized how far behind Europeans are haha.
Could you describe the people of Tokyo?
Ah, very interesting question. The people of Tokyo are unidimensional. Obviously, they are all individuals, but when put together, they form a mass of same looking people.
I don't mean the way they look like, but the way they act, walk, behave and dress. Imagine a mass of neutral colors like grey, black or beige, walking in order, being perfectly in sync with one another.
It's almost robotic and makes the society tick. I can't describe it any better, you have to see them for yourself. I just love the Japanese.
Tell us a fun fact about Tokyo.
Every year the trends of Tokyo change that the cool kids of Harajuku come up with something completely bonkers to do.
For some reason, Japanese women pay hundreds of pounds to make perfectly straight teeth look crooked and fang-like.
Ganguro is also something that baffles me: is an alternative fashion trend among young Japanese women that started in the mid-1990s, distinguished by a dark tan and contrasting make-up liberally applied by fashionistas.
What piece of advice would you give to readers who want to visit your hometown?
Please, please, please educate yourselves before visiting Japan. Read about the culture, educate yourselves when it comes to manners and etiquette and try to blend in.
Tokyo is about blending in and not standing out. People should speak softly, follow the marks on the pavements and simply try and be Japanese.
Part of experiencing Japan is trying to be Japanese as much as possible. There will be moments when you will be thrown out of your comfort zone, but remember that you are in a foreign country and what may seem ok to you, might actually offend someone else.
For example, it might be ok to blow your nose in a restaurant in the West. This is not acceptable in Japan, so you have to go to the bathroom to do so. It may also be perfectly acceptable to eat on the street, whereby in Japan this is an absolute NO!
Pssst: Is Tokyo Disney a place for you and your family?
What is the biggest prejudice other countries have about Japan?
Japanese people don't get upset no matter what. Just because they are too polite to show their anger, it doesn't mean they are not hurt, upset or deeply dissatisfied by your actions.
Can you tell us a book based on Japan?
I wrote a book on Japanese manners and etiquette to help all tourists enjoy a seamless experience in Japan. I recommend it to anyone planning a trip.
If you want a fiction book, you should aim for any Murakami book. I personally adore 1Q84 which is mostly set in Tokyo.
Get to Know Cory
I am Cory, the co-founder behind You Could Travel, a website is geared towards inspiring others through information-packed articles that revolve around travel guides, recommendations, and tips.
I specialize in soft adventure travel, off the beaten path destinations and culinary affairs.
I strongly believe that a nomadic lifestyle is possible regardless of background, cultural beliefs or financial means and we motivate and encourage these experiences through storytelling and photographic essay.
Follow me on Facebook, Instagram, and Twitter.
Interested in more interviews? Then check my archives of the "Through the Eyes of a Local" series to read tips from many cities around the globe.
Did you like this post? Then help me spread the word! Pin it to your Pinterest travel board!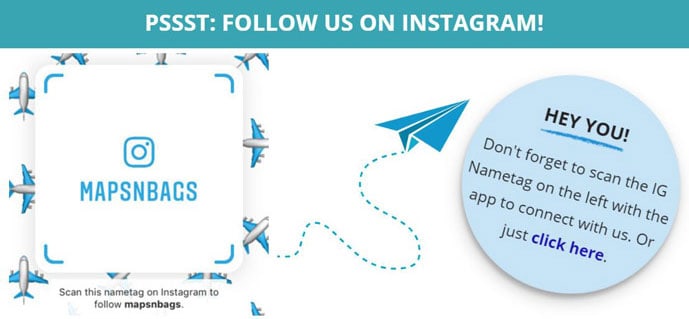 My best travel tips & resources:
Here're my all-time favorite travel tips & resources so that you can save money and plan your travel logistics hassle-free! For more travel tips, check out my complete guide on how to plan a trip to the Netherlands.
Saving money: Fly on offseason, winter (not Xmas or NYE), Tuesday, or Wednesday! According to experts, these are the cheapest days to fly.
Travel insurance: Before you leave for the Netherlands, make sure you have a valid travel insurance policy because accidents happen on the road. I have been paying for Safety Wing travel insurance for a little over a year now, and I happily recommend them to my family and friends.
Accommodation: I usually stay in mid-range comfy hotels or private rooms in hostels. These are the sites we use to book accommodation: Booking.com for hotels (excellent flexible cancellation policy) and Hostelworld for hostels (low deposit and easy cancellation).
Tours: I absolutely love booking guided tours with locals to get a history lesson while sight-seeing, especially food tours and walking tours! I book all of our tours using Viator and GetYourGuide.
Transportation: I use Google Maps to figure out how to get around a place using public transport. When I book a rental car, I always use RentalCars.com to find the best deal.
What to Pack: Here're the travel essentials I bring on every trip. I also have lots of packing guides!