Wanderlust
/wɒndəlʌst/
noun
a strong desire to travel.
"a man (or a woman) consumed by wanderlust"
You spend your whole life studying, get into a university and later get into a good company. We always believed this was the best cake's recipe. Yeah, that one your grandma used to bake for you, the happiness' recipe!
The irony happens when we sit at work, with a pile of paper on our desks and we think: "I hate this!".
Wait a second, wasn't it supposed to be everything perfect? It was! Was it? I believe the answer here is "yes", but I honestly don't fit into it (and I think that many of you also don't). I'm not saying this is something bad! If you like it I totally respect your opinion. But there are people that just need something else, some other dreams to strive. And this happens to be true for the most part of my friends as well.
We are not in this world to just pass through it, we are here to live it at its most! And this doesn't summarize to just wake up every morning, go to a job that we don't really see the point on it, come back home super tired and get ready to do it all over again.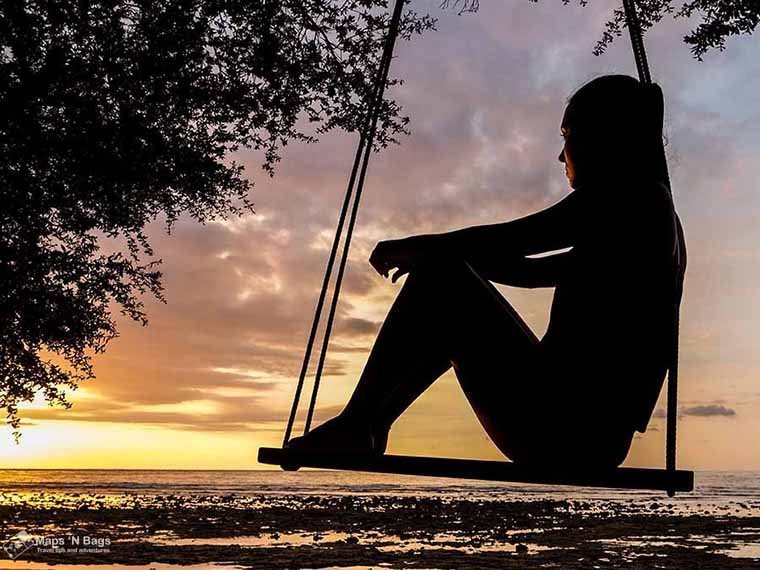 Now What?
That's when at the beginning of 2014, after the breakup of an exhausting relationship, I got myself thinking, "Now what?". I had just graduated from a 4-years Economics course and was working on a multinational company. It all seemed perfect, but I was missing something…couldn't describe what though.
So, after hearing a John Mayer's song on the radio, "'cause when you're done with this world, you know the next is up to you", I bought flying tickets to Buenos Aires on a whim! It was a short backpacking trip, but enough to spend some time on my own and feel really good about getting to know new places, people, costumes, new food (foodie here!).
On that occasion, I found out what wanderlust means. I also noticed that it opened my mind to the cultural differences as if someone had taken my blindfold and pay attention to the details of another world.
Today, when people ask why I love to travel I say that I was bitten by a travel bug in Argentina and never found the cure for it. 🙂
Female Solo Travel
Before the trip, I heard all sorts of questioning and advice from friends and relatives. Like, "Why are you traveling alone?", "It's dangerous", "Why don't you invite someone to go with you?", etc.
That made me feel very insecure, but at the same time, it also gave me more courage to get on the airplane and show that this kind of travel is not dangerous after all. I was determined to go. Of course, there were a few things I wish I knew before I started my trip, but it was a nice backpacking trip. I learned a lot from it.
So, with my heart and soul, I packed my stuff and started something that I wouldn't be able to stop, not even if I wanted to. Once you hit the road, you can't stop thinking about "what's next?". That's is so true, that in the same year I moved to the Netherlands!
I wish I had planned it better though instead of going there without a plan at all and just jumping on a hop on hop off bus. But that's okay, beginner's mistakes. Buenos Aires is not going anywhere and I can always go back to dance some tango!
Learn more about yourself
On this backpack, I noticed that for the first time in my life I felt truly free, that I stepped into the unknown and found the "myself" I'd been looking for. It was a liberating feeling that walks together with a lot of concerns about the unexplored.
This might sound cliché, but it's the honest truth! Getting out the most touristic route in a city is the best you can do to not only get to know the place better, but also the locals and their costumes. Wander aimlessly around a new city, get into cute little streets, hide out and drink coffee like a local. This will teach you more about history and architecture than any school. Trust me!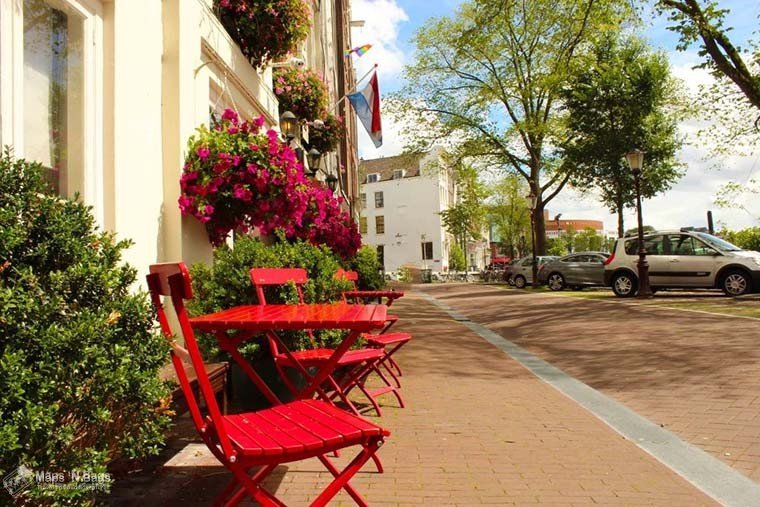 Lara Croft
Back then when you were a kid and your parents would ask what you wanted to be when you grow up, don't tell me your answer was a multinational director, because I know it isn't true!
I have to confess. My answer would always be "Lara Croft". Maybe my wanderlust was already in there, I just didn't know yet. 
Anyway, you could even answer something like an astronaut, singer, doctor, but deep inside what you were trying to say is "I want to be happy, mom". In my case, happiness comes along with my passport. What is happiness for you?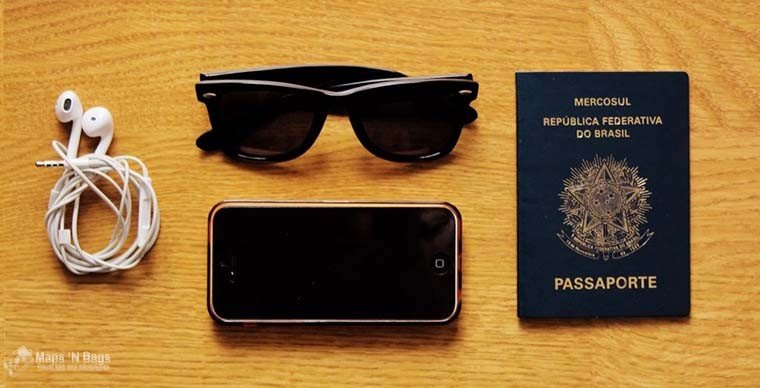 Of course, taking the decision to go backpacking on a whim wasn't so easy:
– Mom, I'm leaving!
– Where are you going, honey?
– To Argentina!
– Sorry!?
Restless Soul
But after the tickets were bought the relief and excitement were contagious! Ah, I'm too restless to stay in the same place for too long, I'm a wanderlust.
And even if you're not one, don't settle! Because if you think that you already have the answer for what you want in life, it's because you're headed the wrong way. Life's sense is exactly the opposite: to pursue the questions and to question yourself. Why not take a break and go traveling? In the meantime, if you feel like me, choose a job that turns around your life, and not the other way around.
And what about you? How did you start traveling? Have you ever traveled on your own? How was your trip, or is there something stopping you?
Did you like this post? Pin it to find it easily later!