Let's go on a journey through the capital of Canada, no, not Toronto – Ottawa!
The small city of just over a million people is filled with a lot of charm.
As the political center of Canada, home of the Canadian Parliament, and yes ladies, Justin Trudeau as well.
It's a growing and rapidly expanding the metropolitan city with lots of natural green space, cultural diversity and rich history.
Curious about other cities around the globe? Then check our archives for many interviews of the "Through the Eyes of a Local" series.
Could you please tell us a bit more about yourself? Where are you from and what do you do?
Ahlan (or hi!) I'm Monica, the travel blogger behind Ahlan Monica. I'm an analyst by day and I'm often found planning my next travels by night.
I was born in Ottawa, one of the most beautiful places in Canada, and have lived here for most of my life although for the last few years since getting married to my Egyptian husband I've spent a considerable amount of time in what I now consider my second home, Cairo.
Ottawa is a city that I hated growing up as a child and wanted nothing more but to get out of this 'boring government town'.
As I've gotten older though, I've grown to love it so much, and in my opinion (but I may be biased) it's the most underrated capital city of the world.
For fun, I love to travel (obviously) both exploring my city more and dashing off for far away adventures and road trips in Canada.
Fun fact about me is I've visited six continents with only Antarctica left to cross off my list.
I'm also an avid hiker, dog lover, board game enthusiast and self-proclaimed foodie, most weekends you can usually find me trying out new restaurants.
Read next: Romantic things to do in Vancouver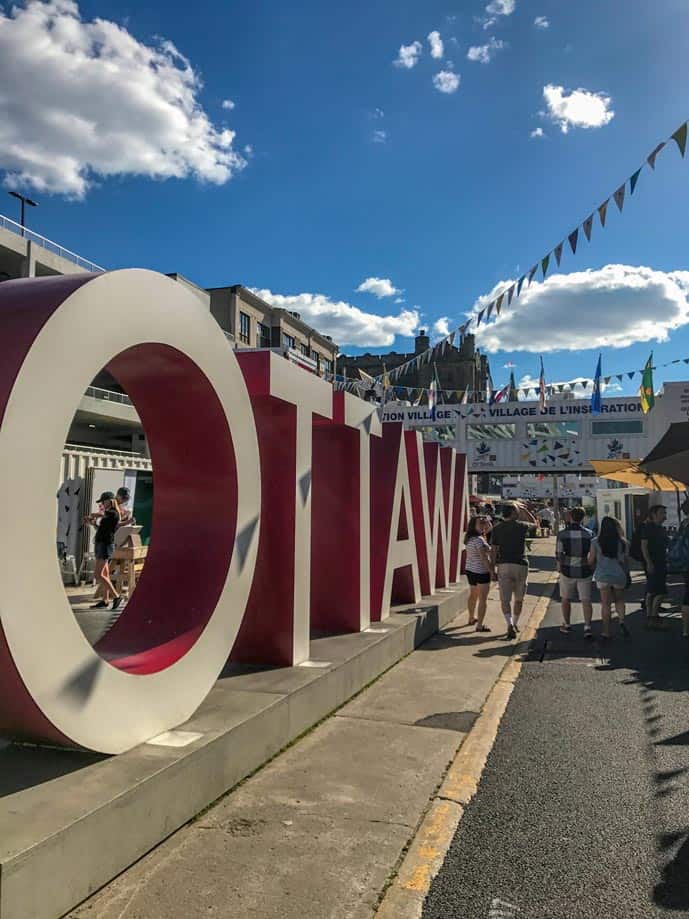 What do you like about Ottawa?
What I love most about Ottawa is the emphasis on city planning that has been made on conservation of green areas and that helps to make the city so unique.
We've got so many beautiful hiking/cycling trails sprawled throughout the city (as well as in neighboring Gatineau) and in both beautiful waterfront areas as well as in unsuspecting suburban ones too.
Ottawa is a wonderful place for those who love the outdoors and being active outside. It's a city that has four distinct seasons and each one has it's unique beauty.
I would say that for visitors, the best time to visit is Summer or Fall. Fall is when all the leaves start to change, and it's truly a beautiful sight to see, especially when exploring the local trails.
Read next: Best hikes in Banff
Which 3 places do you highly recommend paying a visit in the city?
What you visit can change depending on the time of the year, but arguably the most timeless thing to do in Ottawa is to visit Parliament. The Parliament is the icon of the city, and in a close second is the Chateau Laurier.
Schedule a tour to get an in-depth look at the political epicenter of Canada. It's even possible to sit in on proceeding of the Senate and House of Commons.
Just make sure to check the schedule in advance as they aren't in session every day, but also book early as the tours are free but are first-come-first-served.
Going up to the top of the Peace Tower also offers beautiful views of the city. As no buildings can be taller than the Parliament, it's pretty nice to be looking down on everyone.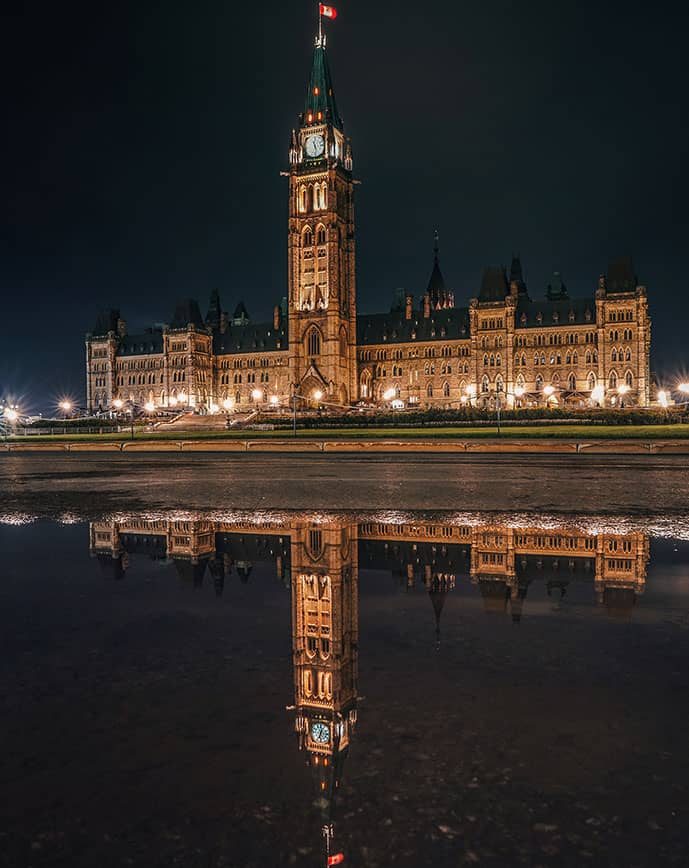 Read next: 4 days in Banff itinerary
Rideau Canal
Another icon in the city is the Rideau Canal. It passes through Ottawa and connects us with Lake Ontario and the Saint Lawrence River in Kingston, 202 kilometers away.
While it was originally built as a military precaution today it brings a variety of activities. In the winter it's the world's largest skating rink and in the summer's it's used for boating and other water sports like kayaking.
The water doesn't have the reputation of being the cleanest, but there are also paths that go along the canal that are great for walking, running, rollerblading, or biking.
Another must-see is the Canadian Museum of History, which gives an interesting look and understanding of Canada's varied history.
Pssst: Organize your trip with our FREE travel planner! Subscribe to Maps 'N Bags newsletter and get access to our private library jam-packed with this and other freebies. Subscribe!
And which places should people avoid?
In general, there aren't any specific areas to avoid, the city is quite safe. Most of the attractions are within the downtown core, and close to the Byward market, so staying in and around this area is best.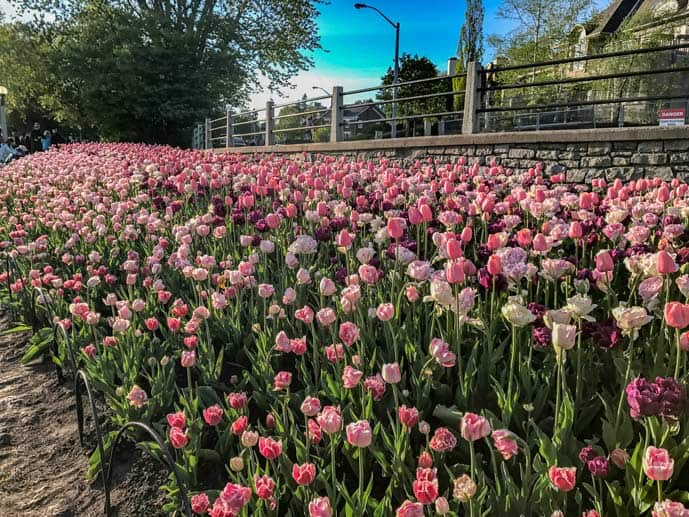 What is the best way to get around Ottawa? Is it easy to reach nearby cities?
Downtown Ottawa is very accessible by walking, biking or by bus which here is called OC-Transpo and there's a soon to be opened metro.
If you plan to do sightseeing outside of the core, while doable by bus, a car will definitely be the best method of transportation.
It's also a convenient city to transit to other neighboring ones like Montreal (2 hours away) or Toronto (4.5 hours away) which you can easily take a car, bus or train to. Or less than an hour each if you choose to fly.
How travel-friendly is the city?
Ottawa is a very travel-friendly destination and with every passing year, the city is building more and more infrastructure to facilitate tourism. There are lots of sites to see and activities to part take in at all times of the year, with the peak being in Summer/Fall.
The airport is easily accessible and is about 20 minutes away from downtown.
Ottawa is a bilingual city, meaning English and French, but at a minimum just about everyone at least speaks English.
Another fascinating aspect of the city is its diversity. At every turn, you'll be able to hear folks speaking languages from all different countries.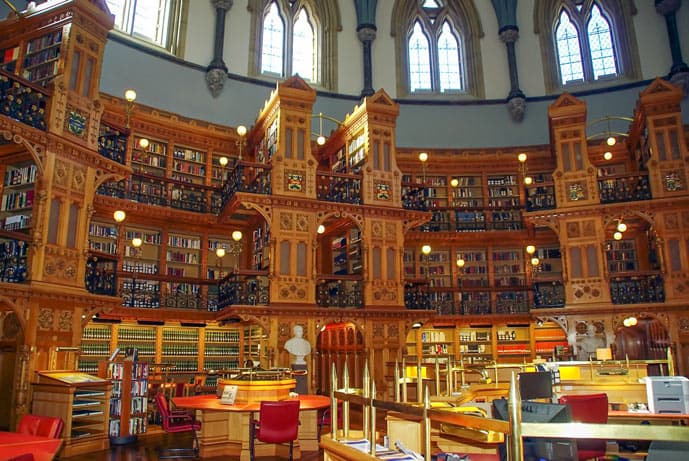 How safe is Ottawa?
Overall, Ottawa is considered a safe city, with a crime rate well below the national average. Of course, there are some neighborhoods that are safer than others, just like in any other major city.
The best advice would be to exercise normal caution. Ottawa is very safe during the day and I wouldn't feel vulnerable having my camera with me.
At night, try not to walk around alone as there's always more safety in groups. In general, there are very few times I've felt unsafe, so as with any travel try to be aware of your surroundings and take care.
What is the most characteristic aspect of your culture?
Well, Canadians have a reputation for being very friendly and kind – it's true, we really do say 'sorry' a lot.
Ottawans, I think, embody these typical Canadian characteristics as well. We are a small city with a more big town feel, and the people are genuinely kind.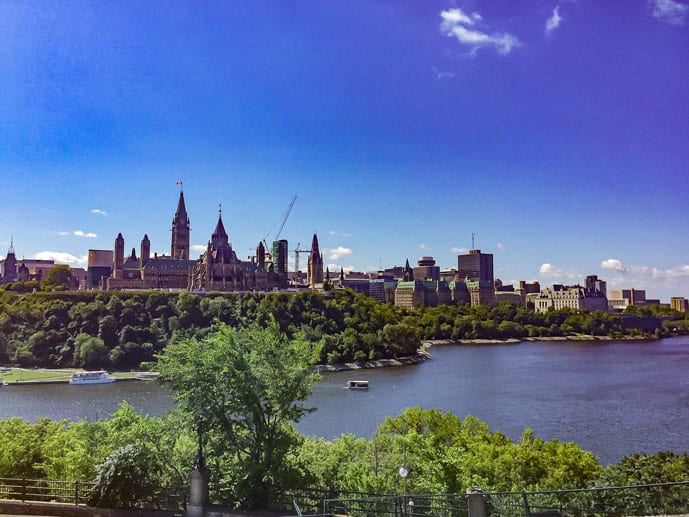 Can you tell us where we can find the best view of the city?
Ottawa isn't a city of many skyscrapers, so there are a few major buildings or areas where you can get some fantastic views.
One such building is the Andaz hotel, the rooftop restaurant and bar has incredible panoramic views of the city skyline. Another fantastic viewpoint for the city is seeing Parliament – from behind.
A great spot to see it and also the surrounding Ottawa River is from the Nepean Lookout point, a hidden spot behind the National Art Gallery or even from the Gatineau side just across the river at the Canadian Museum of History.
What is the most traditional dish in Ottawa?
The most iconic dish of the city (which has now also spread to other areas of Canada) is the beavertail.
Don't worry no beavers were harmed in the making of these tails. A beavertail is a delicious deep-fried piece of dough that comes with a variety of set options for toppings.
The best and most classic option of which is the 'Killaloe sunrise,' which comes with cinnamon, sugar, and lemon.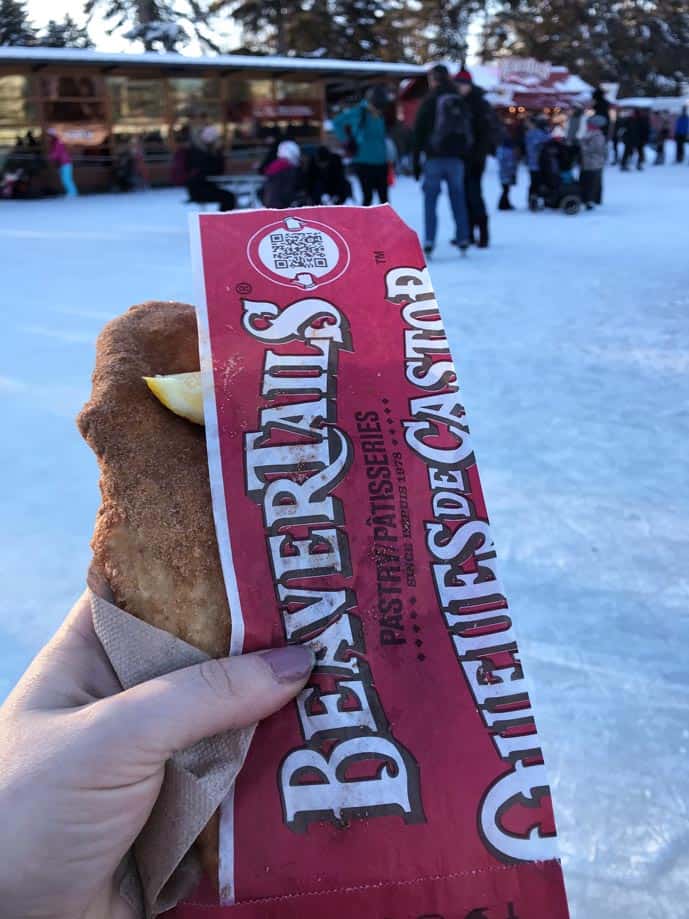 Could you recommend a local bar and a restaurant?
Unfortunately, I can't recommend a bar as I don't drink, but I can certainly do two restaurants instead.
The first on the list is an amazing spot called EVOO. Located in the heart of Little Italy, a very charming neighborhood with lots of incredible restaurants.
This unassuming from the outside, but beautiful food and decor on the inside, will capture your taste buds. The modernized Greek cuisine is ideal for sharing, get the opportunity to try out a few things, especially the trio spread and halloumi salad.
Another spot worth trying is just outside of Little Italy in an industrial park which seems odd. But this place has some of the most delicious bread you'll ever have. They are local artisanal bread makers and they have massive lineups for their bread every Saturday in the summer farmers markets.
They are known for their breakfast/lunch menus, but they've recently begun a curated dinner menu and are gaining massive popularity for their specialty pizzas. The dough for this pizza is unlike any other you've tried.
What is the biggest tourist trap in Ottawa?
To be honest, there isn't a 'tourist trap' that jumps out at me. There are lots of interesting places to see in the city, just don't overpay for them.
There are now options for city or museum passes, so make use of those if you'd like to see several sites.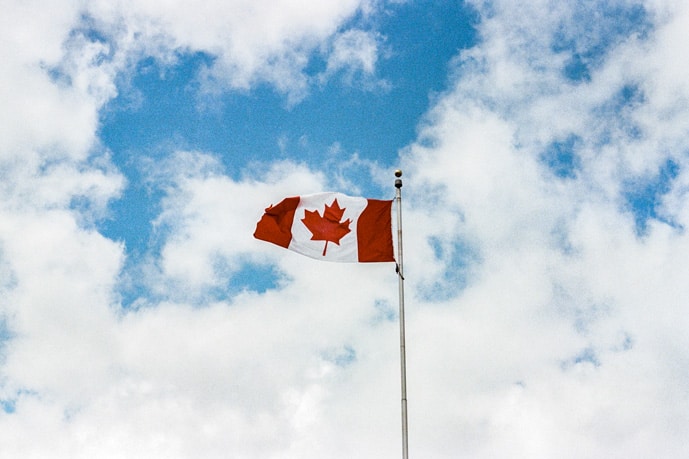 Can you tell us a memory that you have in this city?
Having grown up in this city, I have countless memories, but a favorite is actually a recent one that shows that the city continues to surprise me.
I was out for dinner with two of my best friends when one of them said she thought she saw the Prime Ministers wife, Sophie Trudeau at a table just behind us. When we looked over, she was right!
Not only that but she was dining with Canadian skating Olympic medalist, Tessa Virtue. It was so casual and lovely to see 'celebrities' of sorts, as this isn't a common sight.
But it was also so lovely to see how everyone was very respectful of their privacy – it was a very Canadian celebrity sighting.
Could you describe the people of Ottawa?
Ottawa is known for being a bit of a sleepy government town, which in many ways is true. However, on the weekends the city is alive, and Ottawans are quite active.
As I said we've got lots of parks to hike in during the summer or ski hills in the winter nearby. We've also got a growing amount of festivals, mainly food-oriented (did someone say poutine?!) so I guess we have to burn those calories off somehow.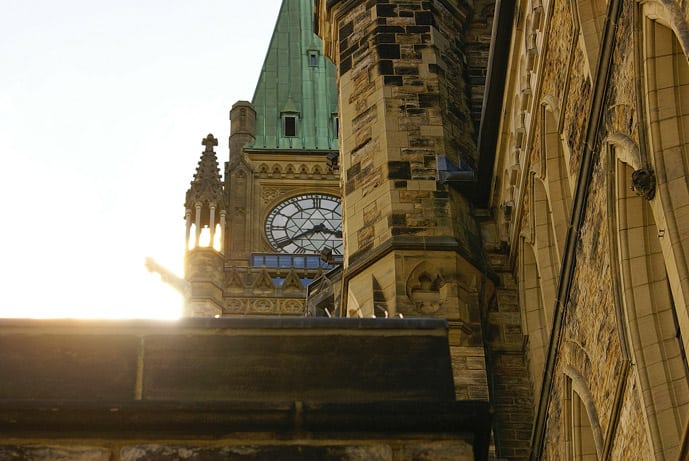 Read next: Halifax through the eyes of a local
Tell us a fun fact of Ottawa
Ottawa isn't the cities original name. Ottawa was initially called Bytown after the engineer of the Rideau Canal. The Queen later renamed it to Ottawa, which in Algonquin means 'to trade.'
What piece of advice would you give to readers who want to visit your hometown?
Ottawa is often a city that either only gets a visit for Canada day or is considered a stopover on the way to other larger cities like Toronto or Montreal.
There's so much to see in and around the city that a day or two doesn't do it justice. Try adding some extra time into your itinerary while you're in town, and you'll be so charmed you may wish you stayed even longer.
Is overtourism a problem in your city?
Unlike some other capital cities around the world like Paris or Rome, Ottawa is nowhere near as overpopulated. The city is expanding, and while we are still small, there's lots of room to grow and the city is a wonderful spot to visit.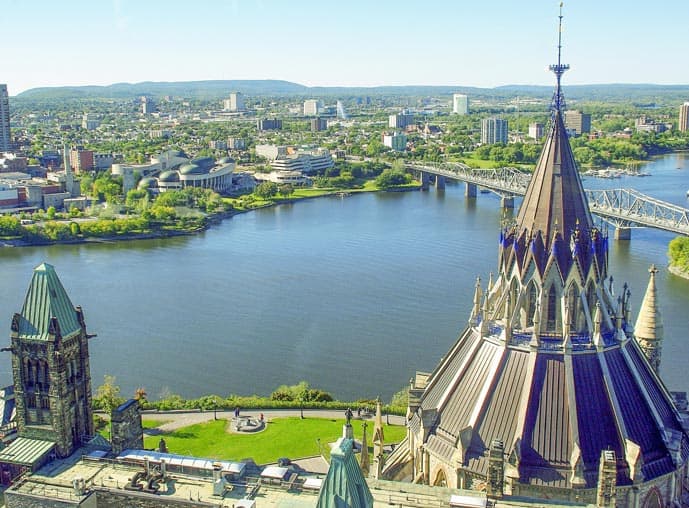 What is the biggest misconception people have about Canada?
The common questions you get about Canada, are of course weather-related.
While in Ottawa in particular, we have icy winters (we aren't known as the 7th coldest capital in the world for nothing!) we also have hot summers, which surprises a lot of people.
We have very distinct seasons, but also varying extremes of weather. It surprises even my Egyptian husband that on some days in the summer, the weather has been just as hot and there have EVEN been a handful of days warmer than Cairo.
Can you tell us a book based on Canada?
Lost Ottawa is a compilation of stories and photos from the Lost Ottawa Facebook community. In it, there are historical and often forgotten images of what life was once like in the city.
Curious about other cities around the globe? Then check our archives for many interviews of the "Through the Eyes of a Local" series.
Did you like this post? Then pin it to your Pinterest travel board.
My best travel tips & resources:
Here're my all-time favorite travel tips & resources so that you can save money and plan your travel logistics hassle-free! For more travel tips, check out my complete guide on how to plan a trip to the Netherlands.
Saving money: Fly on offseason, winter (not Xmas or NYE), Tuesday, or Wednesday! According to experts, these are the cheapest days to fly.
Travel insurance: Before you leave for the Netherlands, make sure you have a valid travel insurance policy because accidents happen on the road. I have been paying for Safety Wing travel insurance for a little over a year now, and I happily recommend them to my family and friends.
Accommodation: I usually stay in mid-range comfy hotels or private rooms in hostels. These are the sites we use to book accommodation: Booking.com for hotels (excellent flexible cancellation policy) and Hostelworld for hostels (low deposit and easy cancellation).
Tours: I absolutely love booking guided tours with locals to get a history lesson while sight-seeing, especially food tours and walking tours! I book all of our tours using Viator and GetYourGuide.
Transportation: I use Google Maps to figure out how to get around a place using public transport. When I book a rental car, I always use RentalCars.com to find the best deal.
What to Pack: Here're the travel essentials I bring on every trip. I also have lots of packing guides!