Every now and then we ask locals around the world to share their best travel tips and impressions about their hometowns.
In today's interview, Alex will tell us more about sunny Orlando.
Curious about other cities around the globe? Then check our archives for many interviews of the "Through the Eyes of a Local" series.
Orlando, Florida
What was once covered in orange groves as far as the eye could see, Orlando has become the number one travel destination in the United States, bringing over a hundred million visitors each year.
We can't talk about Orlando without a nod to the tourist industry, it indeed built this city into the modern metropolitan that is today.
Even though the numerous theme parks and tourist corridors are worth a visit, it's by far the real tale of the city.
The local neighborhoods peppered throughout the area show glimpses of the real Orlando – a place permanently basked in sunshine boasting cultures from all over the world.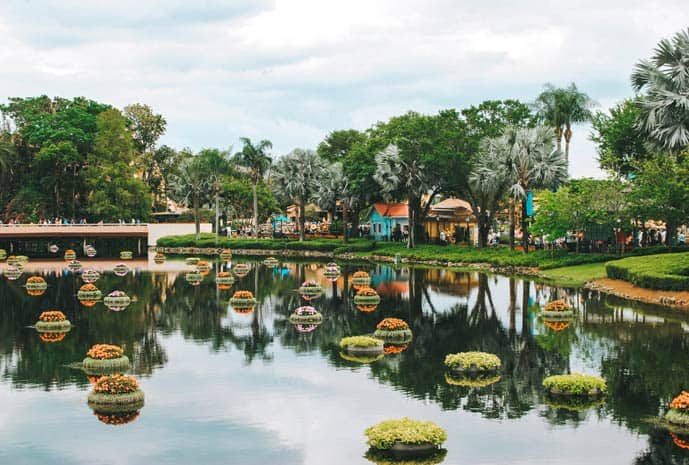 Could you please tell us a bit more about yourself?
I was born and raised in the most tourist town of them all: Orlando, Florida. During the day, I manage all of the marketing for the retail teams at a commercial real estate firm.
As a side hustle, I own a freelance business in content writing, social media management, web development, and graphic design.
Then on the weekends, I'm sometimes a photographer, manager of a local band called Bone Magic, contributor to a music festival website and travel blogger for my website The Wayward Walrus. So basically, I'm a millennial.
What do you like about Orlando?
If you had asked me this even just a few years ago I would have said nothing, get me out of here!
I've found a lot of people have similar feelings about the towns they were born and raised in, especially for those of us who have a craving to see the rest of the world.
Funny enough though, it wasn't until I started traveling did I genuinely develop an appreciation and I dare say, love for Orlando.
Although it will forever stay a tourist town, there are so many local neighborhoods boasting such a wide range of activities, places to eat, and things to see that many times get left off the typical Orlando travel guides.
Which 3 places do you highly recommend paying a visit in the city?
Lake Eola Farmers Market
Little Vietnam/Mills 50 District
Lake Ivanhoe Village
Pssst: Stay safe while traveling and use a VPN service so you can use WiFi anywhere without taking unnecessary risks. Check out ProPrivacy to compare the best VPNs available.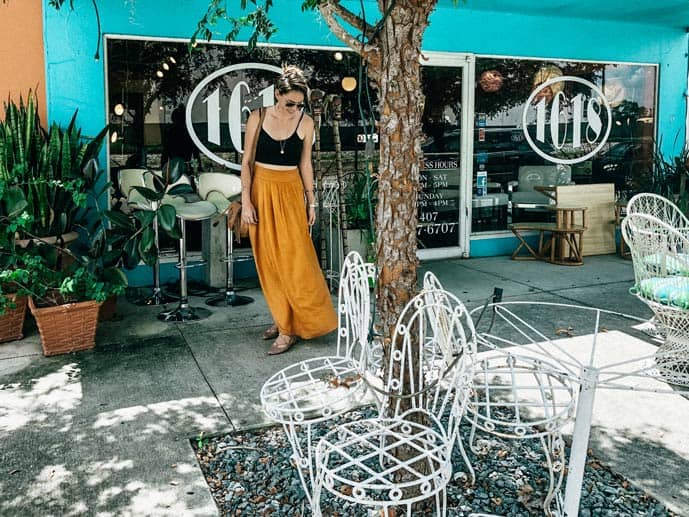 Read next: 3 days in Seattle
And which place should people avoid?
International Drive! But I only say this because the locals like myself tend to avoid this area like the plague due to the saturation of tourists and high prices.
It's not to say you won't have a good time, but I implore you to discover some of the areas outside the tourist hubbub to get a real taste of the city.
What is the best way to get around Orland? Is it easy to reach nearby cities?
Unfortunately, the United States hasn't quite caught up to the expansiveness of public transport like those found in Europe. For the most freedom, I'd suggest renting a car and then using Uber at night if you're going out.
Like the rest of the States, large cities are hours away. Tampa is the closest, about a 2-hour drive, and Miami further south, being about a 3-hour drive.
How travel-friendly is the city?
Since the city was built around tourism, almost every infrastructure in the town was created with visitors in mind. Disney World first brought in the '70s, for example.
Although nearly everyone speaks English, don't be surprised to hear a variation of Spanish spoken throughout town!
The airport is a bit outside of what you could consider the "city center" but easily accessible via car, Uber or taxi.
How safe is Orlando?
Of course, it depends on what area, but most of the places visitors head to are very safe.
Some sketchy areas to be aware of include some of the surrounding neighborhoods of Downtown near the Orlando City stadium.
But if you're aware of your surroundings and stay observant, you'll be good to go at all times of the day.
What is a unique aspect of your culture?
I think part of the reason I loathed Orlando growing up was the lack of culture. Growing up in suburbia where all the houses looked the same, I didn't feel a sense of culture in our community.
It wasn't until I moved back after my first trip of long-term traveling did I begin to see how amazing the culture in Orlando was.
Turns out, I was looking at it all wrong before. There isn't just one culture that encompasses Orlando; it's the multitude of cultures that are found here that creates a melting pot type culture here.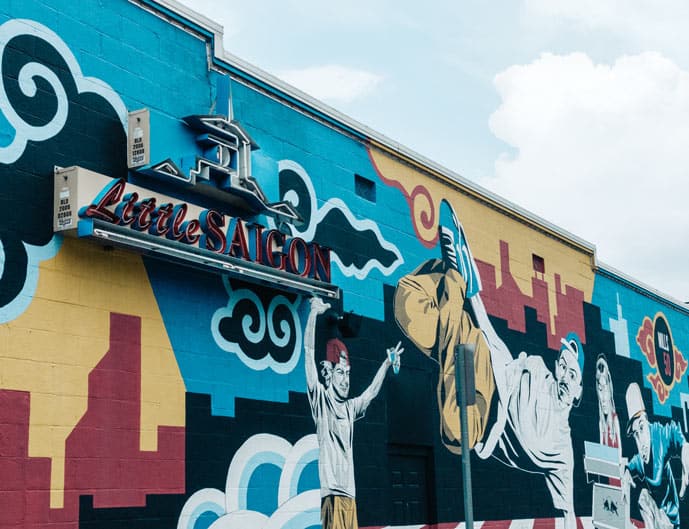 Most notably, the various Spanish and Caribbean cultures found in Orlando impact the city the most.
From Cuban, Puerto Rican, Haitian, South American, you name it – and there's probably a little enclave somewhere in the city. And my god does this provide for some seriously stellar food!
I've always loved Spanish cuisine (mainly Cuban and Mexican), and when I'm traveling, it's what I miss most about home.
Read next: Winter destinations in the US
Can you tell us where we can find the best view of the city?
Although I haven't gone on it yet, the Orlando Eye Ferris wheel does have some stellar views of the city.
Besides that, some of the significant buildings and parking garages downtown have some impressive views of the city. You can even see the Disney fireworks from some rooftops!
What is the most traditional dish in Orlando?
Since Orlando didn't boom until the mid '70s-'80s, there isn't much of a traditional culture here. Instead, we have the good fortune of having many cultures in the city.
Even though we don't consider Orlando "the South" there's still undoubtedly a bit of Southern flair as seen in our seriously good fried chicken.
As for our Spanish side of the city, I suggest a media noche from a Cuban restaurant or a delicious beef empanada.
Could you recommend a local bar and a restaurant?
Oh man, this is such a hard one, there's too many to recommend! Downtown Orlando has a super vivacious nightlife on the weekends.
Bar hopping downtown always provides for a fun night. Some of my favorite bars in the city though would be hitting up Wall Street Plaza, Tanqueray's, Finnhenry's, and Mathers.
As for restaurants, most visitors have no idea about but there's a little neighborhood close to downtown called Little Vietnam.
The whole area is covered is awesome street art and has some incredibly good Asian restaurants. You really can't go wrong with any of them!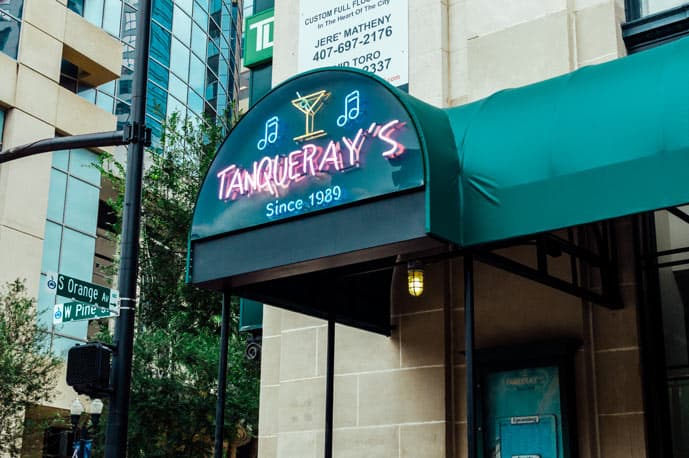 What is the biggest tourist trap in Orlando?
The whole thing? Haha, just kidding! It's quite hard to say what would be considered a tourist trap here.
I mentioned above to avoid International Drive because it's catered to tourists with high prices for everything. Disney Springs is also super touristy, but I have friends who do like to go there from time to time.
So it depends on the person and what they'd considered being a tourist trap. But nothing comes to mind that you should avoid at all costs.
Can you tell us a memory that you have in this city?
Hate to be a downer but one memory that stands out the most, even to this day, was the Pulse Club shooting.
The club is just two blocks from where I worked at the time, and in the area where I grew up, so when the shooting occurred, it hit our community hard.
On June 12th, 2016, I woke up to a text from my friend in New York asking, "Are you okay???" What? Of course, I'm okay, I was about to embark on my first trip abroad that year.
Then I turned on the news, and everything changed. Everything about the place I've called home my entire life had changed. I saw my community come together in ways I had never seen before, anywhere.
Blood donation centers had to stop letting people in from the influx of volunteers. Rainbow colored banners lit up the city and storefronts.
We all wanted to help and show support in whatever way we could. In this tragedy where a senseless act of rage took 49 lives, a community was united.
I still think of Lin-Manuel Miranda's Tony Awards speech often when I think about that day, "Love is love is love is love is love is love is love is love, cannot be killed or swept aside."
Through the evil of one, the goodness of thousands shone. And it was around this time when I became damn proud to call Orlando my home.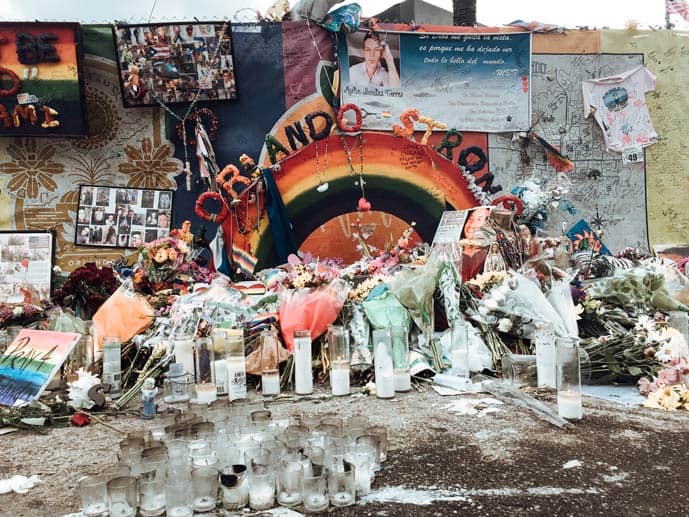 Could you describe the people of Orlando?
This is where the southern charm comes to play; we're all extremely hospitable! Because Orlando was built to attract visitors, I think being welcoming and friendly is in our water.
Even though we may get annoyed at the traffic and awful drivers, we will always welcome anyone who comes to visit us.
Tell us a fun fact of Orlando
Orlando resides in the larger Orange County named for the orange groves that once covered the entirety of the city.
Even my childhood house was constructed on top of an old orange grove and had an orange tree in our backyard leftover from the forest.
But it wasn't always called Orange County! Once Florida became a state in 1845, the residents decided to switch it from its former name – Mosquito County – to attract more people.
But don't let the name change fool you, the number of mosquito's far outnumber the oranges here. Be sure to bring bug spray, especially in the sweltering hot summer months!
What piece of advice would you give to readers who want to visit your hometown?
Like I said before, get out of the tourist areas and explore the local neighborhoods!
There's been a considerable shift in the market from big box and chain stores/restaurants to locally owned and operated small boutiques and restaurants.
But you won't see this much in the touristy areas, so be sure to explore the surrounding neighborhoods too like Winter Park, Ivanhoe Village, Thornton Park, and even Mount Dora.
Also if you're visiting in summer, prepare for the heat. I can't tell you how many stories I've heard from friends who work at Disney of tourists passing out in the heat. Always stay hydrated and bring a refillable water bottle with you.
Is overtourism a problem in your city?
Instinctively I wanted to say 1,0000%! But then on second thought, can you have overtourism in a city that was quite literally designed to attract tourists?
It's crazy to think about, but I wouldn't exist if it weren't for Disney World.
Although my Mom was raised on the coast of Florida, my Dad didn't come to Florida until the mid-80's due to the number of jobs available in the city from a booming tourist economy.
My parents would have never met if they weren't attracted to the prosperity in Orlando at the time. So thank you, Mr. Disney!
What is the biggest misconception people have about the United States?
That we all live in Mickey Mouse's backyard or that we go to the theme parks every day. Like no, we do have to work and live here!
Disney is quite far from the rest of Orlando (about a 40-minute drive from Downtown) and technically isn't even in Orlando but in the city of Kissimmee.
Can you tell us a book based on Orlando?
'A Land Remembered' by Patrick D. Smith is by far one of my favorite books I've ever read.
It's a beautifully written fiction piece following a pioneer family in the heart of Florida as they progress through the states selling livestock.
It does a great job portraying what it was like to live in the harsh wilderness in Florida and the developments that took place in what would be big cities today like Orlando, Tampa, and Jacksonville.
Get to know Alex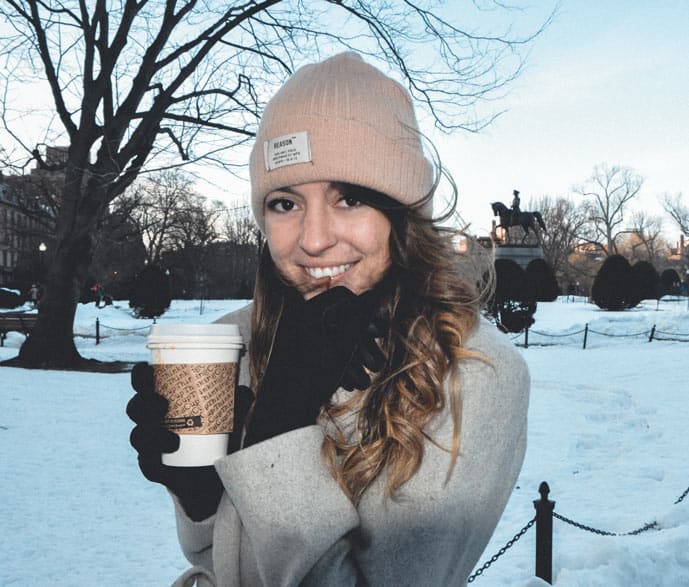 With a natural inclination for anything a quirky and off the beaten track, Alex Peters is a seasoned writer, content creator, and brand developer born and raised in the most tourist town of them all: Orlando, Florida.
For 24 years she watched planes fly over her house taking people to places she could only dream of until one day, she finally got her turn and left North America for the first time.
Since then, she's launched The Wayward Walrus – a little slice of cyberspace meant to fulfill the emerging generation of explorers, dreamers and (mostly) doers who seem to have their lives together on the outside, but have a zest for life that extends beyond the comforts of home – and occasionally indoor plumbing.
Follow Alex on Facebook, Instagram, and Pinterest.
Curious about other cities around the globe? Then check our archives for many interviews of the "Through the Eyes of a Local" series.
Did you like this interview? Then help us spread the word and pin it to your Pinterest board!