Welcome to another edition of the interview series "Through the Eyes of a Local".
In today's interview, Meggan is going to share many tips with us about her hometown, Halifax, an urban center with a small city feel.
Halifax is one of the most beautiful places in Canada. This seaside capital city is located in the picturesque province of Nova Scotia, Canada.
It is a city rich with history, diversity and a pub on nearly every corner! Halifax, officially known as the Halifax Regional Municipality, is located around 1000 kilometers of Boston and Montreal.
Located within the ancestral lands of the Mi'kmaq Indigenous peoples, it was first established as the Town of Halifax in 1749, named after the 2nd Earl of Halifax.
It is a popular destination for cruise ships of all sizes April through until October which is overall the best time of year for travelers to visit.
It is has a vibrant waterfront boardwalk, green spaces, many pubs, bars and restaurants for all tastes and flavor preferences and some of the truly friendliest people you will ever meet.
Halifax is a mere 42 minutes from world famous Peggy's Cove lighthouse and due to its international airport, it is the gateway to all this province has to offer from Cape Breton, named Canada's top tourist destination in 2018 by expedia.ca, to the sandy beaches of the South Shore of the province.
The city is also a great stop along a possible road trip in Canada.
Whether you decide to stay in Halifax or venture out of this amazing city, it is worth a visit! Curious about other cities around the globe? Then check my archives for many interviews of the "Through the Eyes of a Local" series.
More posts you should read before planning your trip to Canada:
Could you please tell us a bit more about yourself?
Well, I am Meggan – one half of the blogging duo from Let's Get Tripsy, I blog with my husband Peter! We have been together for 14 years and married for 7.
We are both from Nova Scotia albeit different ends of the province and we each moved to Halifax separately at the end of the 1990s.
I work in HR but for fun I love to travel (obviously), write, read, we are both huge animal lovers (it's why I became a vegetarian), I love a good show on Netflix, spending time with friends and my amazing family, going to movies and really getting out into nature.
Nature wasn't always my thing but as I have aged, different things have taken priority such as the world around me, respecting it and getting to know our planet and the cultures that make it thrive.
I am always amazed that Peter and I were lucky enough to find each other and share this life with one another!
What do you like about Halifax?
I love that Halifax is the capital city of a province with the feel of a small hometown.
We are culturally diverse, we are for the most part liberal thinking and progressive plus it is small enough to know a lot of people but be anonymous if you want, as well.
We have a great music scene, we have born and bred some great professional athletes including Sidney Crosby, and we just love a good time.
I mean, Halifax is said to have the most bars per capita of any Canadian city so yeah, we try to enjoy life and do a pretty good job at it!
There is always something to do, green spaces to enjoy and we have four seasons that can suit everyone's lifestyle. I am proud to live here and call it home.
We love sports, concerts and great food plus art and culture – I mean, what isn't to love!?
Which 3 places do you highly recommend paying a visit in Halifax?
Well, Halifax has many interesting points of interest. But for getting outside into nature I would recommend two spots with the first being Point Pleasant Park.
This park is located in the South End of Halifax nestled amongst beautiful homes and right at the ocean's edge.
It has great trails, again great green space for picnics and Frisbee, you can swim from the shore and even see a production from the theatre company Shakespeare By The Sea.
The park was devastated during Hurricane Juan's direct hit back in September 2003 but it has grown back nicely and is worth the visit!
Halifax Public Gardens
Another great outdoor location is the Halifax Public Gardens. Beautiful black wrought iron gates enclose a park of amazing flowers, trees, ponds, and gazebo.
There is a spot to get ice cream and treats as well as benches galore! It is calm and beauty right in the center of the bustling city – it is also where Peter and I went on our first date so I might be a little biased!
Also, I would remiss if I didn't mention the proximity of the gardens to the Halifax Central Library – an award-winning architectural gem of the city!
Halifax Waterfront Area
I would also recommend visiting the Halifax Waterfront area. The vibrant waterfront is alive with restaurants, food and ice cream huts, ocean breezes and activities, especially throughout the summer.
In August the waterfront is home to the Busker Festival and often times there is a Tall Ships festival in the summers along with lots of great shops to browse.
There is also history to learn about at the Maritime Museum of the Atlantic as well in the form of different memorials and plaques.
From the waterfront, you can also rent kayaks, walk up to historic Citadel Hill, take a trip out into the Harbour on the Tall Ship Silva or book a trip on the Halifax Harbour Hopper which takes you on land and sea while learning all about the history and relevance of Halifax!
On Saturday and Sunday I recommending visiting the Halifax Seaport Market located in this area – amazing fresh produce, locally made alcohol, fresh baked good, artisan crafts and often times live music! It is a must-see!
North End Neighborhood
Finally, Halifax has a vibrant North End with unique and interesting shops, restaurants, breweries, pubs, a rock climbing facility and even a spot called The Timber Lounge where you can drink, eat and throw axes for fun!
The North End of Halifax hasn't always had the best reputation but there is so much history and culture there, it is worth the walkthrough.
My favorite shop in this area is called The Independent Mercantile located on Gottingen Street, it has unique items specifically curated by the owner for the shop and their sister store Biscuit General Store also located in the downtown core on Argyle Street.
Overall, it is an area I would recommend for a different look at Halifax outside of the "traditional" downtown.
And which places should people avoid?
Hmmm, this is an interesting question! One of my few gripes with downtown Halifax, in particular, is parking!
I think if you asked any Haligonian how they felt about the parking situation and no one would have much good to say!
So my piece of advice would be to avoid downtown if there are big events going on especially at our main event arena – Scotiabank Centre.
There are parking garages nearby but on event days/nights those fill up fast and parking downtown is not great on a slow day so just really plan accordingly if you intend to drive in Halifax!
Read next: Best hikes in Banff
What is the best way to get around Halifax?
Honestly, if you are already downtown, the best way to get around is on foot! Now, a word of warning, we are the city of hills so be prepared for that but if you have your walking shoes and want to get out and explore on foot, I definitely recommend that!
We do have a lot of taxis and Halifax Metro Transit, our bus system, is also pretty well run and can be useful to get around!
Driving would be required to get out of the city to nearby beaches such as Crystal Crescent or to enjoy some surfing at Lawrencetown and of course, Peggy's Cove and the world-famous lighthouse just outside of Halifax!
Halifax is a great city to explore and to get the true feel of the city and enjoy the shops and green spaces – getting around on foot is best!
A great option in the summertime is a 'pay by donation' train that traverses the downtown, there is a narrator and overall, it just looks like fun!
Nova Scotia is a small province and from Halifax, you can get to nearby Truro, a larger town within the province, in 50 minutes.
Cape Breton is approximately 4+ hours away and we are so lucky to live merely 50 minutes away from the farm and vineyard-rich Annapolis Valley!
Moncton, New Brunswick is reachable by car within 3 hours of Halifax and if you want to head over to the red island, Prince Edward Island to visit Anne of Green Gables, Charlottetown is 3 hours and 30 minutes away!
How travel-friendly is Halifax?
Halifax is very travel-friendly and tourism is a huge part of our economy! We offer lots of great city tours which take the stress out of driving around on your own and there are cruise ships in every other day in the Spring/Summer/Early Fall with a lot to do and see.
English is the predominant language but with a diverse city, we have folks who also speak French and Arabic, just to name a few! Halifax Stanfield International Airport is 26 minutes from downtown!
You can rent cars directly from the airport, there is an airport shuttle you can also research to book ahead of time (which is the more cost-saving option) and there are always airport taxis available to give you a life wherever you need to go.
Keep in mind, a taxi ride from the airport to downtown can cost upwards of $75 so just be sure this fits in your travel budget!
How safe is Halifax?
Halifax's crime rate is considered moderate and serious crime is often between parties who know one another.
If you are a visitor to Halifax, be vigilant and wary but know that Halifax is overall considered safe especially during the day.
If you wish to walk around at night, it is also moderately safe but travel with other people and know your surroundings and what area of the city you are in come nightfall.
In my 20 years in this city, there are very few times I can remember ever feeling unsafe so walk around with your camera out, enjoy the sights and relax – it is a beautiful city with lots to offer!
What is the most characteristic aspect of your culture?
I would have to say hands down the most characteristic aspect of our culture is – friendliness!
There are a few jerks in every bunch, it's inevitable, however, I think Haligonians, Nova Scotians, and most Canadians are defined by our friendliness – and it is TRUE!
I work in our downtown core and every day I say hello to or smile at a stranger, hold up to 10-15 doors (even those awkward times where you start holding too early but stick with it and the person has to run to get the door) and witness overall pleasantness all around.
I am not sure what it is and why we have evolved this way and gotten this reputation (sorry about that haha) but here we are and I always feel there are worse things to be known for than friendliness and being polite!
Can you tell us where we can find the best view of the city?
Best view of the city – I would have to say two spots, if I may be so bold! There is an old joke that the best part about Dartmouth is the view of Halifax.
Now while Dartmouth is an awesome part of the Halifax Regional Municipality, the view of Halifax from the opposite shore is a.m.a.z.i.n.g!
You can get to Dartmouth downtown via the MacDonald Bridge or by taking one of our Halifax Transit ferries to the other side. Once in Dartmouth, simply turn around and take a look – Halifax will be found glistening in all of its glory just across the harbor.
Now I would be remiss to mention that while in Dartmouth there are some amazing restaurants and shops and a culture all its own so make sure you check it out.
The other spot with the amazing view is Halifax's National Historic Site right downtown – Citadel Hill. It dates back to 1749 and was long the centerpiece for the defense of the Halifax Harbour and our Royal Navy Dockyard.
The town clock is mounted on the hill and has been in place since October 1803. The grounds are open year-round and from Spring until Fall there is a living history program featuring wartime animators.
The hill is often used by sunbathers, picnic goers and also amazing views of the downtown and across to Dartmouth!
I definitely suggest going for the views and staying for the self-guided or guided tours of the exhibits to learn more about the historical importance of the hill!
Watch out for the blast of the noonday cannon which goes off daily, it can be startling if you aren't expecting it!
What is the most traditional dish in Halifax?
Again, if I may be so bold – I would like to make two recommendations for traditional dishes! First, we are a seaside city and if you enjoy seafood – Halifax is your place!
We offer some of the freshest seafood in the world! The lobster capital of Canada is in Nova Scotia and fishermen from shore to shore of this beautiful province go year-round catching fish, crab, scallops, and lobster, just to name a few!
Seafood restaurants are everywhere in Halifax and Trip Advisor is a great place to search the top-rated restaurants in the city.
If you aren't in the mood for a sit down meal, you can stroll along the waterfront where there are a variety of food shacks serving up some of the best seafood in town – there are many options to get your hands on ALL THE SEAFOOD – a word of caution, however, is below in the "tourist trap" section!
Now the reason I wanted to list another is there was some debate a few years back and it was decided that the Donair was declared the official food of Halifax.
A donair is a mixture of meat and spices affixed into a machine that spins and cooks the meat evenly on all sides. The meat is shaved off and placed into a pita and often topped with onions and tomatoes (cheese if you are adventurous) as well as donair sauce!
Donair sauce is a mixture of condensed milk, garlic and other ingredients that make a sweet decadent sauce to pour over your donair; just to make it even messier!
It is similar to a gyro from Greek food culture and I might be a vegetarian but I have previously eaten many donairs in my life and I must confess – they are tasty and worth the mess!
Pssst: Organize your trip with our FREE travel planner! Subscribe to Maps 'N Bags newsletter and get access to our private library jam-packed with this and other freebies. Subscribe!
Could you recommend a local bar and a restaurant?
Wow – as mentioned earlier Halifax has A LOT of pubs and bars! Whatever kind of atmosphere you prefer you can find it in Halifax! For us, we enjoy The Old Triangle!
It is an Irish pub that serves food and drinks! Go for a meal or oftentimes like us, a beer to catch up with family and friends. Peter is of Irish descent so he and his cousin enjoy the atmosphere – it's just an overall fun spot!
On St. Patrick's Day you can bet there is a line-up of folks waiting to get in starting in the wee hours of the morning. As for a restaurant, being a vegetarian my favorite spot in Halifax is Wild Leek Food & Juice Bar.
They serve amazing smoothies, juices, vegan muffins, and cookies as well as a full menu of tasty bowls, breakfast fare, "burgers", salad and more.
I have taken many folks to this spot who aren't vegan or vegetarian and they have truly enjoyed it – and talk about donair, they have a vegan donair and I would never know I wasn't eating the real deal – a must-try!
If you aren't vegan or a non-meat eater – another restaurant we enjoy is The Black Sheep. They are located just off of one of our main streets Spring Garden Road – Dresden Row.
They serve brunch every day until 4 pm plus they have an inventive and flavourful menu to cater to all tastes, great craft beer, and cocktails in a fun environment! They serve meat and seafood and vegetarian options – all with immense flavor and flare – definitely check it out!
What is the biggest tourist trap in Halifax?
This one was hard for me and I did a bit of a poll with some locals and while there were some understandable suggestions, I would say one of the biggest tourist traps is some of the prices in restaurants for seafood – lobster in particular!
We know when people come here, if they like seafood, it will be high on their list of things to eat – well restaurants know that too and some go a little far with their pricing.
My suggestion is to take a look at some menus online and compare to ensure that wherever you go fits your budget – and sometimes it isn't just about price but also ambiance so refer to reviews and make your choices wisely so you get what you are expecting and willing to pay for!
Can you tell us a memory that you have in Halifax?
A happy memory for me in Halifax is getting my first job after travel school – it was at a downtown hotel. They had great staff and I did my work term there but it was also very scary for me.
I am from a small town in Nova Scotia and also went to university in a small town. While Halifax isn't a big city, it was a big city for me in my early 20s.
After I got my job at the hotel, I just remember starting to feel a part of something bigger than myself. I met new friends who were from Halifax; young adults making their way in the world just like I was trying to do.
Every day I interacted with tourists and business people and really felt like I was going to make a career for myself in this city.
I moved into the city from a suburb about a month after working at the hotel and would walk to work surrounded by strangers in what felt like a strange place and yet, I loved it.
Halifax has meant new beginnings for me, I have made so many amazing friends here, adopted two cats (my first pets as adults), I met my husband and while I have moved on from the hotel – I have in fact made a career and a life here for myself – I did this and Halifax has been the perfect backdrop for my life thus far!
Could you describe the people of Halifax?
Much like I have said before, I would describe the people of Halifax as diverse, proud, grounded and friendly (for the most part).
An overwhelming theme when you talk to people who visit Halifax is their comment – everyone is so friendly!
I won't get too much deeper into it as I have covered it earlier but just trust me – you will be delighted by most – doors will be held, "good morning" or "hello" will be randomly uttered by strangers and you will leave with a sense of having visited somewhere worth coming to again!
Tell us a fun fact about Halifax.
Every year Halifax sends the city of Boston, Massachusetts a giant Christmas tree as a "Thank You". See on December 6th, 1917 the Norwegian ship SS Imo collided with the French ship SS Mont-Blanc in the Halifax Harbour.
Unfortunately, the SS Mont-Blanc was loaded with explosives at the time. A fire broke out on the SS Mont-Blanc which caught the cargo of explosives on fire causing an explosion devastating Halifax.
Unfortunately, approximately 2000 people lost their lives, 900+ more were injured, buildings collapsed and fires broke out – the explosion was the largest man-made blast before the development of nuclear weapons.
How is this a fun fact, you say?
Well, this explosion is a large part of our city's history and regrowth – our city was devastated and decimated and we needed help.
The Boston Red Cross and the Massachusetts Public Safety Committee didn't hesitate in sending help immediately – when it was needed most.
They were our friends along with many others around the world and we are forever grateful. In 1918 Halifax sent the city of Boston a Christmas tree of thanks and the tradition was picked up again in 1971 and has continued ever since.
The tree is specifically chosen via special guidelines and is lit in the Boston Common each year in a special ceremony as our continued thanks in our desperate time of need!
What piece of advice would you give to readers who want to visit Halifax?
My advice for anyone who wants to visit Halifax and Nova Scotia, in general, is to visit during warmer months – July through until October is most ideal.
We do have some great ski hills for those who love winter but our winters are quite hit and miss with snowfall so nothing is guaranteed. Our summers can have some rain of course but it is when Halifax really shines.
As September rolls into October, the fall colors throughout the province are amazing and a must-see!
There is an old saying that our weather changes every 10 minutes so just wait and this can be true at times so just come expecting the unexpected, pack accordingly and you won't be disappointed!
Is over-tourism a problem in Halifax?
I would say no, over-tourism is not an issue in Halifax. I say this because Halifax can be a tourist's sole destination but a lot of the times people fly or drive into Halifax, possibly spend some time here but then branch out to other communities, towns, and provinces from Halifax.
It can be busy in the summer especially downtown if there are events or festivals but in a general sense, it isn't "too much"!
Halifax is a huge university town with 3 major universities and other smaller schools as well so our population does increase a lot in September and during the summer months we are busier with tourists but not in a negative way – there is always room for more!!
Come visit Canada's Ocean Playground!
What is the biggest misconception other countries have about Canada?
I think a lot of people believe it is always cold and snowy here. People believe we live in igloos and that we do not have summer.
A few other misconceptions are that people think we are naively friendly, drink maple syrup for breakfast, frolic with beavers in the fields and say "eh" all day long.
Now, don't get me wrong, a bit of this does go on (haha) and while we are nice, love our maple syrup and once in a while some of us say "eh", it isn't all that we are!
Canada isn't perfect but it is a diverse country with many cultures, landscapes, and communities that are incredibly different from one another yet somehow remarkably the same.
It is a country that believes in human rights and playing a strong role in the global community. In a world that at times seems like utter chaos, I am always so relieved and proud to live here and tell people "I Am Canadian"!
Can you tell us a book based on Canada?
The Great Canadian Bucket List by Robin EsrockBucket List is Robin Esrock's breezy take on those weird and wonderful things to see and do in this vast country. There are plenty of interesting stories broken down by province or territory.
"All these activities are do-able," says Esrock and he should know; he's done everything in the book himself from spending a night in an Ottawa jail (it's really a hostel) to floating in Canada's own Dead Sea, Little Lake Manitou, 116 kilometers southeast of Saskatoon.
Canada in all its glory before, you know, the Reaper gets you. Follow Meggan (and Peter's) adventures on Instagram, Pinterest, and Twitter. Read more interviews of Through the Eyes of a Local series and get inspired for your next adventure!
Did you like this post? So help me spread the word: pin it to your Pinterest travel board!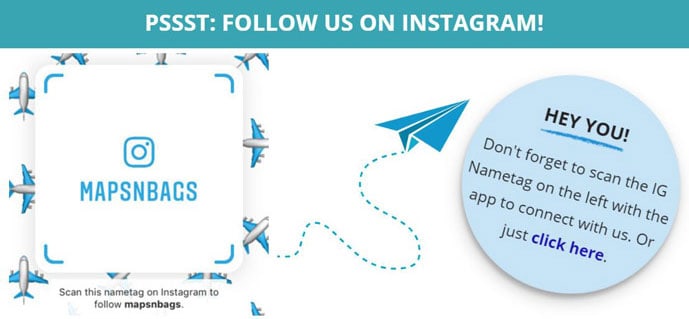 My best travel tips & resources:
Here're my all-time favorite travel tips & resources so that you can save money and plan your travel logistics hassle-free! For more travel tips, check out my complete guide on how to plan a trip to the Netherlands.
Saving money: Fly on offseason, winter (not Xmas or NYE), Tuesday, or Wednesday! According to experts, these are the cheapest days to fly.
Travel insurance: Before you leave for the Netherlands, make sure you have a valid travel insurance policy because accidents happen on the road. I have been paying for Safety Wing travel insurance for a little over a year now, and I happily recommend them to my family and friends.
Accommodation: I usually stay in mid-range comfy hotels or private rooms in hostels. These are the sites we use to book accommodation: Booking.com for hotels (excellent flexible cancellation policy) and Hostelworld for hostels (low deposit and easy cancellation).
Tours: I absolutely love booking guided tours with locals to get a history lesson while sight-seeing, especially food tours and walking tours! I book all of our tours using Viator and GetYourGuide.
Transportation: I use Google Maps to figure out how to get around a place using public transport. When I book a rental car, I always use RentalCars.com to find the best deal.
What to Pack: Here're the travel essentials I bring on every trip. I also have lots of packing guides!