1. Learn more about other cultures
Not all classrooms have 4 walls, or didn't you know that? While traveling, you learn not only about the history of the place (like why the Berlin wall is there) but also how the world is what we know today.
I can assure you this is the nicest history class you'll ever have (and this comes from a history lover)! Travel is a great way to satisfy your curiosity about our beautiful planet.
We travel to learn about people's culture, to learn a language, to understand other religions and beliefs and the most important of all, to break paradigms! Those pre-judgments we all have about other countries, that, most of the time, are not true.
Learning about other cultures surely gives us a certain kind of wisdom we wouldn't be able to get from books. We can also learn the local cuisine, but it's okay if you're more into eating it…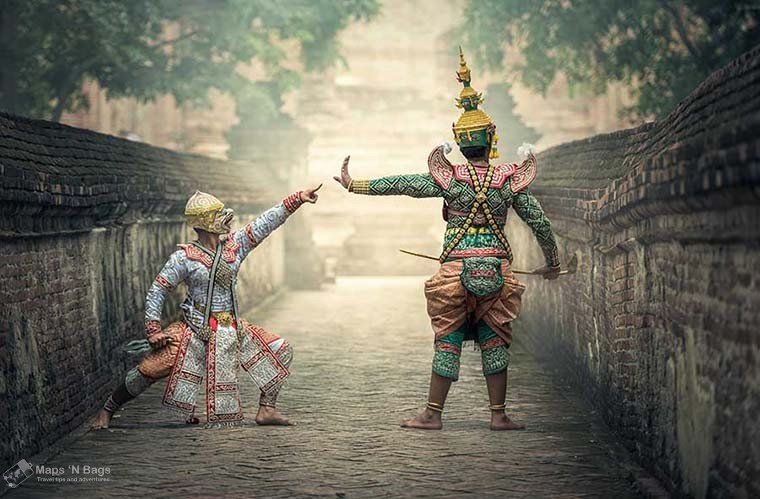 2. To eat typical food
Since we're talking about food…foodies will know! Haha! You get to eat the local food! Is there anything better than that? Please, tell me then! Because pasta can be on your home-menu every week, but there is nothing more delicious than eating it in Italy!
Or coxinhas in Brazil, or currywurst in Germany! This is one of my personal reasons (hehe) why I love to travel. I'll stop here, I'm getting hungry.
3. It changes your perspective
Traveling changes your perspective about things because you get in touch with people in many different situations. You can meet kids playing in the streets, observe locals selling coconuts on the beach or an old woman selling vegetables in a regional market. No matter how you get in touch with this new culture, just know that many people out there live a simple life and have a lot to teach us even without saying a word.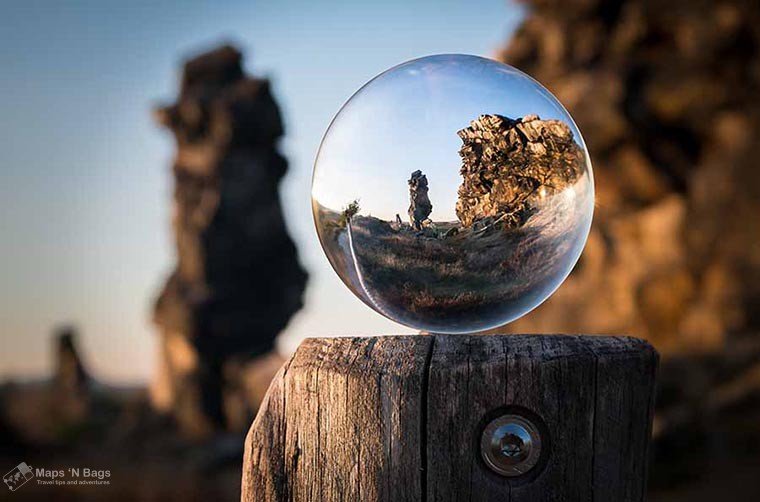 4. You become a storyteller
Do you know that famous quote "Traveling leaves you speechless and turns you into a storyteller?" I have no idea who said that, but the guy was right! It really leaves you speechless in the awe of the moment, and it gives you many stories to tell. It can be about local history, food, habits, a misunderstanding or something funny that happened.
We certainly come back more interesting than when we left. Even if you're not good at telling stories, the words "when I was in Namibia" gives it a whole new appeal.
Pssst: Check out these essential gifts for travelers!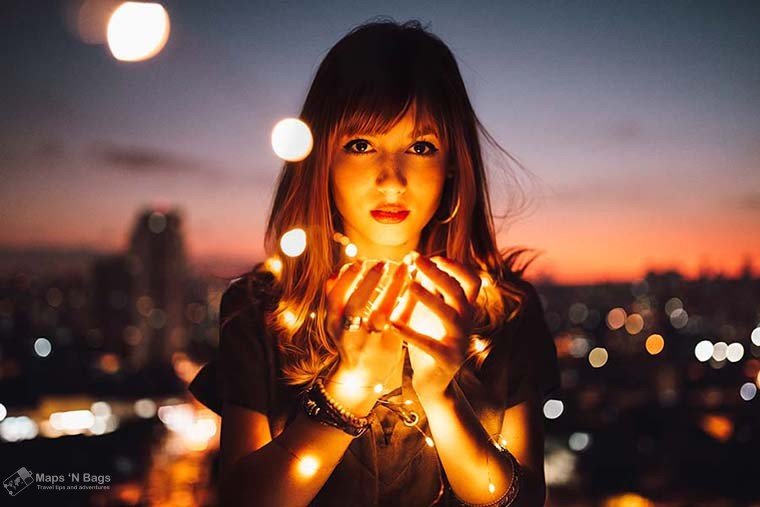 5. We grow up
There can be many reasons that help us to grow up, but traveling is definitely one of them. Step out of your comfort zone and face the unknown, that's the start of your journey. Reading, planning, preparing, going for it! Traveling requires a lot of commitment and if you can make everything work out, you develop your sense of responsibility much faster. This is not the reason why people travel, however it is something they realize when they come back from a trip.
6. Experience a new culture
One of the best things to do while traveling is to get lost in the streets of this new city and find new places where only locals go to or even go to offbeat destinations. Drink a coffee, go to a local market, discover hidden gems! Better than learning about a culture is experiencing it yourself. I remember I saw a while ago a friend's photo of a tribe in Namibia! That's a real life-time experience!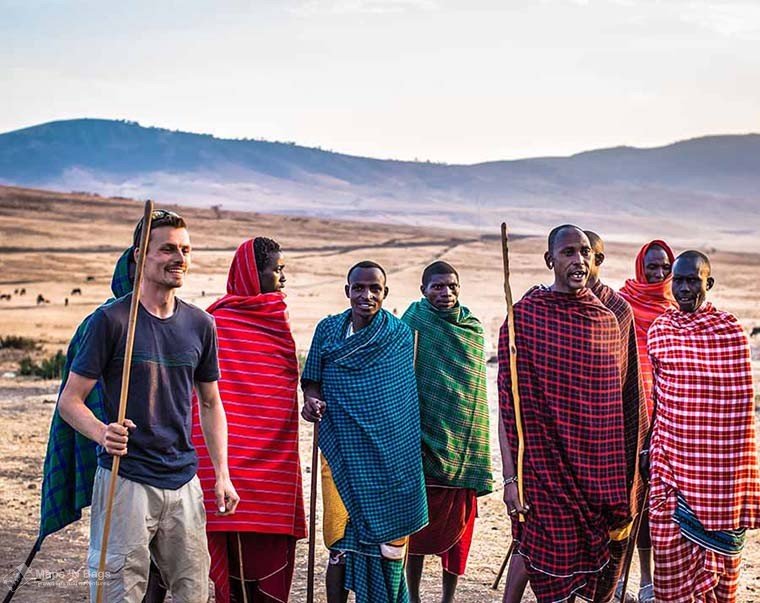 7. Meet new people
It can be on a guided tour, in a queue to an attraction, in the hostel or in the local bar. There are countless ways to connect with locals. Actually, you can connect not only with people from the country where you are but also from all over the world – other tourists too! It's a fact that when people are abroad, especially if they are alone, they're more open to the new. This is great to share experiences and even tips on the road.
Read more: Best Places to Visit in Kerala, India
8. See world monuments with your own eyes
I was so amazed when I saw the Big Ben, and emotional when I saw the Eiffel Tower. What about the Brandenburg Gate? Wow! The crooked houses of Amsterdam? The parliament building of Budapest? The list is long! I could have seen a million pictures of those places, but nothing takes away the moment I finally saw them. I have unforgettable memories of those days. This is one of the biggest reasons why people love to travel! How couldn't we?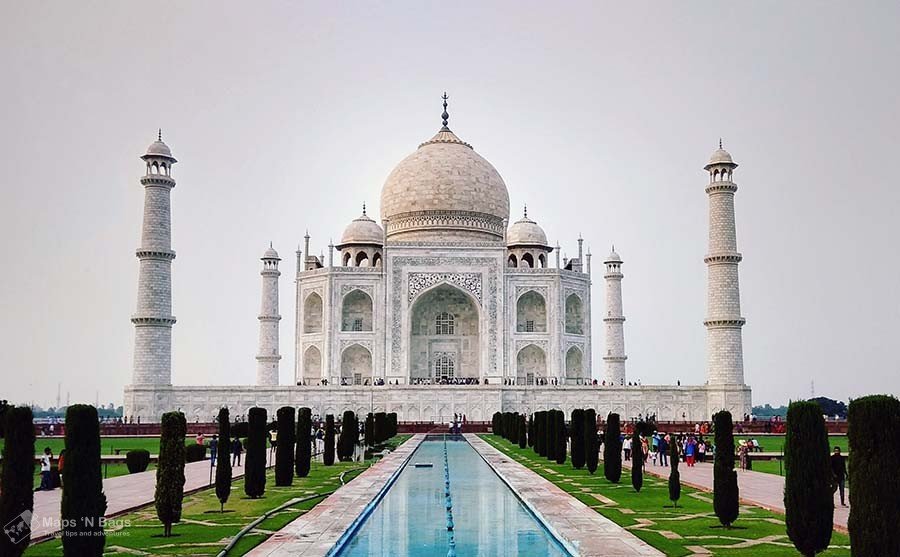 9. Take a break from your daily routine
We all dream of having the perfect job, don't we? In the meantime, we have to take breaks every now and then from our 9 to 5 job to clarify our minds. Traveling is a way to set your problems aside or, who knows, to get away from people who are filling your days with negative energy, and give yourself a break. Because you deserve it!
10. To enjoy and relax
Imagine yourself on a beach where the water reaches your waist, but you still can see your toes. The sand is so clear and there are no clouds in the sky. I can picture me there right now. Even if you're too tired to make a city-trip, you can still find a trip to fit your moment and wishes. That's the beauty of traveling through this amazing world: there are diverse places for all tastes just around the corner (or maybe just after the airport?).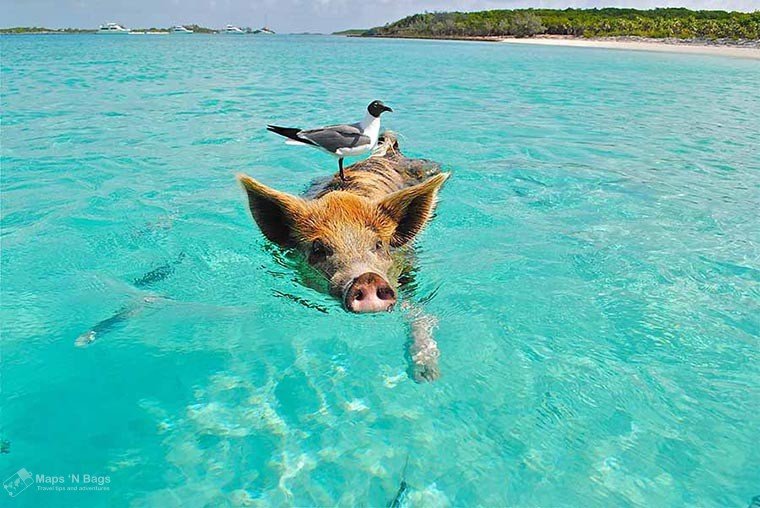 11. To try new things
Daydream you're flying in a hot air balloon in Cappadocia, or bungee jumping in South Africa, swimming with sharks in Australia or with whales in Tonga. It sounds nice, right? To travel is to experience a new world of adventures and live many unique moments that you wouldn't do if you were at home!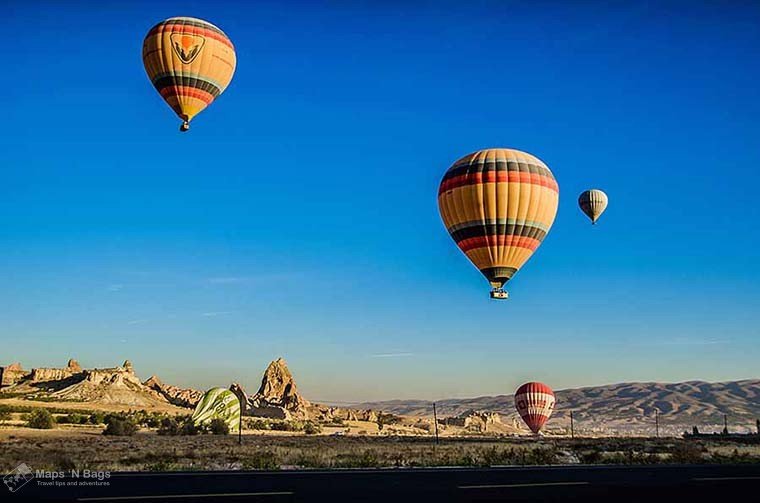 12. To photograph/ write about it
For photography lovers, travel is essential to show the delightful places of this world. It can be city shots, photos of locals, beaches, nature, you name it! There is so much out there to be discovered! The same goes for writing, it inspires you to create interesting articles/ posts/ diaries or even a travel journey! It actually not only inspires you, but it gives you a lot of content. 😊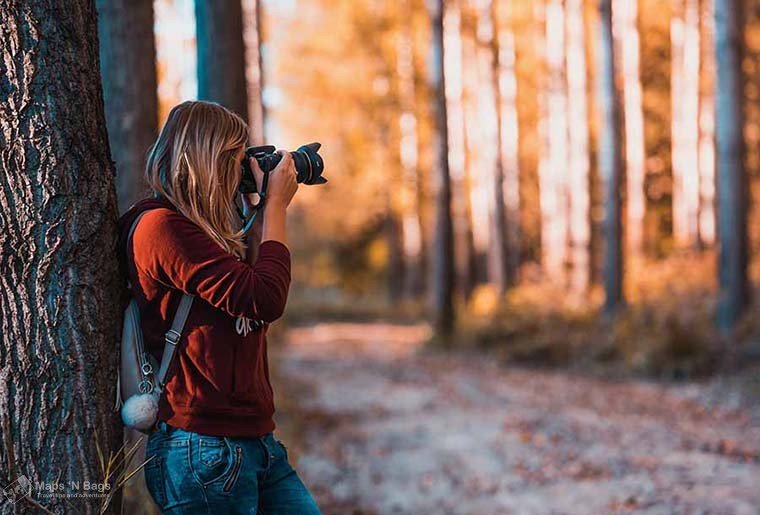 13. To think about life
Traveling really gives food for thought and after experiencing so much on the road, you'll certainly have those moments when you sit and think where your life is heading. You realize that maybe you need to change something in it, your career, go volunteering, start a new project, change your haircut. Anything, but not nothing. Oh, no! There is always something to improve or to change in our lives, and traveling is a kind of lever to push you to make it happen.
Are you inspired yet? Yes!? That's what I wanted to hear! Where are you heading to on your next adventure? Or where were you for the last time? Please, write it down! Let's meet new people. 😉
Inspired today? Pin this post so you can find it easily later!